A CME PASSED BY EARTH YESTERDAY: During the late hours of March 10th, a CME passed by Earth. The near miss sparked auroras in northern Europe bright enough to see through city lights. Another CME is coming, but it won't miss. Details below. 
THE NEXT CME WON'T MISS: A full-halo CME is heading directly for Earth. ETA: March 13th. Coronagraphs onboard the Solar and Heliospheric Observatory recorded the storm cloud leaving the sun just hours ago: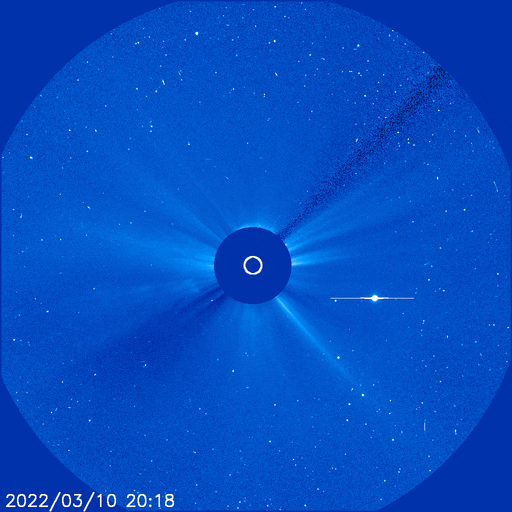 Note: The bright "star" at the lower right of the sun is Jupiter.
This CME is the result of a long duration C2-class solar flare near sunspot AR2962. Normally, C-class flares are not considered to be strong. However, this one lasted nearly 12 hours, allowing it to pump plenty of energy into the CME.
Moderately-strong G2-class geomagnetic storms are possible when the CME arrives. NOAA analysts are modeling this CME now, and improved predictions may be available soon.