Since I'm in Avalon area, it's been rainy and sunny on and off. Today's a constant drizzle and warm at the same time.
The view from my home thrills me each day, with ever changing light and cloud formations. This moment, before I took
the picture, I noticed that beautiful light on the trees in the distance, in contrast with that dark grey sky.
The atmosphere of this image is created by the sun and rain, joining in a rainbow on the right, not very clear I think.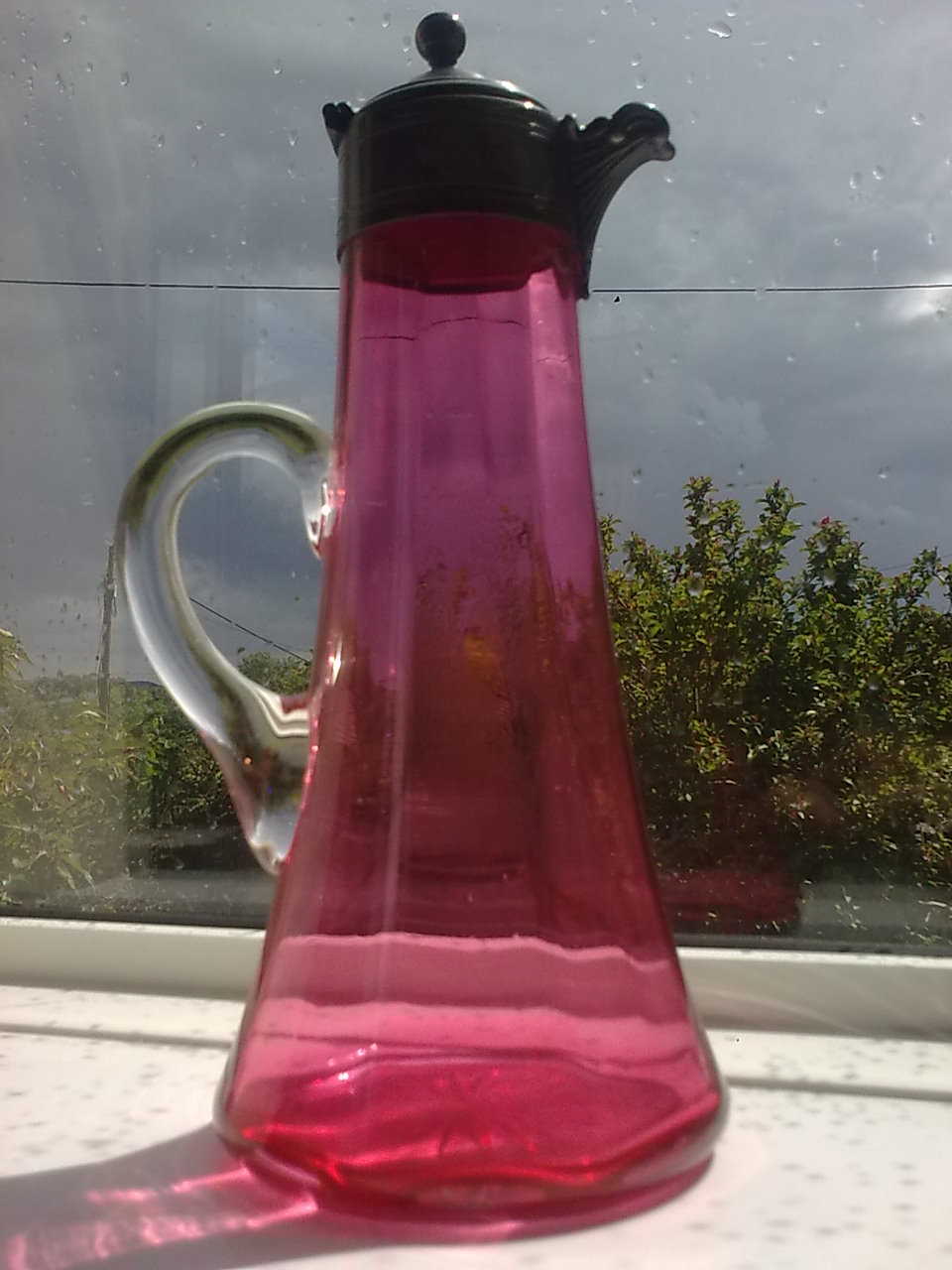 This decanter is a present to myself, for being fortunate to find a new home in Avalon area. In April I had visited the antique
shop in Tisbury Railway Station in Wiltshire and immediately fell in love with this beauty. The glass is thoroughly colored and not
painted, with that wine-berry color that makes my heart happy. On top is a tin ornament, which can be polished, the antique
lady told me, the antique buyer. I looked happy, for I feel I will polish it to tin-light, to match the energy of that color.
I'm rather full of it, for I asked the antique lady if she could set it apart for me, so that on my return, traveling through
Tisbury to Avalon area, I could collect it and take it "home" to initiate my lifestyle in that room, with the first object I own.
During the 2 months, preparing my move in Holland, this gift to myself kept me going, in a way. Six glasses in the same color
are still waiting for me in that shop, so that I can complete my home-coming in steps. My muscles are slowly adjusting to
walking up and down through gorges, on lanes and hills here, walking up the Tor is quite a steep climb too