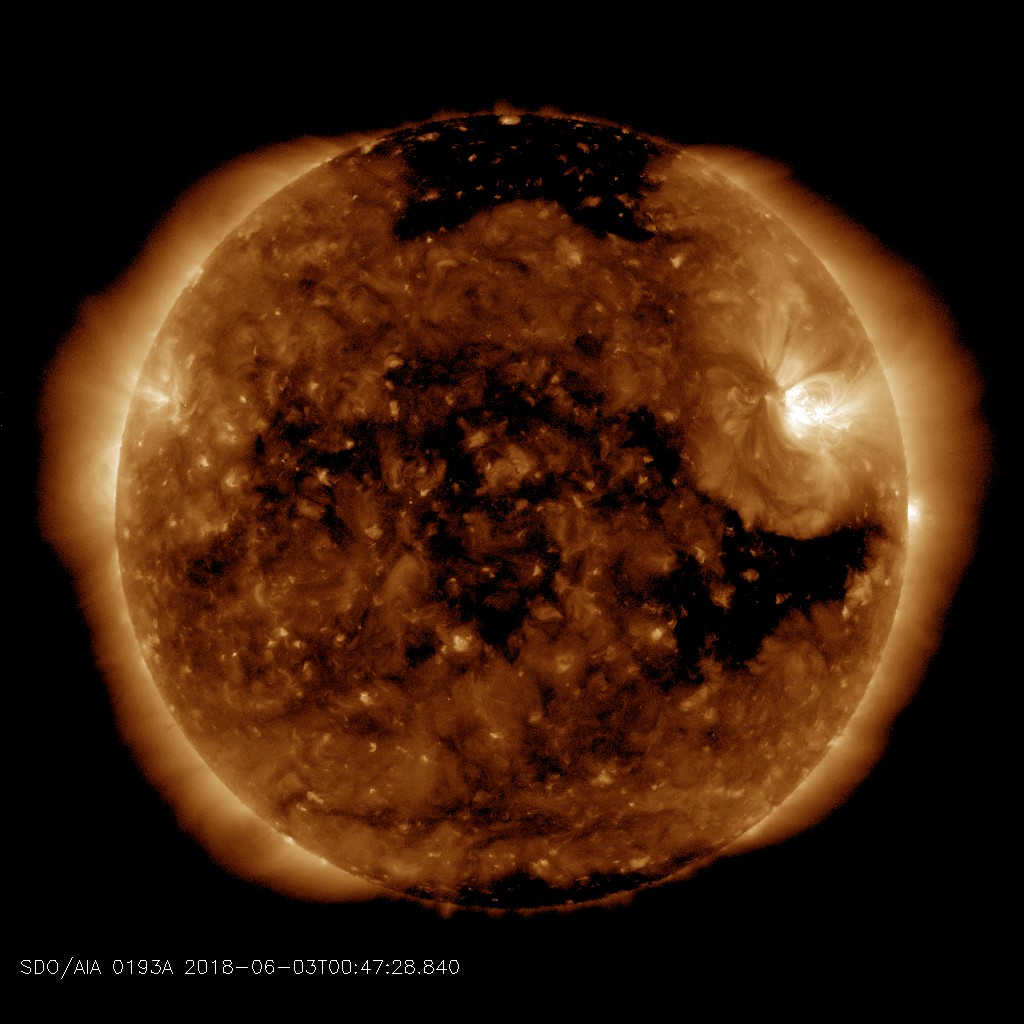 Coronal Holes: 03 Jun 18
Earth is inside a stream of solar wind flowing from this broad coronal hole.
Solar wind speed: 696.1 km/sec density: 5.0 protons/cm3
02 Jun 18 - Sunspot AR2712 has a beta-gamma magnetic field
that harbors energy for M-class solar flares. Credit: SDO/HMI
Solar wind speed: 589.7 km/sec
Density: 7.2 protons/cm3
Coronal Holes: 02 Jun 18
Earth is inside a stream of solar wind flowing from this broad coronal hole. Credit: SDO/AIA

On May 31st, as Earth was entering a stream of high-speed solar wind, hot currents of plasma
beganto flow through the upper atmosphere over North America.
http://www.spaceweather.com
https://www.youtube.com/watch?v=jyRGMvTYSCM
Earth/Geo Storm/CERN/Hawaii Getting Worse.
Last edited by Carol on Sun Jun 03, 2018 9:47 am; edited 2 times in total