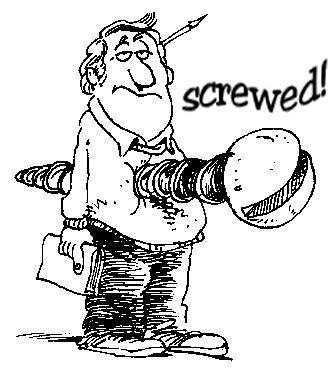 I'm not here to judge someone who wants to rebuild the American dream, but the energies in two dreams were laced with codes. For me to go back into those dreams, something was very fishy, railway tunnels, a building just for what, that can only be the White House and it was near the end of the line. Then the second dream near what must have been a dam that powered electricity. That has to be the Hoover Dam. Add American Joe to Hoover and it becomes Jehovah. That was the first dream, the second in the back ground on a playing field is a person I see like another team player/sponsor, it was
Baal
from the Stargate SG-1 TV Series.
Believe in what you wish America, Jews are behind the scenes! I just don't see any change in who becomes the President of American, there will always be someone who has the best invested interests in American, only to be copied or cloned and the same scum continues the New World Order. Such detail, showing it was just too easy for him to win. All the drama of him being removed is just properly a cover-up as he slides into office. He has properly been murdered already!
Years ago I has a dream near a power station that runs on coal. This dream had that energy with shale deposits instead of coal. That dream years ago showed the energy of the actor Charlie Sheen looking like Donald Trump. That energy was from ARRIVAL movie showing aliens 'walking backwards' like a reverse speech energy.
I listened to some REVERSE SPEECH from David Oats the morning before going to the Mind-Body-Spirit Show, it was on a Jeff Rense web-link. Jeff sounds like Howard Stern! And what I experienced with that E-Meter, as I observed the needle moving with the interviewer talking, it opened a can of its own worms to the sub-conscious and implanted thoughts. So much of all this is coming together, its showing the program was in operation, just like subliminal 3D images of coca-cola at a 1950's movie. Samples: US 2016 Election
http://reversespeech.com/us-2016-election/
The Pope reverse was so evil satanic, and he says, I raped the boy!
Quiet frankly, I am not interested in 3D bull, so in saying that, there is a unquestionably reason why I had these dreams. Even with those bee stings, those bees are keeping well away from me, because I took a negative energy and made it positive with
Star Trek: Resurrection
showing the wire-frame as bytes of data.
Mother told me, ITS THAT ASSAULT, THAT BROUGHT YOU HERE. (this was the bee-sting). I read material covering these toxins, it was death-threatening. But its crazy, I am immune because I had about 18 stings on each hand when I saved some bees when I was 16. No signs of swelling, only Anaphylactic Shock which is supposed to release adrenaline, but I have nothing to counteract the toxins, I have no ego, only truth. Ego is nothing more that a fear-flight mode that came from a Jehovah gene. If it was a death-threatening situation, I would depart from my body, exit before without any pain or suffering. What happened, was close to it.
The Secret Metro Tunnels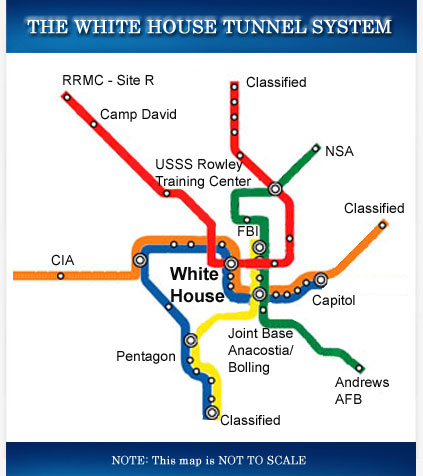 The Washington Metro is a subway system that serves the Washington DC area. It "officially" has 106 miles of track serving 86 stations in the District of Columbia, Virginia, and Maryland. Planning for the Metro system began in the 1950s during the height of the cold war. President Eisenhower created a secret rail planning commission that directed the development of a secondary secret underground rail system built alongside the public one.
This secret tunnel system currently connects the White House to the Eisenhower Executive Office Building next door, the New Executive Office Building (NEOB), the bunker under the Blair House, the bunker under the VP Residence at the Naval Observatory, a hotel near the White House, the U.S. Capitol, Joint Base Anacostia-Bolling, the Pentagon, the State Department, and some other federal buildings in between. There is also a secret train that runs between DC's Union Station and Mt. Weather and is under the protection of the TSA Federal Air Marshals.
Long-term plans call for the expansion of the White House tunnel system to go south past the Pentagon; west past the CIA to Mount Weather; and north past Camp David up to Site R in Pennsylvania. The estimated completion date and exact route of this ambitious tunnel expansion plan remains classified.