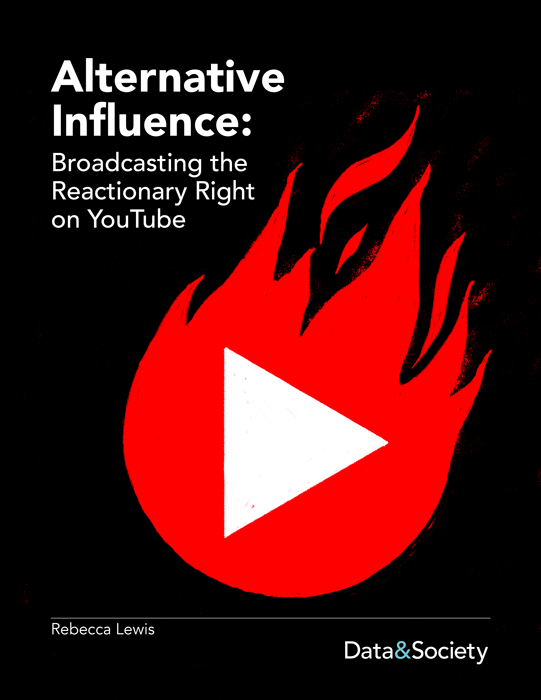 Alternative Influence – Broadcasting the Reactionary Right on YouTube
"
New Data & Society report Alternative Influence: Broadcasting the Reactionary Right on YouTube by Researcher Rebecca Lewis presents data from approximately 65 political influencers across 81 channels to identify the "Alternative Influence Network (AIN)"; an alternative media system that adopts the techniques of brand influencers to build audiences and "sell" them political ideology.

Alternative Influence offers insights into the connection between influence, amplification, monetization, and radicalization at a time when platform companies struggle to handle policies and standards for extremist influencers. The network of scholars, media pundits, and internet celebrities that Lewis identifies leverages YouTube to promote a range of political positions, from mainstream versions of libertarianism and conservatism, all the way to overt white nationalism."
read on:
https://datasociety.net/output/alternative-influence/
Love Always
mudra