These teachings are very close to me heart, for I feel a strong connection with the way of life in the old days,
of the North American Indian tribes. Which to me is holding treasures that were once lost in time and now will
be found again. To me, these treasures are wisdom teachings of life's cycles and ways of living together,
in a natural connection with all living beings, in full embodiment of the soul, without the need for scriptures or
written laws. That way of living is still present all over the world in remote areas, in tribes.

For written laws, as I see them, are outwardly projected authorities, created on a mental level by our minds alone,
replacing our sovereignty within. Tremendously effective instruments to yield power over others, until this day.
Our acknowledgment of our sovereignty is holding our physical body, our emotional body and spiritual being in
balance, as long as we choose our spirit as being senior to our instincts. At the same time, a magical contradiction
and key to the use of our creative powers, our senses are the instruments to be aware of our physicality and our
physical creations, the forms we make manifest in our lives and the bodily forms we love, by touch and heart-caressing.

In company of our spirit, making it known to the Earth planes, so that our inner Sky and inner Earth can join and merge.
For isn't there first an idea and afterwards a form? To turn these two around, exchanging positions, is equal to enslavement.
When this embodiment of our soul is done in harmony, so will the larger Sky and body of our mother, lady Gaia, reflect our
inner state, our friendship with the elements, the directions of the wind and the forces of nature, in similar vibrations.
I see this as a most down to earth and sacred truth, including all mundanity of life, as the means to empower us.
In order to create our dream come true, living up to the purpose of our lives, for the present and into the future.

Shamanism, as I see it, isn't about an exclusive spotlight of rituals and ceremonies on the inflation of our ego, content with
extraordinary experiences and visions. Practicing as a weekend entertainment only. To me, it's about the ability to endure in
challenges and dire conditions and find resources and courage within, when all hope seems lost, witnessing human suffering
within and without and not succumb, to despair and loneliness. And to accept being different amongst others, but not special.
To me it's the warrior's path.
Jon Young Creating Nature Connected Communities
Optimizing the Human Operating System
Over the past 30 years, 8 Shields has developed training pathways that support mentors and leaders
to change individual lives, and entire communities, in becoming more connected. This model incorporates
traditional mentoring and deep nature connection practices, fully supported through our ancient human
blueprint—our original design.
http://8shields.com/explore/articles/[/size]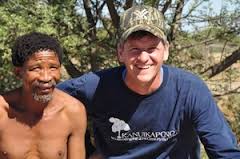 http://whattherobinknows.com/biography/author-jon-young/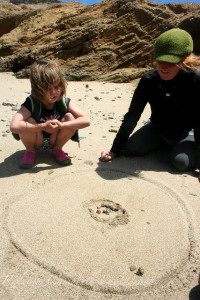 Attachments

Jon Young - Plants & Wandering, Community & Ecology - Track 5.mp3

You don't have permission to download attachments.
(9.9 Mb) Downloaded 0 times
Last edited by B.B.Baghor on Tue Dec 30, 2014 9:29 pm; edited 3 times in total (Reason for editing : posting 2 images)