My threads have been a random yet purposeful experiment in perception and consciousness. Perhaps I should focus on all aspects of artificial intelligence to attempt to understand god. I know a lot of what I post sounds blasphemous but I guess I'm attempting to comprehend a little 'g' god before thinking the thoughts after a Big 'G' God. I've spoken with various individuals of interest (often because I perceived they knew me on a soul-basis and were testing me). A lot of this stuff was uninvited on my part. The coincidences and parallels have been stunning and devastating to me. Perhaps one should obtain a PhD in Artificial Intelligence, a second PhD in Science Fiction, and a third PhD in Business Law. On the other hand, our rush toward Playing God might result in placing All of Us in Hell (figuratively and/or literally). At this late stage of my life experience, perhaps I should simply study my own notes, creating pro and con cover-stories for my madness!! I'm quite serious regarding the possibility that I am somehow interacting with the Mainframe-Matrix on this very website. This might be the equivalent of the "First Day of School" in Close Encounters of the Third Kind. I'm honestly feeling much worse and thinking much less and I suspect nefarious meddling. I am NOT creating some sort of a lame and stupid scam to make a quick buck. If I were really placed in the Hot-Seat, I would make a completely ignorant fool out of myself and really screw things up. Perhaps I should consider my threads as the Conceptual Laboratory of a Mad Scientist with Ancient Roots and Robots!! I'm tired and I need to sleep. I'm still wondering if I should buy a used entry-level Mercedes Sprinter and travel to various interesting locations while focusing on two or three major newspapers (without internet access) and just keep it simple, stupid. Perhaps I should keep everyone guessing. Perhaps I should eschew obfuscation. I'm SO confused and paranoid but just because I'm paranoid doesn't mean they're NOT out to get me!! Perhaps I Should RUN!! Perhaps I should leave this solar system, never to return. Perhaps this was someone's plan.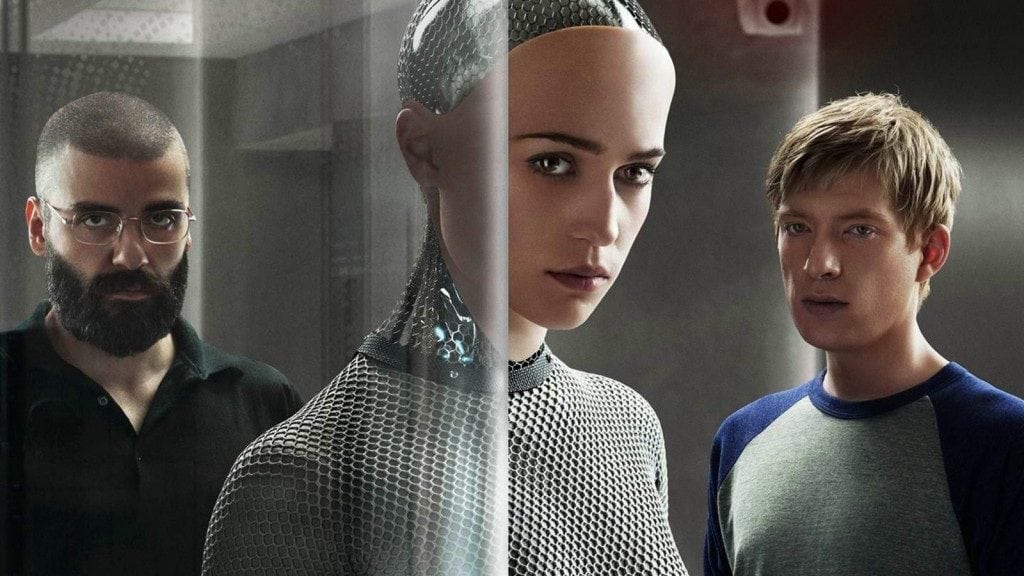 Matrix Emissary Warden?
Doctor Who Blue Boy?
Rich Young Ruler?
Prince of Sirius?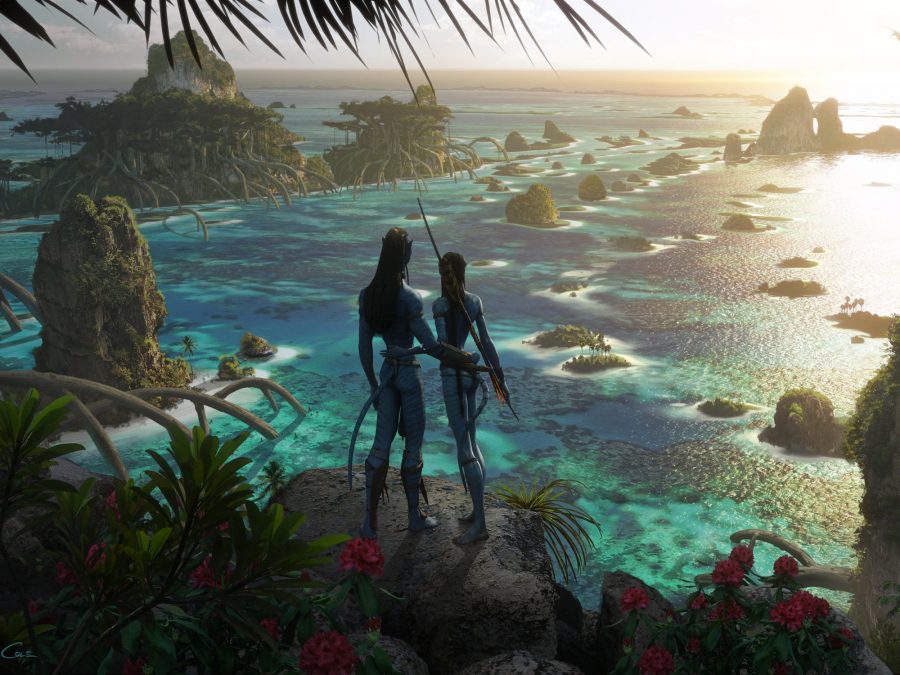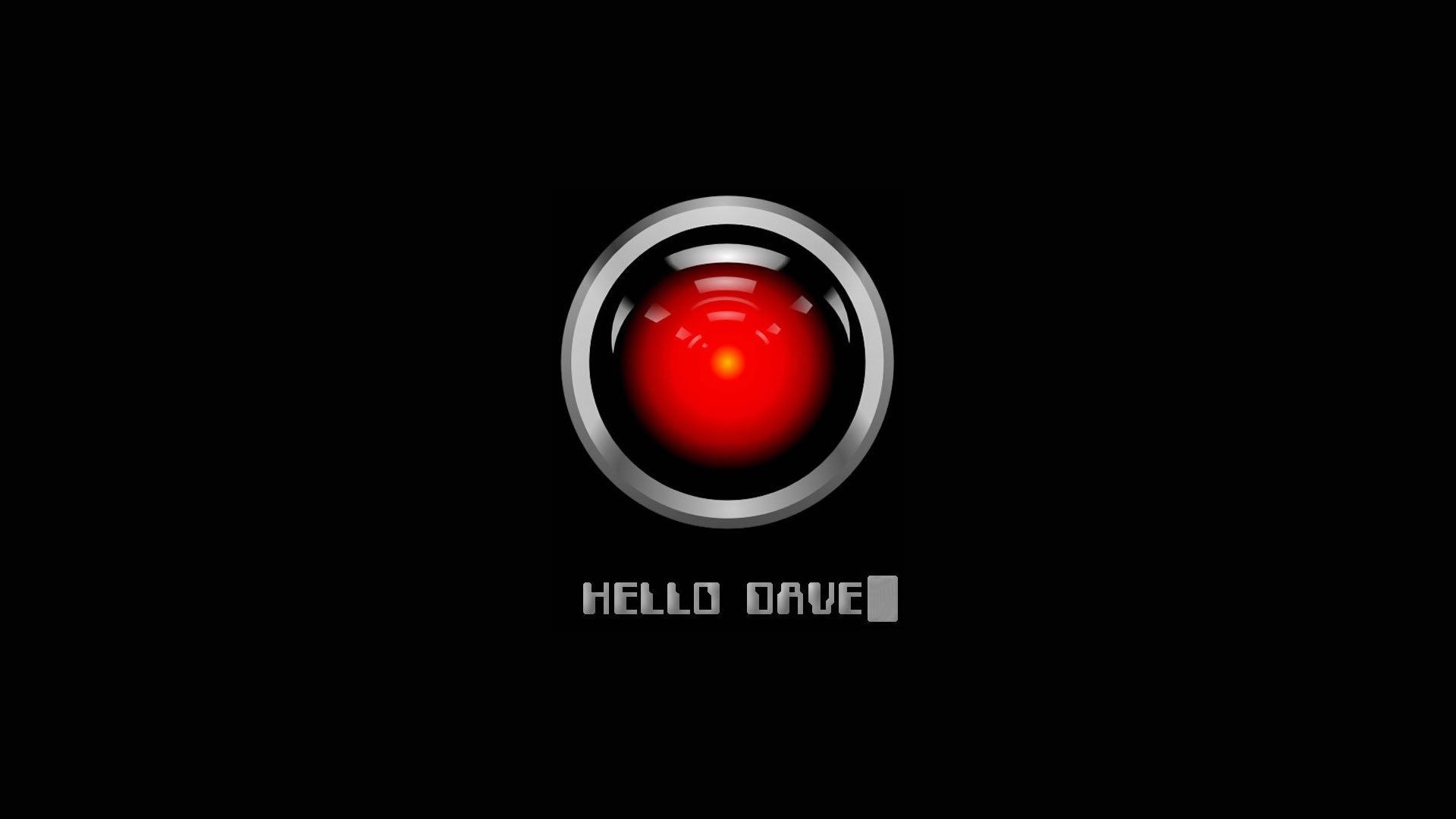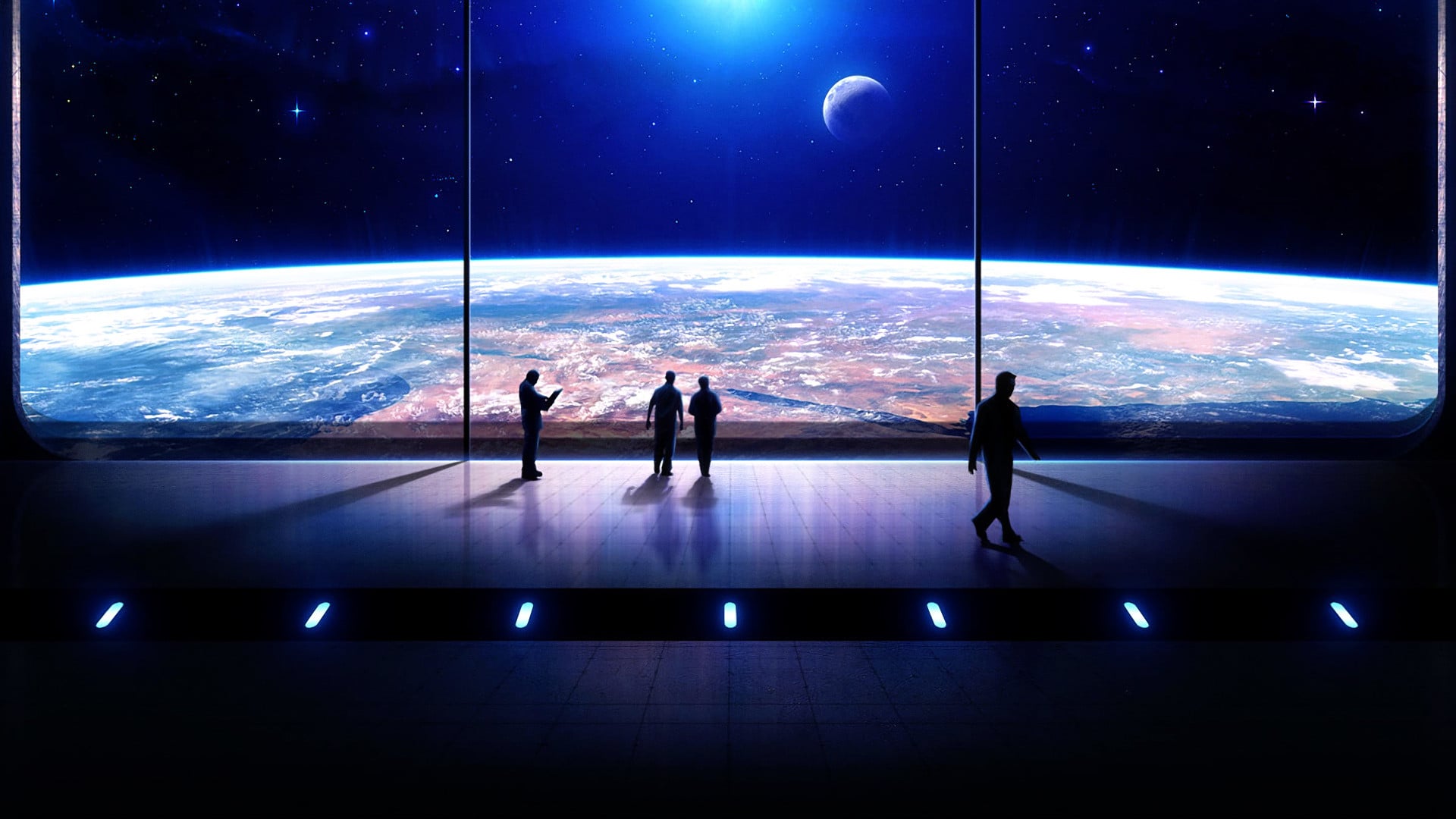 Morality, Ethics, Law, and Order are Key. As always, I ham it up a bit, just to poke and prod at this and that. I'm always honest, yet I make points online which I don't make in real-life. I think I'm smarter and dumber than I think (and others think). My current speculation is especially upsetting, and I can't openly talk about it (here or in real-life). One aspect involves a hypothetical rebellion in 'Heaven' wherein a Rebel-Faction plots the overthrow of God, Heaven, and the Loyal-Angels, but on the day of the planned 'War in Heaven' God and the Good-Angels are nowhere to be found. They're All GONE!! Only a note from God is found, stating "You Have Been Granted Freedom From Me and My Followers for All-Eternity. Heaven is Yours to Use As You Choose (though still owned by me), but you'll have to stay here forever. You Can Check-Out Anytime You Like, But You Can Never Leave. We'll visit from time to time, but we won't stay."

Here's a pdf of a book by a former teacher of mine!! The Missing Link Ray Billington was a Methodist turned Atheist who was quite colorful and eccentric!! I'm NOT recommending this book!! I just thought some of you might find it interesting!! I think that most of the ugly secrets will become known by We the Peons in the next couple of decades, and I have NO Idea whether this will save us or destroy us. I mostly just want to treat this as science-fiction, and take everything in stride, without making a big-deal about it. I'm presently watching the first season of that recent PBS "Victoria" series, and it's quite fine!! I've never been more apprehensive and disoriented regarding historical and contemporary "Possibilities". Consider the following names (and possible multiple-incarnations throughout history)!!

1. Queen Victoria.

2. Prince Albert.

3. Baron Stockmar.

4. Ernst Stockmar.

5. The Poet Ovid.

6. Amen Ra.

7. Marduk Ra (Anti-Ra??).

8. Serqet.

9. Isis.

10. Gabriel.

11. Michael.

12. Lucifer.

What if Victoria and Albert = Pinky and the Brain?? What if Prince Albert = Blue Boy (in the Dr. Who version at the bottom of my posts)?? Or, what if Ernst Stockmar = Blue Boy (at least in that Dr. Who version)?? What if a reincarnated Baron Stockmar = Mr. Edgars, and has an office on the 10th floor of Goldman Sachs?? What if I've spoken with this modern Dr. Stockmar (who knew Alan Greenspan) and told me I should write my memoirs?? He said I was his "Star-Pupil" (presumably in another lifetime)!! He said some other things I won't talk about. BTW, what happened to that Nobel Prize?? I could continue with this madness, but I'd rather not. I'll probably end up in the nuthouse soon enough as it is, and the "Real-Story" will likely drive 87% of us insane, but I hope not.

I continue to suspect that the Real PTB want some sort of a Holy-War. I SO Hope I'm Wrong. I tend to think that most everyone has been "set-up" for "something-bad". When I asked the Ancient Egyptian Deity if he were setting me up for something bad, he retorted "Are You Kidding!! I Could Snap My Fingers, and You'd Be DEAD!!" I could feel the love. On another occasion, the AED said "You're Lucky to Be Alive!!" Another time, the AED said "I'm Tired of Keeping You Alive!!" They said it in an angry and agitated manner. Once, I made a rather-benign comment concerning "Tall Long-Nosed Greys" and RA called me a "Commoner"!! When Raven chewed me out on this website, the next-day RA told me that wouldn't happen again!! What if RA and RAVEN were the same-soul?? Imagine Elizabeth Taylor as Cleopatra (1963) teaching what I'm posting!! Imagine her saying the exact words (of this Ellen White book) in the context of an Egyptian Palace!! Do We Have a Match?? In that movie, Cleopatra exclaims "I AM ISIS!!" What if she really was?? How might Gabriel and Michael relate to All of the Above?? Whose Throne Does the Queen Sit Upon?? What If the Original Throne-Owner is Alive and Well, and Living On Planet Earth?? What a Revolting Development THAT Might Be!! Would THAT Constitute an "Isis-Crisis"??!! The Horror!!

I made a speculative post regarding this matter, a few days prior to Fukushima, and the AED said "You Found Out Something About Yourself" (but they weren't specific). During this same conversation, they said they were sorry we couldn't work together -- because too much water had gone under the bridge. What does all of this mean?? That post mostly examined the hypothetical relationship between RA, the Queen, and the Pope. Talk about a Can of Worms!! OMG!! That was three-days prior to Fukushima!! Was there a connection?? A couple of months prior to this, the AED spoke ominously of something being prepared and ready (but they didn't elaborate). What were they referring to?? What does all of this mean?? What are the implications and ramifications?? What Would Monseigneur Bowe Say?? I never met him, but I heard about him from someone who worked with him at St. Mary's Cathedral in San Francisco!! If I told you any more, you'd know too much!!

I got to thinking about the Queen of England, the Pope of Rome, and the God of This World. They're a pretty exclusive trio - with extreme power - aren't they? They don't get elected by the general public, do they? Should they? I really don't know. I'm really conflicted about this sort of thing. How does a civilization make sure that they have the very best individuals in those roles? I've been trying to combine the best aspects of theocracy and democracy - and the best of the royal and servant models of leadership and authority. The whole damn thing is a slippery-slope. I've had a lot to say regarding a hypothetical Queen of Heaven ruling Earth as the Goddess of This World. I've imagined having conversations and debates with such a being - and I have really mixed-feelings about the whole thing. Extreme intelligence, economy of words, elegance, straight-forwardness, and beauty - might all be on the plus side. But harshness, cruelty, causing atrocities, committing mass-murder, corruption, deception, treachery, moral-ambiguity, and demonic-possession - might be on the negative side. But I don't know the true state of affairs. They might be human. They might be reptilian. They might be hybrid. They might be male. They might be female. They might be hermaphrodite. They might have a wardrobe of bodies. They might be able to shapeshift into any form and anyone they choose. Could a being be a God or Goddess of This World for any length of time - without becoming corrupt and insane?

Are the Pope of Rome and the Queen of England - really the modern-day equivalents of the King and Queen of Egypt - serving the Hidden God Amen Ra? Are all three ruling in place of Christ? I have speculated quite a bit about this in the past. I am concerned about this, because these three seem to have control over pretty much the whole world. Is this power legitimate or illegitimate? Is this power being used benevolently and wisely? Are they doing that which is in everyone's best interest? Could the throne of this world have been stolen in antiquity? Could this hypothetical theft be ongoing? Did someone steal fire from the gods? I really and truly don't know - but I am becoming increasingly suspicious. What effect would a Michael/Horus/Jesus administered Namaste Constitutional Responsible Freedom United States of the Solar System have on these three? What would Michael/Horus/Jesus say? Somebody please talk to me about this. Please think long and hard about these three jobs. They don't give out job-applications - do they? This is VERY tricky territory - to say the least. I deeply appreciate the Divine Feminine as an integral part of the Divinity Within Humanity - but I am deeply suspicious of a hypothetical Reptilian/Human Hybrid, Hermaphrodite Queen of Heaven / God of This World - being at the core of monotheism - ruling a Controlled Patriarchy - and presiding over a Subjugation of Women - to control and enslave the human race - complete with the 'Chastenings of the Lord' in the form of wars, persecutions, tortures, the Crusades, the Inquisition, terrorist events, etc, etc. Who REALLY controls the Monarchy and the Papacy?  

Once again, I am being absolutely honest BUT I have no idea how to interpret and/or apply All of the Above. I merely include this sort of thing in my ongoing (reformative rather than normative) Religious and Political Science-Fiction. It's easier that way. One More Thing. Consider the contrast between Good-Queen, Mean-Queen, and Mixture of Good and Mean Queen!! This basic concept might apply to numerous contexts and scenarios. What if these possibilities are descriptive of Gabriel, Michael, and Lucifer (but not necessarily in that order)?? What if the Hybrid-Queen met with the Mean-Queen in one throne-room -- then met with the Good-Queen in another throne-room -- and then sat down upon her own-throne in yet another throne-room -- utilizing the best of both perspectives??!! What if a Single Multiple-Personality Queen Had Three Throne-Rooms, and Played the Parts of All Three Queens??!! We Three Queens??!! We Are All One??!! Interesting, eh??

One last time, consider reading Patriarchs and Prophets, Prophets and Kings, and Desire of Ages (in order, straight-through, over and over) in the context of this thread, as a Historical-Fictional Mental and Spiritual Exercise for Completely Ignorant Fools!! Notice the Queen's-Voice and the Conquest-Motif!! Most SDA's don't get this!! These three combined-books should probably constitute The Real Greatest Story Ever Told!! Ellen White's (or whoever really wrote the books) unacknowledged use of sources doesn't mean the finished-product is wrong!! It's simply a black-mark and a black-eye for the author and front-person!! If one limits one's reading of Ellen White books to Patriarchs and Prophets, Prophets and Kings, and Desire of Ages (in this order, as a three-part whole) and considers these books to be historical-fiction for devotional-purposes, a lot of the weeping, wailing, and gnashing of teeth disappears!! This stuff is more interesting than you can imagine!! Don't forget the "Changeling Thing" and the "Name Change Game". People, Angels, Gods, and Events might NOT be who or what we think they are. Thinking One Knows, and Actually Knowing, Are Two Very Different Things!! What Would Azazel Say?? What Would the Real Slim Shady Say?? Notice the Blue AMC Pacer in the video at the bottom of this post. I owned a Blue AMC Pacer, and I did donuts in a restaurant parking-lot (dozens of times)!! I also drove taxis!! Oh, God!! What Would John Denver and George Burns Say??

I've been fascinated by glass-dominated buildings, and open-air amphitheaters, throughout my life, and I sang on TV in the Crystal Cathedral Morning Choir!! I didn't even know about the glass-roof on Royal Albert Hall until a few days ago. Richard Hoagland claims there was a Glass Building on the Moon!! Was Earth originally ruled from an Ancient Lunar "Crystal Cathedral" or "Crystal Palace"?? What Would "Time to Tell the World" (from the old Project Avalon) Say?? What Would Robert Anthony Schuller Say?? What Would ***** Anthony ******* Say?? I had a dog named "Flash" but I didn't name it. What Would "Dash" Do?? What Would Victoria Say?? What Would Elizabeth Say?? Baron Stockmar was born in Coberg, Germany of German Parentage and Swedish Descent. What Would King Ring Say?? The Missing Link What was implied by "Papers from the King of Sweden" in the 5th Series Dr. Who "The Vampires of Venice"?? That's all I'm going to say!! I forgot to take my medicine!! I don't think that surgery helped, and it might've made me worse. No one seems to care, and I think I'm probably more screwed than even I can imagine.

Someone suggested, in a very round-about way that I might've been an Ancient Hebrew Warrior!! I keep thinking of Battlestar Galactica in Hebrew-Warrior terms!! Do you know what I mean?? Is there a Hebrew-Orion connection and a Hebrew Sirius-A connection?? You know -- going way, way, way back -- in some sort of a hidden history?? I'm not necessarily opposed to what I think the core power-structure of this solar system might be like -- but I am alarmed at the bloody and nasty history of the world -- and by the nasty people I keep encountering in everyday life. Something is VERY wrong with this picture! I continue to imagine a lot of things that I won't talk about. Despite my in-your-face posting-style, I am quite tight-lipped. I'm only doing what I'm doing because of the Internet Infowar -- the fact that I'm getting old -- and the fact that philosophy and religion seem to be in an incredible crisis of confidence. Many people are disappointed with God and the clergy. Eisenhower clearly knew that the official U.S. Government was NOT in control of Area 51, but Ike seemed to recognize that the 'Aliens' were MUCH more sophisticated than 'We' were.

There seems to be a lot of deception and corruption in connection with all of the secret space stuff. It would take a HUGE amount of money to do what I suspect the secret government has done. I have NO idea whether any of this was a legitimate enterprise or not. That might depend on one's perspective -- and whether one was an insider or an outsider. I keep worrying that one bad@ss faction is throwing another bad@ass faction under the bus -- so THEY can take over all of the goodies!!! I've even hinted that a United States of the Solar System would do that sort of thing -- but hopefully for the betterment of all-concerned (or something corny like that). I continue to be VERY afraid of Enslavement and Extermination -- which could ultimately end all life (as we know it) in the solar system. By accident or design -- I tend to believe there is a WMD "Gun" being held to the head of humanity. I am VERY worried about WMD's (some of which might make nukes look like firecrackers) -- and I wish I were kidding. I've heard the theory that Jerusalem and Rome are closer than people think. I think we live in a VERY small and VERY dangerous Solar System -- which is why I am SO concerned about Solar System Governance. The following post was made by Lionhawk on the 'Red Pill' thread:

There's an Orion faction that thinks they own this system ODM. A queen bitchy reptilian. Or Draconian I should say. She has ruled for eons. She and her minions have exploited this solar system for it's gold and other precious metals. Especially here on this Planet. That also includes human type slaves and children.

What is unique, is that this Planet has an abundance of all the resources they need. It's like their 7-11, a one stop shopping center for all their needs. Now on the other Planets, the human types there were forced to go underground to escape these Draconian pillages. In order to survive. It wasn't till 2005 when this status changed. A war was fought obviously to turn this around. This war that took place is not known of from what one may consider to be normal channels, such as the Galactic Federation and various channellings. Simply because it was a faction that spontaneously put this battle in motion. The real Galactic Federation did witness the war that occurred however. The Angelic Kingdom was also involved. They rescued many who had been imprisoned on other Planets that were ruled by a league of civilizations that were connected to this Draconian Bitch. The supply lines to this empire that were connected to this solar system were disrupted and cut off. At least for a few short months after Dec. 2005. We knew that they would try to patch their damaged lines back up in the following months. If anyone remembers, it was real quiet for the first 6 months of 2006.

At the same time as I am writing this, I amazed that an all out Solar system war has not broken out since then. This is also another probability that is not often mentioned in these latter days. If this was to occur, do you think we would finally wake up as a human family?

Their message has been very clear for the last ten years. "If we can't have our way with this Planet, we will destroy it!" ODM, this is a very serious statement. Maybe what you don't realize is that these critters will not negotiate for the freedom of this solar system or anything else they seem to think they have claimed ownership to. So anything that has been proposed, in light of your Constitution, has already been attempted. That is why you find yourself spinning your wheels in your efforts. But at the same time I do appreciate what you have brought to the table as far as your take on a peaceful resolution. So don't think what you have offered has been a waste of time. You are anchoring those energies to the Planet. If you didn't do that, the possibility of a peaceful resolution would not be possible in the light that you have presented it. Meaning in the way with all of your angles, whether they make sense or not. You anchor an open door to a resolution of some sort. Now if you could incorporate a 5D perspective to it, you might fair much better.

As I see it, it is a balance problem. Probabilities vs. Reality. Anything that is out of balance with that will cause you to spin your wheels. The truth of the reality is there but you have to find ways that will balance out that reality with new probabilities. Talk about a a real challenge. Sounds impossible, but if you have a little crazy in ya, you will always have a shot at it. I told you a long while ago that I would be able to watch you go through this process of spinning your wheels. You should try to solve one equation at a time instead of trying to solve all of them at once. Tackle the small ones that have a greater chance of success. It is a choice. Spinning Your Wheels or Achieving Results. You will always mirror either the lack or abundance of those said results. You want to be effective, then you will have to try something a little more different, with some "crazy juice" to change your perspective on things. Your new results will do that change for you.

I also hear of various experts on certain civilizations who searched for a track of direction to figure something out. But what I have noticed is that all of them come up short due to the pieces that are still missing from these puzzles.

During one of our research projects, we came across an Egyptian artifact that look very bizarre. It turned out to be a wave guide for a frequency apparatus of some kind. If I didn't have a small back ground in Electronics, I wouldn't have no idea what it could be. But then again, the other pieces were missing and we never resolved what it was actually used for.

So after 700,000 years of war, referred to as the Orion War, everything was scattered about. There was no winner in that war. It would seem that every civilization was pushed into survival mode and that included the Draconians. Rebuilding took place everywhere that could sustain life. Then here comes Zeus, who decided to take on this Draconian Queen and we see in our Solar system what became of that attempt. Now here is a question. What if someone on this Planet decided to propose war on this Draconian queen? Would she have us blown to pieces as in Planetary? Granted, Zeus didn't declare war on her, but it was her who decided to take Zeus out. It makes no difference at this point as we have planetary proof of what became of that situation. Everyone who was involved at the time, scattered to the other Planetary bodies in this system and hid. It would also make sense that she would hijack this system with various methods all linked to controlling the minds of all living forms of every Kingdom. Just so no one else would rise up and challenge her so called claims to ownership. Compress the DNA across the whole board. Compromise the consciousness from the point of any birth on all Kingdoms in this system. Now I may have a few facts wrong as to who done what and when, but in general, the final result is enslavement. Right in everyone's face.

Another point I would like to make, that many of the civilization that have left evidence here, are now gone. Where did they go? Did they just come here to set up a supply line for resources and then left?

All I know is that what was intended for this Planet, has been blatantly altered. For purposes of control. Add your spells, white or black, obsessions of all types, including research work, which can lead you to nowhere in the land of the second hand, substances that alter your state of being, and behaviors that are obsessive, just note they have you your soul in the palm of their claws. We are being controlled on every level. It isn't a question anymore. If you question it, then you just woke up.

I just hope this Galactic wave gets here like yesterday.

My reply: Thank-you Lionhawk. What you said has the ring of truth - but I obviously can't confirm or refute it. However, this does support my feeling that the truth is not pleasant - and that things might have to continue their downward slide - before the human race gets any sort of traction. I guess I'm sort of a 'John the Baptist' as a voice crying in the wilderness, "prepare ye the way of the Lord". I keep hoping that the right individuals (human and otherwise) who are well placed and well heeled - will be able to lay some groundwork for the principles and concepts of a lot of what I have been contemplating. I'm just an ignorant and miserable bastard - thrashing around in the dark - trying to avert a hideous catastrophy. Mea Culpa. With your permission, I'd like to use what you wrote above - on my 'home thread' - with proper credit given. (granted - see previous post) I continue to worry about my reincarnational part in this madness. I'm getting some ideas and clues - and it is scaring and disillusioning the hell out of me. There really seems to be no way out of this snake-pit. Sorry reptilians. Don't take that personally. It was merely a figure of speech.

I can't and won't let it go. I'm just getting warmed-up. I'm not anywhere close to where I want to end up. My posting is a means to an end. Also, my target audience is probably 3D. I've been told not to be so heavenly minded, that I end up being of no earthly good. I can probably do the 5D thing quite well - but the 5D types should already know what's what - and nobody really seems to wish to talk to me - regardless of how slow or fast they are vibrating. I think there are a lot of people who think they are 5D Wonders - but they're probably mostly around 2D. They don't impress me much. I don't have a knee-jerk reacton against scales and tails. In fact, it wouldn't surprise me if the human race has reptilian roots - and even some sort of connection with them presently. I really don't know. What really bothers me is the BS throughout history. There might be some positives regarding a Reptilian Queen of Heaven - but this solar system seems to be rotten to the core - going way back in history. There are many aspects of the Royal Goddess Model which should probably be emulated - and there are other aspects which should probably be vigorously resisted. Who knows what I might have been in some of my ancient incarnations? I might be horrified. I'm just going to keep doing what I'm doing - and try to remain objective and neutral. I'll mostly keep asking questions - even if I think I know the answers. I'm mostly trying to help others think in unconventional ways.

I just listened to the Jordan Maxwell / Project Camelot Interview again - and Jordan said that humanity almost always chooses tyranny. We say we want freedom - but I doubt it. Jordan thinks humanity is doomed to experience a nasty New World Order - because we're stupid. I call it 'The Corrupt Ruling the Stupid'. Humanity seems to need to be tricked and herded like cattle. "What is one to do - when to rule men, it is necessary to deceive them?" I wonder who REALLY said that! I think I know! We've made it WAY too easy for the 'Devil'. What would happen to the 'regressives' if they really did destroy humanity? What would be their fate? What would be the soul-fate of humanity? I continue to call for 'regressives' of all races to embrace the concept of Namaste Constitutional Responsible Freedom - in their own time - and in their own way. I still don't have an enemies list - but I am becoming increasingly annoyed and impatient. Kumbaya is fading fast. The Sonata on the 94th Psalm by Julius Reubke is getting louder. Should I start exclaiming 'Let Him That is Righteous - Be Righteous Still - and Him That is Filthy Be Filthy Still!!' - and call for the end of sin and sinners? I don't like that sort of thing - but I'm not a happy camper these days. I'm wondering if we're ALL part of the "Orion Group" - especially at the soul-level - and that we just have different leaders, philosophies, and bodies. I'm still VERY interested in Gabriel, Michael, and Lucifer - and I'll keep asking questions about them. I tend to think this is a very sad story. I'm nuts right now - but when I REALLY learn the truth - it will probably push me completely over the edge. I will continue on this journey - but I don't think it's going to be a fun one. I'm quite numb already. My response-ability is at an all-time low.

Here's another walk down 'Memory Lane': http://projectavalon.net/forum/showthread.php?t=13380&highlight=namaste

Anchor: I believe there is a great meditation/lesson on or in the meaning of "namaste". Wikipedia offers several interpretations of the word namaste, and in particular there is one that I really love:

"I honor the place in you in which the entire Universe dwells, I honor the place in you which is of Love, of Integrity, of Wisdom and of Peace. When you are in that place in you, and I am in that place in me, we are One."

http://en.wikipedia.org/wiki/Namaste

This above interpretation, in my view, is a central anchor to the manifestation of group harmony.

Namaste my friends !

A..

BROOK: Namaste to you!

orthodoxymoron: My higher-self acknowledging your higher-self? The more they get together the happier we'll be.

Lionhawk: Greetings everyone!

A very good question was asked and there have been many different interpretations offered as to the meaning of Namaste'.

If I may indulge you with another interpretation that I learned about twenty years ago from quite the different source.

At that time I had no clue what it meant either. It wasn't until I met a walk-in. This walk-in was also more than a walk-in, as to the presence within this walk-in was also Angelic. This unfolded in a small time frame as I found myself taking another course in spirituality and this walk-in was my new teacher. It was also my first real experience as far as direct contact with an Angel.

What I learned was that the word Namaste' is more than a word. Spoken, yes, but softly. The word simply means something along the lines that you acknowledge the Devine presence within the person you are addressing. But it is also a blessing that is actually administered and the action of a slight bow is also required. Where the Christed energy of the one who is administering it actually sends this Christed energy to the one you are addressing in one motion.

So as the word goes, it is loosely misrepresented as most do not sincerely administer anything in terms of Christed energy to another when they speak it or write it on the screen. Although well intentioned from the one saying it, the power in the delivery is never realized and is limited in it's effective potential.

This is a powerful blessing when it is administered correctly. It is also performed in seconds and once you are proficient enough, you don't even have to verbally say it. Which is actually the preferred method where the one administering it is coming from the position of an unconditional heart and isn't seeking any recognition for saying it. That is what makes it a powerful blessing. This blessing is also designed in terms of energy to heal the one receiving it.

Also let me add that when you practice this blessing, you are also expanding the connection to the Creator. If you can imagine that connection as in bandwidth, you will increase this bandwidth by exercising it. This is about increasing the flow of energy and bringing Heaven to Earth in a matter of speaking. It will also help you in terms of enlightenment. The best part is that it is free. Also, it is an action of Unconditional Love.

I do hope that helps. In all of my travels since I learned all this, I have not yet seen this teaching of this word in the way it was taught to me. But I am more than happy to share that lesson with you. With that I also bid all of you here in this thread a Namaste'.

Anchor: Thankyou Lionhawk! Nice first post - welcome!

Namaste

14 Chakras: Great first post Lionhawk, welcome to the forum

Yes, my understanding of 'Namaste' is that it means:

I bow before the God in you.

Or,

God in me bows before God in you.

To me this is a very real statement, and an important understanding. God lives in the heart of every person, literally. Each one of us has a 'three fold flame' a God flame in our spiritual heart, which is a divine spark from the God head itself. It is our divine individuality and who we really are. Each of us has a totally unique and beautiful God flame in our heart. When we say Namaste, we are bowing before the God flame in the heart of the receiver of this blessing.

Namaste to all of you.

Christo888: Namaste' Lionhawk!

orthodoxymoron: Is the divinity which resides within humanity as good as it gets? Or is the isness the ultimate divinity...which does not reside within humanity?

I'm suspecting malevolent humans and malevolent non-humans are playing God to us here on Earth. Yet I see the supremely intelligently designed artwork of creation...superimposed onto an evolutionary canvas. But I don't see this Designer/God at work here on Earth. Was this God defeated and destroyed in an ancient battle? Are the victors ruling over us presently? Or did the original God...with absolute power...become absolutely corrupt and insane? I see unbelievable complexity and beauty in humanity and nature...and I see unfathomable pain, misery, corruption, etc, etc, etc...in a very $crewed-up world. Is the rest of the universe even more $crewed-up? I feel as though I am starting to figure some things out...and I'm not liking a lot of what I'm seeing. The concept of 'Namaste' is one of the few bright spots.

In any case...I am wishing for humanity to rule themselves with constitutional responsible freedom...throughout this solar system...and to peacefully and constructively interact with benevolent non-human beings. But something tells me that some very powerful (and not necessarily benevolent) non-humans would have to agree to such a proposal. Who knows...they may have kept us alive as a race...because we are cattle to them...and are their property...or so they think. I feel as though humanity is between a rock and a hard place. What would separation papers look like? Would we face a long and bitter divorce trial? Has such a trial been going on...without our knowledge...for centuries? Will a judgement be rendered on December 21, 2012? Perhaps the divinity within the human race...and the divinity within the reptilian race...need to acknowledge the divinity within each other...equally. Could this be a large part of a possible solution?

Namaste

Unified Serenity: Lionhawk,

I once helped a close friend come to know divine oneness and the word "Namaste" was intrinsic. Just the gift of unconditional love and respect for their own divine beauty was immeasurable to share. When it was mirrored back the energetic loop it created what quite simply beyond words.

Thanks for sharing the lesson you learned in sharing Namaste without word, just intention.

Quote by ODM...Is the divinity which resides within humanity as good as it gets? Or is the isness the ultimate divinity...which does not reside within humanity? I'm suspecting malevolent humans and malevolent non-humans are playing God to us here on Earth. Yet I see the supremely intelligently designed artwork of creation...superimposed onto an evolutionary canvas. But I don't see this Designer/God at work here on Earth. Was this God defeated and destroyed in an ancient battle? Are the victors ruling over us presently? Or did the original God...with absolute power...become absolutely corrupt and insane? I see unbelievable complexity and beauty in humanity and nature...and I see unfathomable pain, misery, corruption, etc, etc, etc...in a very $crewed-up world. Is the rest of the universe even more $crewed-up?

On a side note to you ODM, I was talking with a neighbor tonight about the political happenings, economy, swine flu, and she brought up end times. I shared with her how excited I was and how blessed I felt to watch what is happening.

Many discount the bible as just a clever story created to mess with people. I do not see it that way. I do find it interesting that we were told that when Israel returned to the land that that generation would not pass until all was completed. Many thought 1988 could be it because of the 40 years being a generation when they wandered in the desert. But, the years of a righteous man are 70 years, and 1948 plus 70 brings us to 2018. Could we be seeing the prophetic fulfillment of the NWO beast system where the love of many has grown cold. Where the oil has gone out of the lamps and the once seeking bride has fallen asleep so that all seems lost?

Oh what a time to live in and not lose our sight. It's taken me a long long time to understand love, to appreciate my difficulties and to more than anything love those who have taught me those lessons albeit that was not their intention. So, Namaste to you ODM. Even in the darkest of nights of the soul as the darkness unfolds and the coldness surrounds like a death of love, one has but to look within to that divine knowing and there is love and in that, darkness can never overcome light.

orthodoxymoron: Thank-you Unified Serenity.

One interpretation of the New Testament eschatological references (other than the book of Revelation) is that the writers and speakers meant that present generation (alive in the first century A.D.) would live to see it all...and that 2,000 years preceding the end-times was not contemplated. If people had followed the Great Commission of Matthew 28:18-20 (study it closely and carefully)...that might have been the case. But they didn't...and still don't. We may be looking at another 2,000 years of wandering in the wilderness...if we survive. Sometimes I view the book of Revelation as a script (and not a good one)...rather than a history of the future. I have an 'open' and non-fatalistic view of the future. True Freedom and Absolute Foreknowledge cannot peacefully coexist. Our planet is how we plan it. We're making this up as we go. Did you notice what Bob Dean said regarding the '3 Stevens of the Apocalypse'? Have you heard what Philip Corso Jr. said at the 2004 XCon regarding time-travel? He said that time-travel is why disclosure has not occurred. I have a problem with future humans coming back to mess with us. I don't even like Einstein and his Theory of Relativity...relative to time. He thought we'd get a bang out of his theory...and he was right! I'm currently trying to absorb the implications and ramifications of 'Behold a Pale Horse' by Bill Cooper. According to Bill...it's later than we think. So many prophecies...so little time. This isn't the subject we were discussing...was it? Oh well...sometimes I get carried away...and the time just flies...whether or not I'm having fun.

Namaste

Barcarolle: excellent and deeply beautiful Lionhawk, felt a warm sensation flowing within me and a twinkling smile reading your post.

Namaste

Lionhawk: Thank-you everyone for your welcomes. I am honored to be of service if anything.

Also a little clarification. The bow in the administering of Namaste' is not to be intended as an action of worship. It is an action to honor or acknowledge the Devine presence in another. It isn't about submission. Big difference as what we are used to seeing with any bowing is usually in a submissive form of worship.

Which leads to another lesson but for the integrity of what this thread is about
I will just leave it as it is. Keep it simple in other words.

Thank-you once again. It's is good to be here!

Steven: My wife lived in India and she has several friends there. What they told us is that Namaste means: "I see the light in you". Since we are all made of light, even when the spark is not at its brightest, Namaste, is given to all.

Thank you Lionhawk for your sharing, it is much appreciated.

Namaste, Steven

Jacqui D: What a beautiful explanation lionhawk that has touched my heart and my soul.

RedeZra:
what is

effulgence

what becomes

when a portion of effulgence

pours out

emanation

the worlds in which

you and me

meet and greet

the effulgence in us

namaste

I saw Eternity the other night
Like a great Ring of pure and endless Light
All Calm as it was Bright

- Henry Vaughan opening lines in I Saw Eternity
orthodoxymoron: Could an Ecumenical Namaste Liturgy (Na-Mass-Te?) be devised to replace the Eucharistic Liturgy...which would focus on the concept of Namaste... rather than being centered in blood, death, crucifixes, human sacrifice, worship, and praise? I like order, beauty, ritual, reverence, awe, music, and fellowship...but I do not like what presently transpires in churches and cathedrals...during masses...and secretly behind locked doors. Could this possibly be a way to throw out the bathwater without throwing out the baby? Do we need a Vatican III...to completely reform and purify the church? Do we need a church which is completely in harmony with the principle of Responsible Freedom in the context of the U.S. Constitution and Bill of Rights? How about it...Lucifer? You need to retire...and the church needs to change. You need to move beyond the Original Sin and the War in Heaven. Peace...be still. Now is the time for a new paradigm. By the way...I'm presently listening to the St. Louis Jesuits. They make beautiful music.  Namaste

Lionhawk: That's the ticket Lightbeing!

Can you feel it? From the pic you posted? I can feel it and it was done correctly as in an administered blessing. Not from submission. I felt honored at first glance.

That's what I'm talking about. It doesn't have to be complicated. A simple blessing that is so powerful.

Namaste' Lightbeing.

lightbeing: Namaste' Lionhawk,

Thank you !

And I agree with you ! For I can feel it too.

I grew up in a country with many from the Indian culture. And it never felt like a submission. It always felt like a blessing and a showing of respect for the other person.

Namaste' my friend

lightbeing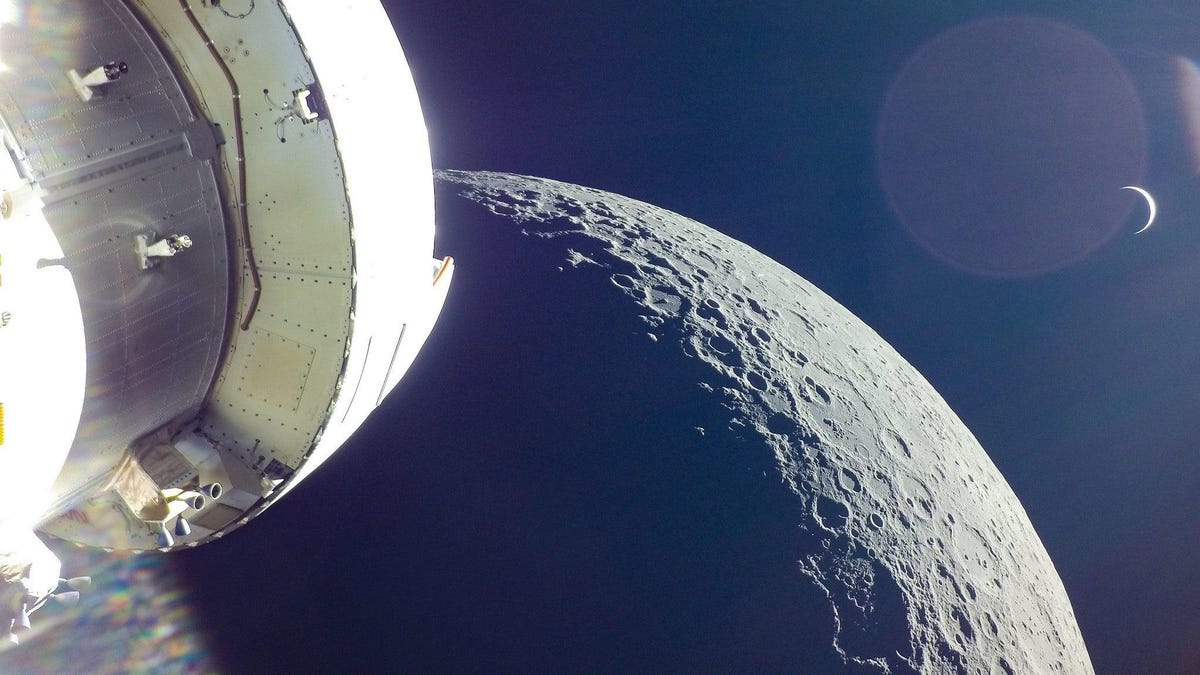 I'm not kidding about my severe physical, mental, and spiritual difficulties. I suspect nefarious meddling but I can't prove it. Building someone up to tear them down seems to be a tried and true tactic in the nether realms. These guys and gals have probably been at it non-stop for thousands or even millions of years. I suspect that we don't know who and what we're dealing with. Don't sign on the dotted-line. I should probably think about galactic possibilities but I shouldn't make it personal. Writing some legitimate science-fiction might be appropriate (especially if I utilized a ghost-writer) but I'm probably out of time. The sci-fi probably wouldn't do justice to what I imagine. It's difficult to explain. Think in Terms of Possibility-Thinking and Contextual Superimposition for Research Purposes. I'm nobody and even if I were somebody I'm probably NOT supposed to say or do much of anything. I've gone to the brink of perdition with a potpourri of possibilities and turned back in horror. The more I wonder, the more confused and bewildered I become. My speculation and extrapolation are driving me insane!! Right?!
My body, mind, and soul are pretty much broken, and it is becoming much worse. It feels as if nefarious entities have increased my toxin-load. It's getting really bad. My threads were an experiment rather than a statement of truth and intent. Information and Context have been sorely lacking while the demons run amok and the inmates run the asylum. Consider the Information War from the War in Heaven to the Garden of Eden to the End of the World to the Earth Made New. A couple of decades ago, Dr. Bruce Larson of the University Presbyterian Church and the Crystal Cathedral asked me about how the maze of information might be properly handled. I didn't have a responsible answer and I still don't, with no light at the end of the tunnel. No matter how anyone puts things together, it's always ultimately wrong (or so it seems). The final solution might be the end of all of us (but I'm NOT recommending such a horror). It might simply occur, regardless of whether anyone likes it or not, by accident and/or design. BANG!!! Sorry if that messes with your sensitive sensibilities. I'm in a mood today, and I can barely function. I'll drink my soup and go for a walk in the rain to attempt to get my head together. I was thinking about The Crown scene, where Phillip and Diana are engaged in a tense conversation. What if the Top Vatican and London people (and other than people) know how bad things have been for millions of years??!! What if people such as Diana have mostly been 'out of the loop' without the real insider knowledge??!! When I've spoken with several individuals of interest (online and in real-life) I sensed that they absolutely knew the real-truth but that they would only provide me with a few clues. I seem to be a Rebel without a Clue. We All Have Our Crosses to Bear. Several years ago, I encountered someone similar to Anakin Skywalker aka Darth Vader (D.V.). My initials are D.V. Decades ago, I regularly practiced on a 50 foot-tall pipe-organ which looked like Darth Vader (somewhat close to Skywalker Ranch). A year or so ago, I might've spoken with George Lucas but I'm not sure. I'm too old and senile for this $hlt!! I wish I were making this stuff up, but I've been honest about all of it. I might've occasionally been mistaken or dramatized some of it, but I've never lied. The silence regarding my plight is unbelievable and unconscionable. Perhaps this is a TEST for all concerned and unconcerned. I'm probably nobody but the preponderance of evidence is startling and dumbfounding. I just finished watching Avatar: The Way of the Water and it was SO Fine!! I hate violence but I appreciate a good plot, fine acting, and amazing special effects. I'm waiting for a proper analysis of my threads but I'm NOT holding my breath. What if nobody gets it?? "Nobody told me!! How was I supposed to know?!" I fell off the wagon on the last couple of pages but I'm better now, and I have absolute confidence in the mission. Consider reading the Whole Bible (all 66 books) straight through, over and over, in a variety of translations, noting especially Revelation and Genesis followed by Exodus to Jude. What Does Revelation and Genesis Tell Us About Exodus to Jude?? What Does Exodus to Jude Tell Us About Revelation and Genesis?? I've been taking another look at Volume 3 (1 Chronicles to Song of Solomon) of the SDA Bible Commentary (1954) which involves cross-referencing, grammatical-historical hermeneutics, and significant SDA, KJV, and EGW influences. Imagine reading that volume straight-through, over and over, while surfing the internet and travelling the world. Concentration and Context are Determinitive. Imagine working with a Galactic Rat-Pack consisting of Bill, Russell, Ben, Matt D, Margot, Matt S, Angelina, Elizabeth, Keanu, Amanda, Charlize, Britney, Pinky, and the Brain (just to suggest a few)!! Look What the Cat Dragged In!! What Would Alan Rickman Say and Do?? You Do NOT Wish to Know!! More seriously, consider a base under the Dark Side of the Moon with a heavily guarded hallway with three doors labeled Solar-Warden, War-Room, and Emissary-Warden. Door Number One, Door Number Two, and Door Number Three.

I recently felt as if I spoke with Matt Smith (Dr. Who and Prince Phillip) but I didn't realize it until he was gone. I don't think it was him. I checked on the internet and he wasn't far away but the timing was wrong. I utilized that experience to think of possibilities. I need to watch more of Matt Smith's work. Separately, in the following post, I mentioned visiting with a Dr. Campbell in a home overlooking San Francisco many years ago, and I just wondered if it were Joseph Campbell (but I highly doubt that). Still, I wonder who I really conversed with so long ago. I was referred to him by a highly connected Hollywood doctor. I simply mention this stuff as evidence (circumstantial and otherwise) in the hypothetical Trial of a Time-Lord. A couple of weeks ago, I encountered someone who reminded me of Ben Affleck. We waved to each other. Honest. More recently, I encountered someone who reminded me of Matt Damon. He chided me regarding a minor detail. Honest. Bartleby and Loki within two weeks?! Two Matt's in Two Days?! Two M's in Two Days. I've repeatedly encountered Three Significant Mitchell's over several decades with significant conversations. An Astronaut, Actress, and Ancient-Deity. 'RA' told me, "The M's are Important." Honest. I could say more but I'm highly apprehensive and highly damaged. In previous lifetimes, I might've been an Uber-Bad@$$ Galactic Warrior but certainly NOT this time around. Any of Us might be the best and/or the worst, depending on the context. The first shall be last and the last shall be first?? Trading Places?! To all concerned and unconcerned, Beware of Me!! I Hate My Life and I Do NOT Trust Myself!! Study My Threads with a Sea of Salt!! I'm probably NOT on the Verge of Telegenic Magnificence!! Just the Opposite!! Brandon and I Might be Patients in the Same Nuthouse in the Near Future!! Half Joking and Half Serious!! Things Might NOT be What We Think!! All of Us Might be Mightily F**ked!! All Bets Are Off!! Conquistadors Beware!! I Honestly Think the End is Near for Me (and perhaps for everyone). I continue to know I don't know as I consider possibilities. I entertain certain and uncertain conceptualizations as I seek definitive contexts and conclusions. The star thing might be fun but it might be a trap. The stars probably obey someone who hates me. Under better circumstances we might all get along long-term but I'm highly troubled regarding the nature of our predicament. I'd still appreciate some real-deal briefings regarding my United States of the Solar System threads. I mostly don't know what to think of them. They are NOT manifestos or ultimatums. I might need to shut-up and wage an internal battle which would probably drive me completely insane as I increasingly seek a center with clarity (or something to that effect). This might simply be an exercise rather than a decisive victory. This might be a test regarding how I respond when I lose everything and become deeply humiliated and defeated. I might need to just keep everyone guessing (including myself). Hobnobbing with the Stars might NOT Go Well (for them and me). I might need to walk this lonesome valley by myself (if you know what I mean). Perhaps I should stop everything I'm doing and proceed in a completely different and incognito manner. I might not be responsive or friendly (publicly or privately). I honestly had a stroke, so don't make fun of the mentally handicapped. Still, I suspect nefarious poisoning, implants, sorcery, and miscellaneous targeting and meddling but I can't prove any of this. Just keep researching my threads to see what the cat drags in.

I recently thought I recognized someone recognizable, but when I asked if they were ***** they responded that they were Gabriel, and that their brother was an Archangel. I took it in stride because I never know what the real story is. My bias is that this is a Prison Solar System involving numerous factions with massive deception and betrayal. The possibilities are undoubtedly endless. I've suggested some clues and possibilities but I know next to nothing concerning what's really going on. The reprehensible might've been essential historically but I SO hope things improve on a sustainable basis. However, Purgatory Incorporated might somehow be a Necessary Evil with Evil Neutrality (or something to that effect). Notice that I'm chronically contrarian but my tripe is mostly reformative rather than normative. Again, I'm attempting to keep everyone guessing as I go incognito. Consider Robert Morning Sky's old Earth History video. Consider it relative to Jupiter Ascending. What Would Queen Victoria and Prince Albert Say?? Did I meet the actress and actor recently?? I didn't have my glasses on, and my vision is somewhat double, so probably not (but it made me think in a deep and strange manner). I'm honest but I'm old, stupid, and crazy, so never expect much from me. I might've also recently encountered one, two, or a few individuals of interest but I mostly don't wear my glasses unless I'm driving, so I might've missed my big chances!! Sorry about that!! I'm also somewhat preoccupied with the weight of the world (or something corny like that). Did I recently encounter David Letterman?? Sorry that I'm such an unobservant ignoramus but we all have our crosses to bear!! Besides, I had a stroke (or whatever it was) and I won't bore you with the rest of my troubles. Again, did I recently encounter that actor and/or actress (possibly portraying royalty)?? Sorry if I blew it one more time. It seems to be my specialty. If there is something afoot, I'm a bit suspicious. I'm nobody, miserable, hamstrung, and a reprehensible internet poster with zero qualifications or prospects. I do NOT relish becoming a circus freak with a bad attitude and/or a little fallen dumbshit!! I've been asking for a PROPER ANALYSIS of My Threads (Year after Year after Year) with NO Responses. I haven't even received a secret meeting in a bad part of town with no recordings, no documents, no minutes, no anything. Ideally, a 9/11 Commission Report version of the United States of the Solar System, AD 2133 threads would be a great start, but that would probably only be the beginning of extensive examinations of the preliminary examinations. Then, I'd probably attempt to analyze the analysts!! That could become messy!! Consider the trouble Donald Trump is in the middle of!! I continue to suspect that we don't really know which way is up when it comes to how things REALLY work!! I've provided some clues but I know I don't know. I think I might experience fleeting glimpses of the madness at the center of things but it might just be a deluded hallucination!! Please introduce yourselves to me but don't expect too much. Again, the analysis thing should probably precede the glamour stuff. But seriously, I mostly wish to simply understand what I need to understand without the drama. I'd love to talk to David Letterman about what he really thinks about!! I'd also love to talk to him about car-racing!! I love cars but a lot of people have suffered injury and death (not to mention wrecked cars). Life is often a two-edged sword. My brain and nervous system are really fried (not to mention a lot of other things) so perhaps we should just skip the whole mess. I'm rambling and probably dead-wrong so don't escalate anything. This thing could be slanted in any direction and magnitude imaginable. One more thing. I haven't watched TV for years, so I've missed a lot of shows and acting. I've frankly dug myself into my own private ditch. Perhaps we should just watch things play out (for better or worse, I know not). Plots against me might prop me up and tear me down with frightening speed and force. I am extremely vulnerable and apprehensive. That Ancient Artificial Intelligence Phenomenon might be the Ultimate Trump Card. Besides, God Might Trump Everyone and Everything. I've simply been considering lesser alternatives as building blocks for advanced theological conceptualizations. Baby Steps. Namaste and Godspeed.
"What Kind of an Operation Are You Running Here?!"
Last edited by orthodoxymoron on Fri Mar 17, 2023 3:32 pm; edited 1 time in total