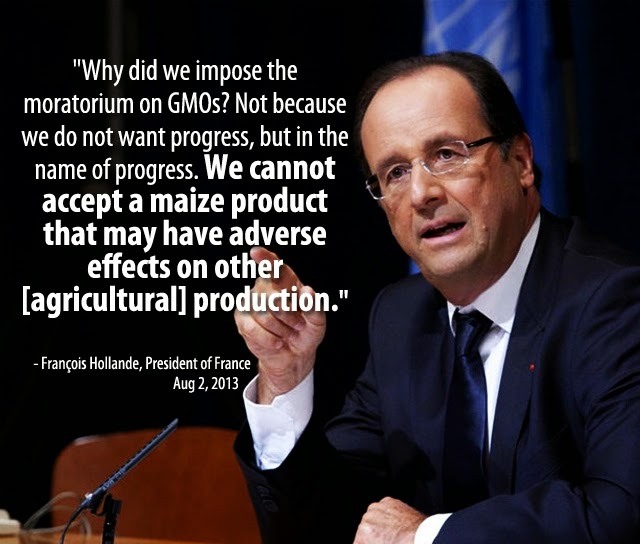 I'm very much against any tinkering with our seeds, crops and food.
Specially when it enters the building blocks of nature and the possible danger to our own building blocks, our DNA.
Although it may be  with the intention to serve the hungry mouth of humanity in fast rising numbers,
declaring with possible high hopes and wishful thinking, that everything is cool and okay NOW, that doesn't prove it will be okay in our
next generations, living with an accumulating effect of this tinkering. I intuitively feel we're stepping on very dangerous grounds
with GMO technology. I have my doubts towards the integrity of certain parties involved in this, although I choose to be openminded
and live with a willingness to change my mind, when better informed. This could happen by including the public in the debate on GMO
and all forms of tinkering with nature. Which will prove to be a clash of moral standards and therefore will never be acted upon.
In the attachment you will find a list of brands and products where GMO is involved.
Last edited by B.B.Baghor on Sun Nov 23, 2014 7:11 am; edited 1 time in total