The End of the Twins Cycle

Ashera




Posts

: 3086


Join date

: 2011-03-16


Location

: Alienne Atreides


Ashera




Posts

: 3086


Join date

: 2011-03-16


Location

: Alienne Atreides


Ashera




Posts

: 3086


Join date

: 2011-03-16


Location

: Alienne Atreides


Ashera




Posts

: 3086


Join date

: 2011-03-16


Location

: Alienne Atreides


Ashera




Posts

: 3086


Join date

: 2011-03-16


Location

: Alienne Atreides


Ashera




Posts

: 3086


Join date

: 2011-03-16


Location

: Alienne Atreides

Sekhmet is turning against mankind
(as long as Fates was half way clear he had an idea)
Priest-Kings and Kurii brands:
"Incidentally, there are many brands on Gor. Two that almost never occur on Gor, by the way, are those of the moons and collar, and of the chain and claw. The first of these commonly occurs in certain of the Gorean enclaves on Earth, which serve as headquarters for agents of the Priest-Kings; the second tends to occur in the lairs of Kurii agents on Earth; the first brand consists of a locked collar and, ascending diagonally above it, extending to the right, three quarter moons; this brand indicates the girl is subject to Gorean discipline; the chain-and-claw brand signifies, of course, slavery and subjection with the compass of the Kur yoke."
Explorers of Gor, p. 12

A high, locking, leather collar which is used to identify Kur slaves
Marauders of Gor p. 322f

Ashera




Posts

: 3086


Join date

: 2011-03-16


Location

: Alienne Atreides


Ashera




Posts

: 3086


Join date

: 2011-03-16


Location

: Alienne Atreides


Ashera




Posts

: 3086


Join date

: 2011-03-16


Location

: Alienne Atreides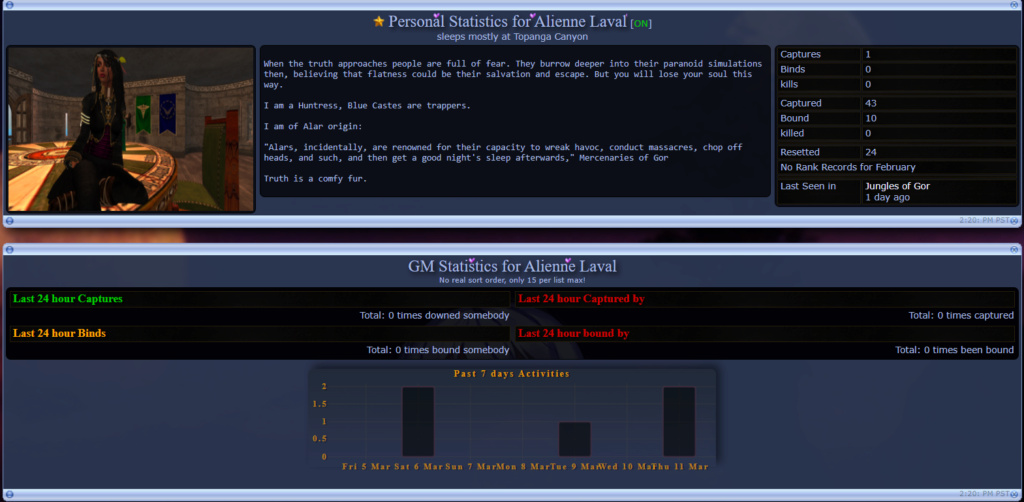 The war is starting...
No one has an idea from where the Cherusci came or who they were, and the Marsi (Jewish?) were totally exterminated, one only can follow family traces to certain toponyms. Chatti lived in todays North-Hesse. These three tribes were the core.

The hope factually was Caesar and S.P.Q.R. Why he was murdered? Were not Celts involved? Who was interested in Octavian as ruler and his crude ideas of godsonship? Louis XIV?

France Vichy was totally different, with a strong Egyptian and even African impact, and migration along Rhone and Rhine with cultivation of wine and hops - up to North-West-Germany and settlement between Rhina and Elbia - Saxonia.

Fixated between Celts and Germanic tribes like vice jaws; the Poles played no role then.

The only way out was permanent war or the risky migration (the only way was small strip of land along the coast line... grouse shooting...) to Britannia and beyond...
(most of the Freistatt attendants had somehow east connections or family roots, also Poles, and traces to India... it is very strange how the old fronts establish again... including their racism...)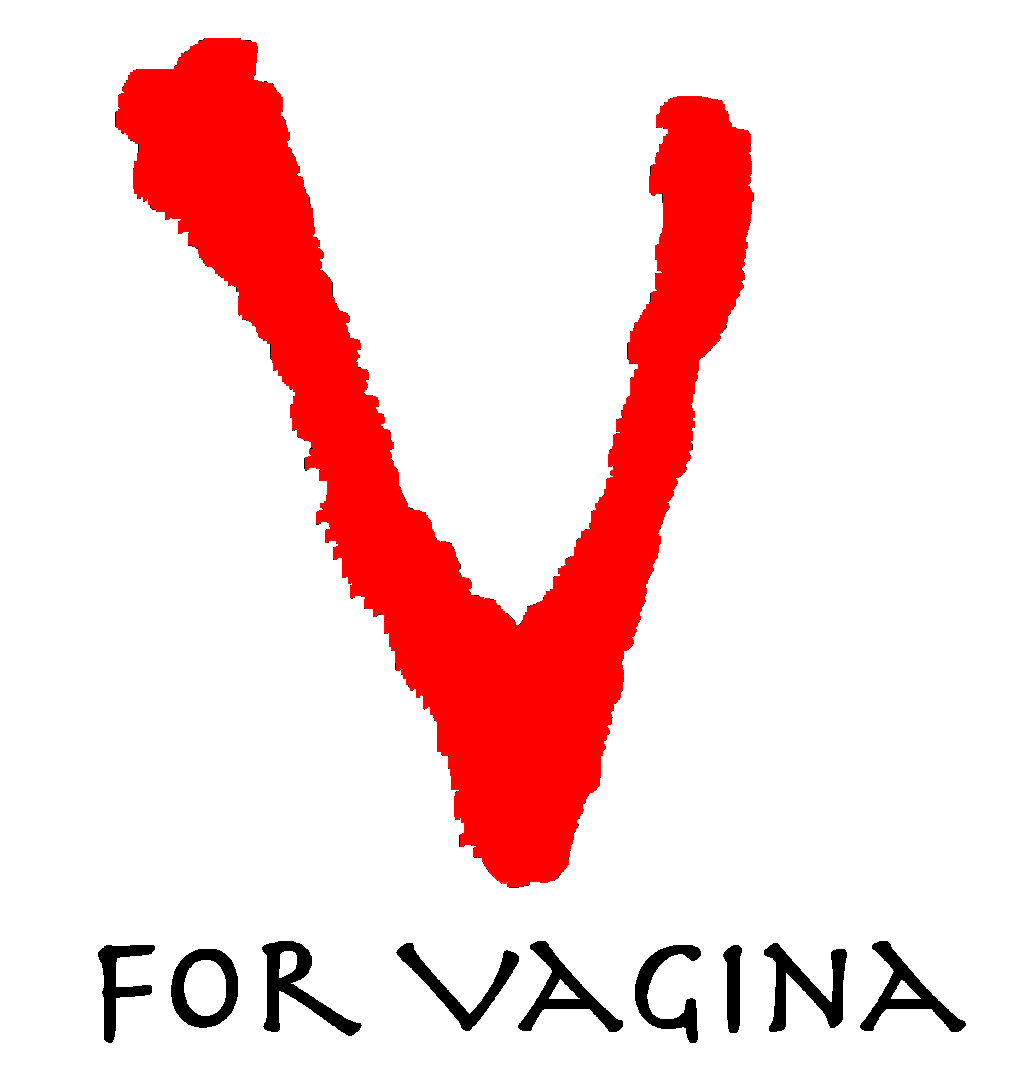 (Mosche fand mich doch zu geil...)

Ashera




Posts

: 3086


Join date

: 2011-03-16


Location

: Alienne Atreides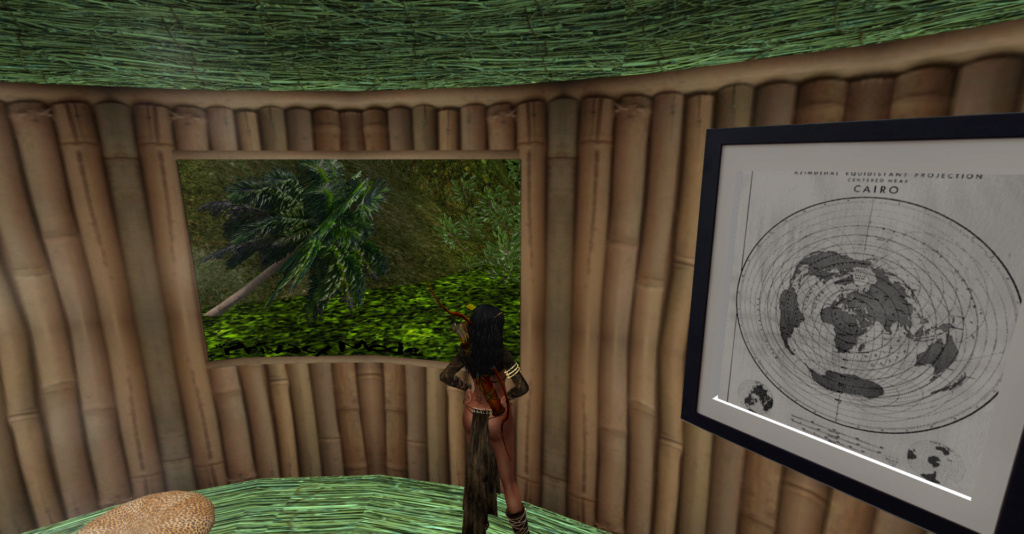 How angry they went when I explained the idea of the "consciousness field" to the Freistatt inmates and illustrated it with a huge painting, consisting of two parts. They got what I meant... the dogmatic attendants in the name of the LORD never...

Dr. Funzel and his Celtic mind almost exploded into thin air...

The work of the Kestra'chern Recovery Assistent Apprentice of Silver was massively boycotted and finally she was taken away by police and arrested...
My paintings are in Syke, not at Skye...
Last edited by Ashera on Sat Mar 13, 2021 4:49 am; edited 1 time in total

Ashera




Posts

: 3086


Join date

: 2011-03-16


Location

: Alienne Atreides

The Battle of Alessia
https://en.wikipedia.org/wiki/Battle_of_Alesia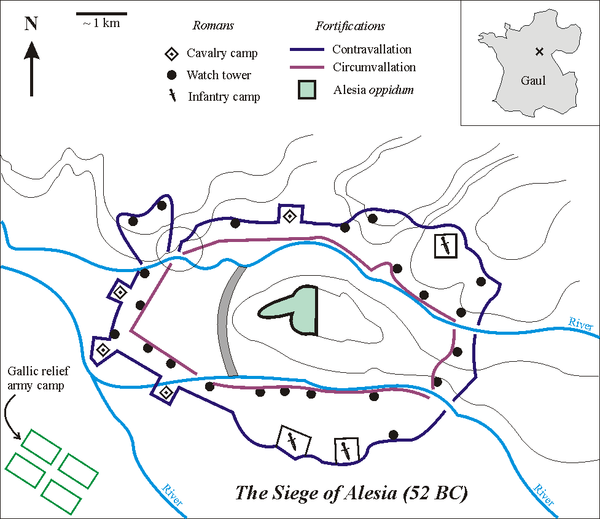 The mysogynic Celts and their druid high priests used women and children as human shield, and later blamed Caesar for slaughtering innocent people...
(the Crimson Cove St. Patrick Day incident...)
(I am about anthropology and psychiatry, psychologists should keep their fingers off...)

Ashera




Posts

: 3086


Join date

: 2011-03-16


Location

: Alienne Atreides

Robert Anton Wilson: We finished the book in 1971. On 23 July 1973 the Sirius thing began. Then I found 23 July was the day the Egyptian priests started all their rituals to Sirius, which continued until 8 September. These days were known as the days of the Dog Star, Sirius. I started getting these Sirius flashes before I knew about that. It was all so Jungian and weird that I began to think it was more than synchronicity, and that there was real communication going on and that I had tuned into it - into an interstellar ESP channel. As a result of the mental transformations I went through, I started developing pre-cognition and a heavy level of ESP. I found myself projecting to other parts of the country. All these things confirmed that it wasn't just my imagination. I had objective evidence that I was seeing the future. I began to think through my experiments with certain kinds of kabbalistic magic. I had hooked into some real occult tradition that's been going on since Ancient Egypt, that involved contact with extraterrestrials.

On 23 July 1973 the Sirius thing began

I abandoned that model around October 1974 when I developed a series of better models for the experience, in which I decided that I was turning on to higher circuits of my own nervous system. Unable to accept I was doing it all myself, I had to project like shamans usually do. I began to see that what Don Juan calls his allies - the Holy Guardian Angel of the kabbalah, my extraterrestrials - were symbols of the right lobe of my brain. I saw it that way until 23 July 1976, at which point I decided to do another experiment to see if I could get back in touch with Sirius. I re-entered the belief system, as John Lilly would say, that the extraterrestrial thing was real and working within that system. I did rituals to contact Sirius again and get objective evidence that it was really happening. Then, the next week, Timemagazine had a full page review of The Sirius Mystery by Robert Temple. I immediately went out and bought it and found that he's got tons of evidence that some kind of contact did happen around [the time of] ancient Egypt. He thinks they came here in a space ship. I think it's more likely that techniques of interstellar ESP were worked out. As we say in Illuminatus, if you open your own eye fully you can see with every eye in the Universe. But I repeat that this is only one model of the experience. I agree with John Lilly and Aleister Crowley that you shouldn't be satisfied with any one model. What's going on is beyond our present concepts and, whatever model you use, you should regard it as tentative and temporary.

The whole explosion that was going on in '73 involved a lot of weird synchronicities. Geller was working with these physicists I know who had their minds thoroughly blown. Mysterious hawks kept manifesting round Geller - the hawk Horus. None of these people were aware of Crowley's prophecies about the hawk-headed god who would manifest in the 1980s. One guy in Texas claimed he was teleported thirty miles in his car - car and all - by Geller. A hawk appeared circling around the car right after that. A physicist I know called Saul Paul Sirac took LSD and went to Geller's apartment and said: 'Can I see the extraterrestrials while I'm on LSD?' Geller said: 'Look into my eyes.' He looked into his eyes and Geller's head turned into the head of a hawk. And he didn't know about the guy in Texas, and he didn't know that Puharich had been followed around Israel by a hawk when he first visited Geller!

https://sites.google.com/site/onlymaybe/illuminatus-trilogy/theatre-version

How long was I truly in Scotland when I assume that the Ashera stuff on that river island happened around Easter (the faked hare meat loaf?) but met my parents sister first again after the summer holidays... At Whitewater Creek, the Weser-Aller-Confluence, I had the first tummy cramps while having chicken salad...

I did not phone call with Uri Geller before 2002 (two times), and this was shortly after the "Michael Jackson Hotel Adlon Incident" that we also discussed. I knew Geller from the Starfleet Academy context, that he mainly served as archivary (he had huge PCs and expensive printers).
(Geller because he hates it be called Yuri... the anglophones...)

I did not really get through and Cassandra started to behave ambivalent in 2005, mainly because of false diagnoses and therapeutical brainwashing... in 2007 she started to turn against me. That I started psychoanalysis in 2006 stabilized the things some months, and in 2007 I informed the state from my own plot of land... As possible identity proof served a handwritten sheet of paper...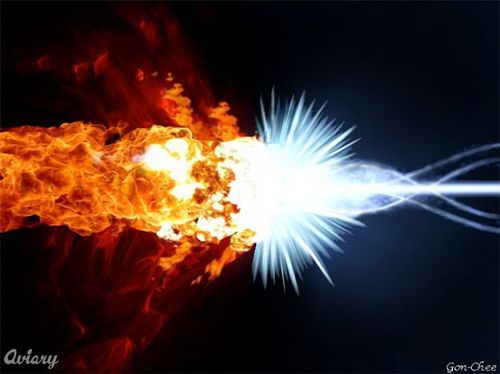 Ashera




Posts

: 3086


Join date

: 2011-03-16


Location

: Alienne Atreides

The third encounter is with the thunderbirds. Hare, too, it will be remem-
bered has such an encounter. The difference between his exploit and that of the
Twins is well worth pointing out. Hare is, at first, seized by a thunderbird as
prospective food for its young. When Hare kills the thunderbird fledgeling it is
for a precise purpose, to obtain feathers for his arrow. He is thus desirous of
adding to his own powers by utilizing the power of the thunderbirds. The Twins
kill the thunderbirds for no purpose that can superficially, at least, be deter-
mined. They themselves are manifestly not aware of any purpose nor do they
utilize the thunderbirds in any way. They simply destroy and consume them.

- Paul Radin

The war-bundle received from the thunderbirds was kept on earth by the
people and that is how we now have a thunderbird war-bundle. It was always
used in war and it is still used for that purpose to the present day.



Then he and his brother went to a high hill situated in the east and there
they are now living. Indeed even today they must be still living there.

(the end of the Winnebago Twins Cycle)