Orthodoxymoron Strikes Again From an Undisclosed Location...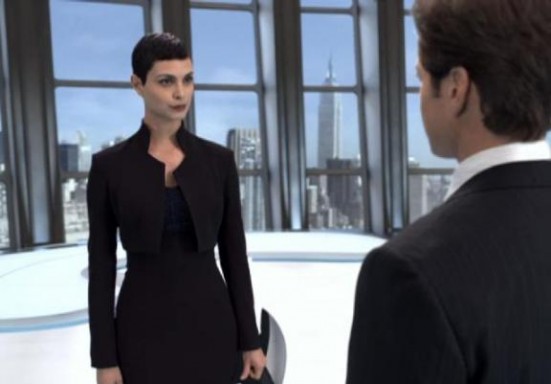 Don't Be Frightened. I Mean No Harm. I still know I don't know. We could all be in the Petri-Dish of a Mad Alien Scientist in M666 or the Galaxy of Ida!! I plan to read Deuteronomy, Job to Daniel, Luke, and Acts to Jude straight-through, over and over, in the KJV and NIV, side-by-side with reading the 'A' Section of The Wall Street Journal while listening to Baroque Sacred Classical Music (Neo Fiddling While Rome Burns). I suspect that the Witches, Jesuits, and Agencies run the world (and possibly the solar system) as an Unholy Trinity (under HAL 9000). Is Man Playing God and/or God Playing Man and/or HAL Playing God and/or Man?? I haven't read the fine-print regarding Ancient Star-Wars and Solar-Systems. Disclosure might be Disastrous. I suspect that the Information-War will worsen exponentially with a Slow-Burn End of the World potentially occurring between 2020 and 2060. What Would Isaac Newton Write?? What Would Douglas Vogt Say?? What Would Lucio Bernardo Silvestre Write?? What Would Orthodoxymoron Post?? My threads are designed to make all of us think in unconventional ways to potentially uncover deception and destruction along with solutions and resolutions.

What if the New Testament (as we know it) and an Old Testament Commentary (as we don't know it) were mostly conceptualized and written in the First Century BC?? What if Cleopatra and Ovid had a lot to do with this hypothetical occurrence?? What if the New Testament "writers" were "front-men"?? I agonize over the Quest of the Historical Jesus in Acts to Revelation. Where is the Historical Jesus of the Four Gospels in the remaining Twenty-Three Books of the New Testament?? Reading the Whole-Bible straight-through, over and over, might NOT support Judaism and Christianity as we know them to be. Reading the Bible Might Scare the Hell Out of You!! How about the Quest of the Torah in Joshua to Malachi?? Where are the contents of the Five Torah Books in the remaining Thirty-Four Old Testament Books?? I'm honestly neutral about this sort of thing. I am NOT a Scholar!! I'm a Completely Ignorant Fool with More Questions Than Answers!! Put Down Those Stones!! We Haven't Started Yet!! Here is a website you might find interesting.

https://reasonsforjesus.com/a-list-of-extra-biblical-sources-for-the-historical-jesus/

I am more boring and stupid in real-life than you can imagine, and I tend to say and do the wrong things, angering friends and foes alike. I Am Everyone's Friend and No-One's Friend. I might've spoken with the beautiful telepath, Lyta Alexander, from Babylon 5, but I'm not sure. If I don't recognize some of you, don't take it personally. I'm fading fast, and I'm trying to withdraw from my conceptualizing and modeling. Also, the novelty has worn-off. Actually, it wore-off when I was a teenager or young-adult. I'm mostly a vacant and lost truth-seeker and problem-solver, so I'm stupid and boring. I also have a puritanical guilt-complex which gets in the way of good-times. My mental, physical, and spiritual problems are worsening, so don't expect too-much. I seem to do best within my strange threads, but I'm pretty much done with that. I've considered doing some rock 'n roll with songs I conceptualized a very long time ago, but I'm pretty much done with everything. I hate my life. On the other hand, if I recently encountered Britney, it might be cool working with some music industry wizards to develop a couple of those latent hits for her to sing. She's worldly, yet still retains a searching glow which is hard to describe. Someone called my number from an exclusive Bay Area neighborhood, but they didn't leave a message, and I didn't call back. It makes me wonder. It really makes me wonder.
Carol wrote:

Antarctica is Under Lockdown
as
Secret Space Program Unveiling Begins
by
Benjamin Fulford
Weekly Report
December 17, 2019

An unusual flurry of events and press announcements makes it clear the U.S. government is unveiling its secret space program, multiple sources agree.  We are also hearing of a Chinese secret space program, a Nazi secret space program, and a Russian secret space program.  All of these revelations are being accompanied by unusual movements of gold and other financial anomalies.  The recent trade agreement between the U.S. and China is also linked to these secret space programs, Chinese and Pentagon sources agree.  These are all signs that some sort of mind-boggling planetary event may be coming.

Typically this writer does not tread lightly into the UFO world and believes extra-ordinary claims require extraordinary proof.  However, such proof is now undeniable.

The biggest evidence is a series of public announcements by multiple government officials, including U.S. President Donald Trump.  The official launching of a U.S. Space Force by Trump is just the start of a gradual process of disclosure, Pentagon officials say.

https://www.defensenews.com/congress/2019/12/10/defense-policy-deal-creates-space-force-sidesteps-border-wall-controversy/

The media is now being filled with stories about UFOs and secret U.S. military technology as part of this process.  As we have previously reported, the U.S. Navy has released patents for anti-gravity flying saucers and compact nuclear fusion.  Now we have a recently retired air force general talking about already existing technology that can take us "from one part of the planet to any other part within an hour."

https://www.thedrive.com/the-war-zone/31445/recently-retired-usaf-general-makes-eyebrow-raising-claims-about-advanced-space-technology

https://www.dailystar.co.uk/news/weird-news/navy-covered-up-new-technology-21066844

Rep. Mike Rogers, R-Ala. and Air Force Secretary Barbara Barrett both called publicly this month for the declassification of "a large amount of information about America's military space programs."

https://www.defensenews.com/smr/reagan-defense-forum/2019/12/08/barrett-rogers-plan-to-declassify-black-space-programs/

The $21 trillion missing from the U.S. government budget since 1998, as documented by Catherine Austin Fitts and others, was spent on the secret space program, Pentagon officials confirm.  Much of this technology is now being released to the general public, they say.

https://missingmoney.solari.com/dod-and-hud-missing-money-supporting-documentation/

We are also getting far more UFO sightings around the world that are being recording on high-quality video.  If you get into the habit of looking at the sky as I have, it won't be long before you can see for yourself with your own naked eyes.

https://nypost.com/2019/12/14/2019-was-banner-year-for-credible-ufo-sightings/

https://sputniknews.com/science/201912141077575518-nasa-astronaut-shockingly-hints-at-aliens-in-tweet-about-life-forms/

Now that the Antarctic summer has begun, we are again getting multiple reports of strange goings-on there, too.  On December 10th, a Chilean military plane carrying 38 people vanished in good weather on its way to Antarctica.

https://www.bbc.com/news/world-latin-america-50723907?fbclid=IwAR2LrWVvPxHJ-P0B5_6RjNeb8tFXixUnYi9xdTegoWs1liAaDLrw1fu8Lh0

A senior CIA officer, and relative of Admiral Richard Byrd of Antarctic exploration fame, told us:

The Chilean military were ordered by their controllers not to go near Antarctica.  They thought they were smarter and knew more than their masters.  The C-130 has been removed.  It wasn't who was on the plane, it was what they were carrying that resulted in "the disappearance."  At this stage, there are no entries and exits taking place on Antarctica.  The Southernmost continent is on lockdown until further notice (not due to this incident).

A member of the "Cobra resistance" who has recently returned from Antarctica provided us with the photograph below.

Fleet of Cloud Ships in UKAntarctica Cloud Ship

They claim it is a photograph of a cloud ship or a large alien vessel using cloud-type camouflage.  However, what interests us more is the faint picture of what looks like large buildings on the distant coastline.  Whatever is going on there, it is clearly more than just a few scientists studying penguins.

Many Russian and American scientists have been killed in Antarctica, says a senior P2 Freemason source, citing Russian FSB and CIA reports. I know for sure there are ancient alien bases, he adds.  This is why Antarctica is closed off, he says.

This is the person who told us in advance that the P2 were going to fire Pope Benedict XVI.  He was also found once by the CIA near the BIS with a gun and a sophisticated lock-picking device.

This source also says the earthquake recorded last week at Mindanao in the Philippines was caused by an attack on a hostile underground military base.

https://www.independent.co.uk/news/world/asia/philippines-earthquake-today-tsunami-damage-latest-magnitude-usgs-deaths-a9247381.html?utm_source=reddit.com

Now, to segue back to the here/now geopolitics that this newsletter usually focuses on, let us see how the secret space program ties into the recent U.S./China partial trade deal.  Asian secret society leaders have long told us they have wanted the U.S. to reveal its secret space program to them.  This was agreed to at the recent U.S./China trade talks, they say.  That's why the details of the agreement have not yet been made public, they add.  What has been made public indicates that China has offered to buy an extra $200 billion worth of goods from the U.S. every year.  Economists have been scratching their heads over this, because the official U.S. economy does not have the capacity to export that much. However, if secret space technology is included in the picture, then everything makes sense.

The U.S. is also now going to wind down its germ warfare against Chinese agriculture as a part of the deal, CIA sources say.  The story at the link below, trying to blame Chinese gangsters for drones caught dropping swine fever into pig farms, is almost certainly a CIA attempt to divert the blame for these attacks.

https://www.zerohedge.com/political/chinese-gangs-infect-pigs-swine-fever-criminal-meat-scheme

The other thing that has been going on this week is the continued strange movements in the financial markets.  A CIA source in Southeast Asia tells us Indonesia has suddenly announced a $40 billion infrastructure project that he says is a payoff to the government for giving the Rothschilds access to some of their gold.  Goldman Sachs provides partial confirmation of this by reporting that 1,200 tons or $57 billion of unexplained gold flows have been spotted recently.

Also, according to Zero Hedge, a Fed economist, Ruth Judson, wrote in 2017 that about 60% of all U.S. currency, and about 75% of $100 bills, had left the country by the end of 2016, for a total of about $900 billion in U.S. dollars kept overseas.  That number is now over $1 trillion, as the world's rich hoard cash in a fight against negative interest rates, CIA sources say.

https://www.zerohedge.com/markets/hundreds-billions-gold-and-cash-are-quietly-disappearing

This all ties into a growing market consensus that it will be impossible to keep the current U.S. stock market bubble going on much longer.  When mainstream publications like The Wall Street Journal start saying corporations are cooking their books to make profits look bigger than they are, you know the end is near.

https://www.wsj.com/articles/huge-disparity-in-corporate-profits-hints-at-something-amiss-11576328400

The FRB's announcement they were going to pump $500 billion into financial markets in the coming days is another sign it is not business as usual in the financial markets.  P2 Freemason sources say the money is being pumped into the repo market in response to a proxy war that is pitting the Germans, i.e. J.P. Morgan and Deutsche Bank, against the Rothschilds, i.e. Goldman Sachs and Trump.

Speaking about the FRB, we are sad to note the passing of former Fed Chief Paul Volcker.  I met him several times and he convinced me that the central bankers were only charged with trying to keep money in line with the real economy, something he excelled at.  What Volcker did not tell me was that it was his Rockefeller bosses who decided in secret how the money central bankers created was distributed.

We also note the subject of a jubilee, or debt forgiveness for the average Joe, is now part of a mainstream discussion.  This is another hint of some sort of financial event, one that could be linked to space disclosure.

https://finance.yahoo.com/news/5-000-old-plan-erase-100000406.html

Also, now that British Prime Minister Boris Johnson has won an overwhelming mandate to leave the German EU, it's time for a new deal for Europe, agree P2 Freemason and British Intelligence sources.  They say a fundamental agreement has been reached to have Europe run by a triumvirate of Germany, Russia, and the UK.

British Intelligence are also saying the constant impeachment and Russian meddling attacks against Trump were waged by a certain UK faction.  This campaign is now being wound down, they say.  This means the attacks on Russia and on Trump are going to be stopped, they add.

Our Pentagon source close to Trump had the following to report this week: Trump may have to invade Mexico not just to fight CIA drug cartels, but to keep lithium and other resources out of Chinese hands.

Also, Backlash against Boeing continues as China finally questions the safety of the 737 MAX, paving the way for a global ban of the flying coffins, while the Department of Defense blocked Boeing from the $85 billion ICBM replacement contract.

The source further noted, The 90% Christian majority is flexing its conservative muscles against accursed J with the Hallmark Channel banning lesbian ads and Brazil outrage over a Netflix portrait of a gay Jesus in the First Temptation of Christ.

On a final note, we can confirm that a meeting is being arranged, possibly for mid-January, between the British Commonwealth, the P2 Freemasons, the Pentagon, and Asian secret societies to discuss the establishment of a World Planning Agency with an annual budget of $1 trillion.  The establishment of this agency, a jubilee, disclosure of the secret space program, and a financial reset are going to be discussed at this meeting, which P2, British, and Asian sources all agree.
orthodoxymoron wrote:

Regarding Russia, Ukraine, Israel, Nazis, the US President, and Rogue-Elements, consider re-watching Sum of All Fears. I've recently been thinking in terms of Matrix-Supercomputers and Sexy-Witches in Merlin's Cave!! BTW, Swanny, do you happen to have that gal's phone-number?! I love nuts on dates at Shields!!
orthodoxymoron wrote:

Regarding my previous post involving Sum of All Fears, consider a video in the first post of the last page of my USSS thread. Several years ago, I passively encountered a man who looked and acted a lot like the guy who drove the truck delivering the cigarette machine to Baltimore. I thought I heard him say "They want someone else." I recently watched a documentary on the Jonestown massacre, and one former People's Temple member said "Jim Jones was a puppet of his Inner-Circle". 'RA' told me that some of 'His People' were members of the People's Temple. I was living approximately an hour's drive from San Francisco when the Jonestown massacre occurred. Jackie Speier was part of the delegation visiting Jonestown with Leo Ryan. I'd love to know what Jackie knows about how politics REALLY works. I've always wanted to talk to her, ever since I saw her being interviewed by Faun Kime (and/or her mother), regarding her father's legal-problems relative to Environmental-Medicine in the documentary The Tomato Effect.

https://video.fc2.com/ja/content/20091012b7Sb1VNE/

Consider what Mae Brussell said about Jim Jones and Jonestown. If you can find it, please watch the miniseries Blood Feud regarding Jimmy Hoffa and the Kennedy Brothers. Think long and hard about 1939 and 2013 regarding changings of the guard. What Would Mr. Edgars Say?? A few years ago, a Vatican Cardinal said something about the Devil (or Satan) being protected like an Endangered-Animal (or something to that effect). Why would Satan or the Devil need to be protected (unless they were a hostage and/or were oblivious regarding who they were and what they had done)?? What if the Good-Guy is the Bad-Guy and the Bad-Guy is the Good-Guy (or something to that effect)?? Consider the Dr. Who Trial of a Time-Lord. What if Witches and Supercomputers are more important than we can imagine?? What if the reprehensible is essential?? I could say a lot more, but I don't want to talk about it.





Sanicle wrote:

mudra wrote:

Sanicle wrote:

What's "that" Mudra?  Hunting?  

Yes hunting without any conscience of how life is precious.How it has its reaon to be, to exist and its role to play no matter the form it chooses to embody. If one doesn't know this than one knows nothing about death either. Blindness is the disturbing fact for this is waste of energy. Was this buck killed by someone with a conscience or blindly ?

Love from me
mudra

In relation to this I find it interesting that my kobold friends told me recently that, just as our Oversoul sends out lesser or stepped down aspects of Itself, like beams of sunshine, to experience life in the denser realities, ie us, in this and other realities. It also sends out stepped down aspects of us further into the lower densities to experience these aspects of reality/life.  That is to say that every being in the animal, vegetable and mineral kingdoms is a fragment of US.  So if we harm/kill them we are, in fact, harming/killing ourselves -- literally.  Their bodies are linked energetically to our own bodies.  We truly ARE all ONE.

I have to wonder when I look at the harm we are doing to our environment and then look at how sick mankind is becoming, mentally, emotionally and physically alongside that, even with all of the advances in medicine that have been made.

It makes sense to me.
orthodoxymoron wrote:


Don't Look at Me
I'm a Lifelong  
VEGETARIAN

Lionhawk wrote:


Astrology? What a fascinating subject. Does Linda Goodman ring a bell? She was awesome in this field in my opinion. My brother Jesus, was also fascinated with the subject. I once entertained the idea of having my chart done, but I never did. About 30 years ago, I received an astrological mailer by a company, who I can't remember, who claimed that my chart was very unique. They said that they wanted to use my chart to promote their efforts in the astrology field. The reason is because there was a twist in the chart. For lack of better words, they said that my chart indicated variables that went beyond a normal chart. They came up with the term called, "beyonder." They said I was a Beyonder. Now I've never heard of such a thing, but I can understand what they meant on one level.

I never bought into what they were selling and have been curious about it ever since. When I was just a little over two years old and had my run-in with a reptilian in my bedroom, two fish that looked like sunfish, appeared about 4 feet above me while I was lying in my bed. One following the other and then disappeared. To me, to this day, it meant two things to me. One, that Jesus was present in my room at the time to protect me, or two, that it represented my astrological sign. That being, a Pisces.

Lionhawk wrote:When I did the do on Dec. 5, 2005, I had arrived at an asteroid. When I showed up, hordes of demons started running. I was there to lope the head of Lucifer's replacement. I was standing within 6' of him, facing him. And when I was about to lope his head off, the Prime Creator told me not to unless he went on the attack. The replacement turned and ran. The radiance I was giving off, lite up the whole place. It was like watching a stampede. Dust included. Who would have thought to find demons on an asteroid in the first place? I don't remember the replacement's name and if I did, I wouldn't post it here in this thread, to anchor his evil energy here. Sorry, Mudra. The who? Anyways, the Prime Creator sparred all their lives. Go figure.
Andy, some say Jesus and Lucifer are brothers. Are you figuratively and/or literally saying Jesus is your brother?? Doesn't Revelation 22 state "I, Jesus Am Lucifer"?? I've become extremely troubled by what the Bible does with God, Satan, Lucifer, Jesus, Christ, Antichrist, Holy Spirit, et al. I've frankly been listening to a lot of atheist videos to attempt to get the whole-story. I think you know the whole-story in the firsthand, and that frightens me. You'd probably have to be near the Top of the Pyramid for thousands of years to know what you know, and that might not be a good-thing. I was born in the 'House of Leo' (paternally but not astrologically). What Would Jupiter Do?? I feel as if I'm a Shadow Jack Ryan conversing with a Shadow Spinnaker when I communicate with you (to keep the back channels open in hopes of staving off disaster). I'm extremely wary and paranoid regarding everyone and everything. I really don't wish to connect the dots on this website (in general) and my threads (in particular). I deliberately beat around the burning-bush. I deliberately miss the target. Choosing the Red-Pill would probably involve Signing on the Dotted-Line and Selling My Soul to Satan (and that would probably be a bad-idea). What Would an 'Absentee Amen with Amnesia' Say and Do??

'Once Upon a Time' my TV switched-on all by itself, and Rumplestiltskin said, "All You Have to do is Sign on the Dotted-Line." I've repeatedly spoken with the 'Snow Queen' and when she shook my hand I froze-up. What's crazy is that I am open-minded regarding a lot of crazy-stuff, but I wish to keep my distance, mostly because I think it involves 'Spiritual Quicksand'. I've recently speculated that the Witches, Jesuits, and Agencies (as an Unholy-Trinity) run the World aka Purgatory Incorporated (under HAL 9000). What Would Agent Evans Say?? What Would Maleficent Do?? I've spoken with both. Perhaps I'm far-enough down the rabbit-hole (especially if it mostly goes right up my @$$). I'm a 'V'. I'm related to 'Anna'. I went to school with the 'Borg'. 'RA' called me 'Michael'. Did I recently speak with 'RA' in an unlikely form?? I think I was a bit rude. I'm not feeling and thinking well at all. I didn't choose this poison (whatever the hell it is). What Would the Jesuits Do?? Would the PTB try to hide me and/or control me, and if that didn't work, eliminate me?? "That Completely Ignorant Fool is Costing Us Trillions and Trillions of Dollars...and Now He's Talking Too Much..."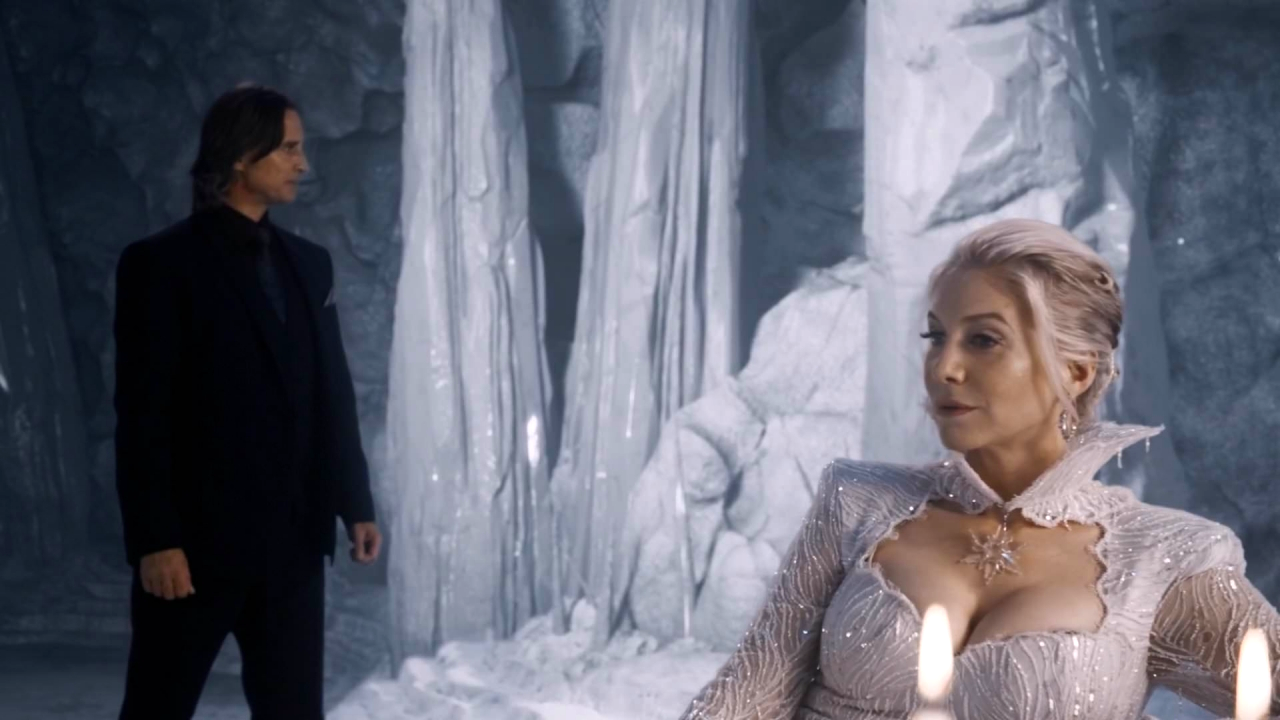 Carol wrote:

Oxy, you read too much negative BS and watch too much negative BS, hence the negative outlook. Why do you care what anyone has to say other then yourself? Why do you persist with such a negative point when there are so many alternatives as to how to experience life? Maybe it's time to change your inner self-talk and give yourself a break from the negative stuff. Tell yourself how blessed you are. Then look for the little ways you're blessed throughout the day and focus on that. If I were to focus on the negative stuff that you do it would drive me bonkers.
Carol, I mostly agree with you. This is a bit repetitious, but I'm honestly and seriously considering recommending and practicing the following Minimal-List:

1. Reading The New York Times and The Wall Street Journal (at least the 'A' sections) every day.

2. Listening to Baroque Sacred Classical Music while reading the papers.

3. Exercising in Nature every day.

Some people think the papers are Fake-News (and perhaps they are) but they probably provide a buffered and sanitized version of the Crazy-News which might prevent us from going crazy. The stuff I've created on this website (with a little help from my friends) is cool, but a few Alphabet-Agents have probably died laughing.
Lionhawk wrote:

Andy, some say Jesus and Lucifer are brothers. Are you figuratively and/or literally saying Jesus is your brother?? Doesn't Revelation 22 state "I, Jesus Am Lucifer"??

The first statement you made, in regards to Jesus and Lucifer being brothers, is figuratively, correct. It's all in the context. Which context is the correct one? That is why the Bible is so messed up. The writers of which, were instructed to change the contexts several times through history, to throw everybody off the real truth. In the context of, we are one, is the correct context. In that context, Jesus is our brother and everyone else's brother. But you won't find that in the Bible. The same spark.

Now, a more closer to home approach to answer your question, the answer would be, literally. During his incarnation here, and for me a past life, my name was James. I think it's in the Bible. I have a brief memory of it. When I was younger, having contact with spirits, I asked them what my true name was and that is what they told me. But at that time, I never made the connection or had memory recall of that past life. So I just accepted it and went on. I was just happy to find out my real name.

It was 2005, when I went on one of my spiritual excursions, leaving the planet when I saw this shuttlecraft leaving the atmosphere. I pulled up on the left side or Portside, matched my speed to the shuttlecraft and then looked toward the shuttlecraft and Jesus was looking right at me. So I turned 90° to the right and was facing him, mind you we were both flying, I then went into a kneeling position and administered him a Namaste'. Then I turned 90° to the left and went on my merry way. I actually sped faster than the shuttlecraft and left him behind. That was the first time I saw him in this lifetime.

So here I am, on some other forum, writing a post, when my email box made that sound. So I go to the mailbox and opened up the email and the next thing I knew, the computer and monitor became very highly charged. Like statically charged and I thought the computer was going to fry or explode. This happened in 2005 when I was debating on doing the do. The message only contained three words. Go for it! The message was from him.

Then December 3, 2005, came and I did the do and saw him once again that day. The funny thing was, is that he didn't take charge of what I was doing and instead asked me what he could do to assist. That was one hell of a day.

I've become extremely troubled by what the Bible does with God, Satan, Lucifer, Jesus, Christ, Antichrist, Holy Spirit, et al. I've frankly been listening to a lot of atheist videos to attempt to get the whole story.

As long as you keep looking in the Bible for the answers, you will be deceived. It's just a book and it has no power like I once thought it did because it was referred to as holy, the word of God. That's a lie right there because God didn't write the Bible, corrupt Roman Catholic scribes wrote that dirty work. And keep in mind, in truth, it involves a lot of aliens, with beards. The Prime Creator doesn't have a need for a beard. So "believe" what you want. Be lies. Just one lie will corrupt a true story.

I think you know the whole story firsthand, and that frightens me. You'd probably have to be near the top of the Pyramid for thousands of years to know what you know, and that might not be a good thing. I'm extremely wary and paranoid regarding everyone and everything.

I don't know the whole story. I only know what I know from my own spiritual life. After spending many years, seeking outside of myself, researching, with secondhand media, all I Found myself doing was wasting my time because the powers that be, would Embed this secondhand media with so many lies. So you waste your time sifting through all those lies maybe finding one speck of truth. At that rate, you'll never find the whole truth. Or your part of it. Then one day, I found myself in a situation dealing with a haunted house, and as that situation unfolded, I realized that I didn't have my library of books with me to solve the situation. It's just human nature, we all do it. By doing it I mean we sometimes don't hear or see the truth when it's right there in front of us. We got to do it the other way because our ego says so. So when Jesus was talking about going within to find the truth, is when I changed gears. I put my ego to the side and listened with my heart and then the magic happened.

It wasn't easy at first, because I was so conditioned to seek outside of myself just like everybody else. Call it what you will, social programming, etc. Oxy, I can relate to your trust issues. Been there, done that. The only folks I trust are the ones that have gone within simply because they are operating from their heart and not their ego. And what's funny about that is when you operate from the heart you can easily connect to another who also operates from the heart. When you go within, that magic I referred to is that connection. It's like a switch turned on and now you have access to what you want to know. It's that simple. You can call it a Divine filter that filters out all the bullshitt, lies, untruths, etc.

As far as being on top of the pyramid, that's an egotistical statement. I say that because it promotes separation. We are all of the same stuff. Mother Mary, Jesus, you, me, Satan, and everybody else. We just all have a different path of experiences and that's the bottom line. So if you want to live in fear, have at it. As long as you seek outside of yourself for your own truth, you will be exposed to fear, despair, trust issues, etc. as long as you keep putting energy into this type of filter, with this type of secondhand method, you will never find the real truth you seek, I promise you that. It's a no-brainer. Gotta use two things here. Common sense and critical thinking. When you do those two things, things seem to reduce down to its simplest form.


I really don't wish to connect the dots on this website (in general) and my threads (in particular). I deliberately beat around the burning bush. I deliberately miss the target. Choosing the Red-Pill would probably involve Signing on the Dotted-Line and Selling My Soul to Satan (and that would probably be a bad idea).

What Would an 'Absentee Amen with Amnesia' Say and Do?? 'Once Upon a Time' my TV switched-on all by itself, and Rumplestiltskin said, "All You Have to do is Sign on the Dotted-Line."

Well, that makes sense. It's just an alignment issue. Sounds to me like you are very much aligned with these type of characters, because your fear, paranoia, despair, attracts them so they can feed on you.

I've repeatedly spoken with the 'Snow Queen' and when she shook my hand, I froze-up.

What's crazy is that I am open-minded regarding a lot of crazy stuff, but I wish to keep my distance, mostly because I think it involves 'Spiritual Quicksand'.

I've recently speculated that the Witches, Jesuits, and Agencies (as an Unholy-Trinity) run the World aka Purgatory Incorporated (under HAL 9000).

Perhaps I'm far-enough down the rabbit-hole (especially if it mostly goes right up my @$$).

Now I just wonder why I even wrote this post. I'm on your side Oxy but all my efforts to enlighten you as to what's going on don't seem to be helping anything. You gotta find your way dude. Got to change gears because at this rate you're going, it isn't going to matter what you are doing to stay away from it because they know where you are. And they have all the time in the world, meanwhile, they will keep feeding on you. I'm starting to think you enjoy it. Even though you say differently. It's not what you're saying that I am listening to and that's a horse of a different color. I came up with an expression years ago when I was dealing with a troll. It goes something like this? Beating a dead horse on life support. That's what I feel like I'm doing. Correct me if I'm wrong. God knows I ain't perfect.

Merry Christmas OXY! Just don't wrap your negative stuff and give them out as presents.
orthodoxymoron wrote:

Thank-you Lionhawk. You must realize that most people wouldn't believe you, but I at least entertain the possibility that most of what you say is mostly true (yet still without verification and a proper context). My inner-voice is telling me to keep my distance from both the Mainstream-Stuff and the Alternative-Stuff. I recently watched several videos about cults which turned deadly, and they all involved Egos and Isolation. I'm going to let all of this go (for now). I'm going to try to be nice. It's Christmas!! 'RA' told me, "Christmas is the one day of the year we don't fight."
Lionhawk wrote:


Merry Christmas to Everyone!
You too OXY. Try and have one good day this year!  

Carol wrote:

Q: https://qanon.pub

Dec 19 20193737

Dec 19 2019 12:59:27 (EST)
https://twitter.com/ChuckGrassley/status/1207720412404240386

ChuckGrassley
?
Why is Dem house now getting cold feet abt moving ahead w impeachment trial? They want 2hijack Senate process+muck up senate/SCOTUS schedule U need some consideration abt SCOTUS since Chief Justice presides in Senate. R they worried their articles r too weak to move fwd?
Q

3736

Dec 19 2019 12:51:55 (EST)
>>7561132
Correction.
'Squall.'
On the move.
Q

>>7561162
Correction 2.
'Your.'
On the move - long night.
Q

3735

Dec 19 2019 12:50:14 (EST)
>>7561023
Also, think 'White Squal' re: Cuban M Crisis/JFK.
Do comms only go to Anons?
Bigger than you can imagine.
Expand you're thinking.
Q

>>7561132
Correction.
'Squall.'
On the move.
Q

3734

Dec 19 2019 12:44:18 (EST)
>>7557331
Backchannels are important.

Know your history and you will know why.
Q

Makes me think of this.  Sum of all fears.  There are more good people in the world than there are bad.
>>7561023
Also, think 'White Squal' re: Cuban M Crisis/JFK.
Do comms only go to Anons?
Bigger than you can imagine.
Expand you're thinking.
Q

3733

Dec 19 2019 12:37:43 (EST)
Screenshot_2019-12-19-12-34-32.png

>>7560746

#5

https://twitter.com/thehill/status/1207695342776438787?s=19
Fifth Pentagon official announces resignation in a week http://hill.cm/ZRMJgbE

It?s sad that so many Defense employees skimming from the public coffers and taking money (and gifts) from defense lobbyists.  It?s good to see the Pentagon cleaning up its act!

>>7560920
Nothing is happening.
Q

3732

Dec 19 2019 12:32:22 (EST)
ShoutOut17.png

ShoutOut18.png :arrow_down:

>>7560746
Anons love these shoutouts from Q+, Q.
They're amazing.
>>7560835
Directly after a +?
Sometimes after a long day one needs a little pick-me-up.
Q

3731

Dec 19 2019 12:27:05 (EST)
https://twitter.com/M2Madness/status/1207699372055711744
Puppet following orders.
Q

Dec 18 2019

3730

Dec 19 2019 02:16:12 (EST)
https://twitter.com/QanonMichele/status/1207557095299567616
Thank you!
Q+

3729

Dec 19 2019 01:21:22 (EST)
Backchannels are important.
Know your history and you will know why.
Q

3728

Dec 19 2019 01:04:53 (EST)
>>7557024
Thanks for standing watch with us for a little while on this emotional night. We are with you and POTUS. Please pass that on to him.

>>7557088
Friend/Patriot - hold your head up high.
POTUS was not harmed in any way today other than on paper (history books).
Sometimes you must sacrifice yourself for the greater good.
"I will gladly take all those slings and arrows for you." - POTUS
But, even that, can be undone.
The enormity of what is coming will SHOCK THE WORLD.
Pray.
Q

3727

Dec 19 2019 00:54:31 (EST)
EL-TjF3UwAArrTq.jpg

>>7556837
Mathematically impossible.
>>7556980
What about when verifying new trip re: projectDcomms?
[ie calling our shot]
Standard deviation broken?
Greatest statistical anomaly witnessed or??
Q

3726

Dec 19 2019 00:40:57 (EST)
https://video.foxnews.com/v/6116884055001#sp=show-clips
https://video.foxnews.com/v/6116883424001#sp=show-clips
Q
Morpheus wrote:

Swanny wrote:

The way I understand it is.... Jesus is just one of a number of offspring from god. All the angels are brothers.

Oxy I think you need to lighten up a bit too. Can't be good for yourself seeing so much negativity everywhere you look. Maybe you could go on a yoga retreat for a couple of weeks, and get away from the internet for a while    

I've got an Instant Pot Bloody brilliant thing

"THE WAY?"  There was a time where I understood the same thing you stated, Swanny. But what I discovered is that is what the Powers That Be, want you to accept as so. And for years, up to this day, they have promoted that "WAY," with their propaganda. It is one of the ways they have controlled us with that narrative.

That narrative is a mechanism of separation. To say, that Jesus is just one of a number of offspring from God, is correct. But in the context of the Darkside's propaganda, we the people are not the offspring of God. When in fact that is so far from the truth. The expression of Jesus being the son of God is also correct. But the question remains, aren't we all the sons and daughters of God? So what the hell is the difference here? The only difference is the narrative and what we choose to believe. Like I said, I used to believe in that narrative as well, but it's a lie.

That whole narrative was designed to disempower us. Sad to say, it worked. To me, it's funny what the Baptists religion does in regards to their firstborn. The first thing they say is that you are born a sinner. They stamp that label right on the forehead of their babies right at the get-go. Now how can a baby be a sinner? That baby is a creation from the Prime Creator in spiritual terms. Talk about back to front, in reverse, another freaking lie, and just another control mechanism. And as that baby grows in that Baptist family, he or she is programmed to believe in that narrative. Talk about disempowering.

Jesus attempted to turn that narrative around. He stated that you can do greater things than I. Which means that we have that potential. But if you believe that you are a sinner, a sub life form, you will never realize your own potential. And that's exactly what the powers that be, wanted. Part of their control.

Jesus didn't want to be followed, have a church created in his name, or worshiped. He didn't seek praise or aggrandizement. He didn't come here to save us. He came here with a message for us to save ourselves. That was his root mission.

Like I said, things are back to front and in reverse. The fact is we are all potential gods and goddesses and we have to detach ourselves from the flypaper that the dark side propagates. Otherwise, we will never realize our potential.

The "Way," has had us looking for the answers from the bottom, looking up. Instead, we should realize that we are already gods and goddesses, and should be looking from the top down. And I don't say that in any sense of being condescending. So there's a choice of where we perceive from a POV that is next to whale poop, looking up, or a POV not next to the whale poop.

It's just like Mudra said as to how we step down or step up in the density field.

All that being said, Merry Christmas!
orthodoxymoron wrote:

NOTE: Half a Year of Posts Have Been Deleted from Part 2 of the 'Deep State' Thread (Including the Following Mentioned Posts) and relocated into a secondary add-on Part 2 thread. https://mistsofavalon.forumotion.com/t9965p75-part-2-continued-america-warned-is-unprepared-for-q-trumps-cataclysmic-destruction-of-deep-state Consider Post #1069 (Originally posted December 09) on Carol's Deep State Thread (now post 78 on the new thread). Then, consider Q#3734 (December 19) within this post. The Sum of All Fears is a 2002 Movie which I referenced 10 days prior to the Q post. Is this yet another coincidence?? Was this a birthday-present?? Carefully Study the Previous Page of This Present USSS Thread.

As the President is Impeached, Consider Watching All the Dirt Videos About the Clintons, Bushes, and Obamas. I haven't been closely following the allegations, but it seems that previous administrations were MUCH Worse Than the Trump Administration. I suspect that EVERYTHING Will Be Revealed as the Excrement Contacts the Blower. I suspect that EVERYTHING is Orchestrated, and that this Impeachment was planned a very-long time ago. But second-guessing the MADNESS is probably an exercise in futility without inside information. I include all this stuff in my Religious and Political Science-Fiction as an alternative modality of dealing with This Present Darkness. Things are probably exactly the way someone powerful wants them to be. I'd prefer HEAVEN, but this civilization seems to prefer PURGATORY, which could plummet into a Hot-War Hell on Earth. Choose Your Madness Wisely. What Would Q Do??
Carol wrote:

Q is holding 4 aces as they are going after the Clintons, Bushes and Obama handlers.
orthodoxymoron wrote:What Would JFK Say?? What Would Miles Mathis Say?? What if the Deep-State President-Handlers are Reflections of the Will of the People or Providers of What the People Require on an Abstract Level?? What if HAL 9000 Runs the World via Direct-Democracy Abstract-Algorithms?? BTW, did I recently see yet another version of 'RA'?? I almost asked 'HIM' but I bit my tongue. Is Jackie 'RA' (in a variety of forms)?? What if I've spoken with Jackie, John, and Robert, et al?? 'RA' asked me if I knew who ordered the JFK hit?! I wonder what George Lucas and/or Steven Spielberg would do with The Mists of Avalon??  
orthodoxymoron wrote:

Carol wrote:

Oxy..
you really should take up oil painting or water color as a hobby
and lay off the negative news.

Carol, I posted an interesting documentary covering Clinton Era BS, which helps make your case. This thread is much more negative than my negative stuff. I'm not criticizing the negativity, just the hypocrisy. I thought that facing reality and dealing with problems without compensation or appreciation was somehow noble and righteous, but perhaps I was wrong. I stopped going to church because of the negativity, arguing, historical and prophetic murder and mayhem in God's name. I attended the Crystal Cathedral for four years, reading and listening to Robert Harold Schuller and Norman Vincent Peale, but I found a different negativity at its core. Apparently the Truth Will NOT Set Us Free. Apparently We Need to be Positive and Content with Our Servitude. I thought my dark-humor was somehow redemptive and/or salvific, but perhaps I was deluded and/or deceived. The Devil Supposedly Deceives the Whole World, which would include everyone (good, bad, pretty, and ugly). I thought I was being progressive and open-minded by dealing with select Christian Concepts in an Alternative Environment, which was supposed to vindicate both in a strange and abstract sense, but I seem to have cast my pearls before the swine on both sides of the isle. The Christians don't like me, and the New Agers don't like me. 'RA' told me "The Jesuits Don't Like You" and "They Like You On Phobos". I couldn't make this stuff up. I'm too honest and stupid. I thought ignorance was bliss, but life seems to be hard, especially when one is a completely ignorant fool with a god-complex. Sorry, but I just woke-up on the wrong side of the bed, and I'm making the coffee. I hate my life.
orthodoxymoron wrote:

Swanny wrote:

Oxy,
If you really do hate your life then change it. Sell everything, jump on a plane,
and go traveling around the world for 6 months, a year or forever.
You have nothing to lose and everything to gain.

Swanny, that sounds like fun, but after I ran out of money I'd REALLY Hate My Life!! I think I'll just re-watch 'No End in Sight', a superb documentary on the Iraq War. It's important to give the Clintons and Bushes equal time. Actually, I'm going to also re-watch 'The Clinton Chronicles' and 'The Obama Deception'. I have no idea how much of this stuff is true, but it should be carefully considered, especially by those who are in a position to verify or nullify the accusations. Again, I just include this sort of thing in my Religious and Political Science-Fiction to make it more modern and interesting, which implies a certain amount of artistic-license and social-irresponsibility. Cheers!!




orthodoxymoron wrote:

Swanny wrote:

How do you know you'd run out?
Maybe the universe would provide for you.
Maybe you'd meet a rich lady and fall in love.
 
Actually I have no idea if you are male or female.

I just presumed that you're male.


Swanny, it's probably too late for that. I have too many physical, mental, and spiritual problems, including being old, ugly, stupid, and crazy. If the universe is a business, it's probably a Non-Profit Organization with an Eccentric Philanthropist CEO who delegates local responsibilities to provide plausible deniability. I'm male in this incarnation, but who knows about the others?? Perhaps the WMD's will detonate simultaneously, propelling all of us into the hermaphrodite alien physicality we might've originated from. Then we could go screw ourselves!! I might hide and retire in one of those eight-wheeled monsters (pictured below). I'm paranoid, but they might really be out to get me. Geronimo.




orthodoxymoron wrote:

Consider this Leo Zagami video (from 2009??). He spoke of December 21, 2012 along with a tribulation between 2012 and 2019. It's December 21, 2019, so perhaps a Reality-Check is in order. Leo spoke of a 'Matrixisma' religion. What if this refers to Humanity being Supercomputer-Connected without Christ or the Church 'Mediating'?? The original video didn't include the American statement and salute at the end. I found it chilling. I consider myself 'Christian' but my 'Faith' has been badly-battered, and the Reality of Earth, Humanity, the Solar System, and the Universe is Causing Disorientation and Disillusionment. I recently spoke with someone who hinted-at a lot of 'People' Not Being 'People' Anymore (and I couldn't disagree). I've claimed that someone and/or something is trying to change me in a bad way (but I'm probably too stubborn and stupid to be a sharp tool of the Dark-Side). I'll probably continue my Silly-Quest offline for the rest of my life (which might end at any minute) just because I can (for now). Anyway, I'd appreciate a detailed analysis of Leo Zagami's rant. I continue to recommend analyzing everyone and everything from five to ten years ago (to allow things to settle, and for information to accumulate, along with other diverse reasons). Current Events are often deceptive and emotionally-charged. For instance, now might be an excellent time to analyze the Obama Administration. But really, I can't take much more of this. I'm as mad as hell!! I've had enough!! And I'm NOT going to take this anymore!! Merry Christmas!! Or should I say "Merry Sacrifice of Christ"?? Isn't that what "Celebrating Christmas" means??
orthodoxymoron wrote:

There's Something Fishy About This UFO Video...

Unidentified Fishy Object??

Swanny wrote:

That last video looks like a video of an aquarium

Alien puffer fish at 3 o'clock
Swanny wrote:

I don't have one but it might be useful to someone here:

Consumer Reports reported that all major brand smart TVs use a technology called automatic content recognition (ACR) to keep track of what you are watching. ACR enables the TVs to send data to third parties on everything you watch, be it a Netflix movie, a YouTube video, an over-the-air TV broadcast, or DVD from your private collection.
orthodoxymoron wrote:

When You Watch TV the TV is Watching You.
Swanny wrote:

The Drought and accompanying firestorm currently gripping Australia has been brought about, and is being managed, very deliberately. And the treasonous criminal racketeers masquerading as the Australian Government are using the drought they have purposely manufactured to push Agenda 21 onto the people of Australia.
Swanny wrote:
orthodoxymoron wrote:

I've been considering the grim possibility of a Slow-Burn End of the World and/or Humanity Between 2020 and 2060 which somewhat fits-in with my other modeling and speculation. I need to stop. They have ways to make me stop. Many Ways. Perhaps they have ways to make all of us stop. The Horror.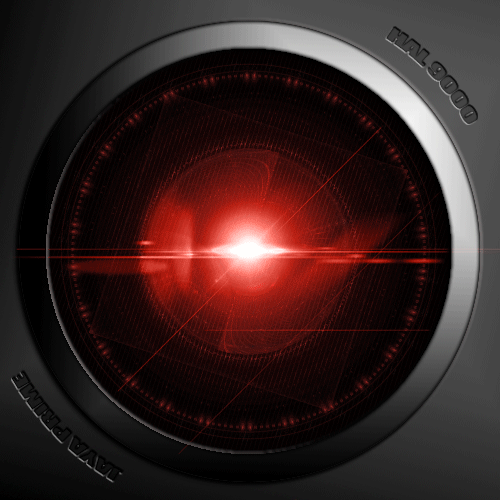 I'm tempted to keep posting, but instead I'm calling for a detailed study of 'The United States of the Solar System, A.D. 2133' (Books One to Nine). For the Lone-Cubicle Alphabet-Agents, please attempt to take ALL Nine USSS Threads as a Whole. Hopefully somebody has been tasked to do this sort of thing in Rome, Langley, Moscow, London, Beijing, Jerusalem, and Copernicus Crater. Without a proper response, I doubt I'll continue. The Ball is in Your Court.

Notice that I've posted my random tripe on this little website (with very few regular posters) mostly because it is so experimental and exploratory. I have no staff or budget. I have no 'Deep-Throat' sources who feed me information to propagate on the internet. I haven't written a book (so far) and if I ever do, it will probably be watered-down and purposely-obscure. I'm calling my threads 'Religious and Political Science-Fiction' which probably doesn't adequately describe this exercise in futility. The PTB should NOT be concerned about me as an internet-poster, but perhaps they should be concerned about those who are in a position to take this 'diamond in the rough' to the next level of refinement and marketing. The more I think about this madness, the less I wish to make a big-deal about it. No-One Would Understand (which might be a blessing in disguise). I'm personally a mess, and the implications and ramifications of the principles and concepts in my 'United States of the Solar System' threads (rightly-understood) might be utterly devastating to Earth and Humanity (but perhaps I'm exaggerating just a bit). Orthodoxymoron Might be an Existential-Threat!! What Would Elon Musk Say??

I recently spoke with someone who reminded me of the 'Oracle'. I asked her a random question, and the detailed and articulate response stunned me. This individual (whoever they really were) was way above my pay-grade. I spoke with another Individual of Interest, and I might've unintentionally been a bit flippant. I have a propensity toward getting it wrong. I have no idea what my place is. I started out joking about living in a 600 square-foot office-apartment with a supercomputer, but the more I thought about it, the more appropriate that seemed. You know, just being a researcher and reflector (with a topless-assistant) who constructs strange threads dealing with the unthinkable, unmentionable, and unknowable. I'm NOT a show-horse, work-horse, or war-horse, but given enough time and space, I can conceptualize some elegant solutions. I do NOT wish to be the star of a circus 'freak-show'. 'Hurting' might be disguised as 'Helping'.

Closely consider the Bart Ehrman audio-book in the next post. It made smoke emerge from my ears, nose, mouth, and (never-mind)!! Decades ago, an SDA dentist spoke of church leaders not knowing what to do about the problems. Malachi Martin spoke of Vatican officials not knowing what to do about the problems. George Green spoke of being in a room with world leaders who were snorting cocaine and even making an inappropriate sexual comment about his teenage daughter. A Pope was seemingly deposed in 2013. A U.S. President is being impeached for seemingly MUCH Less than his predecessors got away with. I'm shunned online and in real-life for being open and honest. I continue to believe that I've been deliberately messed-with in a MOST Sinister Manner. Think long and hard about the 1983-85 and 2009-11 'V' series. Consider 'Chad Decker' on 'Prime Focus'. What Would the Prime Creator Say and Do?? What if Chad was Amen with Amnesia?? How many people have suggested THAT?! What Would Anna, Marcus, and Erica Say??

What if I'm an Ancient Alien @$$hole with Amnesia?! What if that was justified under potentially harsh circumstances?! What if I helped create a Universal Supercomputer AI Matrix in Antiquity, and then made myself subject to it (to prevent corruption, and to provide plausible deniability)?! What if I'm an Ancient David Bowman and/or Peter Venkman?! I suspect I'm being closely watched, and given plenty of rope to hang myself, after which the Final-Conflict might commence. What if All History has Been Smoke and Mirrors?? What if the Whole World has Been Deceived for Thousands of Years?? What if the Old BS will be replaced with New BS?? What if the World Won't End?? What if Humanity (As We Know It) Will End?? Has Humanity Been Divided and Conquered for Thousands of Years (for Better or Worse)?? Race v Race?? Religion v Religion?? Believer v Unbeliever?? Male v Female?? Rich v Poor?? Country v Country?? Does This Solar System Contain a Civil War in Perpetuity?? 'RA' asked me, "Do You Think Earth Might Be HELL??" I Responded with Stunned Silence, but I Now Suspect That Earth is PURGATORY INCORPORATED (Containing Aspects of HEAVEN and HELL with PURGATORY Dominating). This Thing Might Be Worse Than We Can Imagine. All Possibilities Should Be Considered While We Still Have a Chance. Do We Still Have a Chance?? Consider Freedom and Responsibility in Theodicy and Eschatology. What if the Existing Macro-System is Essential?? What if the Existing Micro-System is Reprehensible?? Now I Leave You to Your Own Devices. I Am of Peace. Always.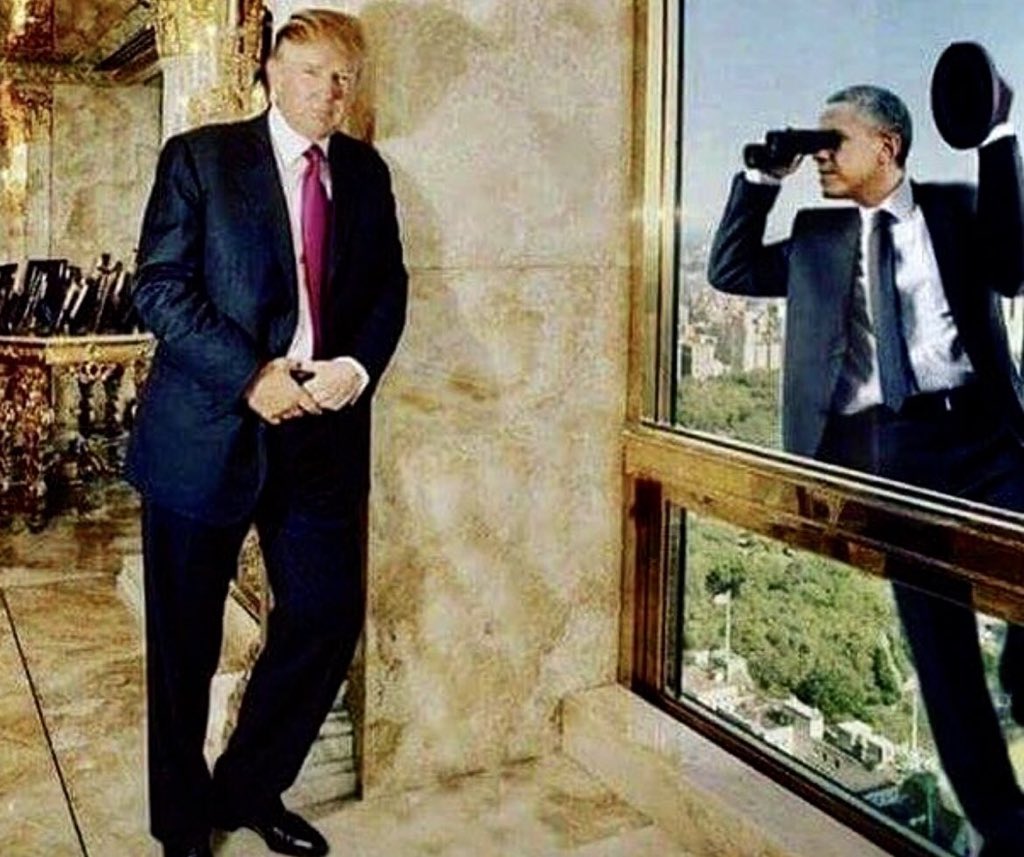 Nothing to See Here...Keep Moving...
"What Are We Going to Do About Orthodoxymoron??"
Now I Go Incognito (Again)...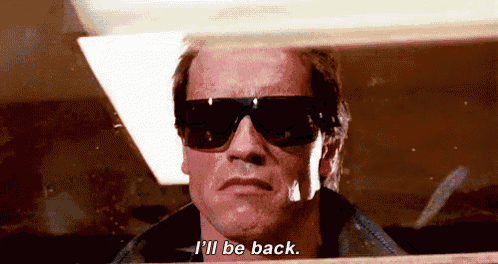 Last edited by orthodoxymoron on Sun Feb 02, 2020 3:09 am; edited 98 times in total