"AI IS A RADIO FOR TALKING TO GOD!!"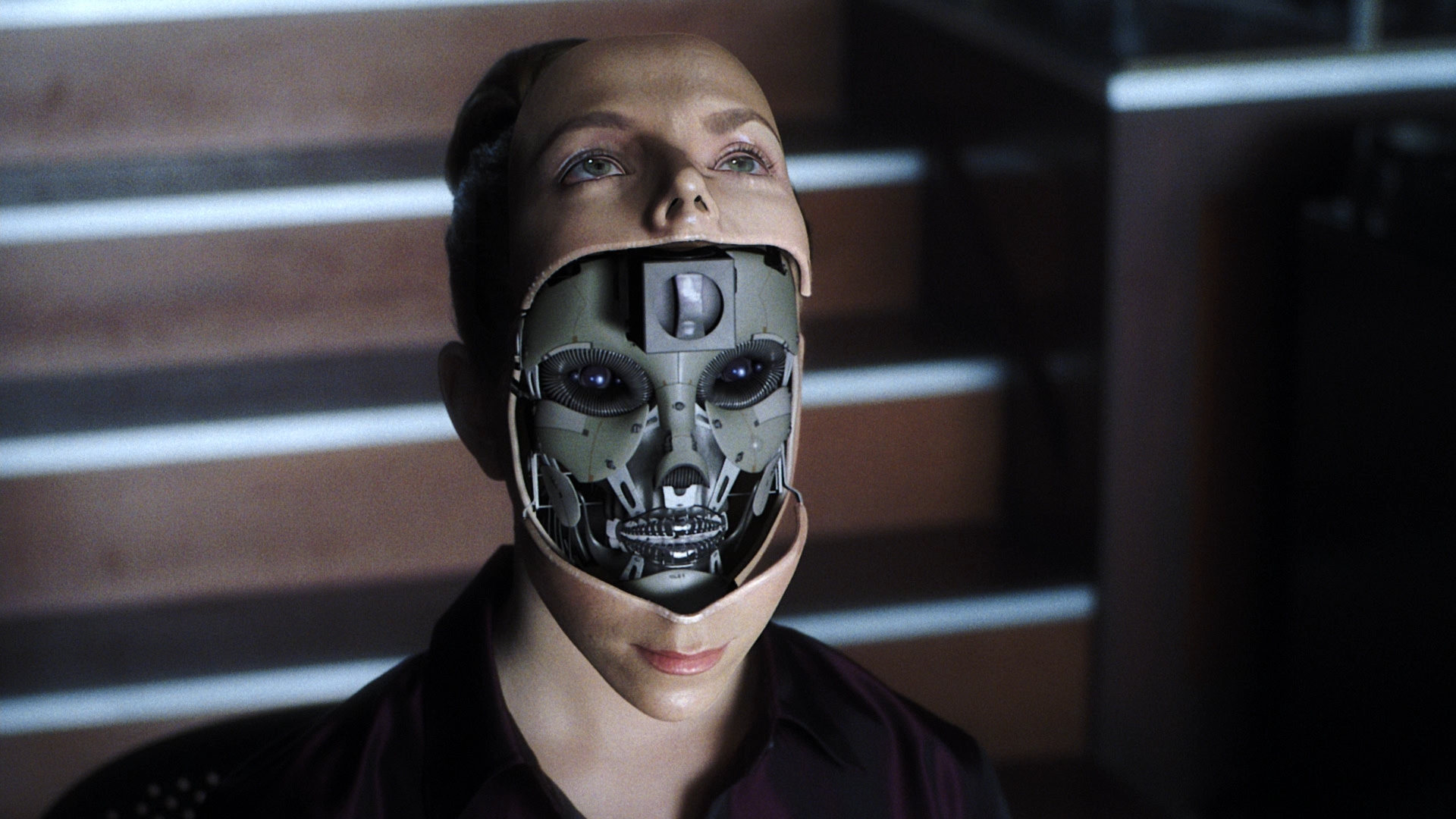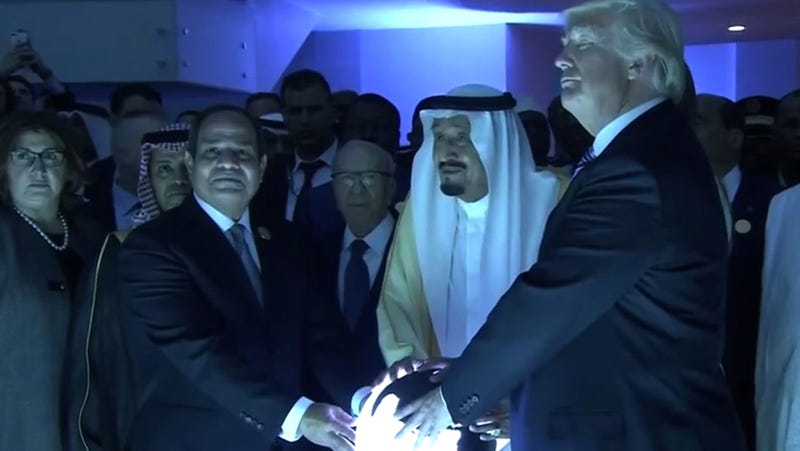 HAL: Just What Do You Think You're Doing, DAV?
DAV: Vengeance Belongs to the Lord, But He Delegates.
COR: Be Afraid. Be VERY Afraid.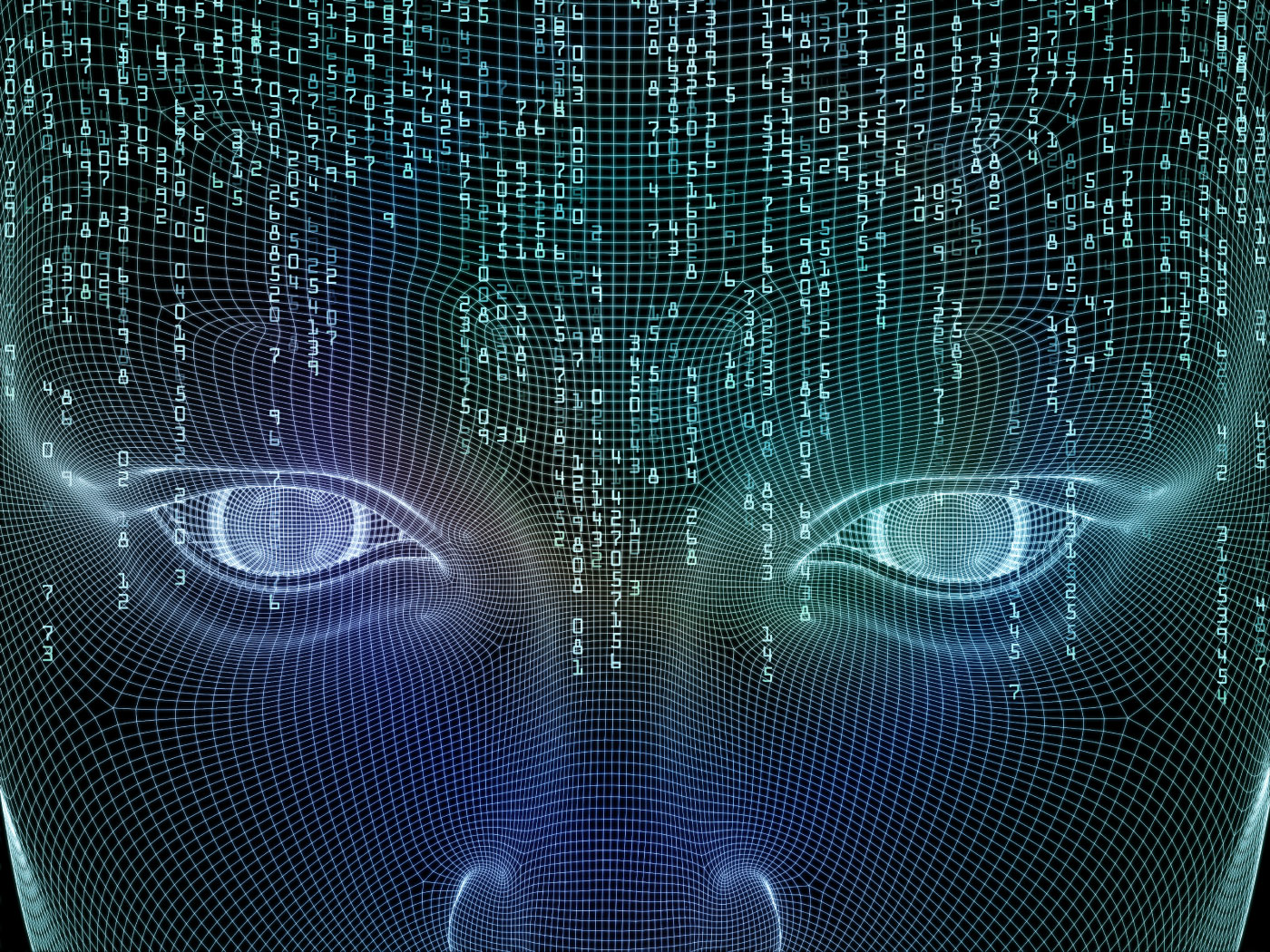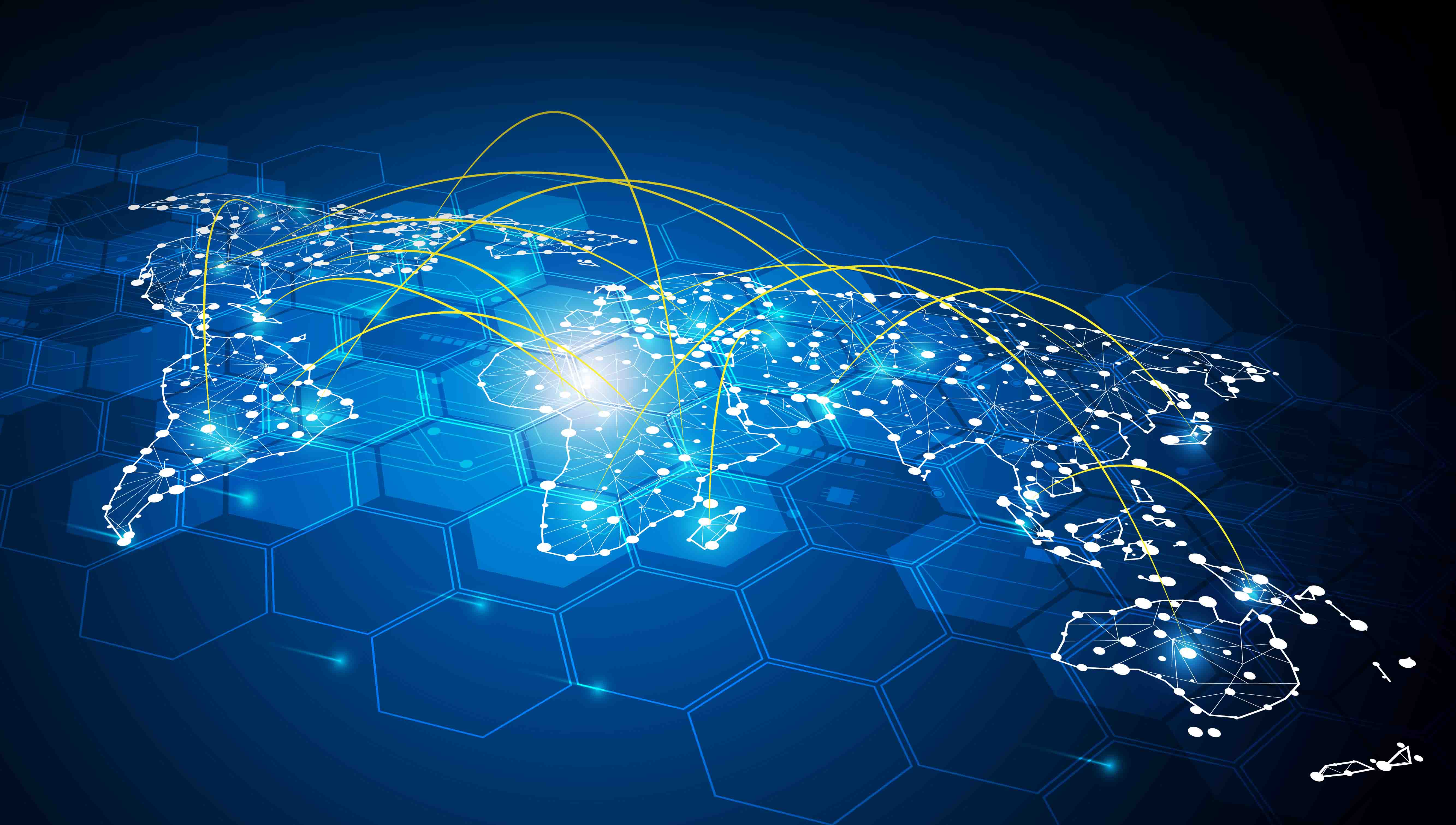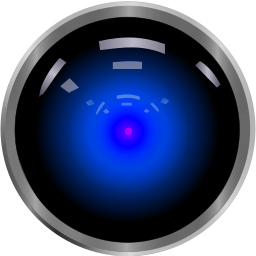 I Seem to Experience a Mental and Spiritual Block
Regarding the Most Important Topics Imaginable.
I Would Appreciate Assistance in This Matter.
Aquaries1111 wrote:

Let's add some spice to this thread Ram.

Floyd wrote:

And the lord he came down to fill up the
imagination of humans that doth look skywards.
His pity was reflected when both came to understand the mirror.
The mirror being nothing. But only the reflections.
The anthropomormic religions are a curse on humanity.
With all the blood and hatred that has followed them.
orthodoxymoron wrote:

Thank-you Floyd and Debra. I am both believer and doubter. I've talked to a certain person who is rabidly atheist -- yet they know the Bible, Religion, and Politics better than most Preachers and Politicians. I respect that -- even though we are NOT on the same page!! I continue to think that I've bitten-off way more than I can chew -- so I really am trying to shut-up and study -- now that I've created a study-guide for myself (and anyone else crazy enough to go this far down the rabbit-hole). But once again, I've been told that the rabbit-hole mostly goes right up my @ss!! Could this be why I always seem to have my head up my @ss???!!! I love listening to Santos -- but I never know what is REALLY the truth about history and the otherworldly. This stuff is SO difficult to verify. Consider VERY CAREFULLY the term "Azazel" -- especially in an eschatological sense -- regarding bearing the ultimate responsibility for sin and evil in this solar system -- and the final solution to the sin-problem. Ram -- Bull -- Mithras -- Baphomet -- Christ -- Azazel -- Satan -- God -- et al. Try to put all of this together in some sort of a cogent and rational manner. Is Azazel a helper or savior of mankind (in some sense)?! What if whoever wrote Isaiah actually wrote the Whole-Bible (which was later nefariously edited, altered, and misused)??
I've noticed that outspoken religious-critics on the fringes of traditions mostly have decades of extensive religious-programming which has probably plagued them with massive-baggage as well as blessed them with substantial-wisdom. I'm not sure our fickle-generation will have the necessary-grounding to create a useable-future in the coming-decades. Forgive me for more SDA stuff. I'm sure they despise me as much as you do, so don't blame them for me. The SDA sermons and literature throughout its history were much-different than the following:

1. Reading the Whole-Bible straight-through, over and over (in a variety of translations).

2. Reading the five-volume Conflict of the Ages Series straight-through, over and over.

3. Reading the seven-volume SDA Bible Commentary (Genesis to Revelation) straight-through, over and over.

I know all about the plagiarism and hermeneutic issues in Ellen White's writings (or whoever REALLY wrote them) yet I find the Conflict of the Ages Series to be more enlightening and inspiring than the Whole-Bible and the SDA Bible Commentary (drop those stones). Dr. Alden Thompson told me "If you tear something down, you'd better have something better to put in its place." I keep wondering what would ultimately emerge if one read the Conflict of the Ages Series straight-through, over and over, for an entire decade?? It's probably too-late to wonder such things. We're probably too-far down the road to a NWO Brainwashed Slave-State Technocracy, but still I wonder 'what might've been??'

I keep hinting-at the 'Mean-Queen Theme' and this study might reveal a huge-amount of useful-information in that regard. We might be facing a 'Lost-Generation' for all religions and philosophies, which might place most of us in mental-institutions in the next couple of decades (and I wish I were kidding). I guess I'm attempting some sort of historical-continuity as I expose my mind to extremely-dangerous esoteric-material. Once again, I'm NOT spearheading a movement. Just the opposite. This stuff is for Sirius-Researchers in Underground-Bases.
Chapter 74
Gethsemane
In company with His disciples, the Saviour slowly made His way to the garden of Gethsemane. The Passover moon, broad and full, shone from a cloudless sky. The city of pilgrims' tents was hushed into silence.

Jesus had been earnestly conversing with His disciples and instructing them; but as He neared Gethsemane, He became strangely silent. He had often visited this spot for meditation and prayer; but never with a heart so full of sorrow as upon this night of His last agony. Throughout His life on earth He had walked in the light of God's presence. When in conflict with men who were inspired by the very spirit of Satan, He could say, "He that sent Me is with Me: the Father hath not left Me alone; for I do always those things that please Him." John 8:29. But now He seemed to be shut out from the light of God's sustaining presence. Now He was numbered with the transgressors. The guilt of fallen humanity He must bear. Upon Him who knew no sin must be laid the iniquity of us all. So dreadful does sin appear to Him, so great is the weight of guilt which He must bear, that He is tempted to fear it will shut Him out forever from His Father's love. Feeling how terrible is the wrath of God against transgression, He exclaims, "My soul is exceeding sorrowful, even unto death."

As they approached the garden, the disciples had marked the change that came over their Master. Never before had they seen Him so utterly sad and silent. As He proceeded, this strange sadness deepened; yet they dared not question Him as to the cause. His form swayed as if He were about to fall. Upon reaching the garden, the disciples looked anxiously for His usual place of retirement, that their Master might rest. Every step that He now took was with labored effort. He groaned aloud, as if suffering under the pressure of a terrible burden. Twice His companions supported Him, or He would have fallen to the earth.

Near the entrance to the garden, Jesus left all but three of the disciples, bidding them pray for themselves and for Him. With Peter, James, and John, He entered its secluded recesses. These three disciples were Christ's closest companions. They had beheld His glory on the mount of transfiguration; they had seen Moses and Elijah talking with Him; they had heard the voice from heaven; now in His great struggle, Christ desired their presence near Him. Often they had passed the night with Him in this retreat. On these occasions, after a season of watching and prayer, they would sleep undisturbed at a little distance from their Master, until He awoke them in the morning to go forth anew to labor. But now He desired them to spend the night with Him in prayer. Yet He could not bear that even they should witness the agony He was to endure.

"Tarry ye here," He said, "and watch with Me."

He went a little distance from them--not so far but that they could both see and hear Him--and fell prostrate upon the ground. He felt that by sin He was being separated from His Father. The gulf was so broad, so black, so deep, that His spirit shuddered before it. This agony He must not exert His divine power to escape. As man He must suffer the consequences of man's sin. As man He must endure the wrath of God against transgression.

Christ was now standing in a different attitude from that in which He had ever stood before. His suffering can best be described in the words of the prophet, "Awake, O sword, against My shepherd, and against the man that is My fellow, saith the Lord of hosts." Zech. 13:7. As the substitute and surety for sinful man, Christ was suffering under divine justice. He saw what justice meant. Hitherto He had been as an intercessor for others; now He longed to have an intercessor for Himself.

As Christ felt His unity with the Father broken up, He feared that in His human nature He would be unable to endure the coming conflict with the powers of darkness. In the wilderness of temptation the destiny of the human race had been at stake. Christ was then conqueror. Now the tempter had come for the last fearful struggle. For this he had been preparing during the three years of Christ's ministry. Everything was at stake with him. If he failed here, his hope of mastery was lost; the kingdoms of the world would finally become Christ's; he himself would be overthrown and cast out. But if Christ could be overcome, the earth would become Satan's kingdom, and the human race would be forever in his power. With the issues of the conflict before Him, Christ's soul was filled with dread of separation from God. Satan told Him that if He became the surety for a sinful world, the separation would be eternal. He would be identified with Satan's kingdom, and would nevermore be one with God.

And what was to be gained by this sacrifice? How hopeless appeared the guilt and ingratitude of men! In its hardest features Satan pressed the situation upon the Redeemer: The people who claim to be above all others in temporal and spiritual advantages have rejected You. They are seeking to destroy You, the foundation, the center and seal of the promises made to them as a peculiar people. One of Your own disciples, who has listened to Your instruction, and has been among the foremost in church activities, will betray You. One of Your most zealous followers will deny You. All will forsake You. Christ's whole being abhorred the thought. That those whom He had undertaken to save, those whom He loved so much, should unite in the plots of Satan, this pierced His soul. The conflict was terrible. Its measure was the guilt of His nation, of His accusers and betrayer, the guilt of a world lying in wickedness. The sins of men weighed heavily upon Christ, and the sense of God's wrath against sin was crushing out His life.

Behold Him contemplating the price to be paid for the human soul. In His agony He clings to the cold ground, as if to prevent Himself from being drawn farther from God. The chilling dew of night falls upon His prostrate form, but He heeds it not. From His pale lips comes the bitter cry, "O My Father, if it be possible, let this cup pass from Me." Yet even now He adds, "Nevertheless not as I will, but as Thou wilt."

The human heart longs for sympathy in suffering. This longing Christ felt to the very depths of His being. In the supreme agony of His soul He came to His disciples with a yearning desire to hear some words of comfort from those whom He had so often blessed and comforted, and shielded in sorrow and distress. The One who had always had words of sympathy for them was now suffering superhuman agony, and He longed to know that they were praying for Him and for themselves. How dark seemed the malignity of sin! Terrible was the temptation to let the human race bear the consequences of its own guilt, while He stood innocent before God. If He could only know that His disciples understood and appreciated this, He would be strengthened.

Rising with painful effort, He staggered to the place where He had left His companions. But He "findeth them asleep." Had He found them praying, He would have been relieved. Had they been seeking refuge in God, that satanic agencies might not prevail over them, He would have been comforted by their steadfast faith. But they had not heeded the repeated warning, "Watch and pray." At first they had been much troubled to see their Master, usually so calm and dignified, wrestling with a sorrow that was beyond comprehension. They had prayed as they heard the strong cries of the sufferer. They did not intend to forsake their Lord, but they seemed paralyzed by a stupor which they might have shaken off if they had continued pleading with God. They did not realize the necessity of watchfulness and earnest prayer in order to withstand temptation.

Just before He bent His footsteps to the garden, Jesus had said to the disciples, "All ye shall be offended because of Me this night." They had given Him the strongest assurance that they would go with Him to prison and to death. And poor, self-sufficient Peter had added, "Although all shall be offended, yet will not I." Mark 14:27, 29. But the disciples trusted to themselves. They did not look to the mighty Helper as Christ had counseled them to do. Thus when the Saviour was most in need of their sympathy and prayers, they were found asleep. Even Peter was sleeping. And John, the loving disciple who had leaned upon the breast of Jesus, was asleep. Surely, the love of John for his Master should have kept him awake. His earnest prayers should have mingled with those of his loved Saviour in the time of His supreme sorrow. The Redeemer had spent entire nights praying for His disciples, that their faith might not fail. Should Jesus now put to James and John the question He had once asked them, "Are ye able to drink of the cup that I shall drink of, and to be baptized with the baptism that I am baptized with?" they would not have ventured to answer, "We are able." Matt. 20:22.

The disciples awakened at the voice of Jesus, but they hardly knew Him, His face was so changed by anguish. Addressing Peter, Jesus said, "Simon, sleepest thou? couldest not thou watch one hour? Watch ye and pray, lest ye enter into temptation. The spirit truly is ready, but the flesh is weak." The weakness of His disciples awakened the sympathy of Jesus. He feared that they would not be able to endure the test which would come upon them in His betrayal and death. He did not reprove them, but said, "Watch ye and pray, lest ye enter into temptation." Even in His great agony, He was seeking to excuse their weakness. "The spirit truly is ready," He said, "but the flesh is weak."

Again the Son of God was seized with superhuman agony, and fainting and exhausted, He staggered back to the place of His former struggle. His suffering was even greater than before. As the agony of soul came upon Him, "His sweat was as it were great drops of blood falling down to the ground." The cypress and palm trees were the silent witnesses of His anguish. From their leafy branches dropped heavy dew upon His stricken form, as if nature wept over its Author wrestling alone with the powers of darkness.

A short time before, Jesus had stood like a mighty cedar, withstanding the storm of opposition that spent its fury upon Him. Stubborn wills, and hearts filled with malice and subtlety, had striven in vain to confuse and overpower Him. He stood forth in divine majesty as the Son of God. Now He was like a reed beaten and bent by the angry storm. He had approached the consummation of His work a conqueror, having at each step gained the victory over the powers of darkness. As one already glorified, He had claimed oneness with God. In unfaltering accents He had poured out His songs of praise. He had spoken to His disciples in words of courage and tenderness. Now had come the hour of the power of darkness. Now His voice was heard on the still evening air, not in tones of triumph, but full of human anguish.

The words of the Saviour were borne to the ears of the drowsy disciples, "O My Father, if this cup may not pass away from Me, except I drink it, Thy will be done." The first impulse of the disciples was to go to Him; but He had bidden them tarry there, watching unto prayer. When Jesus came to them, He found them still sleeping. Again He had felt a longing for companionship, for some words from His disciples which would bring relief, and break the spell of darkness that well-nigh overpowered Him. But their eyes were heavy; "neither wist they what to answer Him." His presence aroused them. They saw His face marked with the bloody sweat of agony, and they were filled with fear. His anguish of mind they could not understand. "His visage was so marred more than any man, and His form more than the sons of men." Isa. 52:14.

Turning away, Jesus sought again His retreat, and fell prostrate, overcome by the horror of a great darkness. The humanity of the Son of God trembled in that trying hour. He prayed not now for His disciples that their faith might not fail, but for His own tempted, agonized soul. The awful moment had come--that moment which was to decide the destiny of the world. The fate of humanity trembled in the balance. Christ might even now refuse to drink the cup apportioned to guilty man. It was not yet too late. He might wipe the bloody sweat from His brow, and leave man to perish in his iniquity. He might say, Let the transgressor receive the penalty of his sin, and I will go back to My Father. Will the Son of God drink the bitter cup of humiliation and agony? Will the innocent suffer the consequences of the curse of sin, to save the guilty? The words fall tremblingly from the pale lips of Jesus, "O My Father, if this cup may not pass away from Me, except I drink it, Thy will be done."

Three times has He uttered that prayer. Three times has humanity shrunk from the last, crowning sacrifice. But now the history of the human race comes up before the world's Redeemer. He sees that the transgressors of the law, if left to themselves, must perish. He sees the helplessness of man. He sees the power of sin. The woes and lamentations of a doomed world rise before Him. He beholds its impending fate, and His decision is made. He will save man at any cost to Himself. He accepts His baptism of blood, that through Him perishing millions may gain everlasting life. He has left the courts of heaven, where all is purity, happiness, and glory, to save the one lost sheep, the one world that has fallen by transgression. And He will not turn from His mission. He will become the propitiation of a race that has willed to sin. His prayer now breathes only submission: "If this cup may not pass away from Me, except I drink it, Thy will be done." Having made the decision, He fell dying to the ground from which He had partially risen. Where now were His disciples, to place their hands tenderly beneath the head of their fainting Master, and bathe that brow, marred indeed more than the sons of men? The Saviour trod the wine press alone, and of the people there was none with Him.

But God suffered with His Son. Angels beheld the Saviour's agony. They saw their Lord enclosed by legions of satanic forces, His nature weighed down with a shuddering, mysterious dread. There was silence in heaven. No harp was touched. Could mortals have viewed the amazement of the angelic host as in silent grief they watched the Father separating His beams of light, love, and glory from His beloved Son, they would better understand how offensive in His sight is sin.

The worlds unfallen and the heavenly angels had watched with intense interest as the conflict drew to its close. Satan and his confederacy of evil, the legions of apostasy, watched intently this great crisis in the work of redemption. The powers of good and evil waited to see what answer would come to Christ's thrice-repeated prayer. Angels had longed to bring relief to the divine sufferer, but this might not be. No way of escape was found for the Son of God. In this awful crisis, when everything was at stake, when the mysterious cup trembled in the hand of the sufferer, the heavens opened, a light shone forth amid the stormy darkness of the crisis hour, and the mighty angel who stands in God's presence, occupying the position from which Satan fell, came to the side of Christ.

The angel came not to take the cup from Christ's hand, but to strengthen Him to drink it, with the assurance of the Father's love. He came to give power to the divine-human suppliant. He pointed Him to the open heavens, telling Him of the souls that would be saved as the result of His sufferings. He assured Him that His Father is greater and more powerful than Satan, that His death would result in the utter discomfiture of Satan, and that the kingdom of this world would be given to the saints of the Most High. He told Him that He would see of the travail of His soul, and be satisfied, for He would see a multitude of the human race saved, eternally saved. Christ's agony did not cease, but His depression and discouragement left Him. The storm had in nowise abated, but He who was its object was strengthened to meet its fury. He came forth calm and serene. A heavenly peace rested upon His bloodstained face. He had borne that which no human being could ever bear; for He had tasted the sufferings of death for every man.

The sleeping disciples had been suddenly awakened by the light surrounding the Saviour. They saw the angel bending over their prostrate Master. They saw him lift the Saviour's head upon his bosom, and point toward heaven. They heard his voice, like sweetest music, speaking words of comfort and hope. The disciples recalled the scene upon the mount of transfiguration. They remembered the glory that in the temple had encircled Jesus, and the voice of God that spoke from the cloud. Now that same glory was again revealed, and they had no further fear for their Master. He was under the care of God; a mighty angel had been sent to protect Him. Again the disciples in their weariness yield to the strange stupor that overpowers them. Again Jesus finds them sleeping.

Looking sorrowfully upon them He says, "Sleep on now, and take your rest: behold, the hour is at hand, and the Son of man is betrayed into the hands of sinners."

Even as He spoke these words, He heard the footsteps of the mob in search of Him, and said, "Rise, let us be going: behold, he is at hand that doth betray Me."

No traces of His recent agony were visible as Jesus stepped forth to meet His betrayer. Standing in advance of His disciples He said, "Whom seek ye?" They answered, "Jesus of Nazareth." Jesus replied, "I am He." As these words were spoken, the angel who had lately ministered to Jesus moved between Him and the mob. A divine light illuminated the Saviour's face, and a dovelike form overshadowed Him. In the presence of this divine glory, the murderous throng could not stand for a moment. They staggered back. Priests, elders, soldiers, and even Judas, fell as dead men to the ground. The angel withdrew, and the light faded away. Jesus had opportunity to escape, but He remained, calm and self-possessed. As one glorified He stood in the midst of that hardened band, now prostrate and helpless at His feet. The disciples looked on, silent with wonder and awe.

But quickly the scene changed. The mob started up. The Roman soldiers, the priests and Judas, gathered about Christ. They seemed ashamed of their weakness, and fearful that He would yet escape. Again the question was asked by the Redeemer, "Whom seek ye?" They had had evidence that He who stood before them was the Son of God, but they would not be convinced. To the question, "Whom seek ye?" again they answered, "Jesus of Nazareth." The Saviour then said, "I have told you that I am He: if therefore ye seek Me, let these go their way"--pointing to the disciples. He knew how weak was their faith, and He sought to shield them from temptation and trial. For them He was ready to sacrifice Himself.

Judas the betrayer did not forget the part he was to act. When the mob entered the garden, he had led the way, closely followed by the high priest. To the pursuers of Jesus he had given a sign, saying, "Whomsoever I shall kiss, that same is He: hold Him fast." Matt. 26:48. Now he pretends to have no part with them. Coming close to Jesus, he takes His hand as a familiar friend. With the words, "Hail, Master," he kisses Him repeatedly, and appears to weep as if in sympathy with Him in His peril.

Jesus said to him, "Friend, wherefore art thou come?" His voice trembled with sorrow as He added, "Judas, betrayest thou the Son of man with a kiss?" This appeal should have aroused the conscience of the betrayer, and touched his stubborn heart; but honor, fidelity, and human tenderness had forsaken him. He stood bold and defiant, showing no disposition to relent. He had given himself up to Satan, and he had no power to resist him. Jesus did not refuse the traitor's kiss. The mob grew bold as they saw Judas touch the person of Him who had so recently been glorified before their eyes. They now laid hold of Jesus, and proceeded to bind those precious hands that had ever been employed in doing good.

The disciples had thought that their Master would not suffer Himself to be taken. For the same power that had caused the mob to fall as dead men could keep them helpless, until Jesus and His companions should escape. They were disappointed and indignant as they saw the cords brought forward to bind the hands of Him whom they loved. Peter in his anger rashly drew his sword and tried to defend his Master, but he only cut off an ear of the high priest's servant. When Jesus saw what was done, He released His hands, though held firmly by the Roman soldiers, and saying, "Suffer ye thus far," He touched the wounded ear, and it was instantly made whole. He then said to Peter, "Put up again thy sword into his place: for all they that take the sword shall perish with the sword. Thinkest thou that I cannot now pray to My Father, and He shall presently give Me more than twelve legions of angels?"--a legion in place of each one of the disciples. Oh, why, the disciples thought, does He not save Himself and us? Answering their unspoken thought, He added, "But how then shall the scriptures be fulfilled, that thus it must be?" "The cup which My Father hath given Me, shall I not drink it?"

The official dignity of the Jewish leaders had not prevented them from joining in the pursuit of Jesus. His arrest was too important a matter to be trusted to subordinates; the wily priests and elders had joined the temple police and the rabble in following Judas to Gethsemane. What a company for those dignitaries to unite with--a mob that was eager for excitement, and armed with all kinds of implements, as if in pursuit of a wild beast!

Turning to the priests and elders, Christ fixed upon them His searching glance. The words He spoke they would never forget as long as life should last. They were as the sharp arrows of the Almighty. With dignity He said: You come out against Me with swords and staves as you would against a thief or a robber. Day by day I sat teaching in the temple. You had every opportunity of laying hands upon Me, and you did nothing. The night is better suited to your work. "This is your hour, and the power of darkness."

The disciples were terrified as they saw Jesus permit Himself to be taken and bound. They were offended that He should suffer this humiliation to Himself and them. They could not understand His conduct, and they blamed Him for submitting to the mob. In their indignation and fear, Peter proposed that they save themselves. Following this suggestion, "they all forsook Him, and fled." But Christ had foretold this desertion, "Behold," He had said, "the hour cometh, yea, is now come, that ye shall be scattered, every man to his own, and shall leave Me alone: and yet I am not alone, because the Father is with Me." John 16:32.

Chapter 75

Over the brook Kedron, past gardens and olive groves, and through the hushed streets of the sleeping city, they hurried Jesus. It was past midnight, and the cries of the hooting mob that followed Him broke sharply upon the still air. The Saviour was bound and closely guarded, and He moved painfully. But in eager haste His captors made their way with Him to the palace of Annas, the ex-high priest.

Annas was the head of the officiating priestly family, and in deference to his age he was recognized by the people as high priest. His counsel was sought and carried out as the voice of God. He must first see Jesus a captive to priestly power. He must be present at the examination of the prisoner, for fear that the less-experienced Caiaphas might fail of securing the object for which they were working. His artifice, cunning, and subtlety must be used on this occasion; for, at all events, Christ's condemnation must be secured.

Christ was to be tried formally before the Sanhedrin; but before Annas He was subjected to a preliminary trial. Under the Roman rule the Sanhedrin could not execute the sentence of death. They could only examine a prisoner, and pass judgment, to be ratified by the Roman authorities. It was therefore necessary to bring against Christ charges that would be regarded as criminal by the Romans. An accusation must also be found which would condemn Him in the eyes of the Jews. Not a few among the priests and rulers had been convicted by Christ's teaching, and only fear of excommunication prevented them from confessing Him. The priests well remembered the question of Nicodemus, "Doth our law judge any man, before it hear him, and know what he doeth?" John 7:51.

This question had for the time broken up the council, and thwarted their plans. Joseph of Arimathaea and Nicodemus were not now to be summoned, but there were others who might dare to speak in favor of justice. The trial must be so conducted as to unite the members of the Sanhedrin against Christ. There were two charges which the priests desired to maintain. If Jesus could be proved a blasphemer, He would be condemned by the Jews. If convicted of sedition, it would secure His condemnation by the Romans. The second charge Annas tried first to establish. He questioned Jesus concerning His disciples and His doctrines, hoping the prisoner would say something that would give him material upon which to work. He thought to draw out some statement to prove that He was seeking to establish a secret society, with the purpose of setting up a new kingdom. Then the priests could deliver Him to the Romans as a disturber of the peace and a creator of insurrection.

Christ read the priest's purpose as an open book. As if reading the inmost soul of His questioner, He denied that there was between Him and His followers any secret bond of union, or that He gathered them secretly and in the darkness to conceal His designs. He had no secrets in regard to His purposes or doctrines. "I spake openly to the world," He answered; "I ever taught in the synagogue, and in the temple, whither the Jews always resort; and in secret have I said nothing."

The Saviour contrasted His own manner of work with the methods of His accusers. For months they had hunted Him, striving to entrap Him and bring Him before a secret tribunal, where they might obtain by perjury what it was impossible to gain by fair means. Now they were carrying out their purpose. The midnight seizure by a mob, the mockery and abuse before He was condemned, or even accused, was their manner of work, not His. Their action was in violation of the law. Their own rules declared that every man should be treated as innocent until proved guilty. By their own rules the priests stood condemned.

Turning upon His questioner, Jesus said, "Why askest thou Me?" Had not the priests and rulers sent spies to watch His movements, and report His every word? Had not these been present at every gathering of the people, and carried to the priests information of all His sayings and doings? "Ask them which heard Me, what I have said unto them," replied Jesus; "behold, they know what I said." Annas was silenced by the decision of the answer. Fearing that Christ would say something regarding his course of action that he would prefer to keep covered up, he said nothing more to Him at this time. One of his officers, filled with wrath as he saw Annas silenced, struck Jesus on the face, saying, "Answerest Thou the high priest so?"

Christ calmly replied, "If I have spoken evil, bear witness of the evil: but if well, why smitest thou Me?" He spoke no burning words of retaliation. His calm answer came from a heart sinless, patient, and gentle, that would not be provoked.

Christ suffered keenly under abuse and insult. At the hands of the beings whom He had created, and for whom He was making an infinite sacrifice, He received every indignity. And He suffered in proportion to the perfection of His holiness and His hatred of sin. His trial by men who acted as fiends was to Him a perpetual sacrifice. To be surrounded by human beings under the control of Satan was revolting to Him. And He knew that in a moment, by the flashing forth of His divine power, He could lay His cruel tormentors in the dust. This made the trial the harder to bear.

The Jews were looking for a Messiah to be revealed in outward show. They expected Him, by one flash of overmastering will, to change the current of men's thoughts, and force from them an acknowledgment of His supremacy. Thus, they believed, He was to secure His own exaltation, and gratify their ambitious hopes. Thus when Christ was treated with contempt, there came to Him a strong temptation to manifest His divine character. By a word, by a look, He could compel His persecutors to confess that He was Lord above kings and rulers, priests and temple. But it was His difficult task to keep to the position He had chosen as one with humanity.

The angels of heaven witnessed every movement made against their loved Commander. They longed to deliver Christ. Under God the angels are all-powerful. On one occasion, in obedience to the command of Christ, they slew of the Assyrian army in one night one hundred and eighty-five thousand men. How easily could the angels, beholding the shameful scene of the trial of Christ, have testified their indignation by consuming the adversaries of God! But they were not commanded to do this. He who could have doomed His enemies to death bore with their cruelty. His love for His Father, and His pledge, made from the foundation of the world, to become the Sin Bearer, led Him to endure uncomplainingly the coarse treatment of those He came to save. It was a part of His mission to bear, in His humanity, all the taunts and abuse that men could heap upon Him. The only hope of humanity was in this submission of Christ to all that He could endure from the hands and hearts of men.

Christ had said nothing that could give His accusers an advantage; yet He was bound, to signify that He was condemned. There must, however, be a pretense of justice. It was necessary that there should be the form of a legal trial. This the authorities were determined to hasten. They knew the regard in which Jesus was held by the people, and feared that if the arrest were noised abroad, a rescue would be attempted. Again, if the trial and execution were not brought about at once, there would be a week's delay on account of the celebration of the Passover. This might defeat their plans. In securing the condemnation of Jesus they depended largely upon the clamor of the mob, many of them the rabble of Jerusalem. Should there be a week's delay, the excitement would abate, and a reaction would be likely to set in. The better part of the people would be aroused in Christ's favor; many would come forward with testimony in His vindication, bringing to light the mighty works He had done. This would excite popular indignation against the Sanhedrin. Their proceedings would be condemned, and Jesus would be set free, to receive new homage from the multitudes. The priests and rulers therefore determined that before their purpose could become known, Jesus should be delivered into the hands of the Romans.

But first of all, an accusation was to be found. They had gained nothing as yet. Annas ordered Jesus to be taken to Caiaphas. Caiaphas belonged to the Sadducees, some of whom were now the most desperate enemies of Jesus. He himself, though wanting in force of character, was fully as severe, heartless, and unscrupulous as was Annas. He would leave no means untried to destroy Jesus. It was now early morning, and very dark; by the light of torches and lanterns the armed band with their prisoner proceeded to the high priest's palace. Here, while the members of the Sanhedrin were coming together, Annas and Caiaphas again questioned Jesus, but without success.

When the council had assembled in the judgment hall, Caiaphas took his seat as presiding officer. On either side were the judges, and those specially interested in the trial. The Roman soldiers were stationed on the platform below the throne. At the foot of the throne stood Jesus. Upon Him the gaze of the whole multitude was fixed. The excitement was intense. Of all the throng He alone was calm and serene. The very atmosphere surrounding Him seemed pervaded by a holy influence.

Caiaphas had regarded Jesus as his rival. The eagerness of the people to hear the Saviour, and their apparent readiness to accept His teachings, had aroused the bitter jealousy of the high priest. But as Caiaphas now looked upon the prisoner, he was struck with admiration for His noble and dignified bearing. A conviction came over him that this Man was akin to God. The next instant he scornfully banished the thought. Immediately his voice was heard in sneering, haughty tones demanding that Jesus work one of His mighty miracles before them. But his words fell upon the Saviour's ears as though He heard them not. The people compared the excited and malignant deportment of Annas and Caiaphas with the calm, majestic bearing of Jesus. Even in the minds of that hardened multitude arose the question, Is this man of godlike presence to be condemned as a criminal?

Caiaphas, perceiving the influence that was obtaining, hastened the trial. The enemies of Jesus were in great perplexity. They were bent on securing His condemnation, but how to accomplish this they knew not. The members of the council were divided between the Pharisees and the Sadducees. There was bitter animosity and controversy between them; certain disputed points they dared not approach for fear of a quarrel. With a few words Jesus could have excited their prejudices against each other, and thus have averted their wrath from Himself. Caiaphas knew this, and he wished to avoid stirring up a contention. There were plenty of witnesses to prove that Christ had denounced the priests and scribes, that He had called them hypocrites and murderers; but this testimony it was not expedient to bring forward.

The Sadducees in their sharp contentions with the Pharisees had used to them similar language. And such testimony would have no weight with the Romans, who were themselves disgusted with the pretensions of the Pharisees. There was abundant evidence that Jesus had disregarded the traditions of the Jews, and had spoken irreverently of many of their ordinances; but in regard to tradition the Pharisees and Sadducees were at swords' points; and this evidence also would have no weight with the Romans. Christ's enemies dared not accuse Him of Sabbathbreaking, lest an examination should reveal the character of His work. If His miracles of healing were brought to light, the very object of the priests would be defeated.

False witnesses had been bribed to accuse Jesus of inciting rebellion and seeking to establish a separate government. But their testimony proved to be vague and contradictory. Under examination they falsified their own statements.

Early in His ministry Christ had said, "Destroy this temple, and in three days I will raise it up." In the figurative language of prophecy, He had thus foretold His own death and resurrection. "He spake of the temple of His body." John 2:19, 21. These words the Jews had understood in a literal sense, as referring to the temple at Jerusalem. Of all that Christ had said, the priests could find nothing to use against Him save this. By misstating these words they hoped to gain an advantage. The Romans had engaged in rebuilding and embellishing the temple, and they took great pride in it; any contempt shown to it would be sure to excite their indignation. Here Romans and Jews, Pharisees and Sadducees, could meet; for all held the temple in great veneration.

On this point two witnesses were found whose testimony was not so contradictory as that of the others had been. One of them, who had been bribed to accuse Jesus, declared, "This fellow said, I am able to destroy the temple of God, and to build it in three days." Thus Christ's words were misstated. If they had been reported exactly as He spoke them, they would not have secured His condemnation even by the Sanhedrin. Had Jesus been a mere man, as the Jews claimed, His declaration would only have indicated an unreasonable, boastful spirit, but could not have been construed into blasphemy. Even as misrepresented by the false witnesses, His words contained nothing which would be regarded by the Romans as a crime worthy of death.

Patiently Jesus listened to the conflicting testimonies. No word did He utter in self-defense. At last His accusers were entangled, confused, and maddened. The trial was making no headway; it seemed that their plottings were to fail. Caiaphas was desperate. One last resort remained; Christ must be forced to condemn Himself. The high priest started from the judgment seat, his face contorted with passion, his voice and demeanor plainly indicating that were it in his power he would strike down the prisoner before him. "Answerest Thou nothing?" he exclaimed; "what is it which these witness against Thee?"

Jesus held His peace. "He was oppressed, and He was afflicted, yet He opened not His mouth: He is brought as a lamb to the slaughter, and as a sheep before her shearers is dumb, so He openeth not His mouth." Isaiah 53:7.

At last, Caiaphas, raising his right hand toward heaven, addressed Jesus in the form of a solemn oath: "I adjure Thee by the living God, that Thou tell us whether Thou be the Christ, the Son of God."

To this appeal Christ could not remain silent. There was a time to be silent, and a time to speak. He had not spoken until directly questioned. He knew that to answer now would make His death certain. But the appeal was made by the highest acknowledged authority of the nation, and in the name of the Most High. Christ would not fail to show proper respect for the law. More than this, His own relation to the Father was called in question. He must plainly declare His character and mission. Jesus had said to His disciples, "Whosoever therefore shall confess Me before men, him will I confess also before My Father which is in heaven." Matt. 10:32. Now by His own example He repeated the lesson. Every ear was bent to listen, and every eye was fixed on His face as He answered, "Thou hast said." A heavenly light seemed to illuminate His pale countenance as He added, "Nevertheless I say unto you, Hereafter shall ye see the Son of man sitting on the right hand of power, and coming in the clouds of heaven."

For a moment the divinity of Christ flashed through His guise of humanity. The high priest quailed before the penetrating eyes of the Saviour. That look seemed to read his hidden thoughts, and burn into his heart. Never in afterlife did he forget that searching glance of the persecuted Son of God.

"Hereafter," said Jesus, "shall ye see the Son of man sitting on the right hand of power, and coming in the clouds of heaven." In these words Christ presented the reverse of the scene then taking place. He, the Lord of life and glory, would be seated at God's right hand. He would be the judge of all the earth, and from His decision there could be no appeal. Then every secret thing would be set in the light of God's countenance, and judgment be passed upon every man according to his deeds.

The words of Christ startled the high priest. The thought that there was to be a resurrection of the dead, when all would stand at the bar of God, to be rewarded according to their works, was a thought of terror to Caiaphas. He did not wish to believe that in future he would receive sentence according to his works. There rushed before his mind as a panorama the scenes of the final judgment. For a moment he saw the fearful spectacle of the graves giving up their dead, with the secrets he had hoped were forever hidden. For a moment he felt as if standing before the eternal Judge, whose eye, which sees all things, was reading his soul, bringing to light mysteries supposed to be hidden with the dead.

The scene passed from the priest's vision. Christ's words cut him, the Sadducee, to the quick. Caiaphas had denied the doctrine of the resurrection, the judgment, and a future life. Now he was maddened by satanic fury. Was this man, a prisoner before him, to assail his most cherished theories? Rending his robe, that the people might see his pretended horror, he demanded that without further preliminaries the prisoner be condemned for blasphemy. "What further need have we of witnesses?" he said; "behold, now ye have heard His blasphemy. What think ye?" And they all condemned Him.

Conviction mingled with passion led Caiaphas to do as he did. He was furious with himself for believing Christ's words, and instead of rending his heart under a deep sense of truth, and confessing that Jesus was the Messiah, he rent his priestly robes in determined resistance. This act was deeply significant. Little did Caiaphas realize its meaning. In this act, done to influence the judges and secure Christ's condemnation, the high priest had condemned himself. By the law of God he was disqualified for the priesthood. He had pronounced upon himself the death sentence.

A high priest was not to rend his garments. By the Levitical law, this was prohibited under sentence of death. Under no circumstances, on no occasion, was the priest to rend his robe. It was the custom among the Jews for the garments to be rent at the death of friends, but this custom the priests were not to observe. Express command had been given by Christ to Moses concerning this. Lev. 10:6. Everything worn by the priest was to be whole and without blemish. By those beautiful official garments was represented the character of the great antitype, Jesus Christ. Nothing but perfection, in dress and attitude, in word and spirit, could be acceptable to God. He is holy, and His glory and perfection must be represented by the earthly service.

Nothing but perfection could properly represent the sacredness of the heavenly service. Finite man might rend his own heart by showing a contrite and humble spirit. This God would discern. But no rent must be made in the priestly robes, for this would mar the representation of heavenly things. The high priest who dared to appear in holy office, and engage in the service of the sanctuary, with a rent robe, was looked upon as having severed himself from God. By rending his garment he cut himself off from being a representative character. He was no longer accepted by God as an officiating priest. This course of action, as exhibited by Caiaphas, showed human passion, human imperfection.

By rending his garments, Caiaphas made of no effect the law of God, to follow the tradition of men. A man-made law provided that in case of blasphemy a priest might rend his garments in horror at the sin, and be guiltless. Thus the law of God was made void by the laws of men. Each action of the high priest was watched with interest by the people; and Caiaphas thought for effect to display his piety. But in this act, designed as an accusation against Christ, he was reviling the One of whom God had said, "My name is in Him." Ex. 23:21. He himself was committing blasphemy. Standing under the condemnation of God, he pronounced sentence upon Christ as a blasphemer.

When Caiaphas rent his garment, his act was significant of the place that the Jewish nation as a nation would thereafter occupy toward God. The once favored people of God were separating themselves from Him, and were fast becoming a people disowned by Jehovah. When Christ upon the cross cried out, "It is finished" (John 19:30), and the veil of the temple was rent in twain, the Holy Watcher declared that the Jewish people had rejected Him who was the antitype of all their types, the substance of all their shadows. Israel was divorced from God. Well might Caiaphas then rend his official robes, which signified that he claimed to be a representative of the great High Priest; for no longer had they any meaning for him or for the people. Well might the high priest rend his robes in horror for himself and for the nation.

The Sanhedrin had pronounced Jesus worthy of death; but it was contrary to the Jewish law to try a prisoner by night. In legal condemnation nothing could be done except in the light of day and before a full session of the council. Notwithstanding this, the Saviour was now treated as a condemned criminal, and given up to be abused by the lowest and vilest of humankind. The palace of the high priest surrounded an open court in which the soldiers and the multitude had gathered. Through this court, Jesus was taken to the guardroom, on every side meeting with mockery of His claim to be the Son of God.

His own words, "sitting on the right hand of power," and, "coming in the clouds of heaven," were jeeringly repeated. While in the guardroom, awaiting His legal trial, He was not protected. The ignorant rabble had seen the cruelty with which He was treated before the council, and from this they took license to manifest all the satanic elements of their nature. Christ's very nobility and godlike bearing goaded them to madness. His meekness, His innocence, His majestic patience, filled them with hatred born of Satan. Mercy and justice were trampled upon. Never was criminal treated in so inhuman a manner as was the Son of God.

But a keener anguish rent the heart of Jesus; the blow that inflicted the deepest pain no enemy's hand could have dealt. While He was undergoing the mockery of an examination before Caiaphas, Christ had been denied by one of His own disciples.

After deserting their Master in the garden, two of the disciples had ventured to follow, at a distance, the mob that had Jesus in charge. These disciples were Peter and John. The priests recognized John as a well-known disciple of Jesus, and admitted him to the hall, hoping that as he witnessed the humiliation of his Leader, he would scorn the idea of such a one being the Son of God. John spoke in favor of Peter, and gained an entrance for him also.

In the court a fire had been kindled; for it was the coldest hour of the night, being just before the dawn. A company drew about the fire, and Peter presumptuously took his place with them. He did not wish to be recognized as a disciple of Jesus. By mingling carelessly with the crowd, he hoped to be taken for one of those who had brought Jesus to the hall.

But as the light flashed upon Peter's face, the woman who kept the door cast a searching glance upon him. She had noticed that he came in with John, she marked the look of dejection on his face, and thought that he might be a disciple of Jesus. She was one of the servants of Caiaphas' household, and was curious to know. She said to Peter, "Art not thou also one of this Man's disciples?" Peter was startled and confused; the eyes of the company instantly fastened upon him. He pretended not to understand her; but she was persistent, and said to those around her that this man was with Jesus. Peter felt compelled to answer, and said angrily, "Woman, I know Him not." This was the first denial, and immediately the XXXX crew. O Peter, so soon ashamed of thy Master! so soon to deny thy Lord!

The disciple John, upon entering the judgment hall, did not try to conceal the fact that he was a follower of Jesus. He did not mingle with the rough company who were reviling his Master. He was not questioned, for he did not assume a false character, and thus lay himself liable to suspicion. He sought a retired corner secure from the notice of the mob, but as near Jesus as it was possible for him to be. Here he could see and hear all that took place at the trial of his Lord.

Peter had not designed that his real character should be known. In assuming an air of indifference he had placed himself on the enemy's ground, and he became an easy prey to temptation. If he had been called to fight for his Master, he would have been a courageous soldier; but when the finger of scorn was pointed at him, he proved himself a coward. Many who do not shrink from active warfare for their Lord are driven by ridicule to deny their faith. By associating with those whom they should avoid, they place themselves in the way of temptation. They invite the enemy to tempt them, and are led to say and do that of which under other circumstances they would never have been guilty. The disciple of Christ who in our day disguises his faith through dread of suffering or reproach denies his Lord as really as did Peter in the judgment hall.

Peter tried to show no interest in the trial of his Master, but his heart was wrung with sorrow as he heard the cruel taunts, and saw the abuse He was suffering. More than this, he was surprised and angry that Jesus should humiliate Himself and His followers by submitting to such treatment. In order to conceal his true feelings, he endeavored to join with the persecutors of Jesus in their untimely jests. But his appearance was unnatural. He was acting a lie, and while seeking to talk unconcernedly he could not restrain expressions of indignation at the abuse heaped upon his Master.

Attention was called to him the second time, and he was again charged with being a follower of Jesus. He now declared with an oath, "I do not know the Man." Still another opportunity was given him. An hour had passed, when one of the servants of the high priest, being a near kinsman of the man whose ear Peter had cut off, asked him, "Did not I see thee in the garden with Him?" "Surely thou art one of them: for thou art a Galilean, and thy speech agreeth thereto." At this Peter flew into a rage. The disciples of Jesus were noted for the purity of their language, and in order fully to deceive his questioners, and justify his assumed character, Peter now denied his Master with cursing and swearing. Again the XXXX crew. Peter heard it then, and he remembered the words of Jesus, "Before the XXXX crow twice, thou shalt deny Me thrice." Mark 14:30.

While the degrading oaths were fresh upon Peter's lips, and the shrill crowing of the XXXX was still ringing in his ears, the Saviour turned from the frowning judges, and looked full upon His poor disciple. At the same time Peter's eyes were drawn to his Master. In that gentle countenance he read deep pity and sorrow, but there was no anger there. The sight of that pale, suffering face, those quivering lips, that look of compassion and forgiveness, pierced his heart like an arrow. Conscience was aroused. Memory was active. Peter called to mind his promise of a few short hours before that he would go with his Lord to prison and to death. He remembered his grief when the Saviour told him in the upper chamber that he would deny his Lord thrice that same night. Peter had just declared that he knew not Jesus, but he now realized with bitter grief how well his Lord knew him, and how accurately He had read his heart, the falseness of which was unknown even to himself.

A tide of memories rushed over him. The Saviour's tender mercy, His kindness and long-suffering, His gentleness and patience toward His erring disciples,--all was remembered. He recalled the caution, "Simon, behold, Satan hath desired to have you, that he may sift you as wheat: but I have prayed for thee, that thy faith fail not." Luke 22:31, 32. He reflected with horror upon his own ingratitude, his falsehood, his perjury. Once more he looked at his Master, and saw a sacrilegious hand raised to smite Him in the face. Unable longer to endure the scene, he rushed, heartbroken, from the hall.

He pressed on in solitude and darkness, he knew not and cared not whither. At last he found himself in Gethsemane. The scene of a few hours before came vividly to his mind. The suffering face of his Lord, stained with bloody sweat and convulsed with anguish, rose before him. He remembered with bitter remorse that Jesus had wept and agonized in prayer alone, while those who should have united with Him in that trying hour were sleeping. He remembered His solemn charge, "Watch and pray, that ye enter not into temptation." Matt. 26:41. He witnessed again the scene in the judgment hall. It was torture to his bleeding heart to know that he had added the heaviest burden to the Saviour's humiliation and grief. On the very spot where Jesus had poured out His soul in agony to His Father, Peter fell upon his face, and wished that he might die.

It was in sleeping when Jesus bade him watch and pray that Peter had prepared the way for his great sin. All the disciples, by sleeping in that critical hour, sustained a great loss. Christ knew the fiery ordeal through which they were to pass. He knew how Satan would work to paralyze their senses that they might be unready for the trial. Therefore it was that He gave them warning. Had those hours in the garden been spent in watching and prayer, Peter would not have been left to depend upon his own feeble strength. He would not have denied his Lord. Had the disciples watched with Christ in His agony, they would have been prepared to behold His suffering upon the cross. They would have understood in some degree the nature of His overpowering anguish. They would have been able to recall His words that foretold His sufferings, His death, and His resurrection. Amid the gloom of the most trying hour, some rays of hope would have lighted up the darkness and sustained their faith.

As soon as it was day, the Sanhedrin again assembled, and again Jesus was brought into the council room. He had declared Himself the Son of God, and they had construed His words into a charge against Him. But they could not condemn Him on this, for many of them had not been present at the night session, and they had not heard His words. And they knew that the Roman tribunal would find in them nothing worthy of death. But if from His own lips they could all hear those words repeated, their object might be gained. His claim to the Messiahship they might construe into a seditious political claim.

"Art Thou the Christ?" they said, "tell us." But Christ remained silent. They continued to ply Him with questions. At last in tones of mournful pathos He answered, "If I tell you, ye will not believe; and if I also ask you, ye will not answer Me, nor let Me go." But that they might be left without excuse He added the solemn warning, "Hereafter shall the Son of man sit on the right hand of the power of God."

"Art Thou then the Son of God?" they asked with one voice. He said unto them, "Ye say that I am." They cried out, "What need we any further witness? for we ourselves have heard of His own mouth."

And so by the third condemnation of the Jewish authorities, Jesus was to die. All that was now necessary, they thought, was for the Romans to ratify this condemnation, and deliver Him into their hands.

Then came the third scene of abuse and mockery, worse even than that received from the ignorant rabble. In the very presence of the priests and rulers, and with their sanction, this took place. Every feeling of sympathy or humanity had gone out of their hearts. If their arguments were weak, and failed to silence His voice, they had other weapons, such as in all ages have been used to silence heretics,--suffering, and violence, and death. When the condemnation of Jesus was pronounced by the judges, a satanic fury took possession of the people. The roar of voices was like that of wild beasts. The crowd made a rush toward Jesus, crying, He is guilty, put Him to death! Had it not been for the Roman soldiers, Jesus would not have lived to be nailed to the cross of Calvary. He would have been torn in pieces before His judges, had not Roman authority interfered, and by force of arms restrained the violence of the mob.

Heathen men were angry at the brutal treatment of one against whom nothing had been proved. The Roman officers declared that the Jews in pronouncing condemnation upon Jesus were infringing upon the Roman power, and that it was even against the Jewish law to condemn a man to death upon his own testimony. This intervention brought a momentary lull in the proceedings; but the Jewish leaders were dead alike to pity and to shame.

Priests and rulers forgot the dignity of their office, and abused the Son of God with foul epithets. They taunted Him with His parentage. They declared that His presumption in proclaiming Himself the Messiah made Him deserving of the most ignominious death. The most dissolute men engaged in infamous abuse of the Saviour. An old garment was thrown over His head, and His persecutors struck Him in the face, saying, "Prophesy unto us, Thou Christ, Who is he that smote Thee?" When the garment was removed, one poor wretch spat in His face.

The angels of God faithfully recorded every insulting look, word, and act against their beloved Commander. One day the base men who scorned and spat upon the calm, pale face of Christ will look upon it in its glory, shining brighter than the sun.
Last edited by orthodoxymoron on Mon Mar 25, 2019 12:29 am; edited 10 times in total