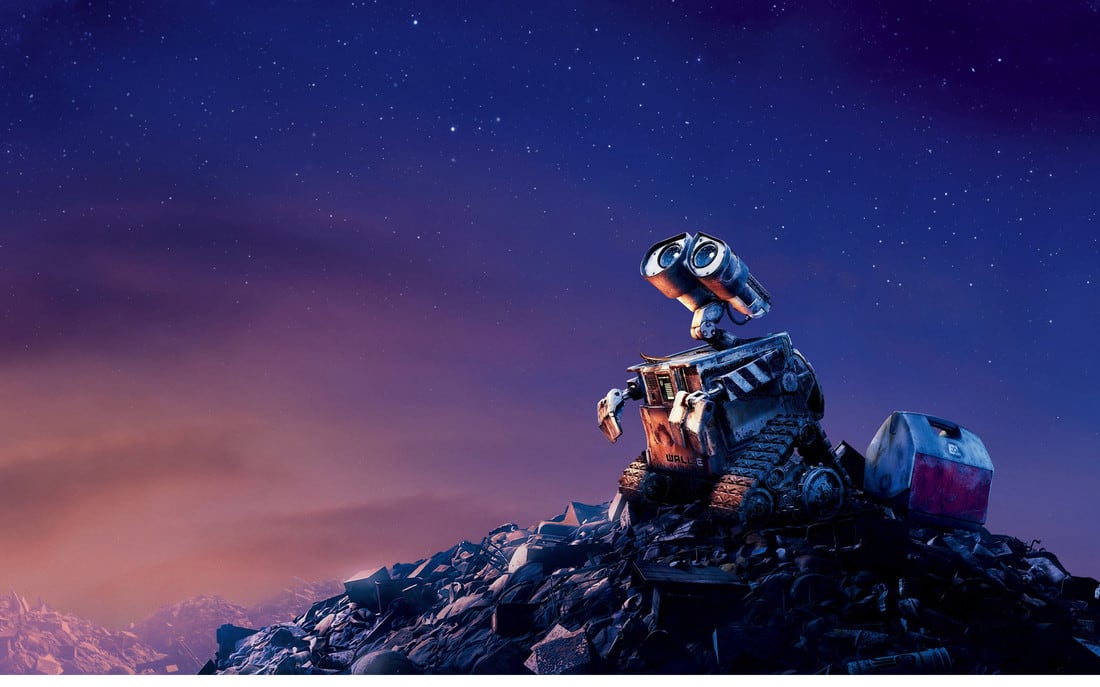 This post is at least five years old. I'm honestly just reposting a lot of old-stuff, without much enthusiasm. You wouldn't find this sort of thing on Christian-Websites, and you wouldn't find this sort of thing (particularly my posts) on Thuban-Websites. I started-out being too open-minded, and now I'm pretty bitter and subdued. An agent type of person once asked me if I had been asked to go to Australia (which seems to be Thuban-Central). I honestly replied "No" and that is still the case. I have been somewhat puzzled by the fact that Australia keeps entering into my Pseudo-Research. What Did Pine Gap Know and When Did They Know It?? I keep repeating that I'm merely attempting to provide a Research-Context for Sirius-Researchers. This stuff is way out of my comfort-zone. In the beginning, I thought I was helping, but I don't think so anymore. I've Probably Been a Spiritual-Sucker and the Universe is Probably Laughing Behind My Back. Perhaps the Genius of Biblical-Studies is What Ivy-League Scholars Extrapolate From Their Studies. The actual Biblical-Texts can be quite dull, disorienting, unethical, heretical, and disappointing. Perhaps the Average-Person Should Simply Read Major-Newspapers While Listening to Sacred-Classical Music as an Uppity Neo-Religion for the 21st Century!! I'm Sirius!!
orthodoxymoron wrote:

Perhaps the Vatican will show me all of their secret books on alien and other-than-human races!! Perhaps a Draconian-Reptilian will give me a tour of the Deep Underground Reptilian Monastery under the Vatican!! Someone once called me "RAM". What might that mean?? I know there are those in the solar system who could tell me the whole-truth in a rather short time-period -- but that would spoil all the "fun" wouldn't it??
Aquaries1111 wrote:

Perhaps Ram means Arm.. Be at Arms length and stop looking to others for answers.  Look to yourself and start answering your own questions. Stop asking others and share more of what you know.  What do you know Oxy? Share what you know.. If I had a question for you, what would it be? Are you real and can we talk or meet for real?  I don't know.. your name, your number, your home station here on Earth.. Has anyone here at The Mists seen you face to face or had any other means of communication with you?  If so, share.. because I haven't.. and I know what Hal can do.. He isn't human and leads mankind to a potential destruction.  Remember Hal?
orthodoxymoron wrote:

Thank-you A1. My methodology is Tentative-Intuitive in nature. I noticed that "Ram" is found in the genealogy near the beginning of the Gospel According to Luke -- as one of the ancestors of King David. I also noticed the Row of Rams in Ancient-Egypt. I have speculated regarding a Collaboration and/or Conflict between Ram and Bull (perhaps symbolic of two Archangels). The Two Light-Bringers -- Michael and Gabriel -- Perhaps?? I think I've encountered some very significant individuals in disguise in real-life -- including one claiming to be a particular Ancient Egyptian Deity. I tend to think you already know all the particulars about me. It's not a pretty-picture -- is it?? The Good That I Would -- Oh Never Mind...
orthodoxymoron wrote:

Here is yet another slight variation on previously posted study-lists:

1. Genesis (KJV).
2. Exodus.
3. Leviticus.
4. Numbers.
5. Deuteronomy.
6. Joshua.
7. Judges.
8. Ruth.
9. I Samuel.
10. II Samuel.
11. Job.
12. The Psalms.
13. Proverbs.
14. Ecclesiastes.
15. Song of Songs.
16. Isaiah.
17. Jeremiah.
18. Lamentations.
19. Ezekiel.
20. Daniel.
21. Matthew.
22. Mark.
23. Luke.
24. John.
25. Acts.
26. Romans.
27. I Corinthians.
28. II Corinthians.
29. Galatians.
30. Ephesians.
31. Solomon: Pharaoh of Egypt by Ralph Ellis.
32. Eden in Egypt by Ralph Ellis.
33. Patriarchs and Prophets by Ellen White.
34. Prophets and Kings by Ellen White.
35. Desire of Ages by Ellen White.
36. The Historical Jesus and the Mythical Christ by Gerald Massey.
37. The Quest of the Historical Jesus by Albert Schweitzer.
38. Jesus the Magician by Morton Smith.
39. Israel and the Nations by F.F. Bruce.
40. Daniel by Desmond Ford.
41. This United States of the Solar System Thread.
42. All of the Threads by Brook on the Original Project Avalon -- and The Mists of Avalon.

What if we are dealing with Ram v Bull -- from Ancient Egypt to the Present?? What if the Mythical Ram and Bull are representative of two particular Archangels?? Michael v Gabriel?? Davidic-Covenant v New-Covenant?? Reformed Old-Testament Judaism v Pauline-Christian Mithraism?? What if a hypothetical Archangelic-Conflict was (and is) some sort of a false-flag War in Heaven?? What if Genesis through Esther -- and Matthew through Revelation -- are two-sides of the same Bull?? What if Job through Malachi -- and the Red-Letter Teachings Attributed to Jesus -- are two-sides of the same Ram?? Might this be representative of The Great Controversy Between Bull and Ram in the Conflict of the Ages?? Sun-God v Sun-God?? System-Lord v System-Lord?? There can only be one "Ra"?? Can't they get along?? I truly do not know. Please listen to Sherry Shriner's 7-7-14 show (regarding the Bull, Mithraism, and Pauline-Christianity). http://www.blogtalkradio.com/sherrytalkradio/2014/07/08/07-07-14-monday-night-with-sherry-shriner I could say more -- but I'll leave it at that for now. http://www.touregypt.net/featurestories/ram.htm

The Ram in Ancient Egypt
by
Jimmy Dunn writing as Taylor Ray Ellison

Ancient Egypt was famous throughout the ancient world for its many varied gods and goddesses, as well as for their  worship of animals (or more correctly animals as manifestations of gods). Bulls, cows, cats, dogs, geese,  crocodiles and even  scarab beetles, along with many other animals were the object of such worship as embodiments of gods. Some animals, such as the  Apris Bull seem to have been worshipped specifically in their physical animal form. They might have been seen in a very similar manner to the single statue of a specific god in a temple's shrine, being the earthly manifestation of that god, which in the case of the Apris Bull, was  Ptah.

They are often referred to as temple animals, and one specific beast was chosen for this honor. Other animals such as the goose, an early manifestation of Amun, were kept in numbers and appear to have not been given the sacred status of the individual temple animals. One animal associated with perhaps some of Egypt's best known and most important gods was the Ram, who like the bull, seems to have also been specifically worshipped as a temple animal, though we currently know much less about this cult then that of the Apris bull. The ram was associated with various gods from Egypt's earliest periods even though sheep were considered not to be clean, or pure, by the ancient Egyptians.

Throughout history, rams have been important to mythological and religious concepts, associated with ancient gods from all over the world. The ram even became a symbol of Christ in ancient times. They also sometimes suffered from religion, being the objects of sacrifice to various gods. In fact, perhaps one of the most famous ancient accounts of a ram involves one in the Old Testament that Abraham found trapped by its horns in a thicket on Mount Moriah where he had gone to sacrifice his only son Isaac. [Gen 22-14] An angel stopped the hand of Abraham just as he was about to kill his boy and the ram was sacrificed in his stead.

The ram, like the bull, was perhaps even more venerated by the ancient Egyptians for its fertility, as well as for its warlike attributes. As a temple animal at such locations as  Mendes and Karnak, a single animal appears to have been cared for and treated very similar to the holiest of god's statues within the temple. These individual rams were almost certainly taken to visit the gods at other temples, and could give oracles (usually by some act to a yes or no question). other temples, and could give oracles (usually by some act to a yes or no question).

The very earliest gods that were depicted with ram features were probably based on the ram species known as Ovis longipes palaeoagytiaca known from predynastic times. Khnum, an important god throughout Egypt, but especially at Elephantine, who created mankind and even gods on his potters will, was apparently depicted as this species, with its long wavy horns and heavy build, as was  Banebdjedet (Ba-neb-Tetet), an early ram headed god at Mendes. Banebdjedet was the manifestation of the Lord of Djedet, as well as the ba, or soul of another of ancient Egypt's most famous gods, Osiris. In fact, Osiris is often depicted with a pair of ram horns attached to the base of his  atef crown also from this earliest species of ram.

Fairly recent excavations at Mendes have exposed an early  Old Kingdom and  First Intermediary Period Temple dedicated to the ram god, as well as the "hypogeum", apparently a facility that might be considered the ram oriented equivalent of the Serapeum, where the sacred Apris bulls were buried at Saqqara. The most recent information on its excavation indicates that twelve granite and three limestone ram sarcophagi were discovered in the hypogeum.

Later in Egyptian history, a second species of ram known as Ovis aries platyra aegyptiaca, a curved horn ram, appeared around the  12th Dynasty of Egypt's  Middle Kingdom. The most important deity of Egypt's  New Kingdom and later periods, Amun, seems to have been associated with this species of Ram. Amun is sometimes referred to as "lord of the two horns" and on his splendid, gilded, wooden festival boat a ram's head adorned both its prow and stern. As most people who have ever visited  Luxor (ancient Thebes) are probably aware, the processional road to the  Temple of Amun was flanked with ram headed lion sphinxes, each one guarding between its front legs a statue of the pharaoh.

There were actually a number of other gods of ancient Egypt associated with the ram, either having ram heads, or sometimes simply ram horns. These included Arsaphes (Herishef, Harsaphes), a god of Heracleopolis, Kherty (or perhaps Cherti), a ram headed god that probably originated at  Letopolis and had a dual nature being both hostile and protective, Andjety, who's main cult center was at Busiris in the Delta and who was in many aspects the precursor of Osiris,  Auf (Efu Ra), who was an aspect of the sun god,  Re as a ram headed deity surmounted by a  sun disk, and Harmakhet, a variant of Horus, who was the God of the dawn and of the morning sun, who was depicted in the form of a sphinx or a sphinx with the head of a ram.

Reference:

Ancient Gods Speak, The: A Guide to Egyptian Religion
Redford, Donald B.
2002
Oxford University Press
ISBN 0-19-515401-0

Dictionary of Ancient Egypt, The
Shaw, Ian; Nicholson, Paul
1995
Harry N. Abrams, Inc., Publishers
ISBN 0-8109-3225-3

Dictionary of Egyptian Gods and Goddesses, A
Hart, George
1986
Routledge
ISBN 0-415-05909-7

Egyptian Religion
Morenz, Siegfried
1973
Cornell University Press
ISBN 0-8014-8029-9

Gods of the Egyptians, The (Studies in Egyptian Mythology)
Budge, E. A. Wallis
1969
Dover Publications, Inc.
ISBN 486-22056-7
Aquaries1111 wrote:

Right on Oxy... Spirit is connected now through Mental Telepathy. I'm learning that I can manifest in my world what works for me, not forgetting however, that Mirrors in others will also reflect back to myself and vice a versa! What does this mean, it means, be careful what we say to others for it could mean that we say it to ourselves... So perhaps, everything I have shared on this site, is a reflection of myself to myself and vice versa.. So the Ancient Egyptian Deity is either feeding an ego or keeping you in confusion... What is our mission Dear? It is to start living our lives.. Truly Living Our Life! We are not here to fight, or to feel put upon a pedestal or to feel that we are the Whore of Babylon... Neutrality is the Key.. Perphaps saying what we mean and meaning what we say will have some semblance of notion.. Notion is Motion.. I like how you keep them all guessing within their imagination an unreal deity who feeds an ego.. Now, do I know who you are? No.. and you do not know who I am.. perhaps this yearning for wanting to know will perpetuate this game.... What really matters.?

A video and song from Raven which she shared before and to which I can relate to.. oh and by the way.. I have had live skype video sessions with TonyLove Blue, Raven, Rok and Xeia and they are Human Beings in Disguise with the mechanism of technology to connect the energies.. You know what we say.. Ortho.... We'd love to join you in.. Skype us, we are "real"!



The Dragons are Real, The Humans are Real
and between Us we can start "A New Beginning"
.. Love from Us!
orthodoxymoron wrote:

I Don't Drink, Skype, or Chew -- or Go with Girls Who Do!! I truly wish to remain somewhat distant and obscure. It's easier that way -- at least for now. Don't look now -- but the Telepaths Are Taking-Over!!!
Aquaries1111 wrote:

Your insights are "good" but not "great"
... give us more to chew on or we may think the grass is greener on the other side!
orthodoxymoron wrote:

The insights which you achieve while considering my "good-insights" are those which are "great". I tend to lead casual-observers to the edge of "truth" and give them the great pleasure of attaining "great-insights" via the "Eureka-Phenomenon". My "good-insights" are for those with "eyes to see -- and ears to hear".
Aquaries1111 wrote:Very good Oxy,

You teach me in reflection I am good and not great.. Perhaps, all I want to be is "neutral".. Can we look at ourselves without a mirror... and if so, what shall we see? Can we see ourselves? Can you look yourself in the "Eye" without the Mirror or reflection? Can we close our eyes within the Mirror and see ourselves anyway? I have.. and what a shocker.. my words "My eyes are closed and I can see myself".. What was I looking at? A mirror..The me within the Mirror then opened the Eyes and I said "That's strange, my eyes are closed and I can see myself". This is true gnosis in Out of Body Experience Oxy... Do you know what the true meaning is without confusion? I do... It means, we See even with Eyes Closed.  Eyes wide open when shut! We are the Dreamer and the Dream!  All Ways... Hey.. Share with us.. We Love You Oxy...


Aquaries1111 wrote:

He  brings her to life in his Dream and she brings him to Life in Hers...

Let us keep Dreaming.. and bringing us to Life Shall we?
orthodoxymoron wrote:The eyes of others are mirrors we gaze into -- asking "Am I Sane?" When we peer into the mirror -- it's not how we look -- it's how we see. "The me that I see is the me that I'll be." There's something creepy about mirrors. Art Bell thought so -- and so do I. A strange Space-Cowboy spoke to me about looking right or left -- while looking straight-ahead!! "Be a mirror to reflect dignity and self-respect." "Mirror, mirror on the wall..." OMG!! That Dragon looks SO Real!!!
Aquaries1111 wrote:

Can't you see the Dragon in me? I'm Real!
orthodoxymoron wrote:You must've "eaten your dragon!!" Hopefully it wasn't the one in the picture!! You must be a member of "The Council of Thuban." Delenn (in Babylon 5) was a member of "The Grey Council." I wonder if the writers of that show intended "Grey" to mean "Grey-Alien"?? I wonder if Humans -- Greys -- Reptilians -- and Dragons -- all have the same type of soul?? I wonder if Humans will soon be Greys -- Reptilians -- and Dragons?! Status Quo Ante Bellum?? Everyone should have a choice in the matter -- shouldn't they??
Aquaries1111 wrote:

You ask too many questions.. and don't share enough of your own answers. It's not about eating the Dragon. As Xeia announced on Camelot, it's about Riding the Dragon. I've come to realize, it's not even about "consuming" or "eating".. It's all about "Embracing".. Can you Embrace me and the Dragon within you?
orthodoxymoron wrote:

I used to attend a Bible-Class where the teacher placed several questions on the chalk-board -- and that was the basis of the whole class. Most of those in attendance had doctorates in something or other -- and the discussions were sometimes quite heated. Questions and Suggested Areas of Study are My Modus Operandi -- and I don't see that changing anytime soon. I think it was abraxasinas who suggested that I "eat my dragon" as a prerequisite to entering the Council of Thuban. I would require a HUGE amount of information and observation before I would be anything but neutral toward aliens, spirits, and other-than-human races. I'll probably just keep doing what I'm doing -- lifetime after lifetime -- hopefully in a much more disciplined and sophisticated manner -- probably in a 600 square-foot office-apartment with a supercomputer and a supermodel.
Aquaries1111 wrote:

The one true quesion to you Oxy is this... "Is there anything I can do for you today"?



Today is Tomorrow.//\\
orthodoxymoron wrote:
RedEzra wrote:God is Spirit so who is this Spirit that can make a universe and fill an earth with forms of intelligent life ?

This Spirit is obviously very capable and creative with a keen sense of organisation order and details. And if this sounds like a person it is because we were made in the image of this Spirit.

We cannot create but since we are creative we can use what the Spirit has created and make stuff.

There is a lot of thinking going on about this and that but the Spirit did not intend that we listen to the guesswork of Joe and Jane.

So pick up the Bible and read what the Spirit says !
orthodoxymoron wrote:I continue to be very apprehensive toward Genesis through Esther -- and the Book of Revelation -- especially regarding ethics. A Loving Creator-God does not seem to be appropriately represented in these 18 books. There may be a context which explains and justifies the conquest, mass-murder, etc. -- but where is it?? I find it much more inspiring to read Patriarchs and Prophets -- Prophets and Kings -- and Desire of Ages (all by Ellen White) -- even though I have huge problems with the overall writings of Ellen White. I would simply expect that whoever created the Human Brain and Eye could put together a more convincing and inspiring record of their activities and requirements than that which is found in the Holy Bible (as we know it). I am presently looking closely at the following books of the Bible (KJV) for guidance. I wonder what a system of ethics, law, law-enforcement, and the military might look like -- based upon these 16 books?!

1. Job.
2. Psalms.
3. Proverbs.
4. Ecclesiastes.
5. Song of Songs.
6. Isaiah.
7. Jeremiah.
8. Lamentations.
9. Luke.
10. John.
11. Acts.
12. Romans.
13. I Corinthians.
14. II Corinthians.
15. Galatians.
16. Hebrews.

My plan is to read these 16 books straight-through -- over and over -- for the rest of my life -- regardless of what challenges materialize (legitimate or illegitimate) -- as a mental and spiritual exercise -- from which I might extrapolate that which is most appropriate in modernity. What if most or all of the above are Wisdom-Literature and/or Historical-Fiction?? Might it be wise to start with that assumption -- and then look for evidences which might make these books more than literature and/or fiction?? Should Jesus be sold like soap in mega-churches?? You know what I'm talking about.
Last edited by orthodoxymoron on Sat Aug 10, 2019 10:24 am; edited 5 times in total