Consider, one more time, the following Biblical Minimal-List (in a variety of translations):

1. Deuteronomy.
2. Job to Malachi.
3. Acts.
4. Romans to Revelation.

This concept involves repeatedly-reading these Fundamentally-Theological Books in order, in a rapid and somewhat-aggressive manner, as a mental and spiritual exercise. The two most-problematic books in this list are Deuteronomy and Revelation. These two-books are extremely-violent. Notice that when one reads this group of 46 books straight-through, over and over, Revelation is immediately-followed by Deuteronomy. Also notice that Deuteronomy is the fifth-book of the Old-Testament, and Acts is the fifth-book of the New-Testament. Job to Malachi are the last 22 books of the Old-Testament, and Romans to Revelation are the last 22 books of the New-Testament. 23 Old-Testament Books. 23 New-Testament Books. 46 of 66 Canonical-Books.

I'd love to move on without rehashing antiquity, but what if it is necessary to get this particular study right, regardless of whether anyone likes it, or not?? This might be an Eschatological-Test of Biblical-Proportions. The variety of translations approach involves a variety of interpretations. Here is a rather boring video with rather poor recording quality, but with some rather profound points made by Dr. A. Graham Maxwell. I spent many Sabbath mornings in his class (often attended by Steven Spielberg's stepmother). I name-drop because it somehow adds interest to my tripe. My life is completely-uninteresting, so I try to spruce things up whenever I can. Kyrie Eleison. The second-video is the first-part of an interesting series of lectures by Dr. Desmond Ford. I spent many Sabbath mornings in his class, and I attended his infamous Forum-Lecture 'The Investigative Judgment: Theological-Milestone or Historical-Necessity?'
Alternatively, listening to critics of the Bible gives one a completely-different (and oddly-refreshing) perspective. I maintain that one must carefully consider as many points of view as possible to retain some semblance of credibility. Unfortunately, this often causes True-Believers to 'lose their faith' and become 'hard and bitter' opponents of the 'Truth'. In a sense, this is a no-win game, which has probably caused a lot of people to just skip the whole-mess, and move on to more important things (such as seeking fame, fortune, and power) with moral-ambiguity. Here are some examples of scholarly-stones thrown at the Bible (especially regarding the historical material). I'm frankly (and sadly) wondering if Pluralistic-Education and Corporate-Employment is replacing Judeo-Christianity and True-Belief?! I'm particularly-interested in how the Real Solar-System Powers That Be have influenced the progress and conflict of humanity. The history (factual and fictional) of the world is NOT Nice (to say the least). Why is this the case?? Responsibility for Evil might be the most-important theological and philosophical topic imaginable. Consider Theodicy and Eschatology.
My threads are disjointed and irreverent, mostly because I'm indulging in possibility-thinking (mostly without positive-thinking and self-esteem). What Would Norman Vincent Peale and Robert Harold Schuller Say?? I was present at the Crystal Cathedral when Dr. Peale delivered these sermons. I was almost persuaded. Some have found Peale Appalling and Paul Appealing!! Peale and Schuller didn't talk much about the Bible (while claiming to believe the Bible). Both seemed to use the Bible to support THEIR Teachings. Perhaps I should go and do likewise. Perhaps I should've listened to Dr. Peale and followed the example of President Trump. Perhaps I should've been Jesuit-Educated and a 33rd Degree Mason. Some of you know what I'm talking about. A particular Individual of Interest seemed to know way too-much about Dr. Robert H. Schuller, and seemed surprised when I did a brief Schuller impersonation!! Perhaps I could've been a contender!! It might've been. 'RA' told me that this Individual of Interest had changed their mind about me because of my participation in the Crystal Cathedral. What Would HAL 9000, the Matrix-Oracle, the God of This World, and the Queen of Heaven Say??
Brook wrote:

orthodoxymoron quoted:
I would really like to know if anyone has taken a close look at this thread -
or any of the other threads I have posted??

Raven wrote:
Barely, as its full of nothing but egotestical puritanical rantings from a completely ignorant fool, who would rather spend hours typing endless bathering bullshit out of his incessant mouth, and listening to his own "higher" ego then the True higher ego of the Divine.

If one reads your bullshit enough, one gets an idea as to the degree and level of
how deep your rabbit hole goes. Mostly the hole leads right up your XXX.

Oh bullshit oxy, you LOVE this XXXX, its all you talk about and point people in the direction of it!! Get over yourself already. You are an incredibly ignornant Xxxxx hiding behind a false puritanical skirt, who needs to grow some balls and accept his own self responsibility. Law of attraction baby, what you dish out will be in kind served back to you. Your so called sincere search is nothing but your own whining out loud, hoping for some small platitude from anyone taking the time to read your vomit.


Brook Responded:
Has someone got their panties in a bunch?  Oh wait....it must be that "True higher ego of the divine" speaking". Self Governance comes from knowing and understanding the Divine...............I'll bet that venom comes from one of those "aspects", or "archetypes" Divine understanding?  not so certain about that........ but none the less, "enlightening" words Raven. Truly sent with love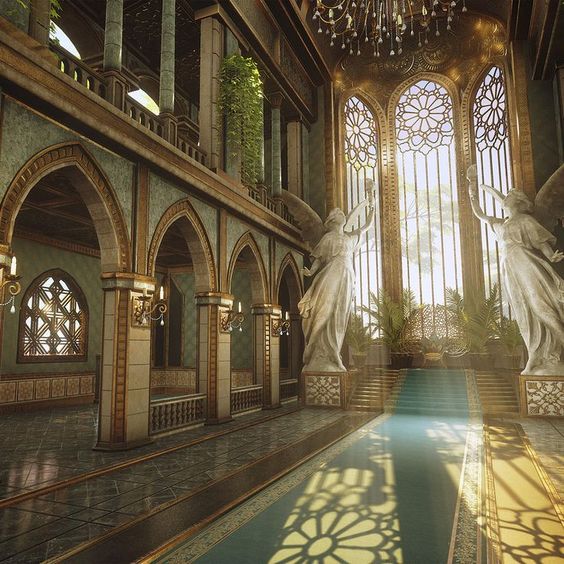 I'm tired of being ignored and/or hated as I attempt to 'figure things out' and 'solve the world's problems' without appreciation and/or compensation. Apparently 'casting one's pearls before the swine' constitutes a 'grave-threat to national-security'. I've been incognito for nearly two-months, and no-one has added to this thread. Why am I not surprised?? Is Rich@$$Hole the New-Normal?? What if Earth is supposed to be Purgatory Incorporated for All-Eternity?? What if Earth is NOT Supposed to be Made-Better?? 'RA' told me "You Can Leave Things the Way They Are, If You Choose" and "You'll Be Sorry If You Try to Save Humanity". What if 'Resistance is Futile' even for the Borg-Queen and/or Matrix-Mediatrix and/or Matrix-Creator?? Anyway, I'd appreciate some wise-advice regarding any of my Threads aka Exercises in Futility, but I won't hold my breath. I might contrast [Genesis to Esther] and [Matthew to Acts] with [Job to Malachi] and [Romans to Revelation], just for the hell of it. You know, the Historical-Books contrasted with the Theological-Books. Didn't you go to Sabbath-School or Sunday-School?? Consider reading [Job to Daniel] and [Romans to Philemon] straight-through, over and over, in the 'NIV Reader's Bible' (by Zondervan). [Wisdom-Books, Major-Prophets] and [Pauline-Epistles]. This might be a Missing-Link in your Sophisticated Alternative-Research. The Bible is a Can of Worms which must be properly understood and managed IMHO.

What Would Dr. Carol Williams Play?? What Would Dr. Francesca Stavrakopoulou Say?? I Love to Hear Francesca Say "David!!" 'RA' Told Me "I'm Close to God!!" What If God Doesn't Believe in God?? What Would George Zebrowski's 'Heathen God' Say?? https://epdf.tips/george-zebrowski-heathen-god.html Ever Heard of the 'Human (G)nome Project'?? What If God Isn't 'God-Enough' for Us?? A Famous Attorney Told Me "If Jesus Showed-Up the Church Wouldn't Know What to Do with Him!!" What If God is a Slob?? What If We Achieved Eternal-Freedom from God 5,000 to 15,000 Years Ago?? What If Our 'Proxy-God' is HAL 9000?? What Would David Bowman Say?? This might be much more significant than 'Patristics'. What Would Joseph Farrell Say?? Consider the following Individuals of Interest. Is there a past-life connection?? What if they are the Same-Soul?? Dr. Who was called 'Your Holiness' in 'The Vampires of Venice'. What Would a Renegade French Jesuit Organist Say?? Several Insiders (in all factions) need to study my nine USSS threads exhaustively. I'm an outsider, and I won't dig-deep, go-nuts, or sell-out, so I'll probably never know the Real-Deal and/or Real-Truth. It might be easier that way. What Would Ovid Say?? What Would Michael Say?? What Would the Dark Knight Say??

1. Martin Luther (1483 to 1546).
2. Francis Bacon (1561 to 1626).
3. Dietrich Buxtehude (1637 to 1707).
4. John Carroll (1735 to 1815).
5. Prince Albert (1819 to 1861).
6. Eugenio Pacelli (1876 to 1958).
7. Dr. Who (1963 to ????).

I understand the experiential and devotional aspects of 'He Lives Within My Heart' but I keep encountering sacred-texts such-as 1 Corinthians 15:24-28 New International Version:

Then the end will come, when he hands over the kingdom to God the Father after he has destroyed all dominion, authority and power. For he must reign until he has put all his enemies under his feet. The last enemy to be destroyed is death. For he "has put everything under his feet." Now when it says that "everything" has been put under him, it is clear that this does not include God himself, who put everything under Christ. When he has done this, then the Son himself will be made subject to him who put everything under him, so that God may be all in all.

Consider this 1994 lecture by Dr. Desmond Ford. https://www.youtube.com/watch?v=HSjDH6qO5zE There is a problem here. The deeper I dig, the more resistance I encounter, which I find highly-suspicious, as if the Matrix-Oracle is cracking-down on an Uppity Completely-Ignorant Fool with a Monkey-Mind and a God-Complex!! We seem to be in some sort of a Galactic-Prison aka Hotel-California, but perhaps it's better not to know. Ignorance seems to be Bliss and Virtue. Perhaps I should read 'Q' instead of the 'Holy-Bible'. It might be easier that way. I understand the Christ Concept, but the details seem increasingly problematic, such as the 'Hard Sayings of Jesus' (see Dr. F.F. Bruce) or the 'Quest for the Historical Jesus in Acts to Revelation'. There are numerous 'Hard Sayings' and the 'Life and Teachings of the Historical Jesus' (as found in the Gospels) don't seem to exist or be acknowledged in Acts to Revelation. However, visualizing a Perfect Being of Ethics and Responsibility named 'Christ' and/or 'Jesus' is spiritually expedient and effective. My current problem with religion is that people are scared and superstitious, and seem incapable of being open and honest regarding their church and sacred-writings. Perhaps Pluralistic-Education and Corporate-Employment is the New-Religion for a New-Age (or something corny like that).

Perhaps one should tell people what they wish to hear about 'Jesus' and 'Religion'. Perhaps one should say (in essence) "I Think Like You Do." Perhaps one should make as much money as possible, and "Praise God from Whom All Blessings Flow." The Revelation of Jesus Christ is highly-violent and highly-upsetting. The first and last chapters should be carefully examined before buying into the rest of the Last Book of the Bible. I appreciate supernatural-experiences, but I don't seek them. I don't astral-travel or channel-archangels, but what was I supposed to do when someone showed-up, saying "I AM RA"?? I'm going to let this go for a while, but I'm presently thinking in terms of reading 1 Chronicles to Malachi in the Reader's NIV Bible (without verse numbering) straight-through, over and over. James Dean (in East of Eden) would love that version! I have no idea where this might ultimately lead, but it might shed significant light on Genesis to 2 Kings and Matthew to Revelation. Something is very-right and very-wrong with Religion and Spirituality (as we know it).

Just a heads-up for all concerned (and unconcerned). I recently visited that Masonic-Cemetery (which is sort of a ritual with me). It makes me face myself and think. I'm feeling worse and worse, with my 'one-eye out of alignment with the other-eye' episodes occurring much more frequently. I'm seeing those 'streaming white lights' much more often (which I'm interpreting as nefarious remote-viewing). Some 'wandering-souls' might not make it back to their bodies. My computer has been running very-hot, with the battery draining very-quickly, which means that someone has been messing with my computer. I hope you guys are cracking-down on the Bad-Guys as hard as you crack-down on the Good-Guys. If I don't have much-longer would that be a good-thing or a bad-thing (for me, the good-guys, and the bad-guys)?? What if I left, and never returned??

In 'Babylon 5', Michael Garibaldi states "We Go to War Because We Like It" (or something to that effect). 'The Gods of Eden' by William Bramley is an eye-opener regarding war. I suspect that ALL of US are Ancient-Warriors, who are Prisoners of War, in a Prison-Planet in Rebellion (or something to that effect). I suspect the Artificial-Intelligence Management of Humanity for many thousands of years (or something to that effect) which might involve some sort of Direct-Democracy wherein we get what we want (regardless of whether it's right or wrong). In 'Babylon 5', Mr. Morden keeps asking "What Do You Want??" I suspect that wars are centrally planned and orchestrated for profit and power. I further suspect that the Nukes and Space-Force are Centrally-Controlled, which might explain why we haven't had a full-bore World War III (yet). The Technocratic-Enslavement of Humanity might be enforced by the Weapons of Mass-Destruction We've Built to 'Protect' Ourselves.

I honestly don't know what to do, so I guess I'll just keep doing what I'm doing, which isn't much. This thing might simply need to play-out, to prove some sort of a galactic-point. The prophetic-thing and the War in Heaven thing might have everything to do with everything, but there are at least a million different interpretations of what that might mean. Mystery seems to be an integral-part of 'The Plan'. I've talked to several young-people who seem to think 'Everything is Fine' and that we're entering into a 'Bright-New Beautiful-Tomorrow'. I hope they're correct, but the German-People probably thought that was the case in the 1930's (to greater or lesser extents). They seemed to have God and Technology on their side. The hidden factional-conflicts frighten me, mostly because they're probably extremely sophisticated and well-financed. They're all probably more diabolical than hell itself. Perhaps all-factions are centrally-managed. I suspect that people such as Jordan Maxwell and Linda Moulton Howe suspect this as well (judging from bits and pieces of their presentations). I honestly don't wish to dive too deeply into these troubled-waters. The Matrix seems to have ways to deal with cats who become too loud and curious. They have ways to make us stop. Many ways.

I've somewhat recently been modeling a four-planet solar-system, namely Sun, Planet-Hell, Planet-Purgatory, Planet-Paradise, Planet-Administration (in very-crude terms) and Planet-Purgatory seems to be the only one with 'Freedom' and/or 'Probation'. Planet-Hell would have an open  'Devil' with Absolute-Authority. Planet-Paradise would have an open 'God' with Absolute-Authority. Planet-Purgatory would probably advertise 'Freedom' but still have a hidden 'Devil' and/or 'God' aka Deep-State (in very-crude terms). Earth's Moon might be a Refereeing Planet-Administration (with a pretty regimented modus-operandi). Sometimes it seems as if Earth and the Moon are an amalgamation of All of the Above (in very-crude terms). I've somewhat idealistically modeled a 'United States of the Solar System' commencing in or around A.D. 2133, which might incorporate the best of All of the Above (in very-crude terms).

I don't know what's really going-on (here, and throughout the universe). I have no credible information regarding 'the rest of the universe' to compare with 'here'. 'Here' might be 'as good as it gets', 'as bad as it gets', or 'somewhere in-between'. I'm very-concerned regarding how we 'mess' with everyone and everything. We seem to have no-problem opening legion 'Pandora's Boxes' (in very-crude terms). I frankly don't have a problem with trusting and obeying 'God' if (and only if) we're dealing with the 'Real-Deal' but the Holy-Writings and Religious-Leaders often don't inspire much confidence relative to a 'Real-Deal Righteous-God'. I suffer from a Theological-Crisis of Biblical-Proportions 24/7, and it honestly feels as-if I'm being cracked-down upon by the Matrix (in very-crude terms). I suspect an Ancient to Modern YouTube and Supercomputer Based Investigative-Judgment (in very-crude terms). 'RA' told me "You Did It With YouTube" and "Negotiations Occur Every-Day". I could say a lot more about this, but my policy is to 'Beat-Around the Burning-Bush'.   

I wish I were a scholar, but the inconvenient truth is that my misery regarding the predicaments of humanity and myself propel me to seek unconventional explanations and solutions, which is why I hang out on this website. I suppose I'm attempting to understand the real characters and circumstances behind the mythologies and theologies. The Christ (as we know Him) seems to be a shadow of a very-ancient lost-somebody. I'm leaning toward some sort of Zeus and Artemis (figurative and/or literal) conflict and/or collaboration. I'm merely a reflector of the brilliance of others (including members of this website). I've merely created a study-guide for Sirius-Researchers (and NOT a manifesto and/or ultimatum). I know that I don't know, but I suspect that humanity (and myself) are in a HUGE amount of trouble. I'm truly an Apostate-SDA, and possibly a Past-Life Renegade-Turncoat Roman-Catholic and/or Ancient-Hebrew. I might be an Ancient Hermaphrodite-Reptilian System-Lord (for all I know) with a HUGE amount of Karmic-Debt. I simultaneously accept and reject the Bible and EGW. I simultaneously accept and reject the UFO and Alien reports and theories. I'm reduced to reviewing my threads in a MOST miserable manner. Probably the less-said the-better. It might've been...Shalom.
Carol wrote:

Well stated Oxy. "Mystery seems to be an integral-part of 'The Plan'." And I still think you are far closer to the target in your understanding of all of the elements in play then anyone could possibly imagine. For the most part I just sit back and enjoy the show with the appropriate ohs, ahh, and arghs. All we can do is our best, pray and keep in alignment with our spiritual core.

Report date: 03.12.2019

The UK and the EU have reached an impasse in negotiations. May is preparing for another vote and it is happening very soon. The US National Security Council has now warned Italy not to join the Belt and Road initiative started by China. The Federal Reserve Chairman has appeared on 60 minutes, the question is why now. This is part of the plan, the setup is complete.Report date: 03.12.2019

More layoffs are coming for the MSM. Feds arrest dozens in a college bribery scam, many of those involved are tv and movie stars. Rep Doug Collins releases Lisa Pages transcript. Schiff is panicking. JW is suing for communication between RR and Comey. US embassy staff are leaving Venezuela. Q drops more bread, the countdown continues, be ready and prepared.Lisa Page's congressional testimony reveals that the FBI was considering charging Hillary Clinton under the Espionage Act for "gross negligence" — until the DOJ flat-out told them "No. https://twitter.com/JerryDunleavy/status/1105566267426119680
Last edited by orthodoxymoron on Wed Jul 24, 2019 3:11 am; edited 6 times in total