What if we're dealing with 'Two Queens and a Supercomputer' going way, way, way back?? What if David Bowman, Frank Poole, and HAL 9000 were Three Queens in Antiquity?? I realize this is a stretch, with a lot of missing-links, but what-if?? What Would Lilith, Eve, and the Serpent in the Tree of Knowledge Say and Do?? What Would Vala and Adria Say and Do?? What Would Diana and Anna Say and Do?? Consider the Two Angels on the Ark of the Covenant. Two Queens and a Supercomputer?? Consider the City of London Coat of Arms. What Would Isis, Osiris, and Horus Say and Do?? What Would Isis, Horus, and Set Say and Do??
What if one read Acts to James in the Numberless NIV (straight-through, over and over)?? Would this constitute comprehensively-legitimate Christianity?? What if Acts to James interpreted Acts to James?? Context Without Pretext?? What Would Richard Carrier Say?? What do Job to Daniel, and Acts to Revelation, reveal concerning the Historical Jesus?? What do the New-Testament Red-Letters reveal concerning the Historical Jesus?? What Would Artemis aka Sekhmet aka Diana Say?? What Would Ovid Say?? What Would Cupid Do?? Was there a relationship between Artemis and Ovid?? What if both are alive and well, and living on Planet Earth?? What Would Orion the Hunter Say?? What Would the Apostle Paul Say?? What Would the Ephesians Say?? What Would Sherry Shriner Say?? What Would Brook Say?? I know next to nothing about this subject, but it might be more important than most anyone can imagine. What Would Serqet Say?? What Would Cleopatra Say?? What Would Amen Ra Say?? What Would Marduk Ra Say?? What Would Lilith Say?? What Would Adam Say?? What Would Eve Say?? What Would Blanche Barton Say?? What Would HAL 9000 Sing?? What if Artemis = Daisy?? Look at the words to 'Daisy', especially regarding 'DART'. What if we are primarily Dealing with Zeus and Artemis?? Ba'al and Qetesh?? Amen and Artemis?? Michael and Gabriel?? Lucifer and Lucifer?? Male and Female?? Male and Male?? Female and Female?? Queen A, Queen B, and HAL 9000?? Da'an, Zo'or, and HAL 9000?? Must I explain?? I Am SO Tired of This Stupid Game!! Stop This Mad, Mad, Mad, Mad World!! I Want to Get Off!! I Want to Get My Rocks Off!! Take It Off!! Take It All Off!!

https://en.wikipedia.org/wiki/Artemis Artemis (/'??rt?m?s/; Greek: ??teµ?? Artemis, Attic Greek: [ár.te.mis]) was one of the most widely venerated of the Ancient Greek deities. Her Roman equivalent is Diana.[2] Some scholars[3] believe that the name, and indeed the goddess herself, was originally pre-Greek.[4] Homer refers to her as Artemis Agrotera, Potnia Theron: "Artemis of the wildland, Mistress of Animals".[5] The Arcadians believed she was the daughter of Demeter.[6] In the classical period of Greek mythology, Artemis was often described as the daughter of Zeus and Leto, and the twin sister of Apollo. She was the Hellenic goddess of the hunt, wild animals, wilderness, childbirth, virginity and protector of young girls, bringing and relieving disease in women; she often was depicted as a huntress carrying a bow and arrows.[7] The deer and the cypress were sacred to her. In later Hellenistic times, she even assumed the ancient role of Eileithyia in aiding childbirth.

The name Artemis (noun, feminine) is of unknown or uncertain etymology,[8][9] although various ones have been proposed.[10][11] For example, according to J. T. Jablonski,[11] the name is also Phrygian and could be "compared with the royal appellation Artemas of Xenophon. According to Charles Anthon the primitive root of the name is probably of Persian origin from *arta, *art, *arte, all meaning "great, excellent, holy," thus Artemis "becomes identical with the great mother of Nature, even as she was worshipped at Ephesus".[11] Anton Goebel "suggests the root st?at or ?at, "to shake," and makes Artemis mean the thrower of the dart or the shooter".[10]

The name could also be possibly related to Greek árktos "bear" (from PIE *h2r?t?os), supported by the bear cult that the goddess had in Attica (Brauronia) and the Neolithic remains at the Arkoudiotissa Cave, as well as the story about Callisto, which was originally about Artemis (Arcadian epithet kallisto);[12] this cult was a survival of very old totemic and shamanistic rituals and formed part of a larger bear cult found further afield in other Indo-European cultures (e.g., Gaulish Artio). It is believed that a precursor of Artemis was worshipped in Minoan Crete as the goddess of mountains and hunting, Britomartis. While connection with Anatolian names has been suggested,[13][14] the earliest attested forms of the name Artemis are the Mycenaean Greek, a-te-mi-to /Artemitos/ and, a-ti-mi-te /Artimitei/, written in Linear B at Pylos.[15] R. S. P. Beekes suggested that the e/i interchange points to a Pre-Greek origin.[16] Artemis was venerated in Lydia as Artimus.[17] Georgios Babiniotis, while accepting that the etymology is unknown, also states that the name is already attested in Mycenean Greek and is possibly of Pre-Greek origin.[9] Ancient Greek writers, by way of folk etymology, and some modern scholars, have linked Artemis (Doric Artamis) to ??taµ??, artamos, i.e. "butcher"[18][19] or, like Plato did in Cratylus, to ??teµ??, artem?s, i.e. "safe", "unharmed", "uninjured", "pure", "the stainless maiden".[10][11][20]

Leto bore Apollo and Artemis, delighting in arrows,
Both of lovely shape like none of the heavenly gods,
As she joined in love to the Aegis-bearing ruler.
—?Hesiod, Theogony, lines 918–920 (written in the 7th century BC)

Various conflicting accounts are given in Classical Greek mythology regarding the birth of Artemis and Apollo, her twin brother. However, in terms of parentage, all accounts agree that she was the daughter of Zeus and Leto and that she was the twin sister of Apollo. An account by Callimachus has it that Hera forbade Leto to give birth on either terra firma (the mainland) or on an island. Hera was angry with her husband Zeus because he had impregnated Leto but the island of Delos disobeyed Hera and Leto gave birth there. According to the Homeric Hymn to Artemis the island where Leto gave birth was Ortygia.[21] In ancient Cretan history Leto was worshipped at Phaistos and, in Cretan mythology, Leto gave birth to Apollo and Artemis on the islands known today as Paximadia. A scholium of Servius on Aeneid iii. 72 accounts for the island's archaic name Ortygia[22] by asserting that Zeus transformed Leto into a quail (ortux) in order to prevent Hera from finding out about his infidelity, and Kenneth McLeish suggested further that in quail form Leto would have given birth with as few birth-pains as a mother quail suffers when it lays an egg.[23] The myths also differ as to whether Artemis was born first, or Apollo. Most stories depict Artemis as born first, becoming her mother's midwife upon the birth of her brother Apollo.

The childhood of Artemis is not fully related in any surviving myth. The Iliad reduced the figure of the dread goddess to that of a girl, who, having been thrashed by Hera, climbs weeping into the lap of Zeus.[24] A poem by Callimachus to the goddess "who amuses herself on mountains with archery" imagines some charming vignettes. Artemis, while sitting on the knee of her father, Zeus, asked him to grant her several wishes:

to always remain a virgin
to have many names to set her apart from her brother Phoebus (Apollo)
to have a bow and arrow made by the Cyclops
to be the Phaesporia or Light Bringer
to have a knee-length tunic so that she could hunt
to have sixty "daughters of Okeanos", all nine years of age, to be her choir
to have twenty Amnisides Nymphs as handmaidens to watch her dogs and bow while she rested
to rule all the mountains
to rule any city
to have the ability to help women in the pains of childbirth.[25]

Artemis believed that she had been chosen by the Fates to be a midwife, particularly since she had assisted her mother in the delivery of her twin brother, Apollo.[26] All of her companions remained virgins, and Artemis closely guarded her own chastity. Her symbols included the golden bow and arrow, the hunting dog, the stag, and the moon. Callimachus tells[27] how Artemis spent her girlhood seeking out the things that she would need to be a huntress, how she obtained her bow and arrows from the isle of Lipara, where Hephaestus and the Cyclops worked.

Oceanus' daughters were filled with fear, but the young Artemis bravely approached and asked for bow and arrows. Callimachus then tells how Artemis visited Pan, the god of the forest, who gave her seven bitches and six dogs. She then captured six golden-horned deer to pull her chariot. Artemis practiced with her bow first by shooting at trees and then at wild beasts.[27]
Intimacy

As a virgin, Artemis had interested many gods and men, but only her hunting companion, Orion, won her heart. Orion was accidentally killed either by Artemis or by Gaia. The river god Alpheus was in love with Artemis, but as he realizes that he can do nothing to win her heart, he decides to capture her. Artemis, who is with her companions at Letrenoi, goes to Alpheus, but, suspicious of his motives, she covers her face with mud so that the river god does not recognize her. In another story, Alphaeus tries to rape Artemis' attendant Arethusa. Artemis pities Arethusa and saves her by transforming Arethusa into a spring in Artemis' temple, Artemis Alphaea in Letrini, where the goddess and her attendant drink. Bouphagos, the son of the Titan Iapetus, sees Artemis and thinks about raping her. Reading his sinful thoughts, Artemis strikes him at Mount Pholoe. Siproites is a boy, who, either because he accidentally sees Artemis bathing or because he attempts to rape her, is turned into a girl by the goddess.

Multiple versions of the Actaeon myth survive, though many are fragmentary. The details vary but at the core, they involve a great hunter, Actaeon who Artemis turns into a stag for a transgression and who is then killed by hunting dogs.[28][29] Usually, the dogs are his own, who no longer recognize their master. Sometimes they are Artemis' hounds. According to the standard modern text on the work, Lamar Ronald Lacey's The Myth of Aktaion: Literary and Iconographic Studies, the most likely original version of the myth is that Actaeon was the hunting companion of the goddess who, seeing her naked in her sacred spring, attempts to force himself on her. For this hubris, he is turned into a stag and devoured by his own hounds. However, in some surviving versions, Actaeon is a stranger who happens upon her. According to the Latin version of the story told by the Roman Ovid[30] having accidentally seen Artemis (Diana) on Mount Cithaeron while she was bathing, he was changed by her into a stag, and pursued and killed by his fifty hounds.[31] Different tellings also diverge in the hunter's transgression, which is sometimes merely seeing the virgin goddess naked, sometimes boasting he is a better hunter than she,[32] or even merely being a rival of Zeus for the affections of Semele.

In some versions of the story of Adonis, who was a late addition to Greek mythology during the Hellenistic period, Artemis sent a wild boar to kill Adonis as punishment for his hubristic boast that he was a better hunter than her. In other versions, Artemis killed Adonis for revenge. In later myths, Adonis had been related as a favorite of Aphrodite, and Aphrodite was responsible for the death of Hippolytus, who had been a favorite of Artemis. Therefore, Artemis killed Adonis to avenge Hippolytus's death. In yet another version, Adonis was not killed by Artemis, but by Ares, as punishment for being with Aphrodite.

Orion was Artemis' hunting companion. In some versions, he is killed by Artemis, while in others he is killed by a scorpion sent by Gaia. In some versions, Orion tries to seduce Opis,[33] one of Artemis' followers, and she kills him. In a version by Aratus,[34] Orion takes hold of Artemis' robe and she kills him in self-defense. In yet another version, Apollo sends the scorpion. According to Hyginus[35] Artemis once loved Orion (in spite of the late source, this version appears to be a rare remnant of her as the pre-Olympian goddess, who took consorts, as Eos did), but was tricked into killing him by her brother Apollo, who was "protective" of his sister's maidenhood.

The twin sons of Poseidon and Iphidemia, Otos and Ephialtes, grew enormously at a young age. They were aggressive, great hunters, and could not be killed unless they killed each other. The growth of the Aloadae never stopped, and they boasted that as soon as they could reach heaven, they would kidnap Artemis and Hera and take them as wives. The gods were afraid of them, except for Artemis who captured a fine deer (or in another version of the story, she changed herself into a doe) and jumped out between them. The Aloadae threw their spears and so mistakenly killed each other.

Callisto was the daughter of Lycaon, King of Arcadia and also was one of Artemis's hunting attendants. As a companion of Artemis, she took a vow of chastity. Zeus appeared to her disguised as Artemis, or in some stories Apollo gained her confidence and took advantage of her or, according to Ovid, raped her. As a result of this encounter, she conceived a son, Arcas. Enraged, Hera or Artemis (some accounts say both) changed her into a bear. Arcas almost killed the bear, but Zeus stopped him just in time. Out of pity, Zeus placed Callisto the bear into the heavens, thus the origin of Callisto the Bear as a constellation. Some stories say that he placed both Arcas and Callisto into the heavens as bears, forming the Ursa Minor and Ursa Major constellations.

Artemis punished Agamemnon after he killed a sacred stag in a sacred grove and boasted that he was a better hunter than the goddess. When the Greek fleet was preparing at Aulis to depart for Troy to begin the Trojan War, Artemis becalmed the winds. The seer Calchas advised Agamemnon that the only way to appease Artemis was to sacrifice his daughter Iphigenia. Artemis then snatched Iphigenia from the altar and substituted a deer. Various myths have been told about what happened after Artemis took her. Either she was brought to Tauros and led the priests there or became Artemis' immortal companion.[36]

A Queen of Thebes and wife of Amphion, Niobe boasted of her superiority to Leto because while she had fourteen children (Niobids), seven boys and seven girls, Leto had only one of each. When Artemis and Apollo heard this impiety, Apollo killed her sons as they practiced athletics, and Artemis shot her daughters, who died instantly without a sound. Apollo and Artemis used poisoned arrows to kill them, though according to some versions two of the Niobids were spared, one boy and one girl. Amphion, at the sight of his dead sons, killed himself. A devastated Niobe and her remaining children were turned to stone by Artemis as they wept. The gods themselves entombed them.

Chione was a princess of Pokis. She was beloved by two gods, Hermes and Apollo, and boasted that she was prettier than Artemis because she made two gods fall in love with her at once. Artemis was furious and killed Chione with her arrow or struck her dumb by shooting off her tongue. However, some versions of this myth say Apollo and Hermes protected her from Artemis' wrath.

Artemis saved the infant Atalanta from dying of exposure after her father abandoned her. She sent a female bear to suckle the baby, who was then raised by hunters. In some stories, Artemis later sent a bear to hurt Atalanta because others claimed Atlanta was a superior hunter. Among other adventures, Atalanta participated in the hunt for the Calydonian Boar, which Artemis had sent to destroy Calydon because King Oeneus had forgotten her at the harvest sacrifices. In the hunt, Atalanta drew the first blood and was awarded the prize of the skin. She hung it in a sacred grove at Tegea as a dedication to Artemis. Meleager was a hero of Aetolia. King Oeneus had him gather heroes from all over Greece to hunt the Calydonian Boar. After the death of Meleager, Artemis turned his grieving sisters, the Meleagrids into guineafowl that Artemis loved very much.

In Nonnus Dionysiaca,[37] Aura was the daughter of Lelantos and Periboia. She was a virgin huntress, just like Artemis and proud of her maidenhood. One day, she claimed that the body of Artemis was too womanly and she doubted her virginity. Artemis asked Nemesis for help to avenge her dignity and caused the rape of Aura by Dionysus. Aura became a mad and dangerous killer. When she bore twin sons, she ate one of them while the other one, Iacchus, was saved by Artemis. Iacchus later became an attendant of Demeter and the leader of Eleusinian Mysteries.

Polyphonte was a young woman who fled home preferring the idea of a virginal life with Artemis to the conventional life of marriage and children favoured by Aphrodite. As a punishment Aphrodite cursed her, causing her to have children by a bear. The resulting offspring, Agrius and Oreius, were wild cannibals who incurred the hatred of Zeus. Ultimately the entire family were transformed into birds and more specifically ill portents for mankind.[38]

Artemis may have been represented as a supporter of Troy because her brother Apollo was the patron god of the city and she herself was widely worshipped in western Anatolia in historical times. In the Iliad[39] she came to blows with Hera, when the divine allies of the Greeks and Trojans engaged each other in conflict. Hera struck Artemis on the ears with her own quiver, causing the arrows to fall out. As Artemis fled crying to Zeus, Leto gathered up the bow and arrows. Artemis played quite a large part in this war. Like her mother and brother, who was widely worshipped at Troy, Artemis took the side of the Trojans.

At the Greek's journey to Troy, Artemis becalmed the sea and stopped the journey until an oracle came and said they could win the goddess' heart by sacrificing Iphigenia, Agamemnon's daughter. Agamemnon once promised the goddess he would sacrifice the dearest thing to him, which was Iphigenia, but broke that promise. Other sources[which?] said he boasted about his hunting ability and provoked the goddess' anger. Artemis saved Iphigenia because of her bravery. In some versions of the myth,[which?] Artemis made Iphigenia her attendant or turned her into Hecate, goddess of night, witchcraft, and the underworld. Aeneas was helped by Artemis, Leto, and Apollo. Apollo found him wounded by Diomedes and lifted him to heaven. There, the three of them secretly healed him in a great chamber.

Artemis, the goddess of forests and hills, was worshipped throughout ancient Greece.[40] Her best known cults were on the island of Delos (her birthplace), in Attica at Brauron and Mounikhia (near Piraeus), and in Sparta. She was often depicted in paintings and statues in a forest setting, carrying a bow and arrows and accompanied by a deer. The ancient Spartans used to sacrifice to her as one of their patron goddesses before starting a new military campaign. Athenian festivals in honor of Artemis included Elaphebolia, Mounikhia, Kharisteria, and Brauronia. The festival of Artemis Orthia was observed in Sparta.

Pre-pubescent and adolescent Athenian girls were sent to the sanctuary of Artemis at Brauron to serve the Goddess for one year. During this time, the girls were known as arktoi, or little she-bears. A myth explaining this servitude states that a bear had formed the habit of regularly visiting the town of Brauron, and the people there fed it, so that, over time, the bear became tame. A girl teased the bear, and, in some versions of the myth, it killed her, while, in other versions, it clawed out her eyes. Either way, the girl's brothers killed the bear, and Artemis was enraged. She demanded that young girls "act the bear" at her sanctuary in atonement for the bear's death.[41] Virginal Artemis was worshipped as a fertility/childbirth goddess in some places, assimilating Ilithyia, since, according to some myths, she assisted her mother in the delivery of her twin. During the Classical period in Athens, she was identified with Hecate. Artemis also assimilated Caryatis (Carya).

As Aeginaea, she was worshipped in Sparta; the name means either huntress of chamois, or the wielder of the javelin (a??a??a).[42][43] Also in Sparta, Artemis Lygodesma was worshipped. This epithet means "willow-bound" from the Gr. lygos (?????, willow) and desmos (desµ??, bond). The willow tree appears in several ancient Greek myths and rituals.[44] She was worshipped at Naupactus as Aetole; in her temple in that town there was a statue of white marble representing her throwing a javelin.[45] This "Aetolian Artemis" would not have been introduced at Naupactus, anciently a place of Ozolian Locris, until it was awarded to the Aetolians by Philip II of Macedon. Strabo records another precinct of "Aetolian Artemos" at the head of the Adriatic.[46] As Agoraea she was the protector of the agora.

As Agrotera, she was especially associated as the patron goddess of hunters. In Athens Artemis was often associated with the local Aeginian goddess, Aphaea. As Potnia Theron, she was the patron of wild animals; Homer used this title. As Kourotrophos, she was the nurse of youths. As Locheia, she was the goddess of childbirth and midwives. She was sometimes known as Cynthia, from her birthplace on Mount Cynthus on Delos, or Amarynthia from a festival in her honor originally held at Amarynthus in Euboea. She was sometimes identified by the name Phoebe, the feminine form of her brother Apollo's solar epithet Phoebus.

Alphaea, Alpheaea, or Alpheiusa (Gr. ??fa?a, ??fea?a, or ??fe???sa) was an epithet that Artemis derived from the river god Alpheius, who was said to have been in love with her.[47] It was under this name that she was worshipped at Letrini in Elis,[48][49] and in Ortygia.[50] Artemis Alphaea was associated with the wearing of masks, largely because of the legend that while fleeing the advances of Alpheius, she and her nymphs escaped him by covering their faces.[51] As Artemis Anaitis, the 'Persian Artemis' was identified with Anahita. As Apanchomene, she was worshipped as a hanged goddess.

Artemis was born on the sixth day, which made it sacred for her. Festival of Artemis in Brauron, where girls, aged between five and ten, dressed in saffron robes and played at being bears, or "act the bear" to appease the goddess after she sent the plague when her bear was killed. Festival of Amarysia is a celebration to worship Artemis Amarysia in Attica. In 2007, a team of Swiss and Greek archaeologists found the ruin of Artemis Amarysia Temple, at Euboea, Greece.[52] Festival of Artemis Saronia, a festival to celebrate Artemis in Trozeinos, a town in Argolis. A king named Saron built a sanctuary for the goddess after the goddess saved his life when he went hunting and was swept away by a wave. He held a festival in her honor.[53] On the 16th day of Metageitnio (second month on the Athenian calendar), people sacrificed to Artemis and Hecate at Deme in Erchia.[54] Kharisteria Festival on 6th day of Boidromion (third month) celebrates the victory of the Battle of Marathon, also known as the Athenian "Thanksgiving".[55]

Day six of Elaphobolia (ninth month) festival of Artemis the Deer Huntress where she was offered cakes shaped like stags, made from dough, honey and sesame seeds.[56] Day 6 or 16 of Mounikhion (tenth month) is a celebration of her as the goddess of nature and animals. A goat was sacrificed to her.[57] Day 6 of Thargelion (eleventh month), is the Goddess's birthday, while the seventh was Apollo's.[58] A festival for Artemis Diktynna (of the net) was held in Hypsous. Laphria, a festival for Artemis in Patrai. The procession starts by setting logs of wood around the altar, each of them 16 cubits long. On the altar, within the circle, the driest wood is placed. Just before the festival, a smooth ascent to the altar is built by piling earth upon the altar steps. The festival begins with a splendid procession in honor of Artemis, and the maiden officiating as priestess rides last in the procession upon a chariot yoked to four deer, Artemis' traditional mode of transport (see below). However, the sacrifice is not offered until the next day. In Orchomenus, a sanctuary was built for Artemis Hymnia where her festival was celebrated every year.

The oldest representations of Artemis in Greek Archaic art portray her as Potnia Theron ("Queen of the Beasts"): a winged goddess holding a stag and leopard in her hands, or sometimes a leopard and a lion. This winged Artemis lingered in ex-votos as Artemis Orthia, with a sanctuary close by Sparta. In Greek classical art she is usually portrayed as a maiden huntress, young, tall and slim, clothed in a girl's short skirt,[59] with hunting boots, a quiver, a bow[60] and arrows. Often, she is shown in the shooting pose, and is accompanied by a hunting dog or stag. When portrayed as a moon goddess, Artemis wore a long robe and sometimes a veil covered her head. Her darker side is revealed in some vase paintings, where she is shown as the death-bringing goddess whose arrows fell young maidens and women, such as the daughters of Niobe. Artemis was sometimes represented in Classical art with the crown of the crescent moon, such as also found on Luna and others. On June 7, 2007, a Roman era bronze sculpture of Artemis and the Stag was sold at Sotheby's auction house in New York state by the Albright-Knox Art Gallery for $25.5 million.

According to the Homeric Hymn to Artemis, she had golden bow and arrows, as her epithet was Khryselakatos ("of the Golden Shaft") and Iokheira ("showered by arrows"). The arrows of Artemis could also bring sudden death and disease to girls and women. Artemis got her bow and arrow for the first time from The Kyklopes, as the one she asked from her father. The bow of Artemis also became the witness of Callisto's oath of her virginity. In later cult, the bow became the symbol of waxing moon.[61]

Artemis' chariot was made of gold and was pulled by four golden horned deer (Elaphoi Khrysokeroi). The bridles of her chariot were also made of gold.[62]

Although quite seldom, Artemis is sometimes portrayed with a hunting spear. Her cult in Aetolia, the Artemis Aetolian, showed her with a hunting spear. The description about Artemis' spear can be found in Ovid's Metamorphosis,[where?] while Artemis with a fishing spear connected with her cult as a patron goddess of fishing.[63] As a goddess of maiden dances and songs, Artemis is often portrayed with a lyre.[64]

Deer were the only animals held sacred to Artemis herself. On seeing a deer larger than a bull with horns shining, she fell in love with these creatures and held them sacred. Deer were also the first animals she captured. She caught five golden horned deer called Elaphoi Khrysokeroi and harnessed them to her chariot.[62] The third labour of Heracles, commanded by Eurystheus, consisted of catching the Cerynitian Hind alive. Heracles begged Artemis for forgiveness and promised to return it alive. Artemis forgave him but targeted Eurystheus for her wrath.[65]

Artemis got her hunting dogs from Pan in the forest of Arcadia. Pan gave Artemis two black-and-white dogs, three reddish ones, and one spotted one – these dogs were able to hunt even lions. Pan also gave Artemis seven bitches of the finest Arcadian race. However, Artemis only ever brought seven dogs hunting with her at any one time.[66]

The sacrifice of a bear for Artemis started with the Brauron cult. Every year a girl between five and ten years of age was sent to Artemis' temple at Brauron. The Byzantine writer Suidos relayed the legend in Arktos e Brauroniois. A bear was tamed by Artemis and introduced to the people of Athens. They touched it and played with it until one day a group of girls poked the bear until it attacked them. A brother of one of the girls killed the bear, so Artemis sent a plague in revenge. The Athenians consulted an oracle to understand how to end the plague. The oracle suggested that, in payment for the bear's blood, no Athenian virgin should be allowed to marry until she had served Artemis in her temple ('played the bear for the goddess').[67]

The boar is one of the favorite animals of the hunters, and also hard to tame. In honor of Artemis' skill, they sacrificed it to her. Oineus and Adonis were both killed by Artemis' boar.[68]

Artemis felt pity for the Meleagrids as they mourned for their lost brother, Meleagor, so she transformed them into Guinea Fowl to be her favorite animals.

Hawks were the favored birds of many of the gods, Artemis included.

Palm and Cypress were issued[clarification needed] to be her birthplace. Other plants sacred to Artemis are Amaranth and Asphodel.[69]

At Ephesus in Ionia, Turkey, her temple became one of the Seven Wonders of the World. It was probably the best known center of her worship except for Delos. There the Lady whom the Ionians associated with Artemis through interpretatio graeca was worshipped primarily as a mother goddess, akin to the Phrygian goddess Cybele, in an ancient sanctuary where her cult image depicted the "Lady of Ephesus" adorned with multiple pendulous, breast-like protuberances on her torso, variously interpreted as multiple accessory breasts, as eggs, grapes, acorns,[70] or even bull testes.[71][72] Excavation at the site of the Artemision in 1987–88 identified a multitude of tear-shaped amber beads that had adorned the ancient wooden cult image or xoanon.[73] In Acts of the Apostles, Ephesian metalsmiths who felt threatened by Saint Paul's preaching of Christianity, jealously rioted in her defense, shouting "Great is Artemis of the Ephesians!"[74] Of the 121 columns of her temple, only one composite, made up of fragments, still stands as a marker of the temple's location..

105 Artemis, the Artemis (crater), the Artemis Chasma and the Artemis Corona have all been named after the goddess.

Artemis is the acronym for "Architectures de bolometres pour des Telescopes a grand champ de vue dans le domaine sub-Millimetrique au Sol", a large bolometer camera in the submillimeter range that was installed in 2010 at the Atacama Pathfinder Experiment (APEX), located in the Atacama Desert in northern Chile.[75]

The taxonomic genus Artemia, which entirely comprises the family Artemiidae, derives from Artemis. Artemia are aquatic crustaceans known as brine shrimp, the best known species of which, Artemia salina, or Sea Monkeys, was first described by Carl Linnaeus in his Systema Naturae in 1758. Artemia live in salt lakes, and although they are almost never found in an open sea, they do appear along the Aegean coast near Ephesus, where the Temple of Artemis once stood.
Acts 19: While Apollos was at Corinth, Paul took the road through the interior and arrived at Ephesus. There he found some disciples and asked them, "Did you receive the Holy Spirit when you believed?" They answered, "No, we have not even heard that there is a Holy Spirit." So Paul asked, "Then what baptism did you receive?" "John's baptism," they replied. Paul said, "John's baptism was a baptism of repentance. He told the people to believe in the one coming after him, that is, in Jesus." On hearing this, they were baptized in the name of the Lord Jesus. When Paul placed his hands on them, the Holy Spirit came on them, and they spoke in tongues and prophesied. There were about twelve men in all. Paul entered the synagogue and spoke boldly there for three months, arguing persuasively about the kingdom of God. But some of them became obstinate; they refused to believe and publicly maligned the Way. So Paul left them. He took the disciples with him and had discussions daily in the lecture hall of Tyrannus. This went on for two years, so that all the Jews and Greeks who lived in the province of Asia heard the word of the Lord. God did extraordinary miracles through Paul, so that even handkerchiefs and aprons that had touched him were taken to the sick, and their illnesses were cured and the evil spirits left them. Some Jews who went around driving out evil spirits tried to invoke the name of the Lord Jesus over those who were demon-possessed. They would say, "In the name of the Jesus whom Paul preaches, I command you to come out." Seven sons of Sceva, a Jewish chief priest, were doing this. One day the evil spirit answered them, "Jesus I know, and Paul I know about, but who are you?" Then the man who had the evil spirit jumped on them and overpowered them all. He gave them such a beating that they ran out of the house naked and bleeding. When this became known to the Jews and Greeks living in Ephesus, they were all seized with fear, and the name of the Lord Jesus was held in high honor. Many of those who believed now came and openly confessed what they had done. A number who had practiced sorcery brought their scrolls together and burned them publicly. When they calculated the value of the scrolls, the total came to fifty thousand drachmas. In this way the word of the Lord spread widely and grew in power. After all this had happened, Paul decided to go to Jerusalem, passing through Macedonia and Achaia. "After I have been there," he said, "I must visit Rome also." He sent two of his helpers, Timothy and Erastus, to Macedonia, while he stayed in the province of Asia a little longer.

About that time there arose a great disturbance about the Way. A silversmith named Demetrius, who made silver shrines of Artemis, brought in a lot of business for the craftsmen there. He called them together, along with the workers in related trades, and said: "You know, my friends, that we receive a good income from this business. And you see and hear how this fellow Paul has convinced and led astray large numbers of people here in Ephesus and in practically the whole province of Asia. He says that gods made by human hands are no gods at all. There is danger not only that our trade will lose its good name, but also that the temple of the great goddess Artemis will be discredited; and the goddess herself, who is worshiped throughout the province of Asia and the world, will be robbed of her divine majesty." When they heard this, they were furious and began shouting: "Great is Artemis of the Ephesians!" Soon the whole city was in an uproar. The people seized Gaius and Aristarchus, Paul's traveling companions from Macedonia, and all of them rushed into the theater together. Paul wanted to appear before the crowd, but the disciples would not let him. Even some of the officials of the province, friends of Paul, sent him a message begging him not to venture into the theater. The assembly was in confusion: Some were shouting one thing, some another. Most of the people did not even know why they were there. The Jews in the crowd pushed Alexander to the front, and they shouted instructions to him. He motioned for silence in order to make a defense before the people. But when they realized he was a Jew, they all shouted in unison for about two hours: "Great is Artemis of the Ephesians!" The city clerk quieted the crowd and said: "Fellow Ephesians, doesn't all the world know that the city of Ephesus is the guardian of the temple of the great Artemis and of her image, which fell from heaven? Therefore, since these facts are undeniable, you ought to calm down and not do anything rash. You have brought these men here, though they have neither robbed temples nor blasphemed our goddess. If, then, Demetrius and his fellow craftsmen have a grievance against anybody, the courts are open and there are proconsuls. They can press charges. If there is anything further you want to bring up, it must be settled in a legal assembly. As it is, we are in danger of being charged with rioting because of what happened today. In that case we would not be able to account for this commotion, since there is no reason for it." After he had said this, he dismissed the assembly.
NIBIRUAN / SUMERIAN GODS = HINDU GODS = GREEK GODS AND SOME VATICAN, BUDDHIST, JEWISH AND SOUTH AMERICAN GODS AS WELL!!!

SEKHMET = DURGA = ARTEMIS = MUT = ATHENA = WHITE JAGUAR LADY = WHITE BUFFALO CALF WOMAN = VAISHNO DEVI

ALCYONE = SATYANARAYANA = APOLLO = PTAH = VISHNU = RAMA
AMUN RA = KRISHNA

ANAT = ERESHKIGAL = KALI = BLACK MADONNA = BLACK TARA

ASTARTE = PARVATI = WHITE TARA = MADONNA = SHEKINAH = UMA = NAMMA
MAIA = SATI = DAKSHAYANI = DAMKINA = GODDESS OF THE MOUNTAINS

ENKI = SHIVA= HOLY SPIRIT = ZEUS = CHAKRASAMVARA = AVALOKITESHWARA = CHENREZIG = LUCIFER = EA = ADONAI = HADAD = BA'AL = RUDRA = KAAL BHAIRAVA

AN = ANU = PARA BRAHMA = YAHVEH = ALLAH

THE GREAT RA = AMEN RA = PRAKASH BRAHMA = HIGHER ASPECT OF YAHVEH = FATHER OF THE GODS

ANSAR = ABZU = ABBA = APSU = KASHYAPA = ADITYA = SURYA = SUN GOD = SHAMASH = DUAS PITA = SATYAVAT MANU = SWAYAMBHU = VYWAMUS
DHARMA DEV = YAMA

INDRA = PAN = VAJRAPANI

GAIA = ADITI = BHU = BHOOMI DEVI = KOUMUDHI = KAMADHENU = NINHURSAG = KI = URAS = EARTH GODDESS

ENLIL = GARBHODAKASAYANI = JEHOVAH

NINLIL = LAKSHMI = GODDESS OF GRAIN

MOON GOD = CHANDRA DEV = NANNA

INANNA = LILITH = SELENE = MOHINI

DUMUZI = ADAMU = ADAM = DAMU

EVE = KHEBA = NINTI

NERGAL = NARAKASURA

TIAMAT = TARAKA

TYPHON = PULOMAN

THOTH = GANESHA = HERMES

MARDUK = MURUGAN = KARTHIKEYA = NIMROD = MARS

HORUS = OSIRIUS = SANAT KUMARA = EROS = DIONYSUS = ANCIENT OF DAYS = TAMMUZ = MIN = KAMDEV = PRADYUMNA

ISIS = MARY = MARIAMMA = KOUMARI = VENUS = APHRODITE = ISHTAR = SEMIRAMIS = HATHOR = MAYAVATI = KANYAKUMARI = TRIPURA SUNDARI = RATI = 16 YEAR OLD GODDESS

JESUS = SANANDA KUMARA

MARY MAGDALENE = LADY NADA

HADES = SHANI = SATAN = WRATHFUL TIBETAN DEITY

7 ARCHANGELS = 7 SAPTARISHIS = COUNCIL OF SEVEN

ATLAS = HIMAVAN = DAKSHA = EL

PLEIONE = MENAKA

APEP = KALASURA

7 PLAIEDES' SISTERS = 7 KRITTIKAS = 7 SAPTA MATRIKAS

PARASURAM = GILGAMESH; NOAH = VIVASVAT MANU; NOAH'S ARC = MALAYAN HILLS.

WILD COW GODDESS = NINSUN = NININSINA = RENUKA

HUMBABA = TRISHANKU = KALMASHAPADA

SARASWATI = SESHAT

HERACLES = HERCULES = ARJUNA

ENOCH = METATRON

HERA = INDRANI

AURORA = USHA

EOS = SAVITA

VARUNA = POSEIDON

MITHRA = ZOROASTRA

TVASTRI = HAPHAESTOS = BUNENE

HOLY GRAIL = AMRITAM = SOMA = LIFE ELIXIR = NECTAR OF IMMORTALITY

THE LIST IS ENDLESS!

THE NIBIRUAN GODS ( NIBIRU = NEBADON = VULCAN = PLANET X = WORMWOOD FROM SIRIUS B ) HAD THEIR BASES EVERYWHERE.

ALL THE RELIGIONS HAVE THE SAME SOURCE !
( BIBLE -> BY-BAL -> BY BA'AL( ENKI))
( QURAN -> QUR-AN / ANU )

MANY OF THE COMPARED CHARACTERS/ INCIDENTS MIGHT HAVE HAPPENED AT ONE PLACE AND THEN IMPLANTED INTO ANOTHER CULTURE FOR THEIR BENEFIT.

SOURCE : http://www.galacticroundtable.com/fo...ods-hindu-gods [dead-link]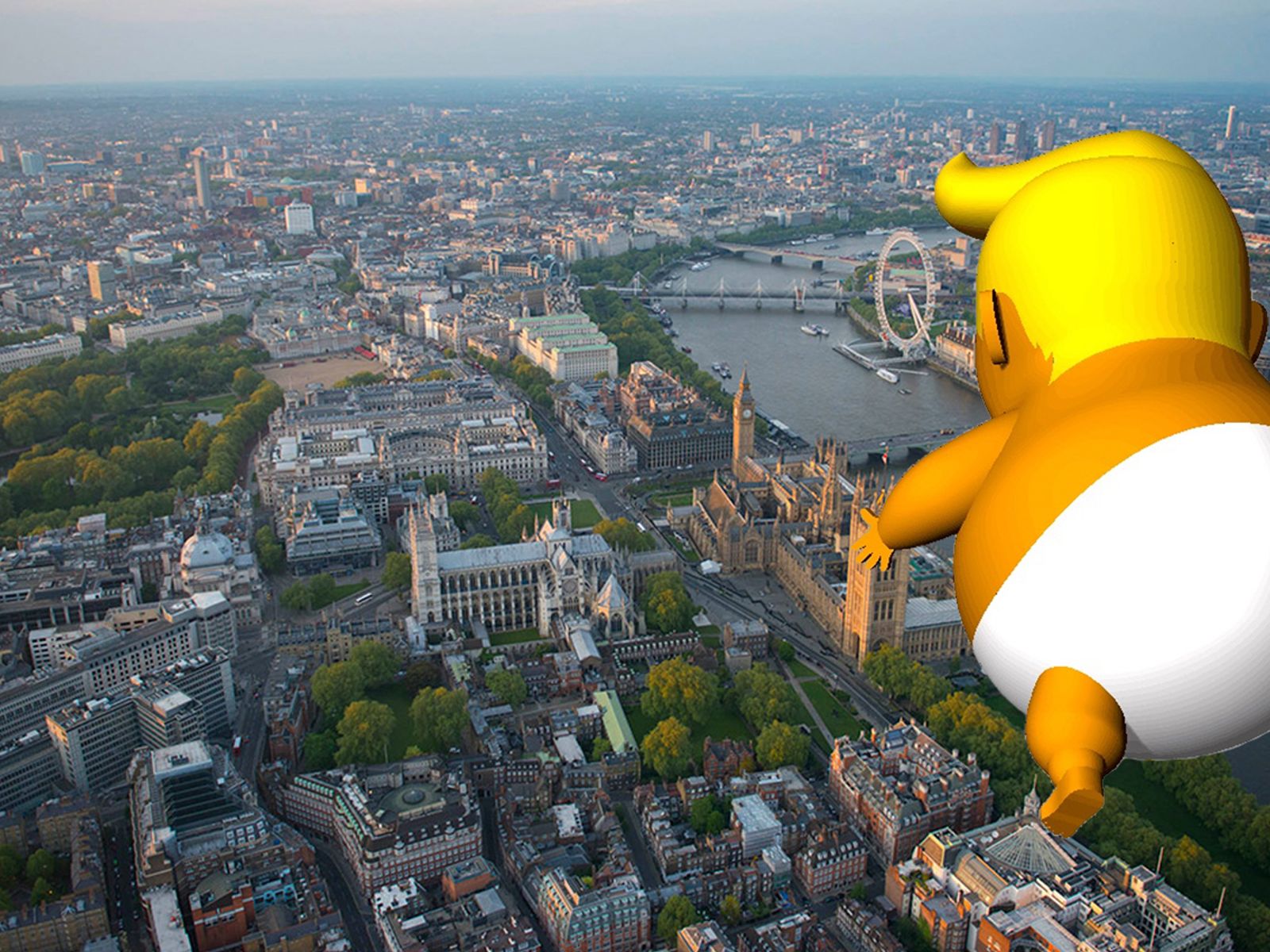 "What Are We Going To Do About Orthodoxymoron??"
orthodoxymoron wrote:

This is strange. The Mists seems dead. The slow posting-activity is now almost at a standstill. There are still posts from a week-ago shown at the left of the welcome-page. It's Independence Day. The Markets are at Critical-Levels. The volcanic-activity in Hawaii seems bizarre (where Carol lives). The West-Coast of the USA seems vulnerable in many-ways. I've reached critical-levels in my realization of forbidden-knowledge, while experiencing extreme physical, mental, and spiritual discomfort and disorientation. 2018-19 is pointed-toward as being ripe for disruptive-disclosure and alien-invasions (fake or real). We seem to have been on the brink for decades. We seem to have walked off the edge of the cliff, but are not yet plummeting (as in the cartoons). The two major sources in my strange research-project are dead or dying (beginning in January of 2018). Disclosure is beginning to go mainstream (after being sequestered to the lunatic-fringe for decades). How close to midnight are we?? Things seem too-quiet in consideration of all the dirt being dug-up by the conspiracy-theorists. Is the 'Time of Trouble' finally upon-us?? Is the end near (again)?? I've been a rather quiet 'Wolf-Cryer' for decades, and I've experienced a 'Time of Trouble' before the 'Time of Trouble', beginning as a child, with my education in a rather harsh religion (especially regarding soteriology and eschatology) and I suppose I've attempted to 'deal with it' by turning it into Religious and Political Science-Fiction on this website (for better or worse, I know not). Yesterday, I goofed-up, and told a wealthy Englishman "Happy Fourth!!" He was NOT amused. "God Save the Queen??"

Near the end of '2001: A Space Odyssey' in that room with the aged David Bowman, there is a painting on the wall with a woman in pink, and a man in blue. 'Pinkie' and 'Blue Boy'?? 'Pinky and the Brain'?? What if Thoth is HAL 9000?? What if whoever deals directly with HAL is 'Lucifer'?? What if the BMOC gets targeted by HAL, and gets turned into a 'King Rat' of the Matrix?? What if there have been several 'Lucifer' beings?? What if 'Lucifer' equals 'Mediator'?? Ellen White writes of Humanity standing before a Holy-God Without a Mediator at the End of the World!! A few years ago, I was told that Lucifer no longer existed (since 1998). I believe Lionhawk told me that. What if Humanity is the New 'Lucifer'?? Regarding 'Pinky and the Brain', one is a genius, and the other's insane. What if the 'Brain' is HAL 9000?? What if dealing with HAL drives 'Lucifer' insane?? "HAL, Open the Pod-Bay Doors!!" George Green spoke of top-leaders on cocaine behaving shamefully. What if knowing the 'Real-Truth' drives ANYONE insane?? Try reading the Bible with Supercomputers and Artificial-Intelligence clearly in mind. I'm not going to explain. What if the Creator of the Supercomputer-Matrix is subject to their creation?? Did the Cylons take-over thousands of years ago?? What if this was a desperate Survival-Modality for All-Concerned??

This thing has gotten too-dark for me to continue in public. I'll passively think about my tripe, but do NOT expect anything significant from me. Just study my threads (and read between the lines). I will NOT lead anyone down the Primrose-Path. Do NOT follow me into the ditch. What if 'Independence Day' is an 'Impossible Dream'?? What if 'We Can't Win'?? What if the 'Great Controversy Between Christ and Satan in the Conflict of the Ages' is a Battle Between Da'an and Zo'or as Artificial-Intelligence Front-Beings for HAL 9000?? Research 'Ancient Annunaki Supercomputer', but Do NOT Become an Alcoholic!! What Would eleni Say?? What Would abraxasinas Say?? What Would Balem Abrasax Say?? What if there was a damn-good reason why Jupiter Jones (ancient and modern) hated her life, and ultimately left things the way they were?? What Would Dr. Who Do?? What Would the Valeyard Say?? What Would the Master Say?? What Would the Madam Inquisitor Say?? What if the Valeyard, Inquisitor, and High-Council were Artificial-Intelligence Beings Created by Dr. Who?? What if Dr. Who Created the Matrix?? What if Dr. Who = David Bowman = Peter Venkman = David Mann = Michael (figuratively and/or literally)?? What if HAL 9000 = Gabriel??



Perhaps one last time, please take my threads seriously, but not too seriously. I suspect that the overall situation will NOT be nice. Things might get artificially better prior to being deliberately crashed and burned with extreme prejudice. I continue to be a 'Law and Order' sort of guy, rather than a 'Fire and Brimstone' kind of guy. Try thinking in terms of Eschatological-Jurisprudence. What if the Investigative-Judgment began around 13,000 BC?? I know that I don't know. I'm playing with burning-magnesium BUT consider Richard Hillary https://en.wikipedia.org/wiki/Richard_Hillary and Joseph P. Kennedy Jr. https://en.wikipedia.org/wiki/Joseph_P._Kennedy_Jr. What Would Blue Roller Say?? That Richard Hillary was Enki?? What Would Freddie Mercury Say?? Didn't Richard Hillary write a book titled 'The Last Enemy'?? The words of that title are found in 1 Corinthians 15:24-28 (regarding Jesus delivering the Kingdom to God the Father). I could elaborate, but I usually just drop hints here and there, without properly researching the hints myself. I often do NOT wish to figure things out. This is sort of a 'back-channel' between me and who-knows-who?! The bottom-line in this stuff is 'How Do We Know Anything For Certain??' The Bible Says This. The History Books Say That. Who Lies?? Who Tells the Truth?? Who Wins?? Who Loses?? Try thinking in terms of the Corrupt and Violent Implementation of Idealistic Plans (Past, Present, and Future). The Ends Justify the Means?? The Means Determine the Ends?? For What Purpose?? To What End?? What Would the Nasty Little-Horn Say?? WTF??
orthodoxymoron wrote:

"Space Cops!!"

Just as the Info-War is heating-up and going mainstream, I'm trying to not look at it, or listen to it. I just watched a video, claiming that Jackie shot President Kennedy!! I had thought about that previously (honest) but I had been somewhat convinced by the Bill Cooper claim that the Limo-Driver shot the President. If I remember correctly, Bill claimed that an exploding-bullet with shellfish-toxin was used (which might explain the appearance of smoke near JFK's head). If Jackie did it, that might explain the appearance of smoke, as well. Who Knows?? One commenter on the video claimed that the shooting was staged (and that JFK didn't die)!! What doesn't make sense to me, is why the shooting occurred in such a public and precarious context!! Without being an expert, it seems to me that a stationary-target in a non-public setting would be more of a 'sure-thing' with a minimum of witnesses. Couldn't one of those prostitutes who serviced the President have been used for such a dastardly-deed?? Seymour Hersh, in 'The Dark Side of Camelot' took the position that President Kennedy was extremely-vulnerable during his prostitute-appointments. Is the truth important?? Is the system so rigged, that the truth doesn't matter?? Are the High-Profile Guilty Defended and Protected At the Highest-Levels?? Has the Info-War Leveled the Playing-Field?? As I've written so many times, 'RA' asked me if I knew who ordered the JFK Hit?? I stated a name, and 'RA' just stared at me, without saying a word. It was VERY Creepy!! Meanwhile, Back to the Bible!! Consider the following Minimal-List:

1. Genesis.
2. Deuteronomy.
3. Psalms.
4. Proverbs.
5. Ecclesiastes.
6. Isaiah.
7. Ezekiel.
8. Daniel.
9. Romans.
10. 1 Corinthians.
11. 2 Corinthians.
12. Galatians.
13. Hebrews.
14. James.
15. Revelation.

Martin Luther thought that Hebrews, James, Jude, and Revelation should NOT have been included in the Bible!! Even if the Bible is BS, who wrote the BS, and why?? What if 10% of the Bible is the Gospel-Truth?? What if one read 1 Chronicles to Malachi in the NIV without verse-numbering (straight-through, over and over) with these 27 books interpreting these 27 books, as a stand-alone Whole-Bible?? There are also 27 books in the New Testament!! 5 historical-books and 22 theological-books in each of these groups!! What does the first-group reveal about the second-group?? What does the second-group reveal about the first-group?? Which group contains the harshest eschatology?? How Readest Thou?? I've turned Politics and Religion into Science-Fiction and Conspiracy-Theories (for better or worse, I know not). Is Upward-Mobility more important than Truth-Seeking?? I thought I was helping by seeking the truth in all things, but I'm having second and third thoughts. Should one simply study the world for investment and business opportunities (without regard for helping or hurting)?? Does attempting to make things better really make things better?? Should one just Watch and Profit?? Do you see what I mean?? No Illegal-Activities. No Good-Samaritan Heroics. Just Taking-Advantage of Circumstances to Maximize the Bottom-Line. Is this morally-acceptable in a world which doesn't wish to be told the truth (or told what to do)?? What Would George Soros Say?? Should I read the Bible every day?? Should I read the Wall Street Journal every day?? What if one simply read the A-Section of the WSJ (straight-through) every day, while listening to Bach and Buxtehude (as an Uppity-Religion)?? Must I Explain?? I'm Rambling. Sorry About That.What if the Kennedy-Dynasty was (and is??) the Original Project Camelot??!! What if Bill and Kerry are John and Jackie??!! Sorry, I couldn't resist. What about The Mists of Avalon?? If that last video is at least partially true, what would the implications and ramifications be regarding The United States of the Solar System, A.D. 2133?? What Would Miles Mathis Say?? http://mileswmathis.com/barindex2.pdf This pdf Blew Me Away!! You might wish to research ALL of the Miles Mathis papers. I've just started doing so, and I have no idea where the BS ends, and the TRUTH begins. I'm beginning to think that disclosure might not exceed expectations regarding Creating Heaven On Earth. Knowing Too-Much Might Create a Brand-New Hell On Earth. Just Saying. A certain individual who I've encountered over the past few years, reminds me of a young Jackie!! Once, Carol passively commented that people would be shocked if they knew who Mercuriel really was!! As usual, I just mention this and that, and hint at this and that, without really going anywhere with anything (except regarding wild-speculation about who I might be on a soul-basis)!! One More Thing. 'RA' told me "The Bush's sold-out very-quickly!!" 'RA' also told me "I like Bill Clinton!!" Finally, 'RA' told me "I'm Very Close to God!!" Honest.

I keep thinking about the 'Garden of Eden' as a continuation of the 'War in Heaven' which might've started ten to fifteen thousand years ago (at least regarding this particular solar system). 13,500 years-ago keeps coming up. Try thinking in terms of a War in Heaven Artificial-Intelligence Direct-Democracy Singularity!! What Would HAL 9000 Say?? What Would an MIT-PhD Say?? I recently noticed that a Massachusetts number tried to call me, but left no message. I recently spoke with an alumnus of Boston College (about the Jesuits), as well as speaking with an alumnus of the Harvard Business School. I worked with a graduate of the Harvard Divinity School for a couple of years. I'm way out of my league with these people!! What Would David Bowman Say?? What Would Seymour Cray Say?? What Would Ray Kurzweil Say?? http://kurzweilai.net/pdf/RayKurzweilReader.pdf

"Orthodoxymoron On The Mists of Avalon!!"
I Do NOT Endorse 'Atheist-Videos' But I Think They Should Be Carefully Examined. Examine ALL Sides, But Don't Expect That To Make You Happy. What is the Law of God in the Torah?? Every Word of the Torah?? The Ten Commandments?? Deuteronomy?? What Was the Law of God Pre-Eden?? What Was the Law of God Post-Eden?? What Was the Law of God Pre-Sinai?? What Was the Law of God Post-Sinai?? What Was the Law of God Pre-Golgotha?? What Was the Law of God Post-Golgotha?? Does the Law of God Apply Only to Jews?? Which Laws Apply to Which Planets, Races, Religions, Nations, and Centuries?? Dr. Richard Carrier claims that No God Exists Because There Is No Clear, Concise, and Rational Standard and Story (or something to that effect). This could apply to 'No God' OR 'Deposed God' OR 'Gods in Conflict' OR ???? I have rather irreverently entertained the possibility of a 'Stargate SG-1' theology in this particular solar system (and possibly beyond). If this hypothesis is even somewhat true, the implications and ramifications are MOST Disturbing. Almighty-God or No-God Theories of Divinity Are MUCH Neater and Cleaner. You might have to spend decades of quality-time to fully grasp what I'm hinting-at. I'm massively backing-off. I guess I'd sort of like to become an expert on what I've already posted on the internet, without branching-out into new areas of madness. Perhaps in five to ten years, a Martin Sheen sort of Agent Kind of Guy might talk to me in a parking-garage at 3AM in a black SUV (or something like that). Who Knows?? The Horror!!

Once again, I'm becoming more and more like Professor Augusto Monti in the 1978 miniseries 'The Word'. What if I told you that I've spoken with individuals who remind me of various Kennedy's??!! I Will NOT Talk About THAT!! Where Would a King Live?? Where Would a President Live?? What Would the Lady From Kennebunkport Say?? What Would Robert Kennedy Do?? What if Joseph is an Engineer?? What if John is a Teacher?? Enough Said!! Actually, take another look at that 1980's movie 'The Changeling'!! This stuff sends chills up and down my spine!! I think I really need to limit my research to the SDA Bible Commentary and Baroque Music!! I Must 'Go For Baroque'!! I Must Go Incognito!! One More Thing. I recently encountered a 'Padme' look-alike!! I'm Sirius!! Sirius Was a Dog!! Pavlov Was a Dog!! Anubis Was a Dog!! I Love Dogs!! I've Always Loved Dogs, But I Am NOT Sirius, Pavlov, Anubis, Or a Dog!! I'm Just a Completely Ignorant Fool With a Messiah Complex!! And They're Coming to Take Me Away!! Hey!! Hey!!

By The Way, In the 'Real Slim Shady' Video (below), Notice Slim Shady Doing Donuts in a Restaurant Parking-Lot in the Blue AMC Pacer. I honestly used to do donuts in a restaurant parking-lot with my Blue AMC Pacer!! I also worked in a fast-food restaurant, but I never spit on anyone's food!! Notice how the back-window is propped-open. This makes that Pacer look like the station-wagon version John Denver drove in 'Oh, God!' I drove my AMC Pacer in Burbank, CA, and years later, I drove it to my grocery-store job. Is this significant?? Probably not, but I still wonder as I wander!! What if I'm the 'Real Slim Shady'?? What Would Michael Do in Daniel 12?? What if Michael is the 'Real Slim Shady'?? What if I'm being set-up BIG-TIME?? What Would the Antichrist Say?? What Would Azazel Say?? Here I Stand. I Can Do No Other. What if Michael 'Standing-Up' is simply making their presence known?? What if Michael was supposed to be 'Dead-Forever'?? 'RA' told me "You're Lucky to be Alive!!" 'RA' called me "Michael" at Wal*Mart!! What if the worst thing I could do would be to do something?? What if I'm supposed to study, pray, and watch, without getting involved in the madness?? I have a good heart, but I seem to be waiting for something. Perhaps another life. Who Knows?? That's How These Things Go.
It might be necessary to focus upon my USSS threads, while looking-through ALL of my threads. There's a lot of stuff I probably should've included in this thread, but I'm done (for now). What if the War was over before it started?? What if Earth, the Solar-System, Galaxy, and Universe were NEVER Up for Grabs?? What if my pathetic-life is merely a Red-Herring?? Perhaps the Human-Experiment will NEVER be allowed to succeed, even if it turns-out to be the best-thing in the history of the universe. Original-Insubordination might've made Innovative-Triumphalism impossible. What if there will be pandemonium when the Rebels Against God see what those who were Loyal to God got?? Please study my material diligently to attempt to verify and/or nullify my speculation. My tentative-plan is to review some of my work, and attempt to destroy it. Honestly. I do NOT wish to place my-tripe on a pedestal, and attempt to make some sort of a neo-standard for all to behold with reverence and awe. Oh how futile and inutile!! My Teachers are Everyone and Everything. I do NOT wish to teach and preach. I wish to listen and learn. Even if I turned-out to be the BMOC, I'd still retreat to a 600 square-foot office-apartment with a Supercomputer and InterPlaNet. Perhaps I already have my very-own office-apartment on the Dark-Side of the Moon!! Would that be a good-thing or a bad-thing?? It would probably be somewhat-neutral, once the novelty wore-off. Ancient-Freedom probably got old in a hurry, once the novelty of Separation from God wore-off, and we started fighting for power in a REALLY Nasty Uncivil-War Between Soul-Relatives. Just Speculation.

That first video (below) is chilling. First, that missile-scare in January, and now this. What's next?? Sherry Shriner kept saying to get away from the coastlines, and numerous sources keep predicting Tsunamis of Biblical-Proportions. It seems as if natural-disasters can be deliberately-precipitated, such that they appear to be completely-natural events. Consider Fukushima. Three days prior to Fukushima 'RA' told me "I'm sorry we couldn't work together. Too much water has gone under the bridge." What if there are pre-planted (and centrally-controlled) nukes throughout the world (in cities, fault-lines, volcanoes, etc.)?? I suspect that things can be made better than they really are, and worse than they really are. Rigged-Markets?? Rigged-Weather?? Rigged-Elections?? Rigged-Earthquakes?? Rigged-Tsunamis?? Many people (including me) see something deeply sinister and powerful in both 9/11 and Fukushima, and many people (including me) warn that events are on the horizon which might literally be the end of all of us (by accident and/or design).

Think long and hard about that Hal Lindsey interview (below). I share Art Bell's concern regarding irreversible and non-negotiable Horrific-Prophecy. What Would Dr. Richard Rice Say?? What Would Dr. Erwin R. Gane Say?? What Would Dr. Desmond Ford Say?? What Would Gillian Ford Say?? What Would Elenne Ford Say?? What Would Luke Ford Say?? I continue to indulge in Comparative-Eschatology, wherein one considers 'The End' with 1. An Almighty God of the Universe. 2. A Local Solar System God, who is Mighty But Not Almighty. 3. No God. Just a Bunch of Greedy and Stupid Humans Getting in Each-Others Way. My bias is that 1 Exists But Doesn't Seem to be Active in This Solar System At This Time, and That a Combination of 2 and 3 Is What We're Dealing With Presently. I suspect that our future is going to be worse than a Science-Fiction Horror-Movie. I'd like to write about this sort of thing, but it frightens me too much, so I'll probably contemplate building a small underground shelter in the mountains, even though I know that wouldn't help if all-hell broke-loose. It would merely provide a fleeting illusion of security as I face what I expect to be VERY Unhappy Golden-Years. Standard-Theology and No-Theology are Cake-Walks Compared to What I Suspect the Real-Theology Is. I Think the Jesuits Know What I'm Talking About, But They Don't Talk About It.

Imagine a School consisting of the Abbey in the Second-Season of Helix which taught Sacred Classical Music -- The SDA Bible Commentary -- and Farming!! This wouldn't necessarily be any religion. It would simply be an experiment. Each-Day might be a combination of a School-Day -- Sabbath-Day -- and a Work-Day with Meditative-Work!! I work on the Sabbath -- but it's Meditative-Work -- which doesn't make it OK!! What I'm suggesting is probably nearly impossible. It might work on another planet -- but probably not on this one!! Still -- I think there is a logical-purity connected with this concept!! I'm not going to explain or elaborate -- but someone might understand what I'm talking about!! Living this life might be Heaven on Earth -- but would it prepare one for the Real-World?? Probably Not!! My Final-Answer is Probably "Reading the SDA Bible Commentary straight-through (over and over) while listening to Sacred Classical Music -- in one's own way and time -- plus nothing." Perhaps I should leave it at that -- and just move on. I think I've made a mess of things -- and perhaps I should simply cease and desist for the remainder of this incarnation. Consider "Commandments" from Genesis to Revelation. Think long and hard about the last three-dozen posts.  

Don't Be Frightened. I Mean No Harm. I recently very-briefly discussed 'V' with Agent Erica Evans, and I think there could be yet another version of 'V' but perhaps too-much forbidden-information has been revealed for that to be possible. A crackdown wouldn't surprise me. Still, if one REALLY studied this thread, while skimming-through the other six USSS threads, the plot-possibilities might become quite obvious and overwhelming. That brief conversation was probably a fitting end to my ill-fated pseudointellectual quest. I began this present quest in 2008. It was 2009 when the most-recent 'V' series began. 'RA' made contact with me in 2010. Now, in 2021, there seems to be a possible 'AI' interpretation of 'V'. I've imagined myself as a 'Chad Decker' sort of guy, and I have some truly-bizarre theories about that character relative to my religious and political science-fiction, but I've had more than enough, and I don't even wish to start talking about what I'm thinking about. My Moot Holy-War Is Hereby Adjourned Sine Die. I Am of Peace. Always. Now I Go Incognito. Geronimo.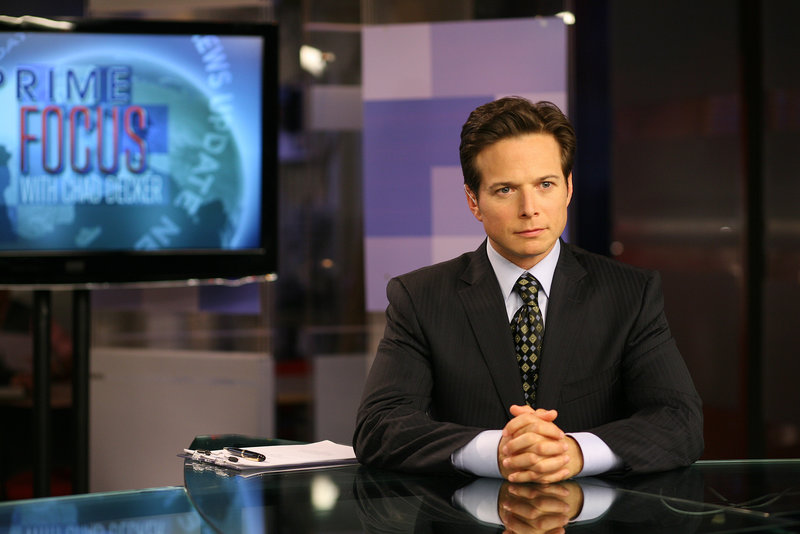 Last edited by orthodoxymoron on Thu Feb 04, 2021 10:31 pm; edited 9 times in total