Carol wrote: March 18, 2017

France's Ministry of Foreign Affairs and International Development (MAEDI) has refused a request by the Paris Legal Attache of the United States Federal Bureau of Investigation (FBI) to interview former President Barack Obama who fled to the French Polynesian island of Tahiti while being pursued by investigators from the Financial Crimes Enforcement Network (FinCEN) of the US Department of the Treasury (DoT) seeking to interview him about one of the largest drug busts in American history occurring in the Caribbean aboard a fishing vessel named the Lady Michelle. This was in relation to the 4.2 tons of seized cocaine, worth an estimated $125 million, from the President Barack Obama linked fishing vessel named Lady Michelle on 16 February 2017.

President Obama fled from his home in Washington D.C. using an over 9,600 kilometer (6,000 miles) "escape path" that brought him first to New York City where he met with his private attorneys, then Omaha, Nebraska, where he met with famed billionaire investor Warren Buffett, then to California where he met with American tech titans, then to Hawaii where he said goodbye to his wife and family, with his finally ending up in Tahiti under French government control that is nearly impossible to extradite anyone from.

President Obama's meeting with billionaire investor Warren Buffett prior to his fleeing to Tahiti was the most consequential to his survival—as Buffett has long been known as the "fixer" between "Deep State" warring elements within America. Buffett's further connections with President Obama, this report details, was his aiding Obama's illegal stealing of hundreds-of-billions of dollars from US mortgage giants Fannie and Freddie Mae investors to secret finance his socialist health care debacle called Obamacare—and that Buffett fully supported. To the "master plan" devised by the Obama-Buffett "Deep State" factions to destroy President Trump, this report explains, is by wielding their "weapon of choice" called the Federal Reserve to "Xxxxx the largest bubble in human history" and collapse the entire US stock market—and along with it the entire American economy too.

How President Trump will survive this "Deep State" war against him? Will he have to resort to imposing martial law (Trial Balloon for a Coup?, Trump/Bannon Planning for Martial Law?)—and that the still secret National Security and Homeland Security Presidential Directive (known as Directive 51) gives him the power to do anytime he so chooses—and that would give him absolute and total power over all of the United States to crush forever his liberal-leftist communistic enemies. Time will reveal how this plays out.
Carol wrote:

In this edition Host: John B Wells speaks to former CIA Counterintelligence officer Kevin Shipp about CIA policy, and how some intelligence officers could be sabotaging President Trump's cabinet.
Carol wrote:

OBAMA connection to drug trafficking -
Lady Michelle Cocaine Running


Here is a transcript from page (not copyrighted material)

Greetings World, We are Anonymous.

Former President Barack Obama fled Washington D.C. this past Friday (10 March) traveling to New York City, Omaha, San Jose, and ending up in Hawaii, all occurring within 36 hours while he sought elite allies to defend him, and keeping him a head of investigators from the Financial Crimes Enforcement Network of the US Department of the Treasury, seeking to interview him, about one of the largest drug busts in American history occurring in the Caribbean aboard a fishing vessel named the Lady Michelle.

Nearly immediately upon taking office as President Donald Trumps Attorney General, Jeff Sessions, as head of the US Department of Justice, was handed a top secret file by Federal Bureau of Investigation Director James Comey, detailing the nearly two-decade long crimes of 12 current, and former, security and intelligence officers belonging to the Transportation Safety Administration who for at least 18 years under both the Bush and Obama regimes had smuggled into the United States at least $100 million worth of cocaine.

Four days after Attorney General, Jeff Sessions, received this top secret file on these Bush-Obama regime drug criminals from Director Comey, he ordered their immediate arrest, and that was meant to coincide with former President Obama being out of the United States as he was vacationing in the Virgin Islands.

Upon their learning that Attorney General, Jeff Sessions, had ordered the arrest of this Bush-Obama regime TSA criminal drug ring, accomplices of former President Obama vacationing with him in the Virgin Islands attempted to contact a Guyana national named Mohamed Nazim Hoseain, whom the SVR had previously identified as being an organizational member of the Islamic terror group known as the Muslim Brotherhood, and that President Trump is now preparing to name as a terror organization too.

Mohamed Nazim Hoseain, was unable, however, to be contacted by former President Obama accomplices as the fishing vessel he was the captain of, named the Lady Michelle, was dead in the water about 70 miles off Paramaribo, in international waters after all of its electronics had been disabled by a US Navy EA-6B Prowler electronic warfare aircraft, and that shortly afterwards, on 16 February, it was boarded by the US Coast Guard whom discovered over 4 tonnes of cocaine valued at $125 million, and was the largest US drug bust in the Caribbean since 1999.

Arrested with Mohamed Nazim Hoseain aboard the Lady Michelle drug ship, were Richard La Cruz, Neville Jeffrey, and Mark Anthony Williams, all of whom were remanded to US custody in the Virgin Islands just hours after former President Obama accomplices flew out from there on a private aircraft.

As to the Lady Michelle fishing vessel used by these cocaine smugglers, its Saint Vincent registration showed it being owned by the Argyle International Airport Development Company, and whom the US Coast Guard returned custody to under existing international treaties between these two nations.

Critical to note about the Argyle International Airport Development Company, though, is that its sole business is the Argyle International Airport on Saint Vincent whose first ever flight into was on 14 February by a private charter aircraft from Mexico, and that upon this charter planes arrival, the Lady Michelle was in port awaiting departure, and whose real purpose has long been suspected to be for smuggling purposes:

"Forget the tourists, there is something much more lucrative afoot. It is whispered that recently cocaine barons have injected US$400 million into a group within the Vincentian government for help with setting up an improved link into the US of South American cocaine. There are five areas of concern for the South American investors.

1. for the SVG ruling regime to be kept in power at any cost.

2. the completion of Argyle Airport.

3. the control of the abandoned fishery units at Bequia and Owia.

4. tight control and implication of the police and coast guard.

5. control of a working shipyard for the secret alteration of internal structures of vessels.

6. building of a new shipping container port and facility.

The whole operation is compartmentalized so as no group or individual within the grouping knows everything. Those involved are high ranking Vincentian government officials, Venezuelans, Panamanians and, most importantly, Colombians.

According to fishermen, Venezuelans have already inspected the fishery installations with the view of acquiring them. It is alleged that Venezuelans are involved in the new lease of the Ottley Hall shipyard complex. Venezuela is involved with building our airport at Argyle."

Further raising fears that the Argyle International Airport is being used by drug smugglers linked to former President Obama, was that barely a month a prior to his leaving office, in December, 2016, he quietly signed a new law called the United States, Caribbean Strategic Engagement Act that, in essence, would allow the Central Intelligence Agency to secretly lease this entire airport and fishing boat facility, and who is the largest illegal drug smuggler the world has ever known.

As to why the CIA would need the Argyle International Airport as a drug smuggling operation, is due to the calamity that ensued in 2007 when their Gulf Stream II jet, that was used to transport rendition prisoners from Europe to America to Guantanamo Bay, Cuba, crash-landed in Mexico carrying over 4 tons of cocaine, and that to this very day, no one has been prosecuted for.

The CIA's involvement with drug smuggling has long been known, and as the Huffington Post noted in their 2014 article titled "Key Figures In CIA-Crack Cocaine Scandal Begin To Come Forward" that, in part, said:

"With the public in the U.S. and Latin America becoming increasingly skeptical of the war on drugs, key figures in a scandal that once rocked the Central Intelligence Agency are coming forward to tell their stories in a new documentary and in a series of interviews with The Huffington Post.

More than 18 years have passed since Pulitzer Prize-winning journalist Gary Webb stunned the world with his "Dark Alliance" newspaper series investigating the connections between the CIA, a crack cocaine explosion in the predominantly African-American neighborhoods of South Los Angeles, and the Nicaraguan Contra fighters, scandalous implications that outraged LA's black community, severely damaged the intelligence agency's reputation and launched a number of federal investigations.

It did not end well for Webb, however. Major media, led by The New York Times, Washington Post and Los Angeles Times, worked to discredit his story. Under intense pressure, Webb's top editor abandoned him. Webb was drummed out of journalism. One LA Times reporter recently apologized for his leading role in the assault on Webb, but it came too late. Webb died in 2004 from an apparent suicide."

Also in 2014, The American New Service shockingly revealed how grave these crimes had actually become in their article titled "U.S. Government and Top Mexican Drug Cartel Exposed as Partners" that, again in part, said:

"For over a decade, under multiple administrations, the U.S. government had a secret agreement with the ruthless Mexican Sinaloa drug cartel that allowed it to operate with impunity, an in-depth investigation by a leading Mexican newspaper confirmed this week.

In exchange for information and assistance in quashing competing criminal syndicates, the Bush and Obama administrations let the Sinaloa cartel import tons of drugs into the United States while wiping out Sinaloa competitors and ensuring that its leaders would not be prosecuted for their long list of major crimes.

Other revelations also point strongly to massive but clandestine U.S. government involvement in drug trafficking.

Relying on over 100 interviews with current and former government functionaries on both sides of the border, as well as official documents from the U.S. and Mexican governments, Mexico's El Universal concluded that the U.S. Drug Enforcement Administration (DEA), Immigration and Customs Enforcement, and the U.S. Justice Department had secretly worked with Mexican drug lords.

The controversial conspiring led to increased violence across Mexico, where many tens of thousands have been murdered in recent years, the newspaper found after its year-long probe.

The U.S. agents and their shady deals with Mexican drug lords even sparked what the paper called a "secret war" inside Mexico."

OBAMA connection to drug trafficking - Lady Michelle Cocaine Running
https://www.youtube.com/watch?v=U7tszsV6dCs

Coast Guard offloads $125 million worth of seized cocaine in Puerto Rico
https://www.youtube.com/watch?v=2lMQo3MOFSM - good

http://coastguardnews.com/coast-guard-offloads-125-million-worth-of-seized-cocaine-in-puerto-rico/2017/02/27/
Lady Michelle fishing vessel dead in the water after electronics had been disabled by US Navy E-A 60 prowler electronic airfare warcraft.

http://www.zerohedge.com/news/2017-02-15/12-tsa-agents-just-indicted-smuggling-100-million-worth-cocaine

and last Monday night (March 13th) he visited Judge Watson. "Judge Watson's 43-page ruling was issued a mere two hours after hearing arguments on whether or not the immigration ban should be blocked. This would have required Watson to write a page roughly every three minutes, raising questions about whether or not the judge had already made a decision before even hearing arguments from attorneys and had already drafted a ruling. The proximity of the judge to Obama on his vacation just days before the consequential hearing, their lengthy history together and facts indicating that the judge had prepared a ruling before the case even began raise questions about whether or not the former President exercised improper influence in the judge's decision. Barack Obama's representatives have yet to issue any comment on the matter."

http://disobedientmedia.com/online-observers-accuse-obama-of-improper-intervention-in-hawaii-immigration-ruling/
Carol wrote:

Jerome Corsi has obtained credible information from law enforcement sources regarding individual records of U.S. citizens under National Security Agency (NSA) electronic surveillance in the years 2004 through 2010 – a database that suggests both Donald J. Trump was under illegal, unauthorized government monitoring during those years.

Michael Zullo, formerly the commander and chief investigator of the Cold Case Posse (CCP), a special investigative group created in 2006 in the office of Joseph M. Arpaio, formerly the sheriff in Maricopa County, an Arizona State Certified Law Enforcement Agency, headquartered in Phoenix, Arizona, provided sections of the database to Corsi.

The electronic surveillance database, provided to Zullo by a whistleblower in 2013, was apparently created by the NSA as part of the NSA's illegal and unconstitutional Project Dragnet electronic surveillance of U.S. citizens, first revealed by news reports published in 2005, as further documented by the revelations of whistleblower Edward Snowden in 2013.

Sheriff Arpaio and Chief Investigator Zullo have identified dozens of entries at various addresses, including both Trump Tower in New York City and Mar-a-Lago in Palm Beach, Florida, under which Donald Trump was apparently under NSA electronic surveillance from 2004, during President George W. Bush's term of office, through 2009, the first year of President Obama's presidency.

Electronic surveillance of Donald Trump was listed in the database for the following companies, locations, and dates:

Trump International
1 Central Park, NYC, NY
2008

Trump World Tower
845 United Nations Plaza, NYC, NY
No Date

Trump Tower SAL
108 Central Park, NYC, NY
2007

Trump Palace Co
200 E. 69th Street A, NYC, NY
2008

Trump Entertainment
725 Fifth Ave. FL, NYC, NY
2007

Trump Organization
725 Fifth Ave. BSM, NYC, NY
2009

Trump Palace
725 Fifth Ave., NYC, NY
2004

Mar-a-Lago Club
1100 S. Ocean BL, Palm Beach, FL
2006

Trump International
401 N. Wabash Ave., Chicago, IL
2008

Douglass Limousine
239 Nassau St., Princeton, NJ
2008

Trump International
3505 Summit BLV, West Palm Beach, FL
2004

Flights INC
P.O. Box 196, Hamilton MA
2004

Trump International
1 Central Park, NYC, NY
2008

Trump Hotels
Huron Ave., Atlantic City, NJ
No Date

Trump National
339 Pine Rd, Briarcliff, NY
No Date

Trump Plaza & C
2500 Pacific Ave, Atlantic City, NJ
2008

Trump Palace Co.
200 E. 69th St., NYC, NY
2008

Seven Springs
66 Oregon Rd, Mount Kisco, NY
2006-2008

While attempts have been made to deny such domestic surveillance, reports from the New York Times in 2014 showed the Central Intelligence Agency had done just that by spying on a senate panel investigating the agency's use of "enhanced interrogation."

In a 2016 article from The Guardian entitled, "'A constitutional crisis': the CIA turns on the Senate," it is likewise noted just how drastic and widespread the CIA's domestic surveillance operation was.

As revealed from the Dragnet database, not only was Trump himself surveilled but so were numerous employees of his located at Trump Tower.

Former CIA officer Larry Johnson recently joined the Alex Jones show to discuss how intelligence sources have stated that such surveillance of Trump during the presidential election in fact took place.

Here is a partial list of the Trump employees that show up in the Project Dragnet database:

• Patricia Hernandez, a Manager for the Trump Organization, was under NSA electronic surveillance at Trump Parc, Central Park South, in New York City, at phone 212-586-xxxx, date: 9/16/2008.

• Mike van der Goes, a Golf Pro at Oceans Trails Golf Course in Palos Verdes, who was promoted to be general manager when Trump bought the course from the bank in 2005 and renamed it Trump National. Mike van der Goes was under surveillance at Trump National, 1 Ocean TRL, Rancho Palos Verdes, California, at phone: 310-265-xxxx, no date.

• Carolyn Kepcher, a frequent guest on NBC's television program "The Apprentice," who was under NSA electronic surveillance when she was General Manager at the Trump National Golf Course in Briarcliff, New York, in Westchester County north of New York City, at 339 Pine Rd., in Briarcliff, New York, at phone 914-944-xxxx, date: 9/7/206.

• Joe Traci, a Real Estate Property Manager at Trump New World Property Management, at 438 W. 69th Street, New York City, phone 212-769-xxxx, date: 11/12/2008; and at 5 12th Street, New York City, phone: 212-586-xxxx, no date.

• Roger Socio, a Senior Project Manager, Trump Organization, Trump Tower, 725 Fifth Avenue, New York City, phone: 212-715-xxxx, 2/23/2009.

• Bill Fichter, Residents Manager, Trump Organization, Trump Palace, 200 E. 69th Street, New York City, phone: 212-879-xxxx, date: 2/24/2009.

• Florin Bogosel, Trump Park Avenue, 502 Park Avenue, New York City, phone: 212-223-xxxx, no date.

• Grace Dunne, Trump Park Residence, 3770 Barger Street, Shrub Oak, New York, phone: 914-245-xxxx, date 1/26/2006.

• Greg Bradley, Vice President, Trump Pavilion for Nursing and Rehabilitation, 9028 Van Wyck, East Richmond Hill, New York, phone: 718-291-xxxx, no date.

All these employees appear to have been under NSA phone surveillance, plus various of them under financial surveillance as well.

The Project Dragnet database suggests Trump was under surveillance not only for phone conversations, but also for financial information, including most likely bank account transactions, credit card transactions, and tax filings.

Both federal and state law enforcement have had access to the Project Dragnet database, allowing widespread use for methods such as parallel construction. The practice, outlined in the 2013 Reuters article, "U.S. directs agents to cover up program used to investigate Americans," reveals the breadth of information that trickles down to law enforcement from high-level intelligence agencies.

Also listed as under NSA surveillance in the period 2004-2010 was Trump's former wife, Ivanka Trump at House of Ivanka, 10 East 64th Street, New York City.

The Project Dragnet database also indicates that the NSA was conducting electronic surveillance on an extensive list of Trump employees in the years 2004-2010 – the only years for which Sheriff Arpaio had data.

Sheriff Arpaio and Chief Investigator Zullo have validated through law enforcement channels the validity of the name, address, and telephone numbers for the dates that appear in the Project Dragnet database.

Sheriff Arpaio and Chief Investigator Zullo are prepared to share relevant information with appropriate federal law enforcement agencies, including the FBI, as well as the Department of Justice, Homeland Security Department, the White House, and members of Congress the Project Dragnet Database in whole, or in part, as it pertains to NSA electronic surveillance of Donald J. Trump and his various employee.

Sheriff Arpaio and Chief Investigator Zullo also show up in the database, listed as being under both phone and financial surveillance.

Zullo explained that he and Arpaio came in contact with the information from Operation Dragnet during an unrelated investigation that began in October 2013 and ended January 2015.

A whistleblower by the name of Dennis Montgomery brought forward information that Montgomery alleges was collected while he was employed as a subcontractor for the NSA, working on various surveillance projects.

Court documents do verify Montgomery was contracted by the NSA, in part to develop computer breaching software that has been utilized in government mass surveillance operations targeting American citizens without legal justification.

While Montgomery's credibility has been called into question, Zullo maintains that the amount of information provided by Montgomery related to Operation Dragnet was extraordinarily voluminous and that Montgomery had shared information with investigators in 2013 that is only now being revealed by media outlets.
http://www.wnd.com/2017/03/nsa-documents-trump-under-surveillance-for-years/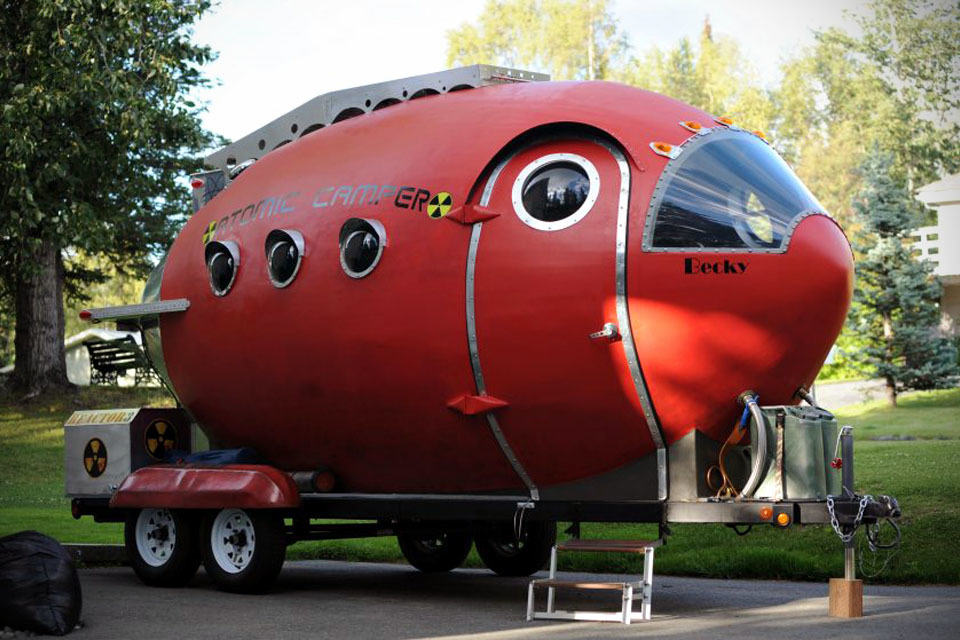 Carol wrote:CIA Whistleblower Leaked Proof Trump Under "Systematic Illegal" Surveillance Over Two Years Ago: FBI Sat On It - 47 hard drives and over 600 million pages of information reveal massive spying program targeting Judges and Prominent Americans  http://www.zerohedge.com/news/2017-03-22/bombshell-cia-whistleblower-leaked-proof-trump-under-systematic-illegal-government-s

Carol wrote:

SPIES

BUSTED! Twitter Caught Manipulating Tweets Of Former BlackRock Fund Manager Critical Of CIA and NSA by ZeroPointNow -
Mar 23, 2017
Followers and retweets vanishing without a trace... until now.  
http://www.zerohedge.com/news/2017-03-23/busted-twitter-caught-manipulating-tweets-former-blackrock-fund-manager-critical-cia

White House Fingers John McCain as Media Leak/Trump Phone Eavesdropper
According to White House officials, McCain is believed to have somehow gained access to the content of President Donald Trump's private, classified telephone calls with world leaders. And he isn't keeping quiet about what was talked about either. An analysis of McCain's recent public statements by White House officials, coupled with information from intelligence personnel working with the Trump administration, paints a disturbing picture for McCain — or any elected U.S. politician. Officials believe the senator has inside knowledge of a number of President Trump's telephone conversations, including at least one conversation with Russian President Vladimir Putin.  
http://truepundit.com/exclusive-white-house-fingers-john-mccain-as-media-leak-believes-u-s-senator-eavesdropped-on-trumps-classified-phone/

Maxine Waters: "Some people are missing something here. The President (Obama) has put in place an organization that contains a kind of database that no one has ever seen before in life. That's going to be very, very powerful. And whoever...and that database will have information about everything on every individual in ways that its never been done before, and whoever runs for President on the democratic ticket have to deal with that. They're going to have to go down with that database and the concerns of those people, because they can't get around it. And he's (Obama) been very smart - I mean it's very powerful what he's leaving in place. And I think that's what any democratic candidate is going to have to deal with."

On Don Adams show Maxine Waters admits Obama Wiretapped Trump. On MSNBC with Chris Hayes she admitted work that has been done to spy on Trump and that the Obama administration has done everything they can possibly do. https://www.youtube.com/watch?v=RvoS_CD7U64NSA To Provide 'Smoking Gun' Proof Obama Spied on Trump...
http://www.foxnews.com/politics/2017/03/23/potential-smoking-gun-showing-obama-administration-spied-on-trump-team-source-says.html

[/size]
Consider conducting a Moot Holy-War between [The SDA Bible Commentary -- Volumes 1, 2, 5, 7 (Genesis to 2 Kings, Matthew to John, Philippians to Revelation)] AND [The SDA Bible Commentary -- Volumes 3, 4, 6 (1 Chronicles to Malachi, Acts to Ephesians)]!! Choose your own commentary, but I highly recommend the SDABC as an underrated and underused research-resource. Was Questions On Doctrine a Red-Herring?? Were the Writings of Ellen G. White a White Lie?? What Would Walter Rea Say?? What Would Walter Martin Say?? Sometimes I'm Sirius, and sometimes I'm just 'messing with you' (just a bit)!! Seriously, I think I might've briefly spoken with the 'Oracle' today (in a wheelchair) but I'm not sure. I gave her a couple of dollars for the bus. I had a lot on my mind, and I didn't think about it until later, but what if it WAS the 'Oracle'??!! "BINGO!!" What Would Ingo Say?? What Would Shingo Say?? What Would Inigo Loyola Say?? If I weren't so miserable, I'd be MUCH more friendly!! Honest!! Please re-watch The Event miniseries!! Please re-watch the movie 2012!! Please watch the recent movie A United Kingdom!! Things have been weird, and I'm pretty-much done with 'weird'. I was declared 'well' today, but I don't feel 'well'. Perhaps this was similar to 'Imputed-Righteousness'. You know, Imputed and Imparted Righteousness. This is related to Justification, Sanctification, and Glorification. Didn't you go to Sunday-School??!!

Someone I know, knew Adela Rogers St. Johns. https://en.wikipedia.org/wiki/Adela_Rogers_St._Johns Adela used to have lunch with President Richard Nixon, and often prayed with him. He needed prayer, didn't he?? But what if President Nixon could see what's gone-on since he passed-on??!! OMG!! Please remember that my internet-posting is on the level of low-profile religious and political Science-Fiction!! It's sort of an Apocalyptic Soap-Opera!! The posting-volume on this website has slowed dramatically!! What's going on?? I'm attempting to stop posting!! I wish to become proficient with the material I've already posted. I've made notes, and I wish to study these notes. Perhaps a watered-down philosophical-book will materialize in a couple of years!! I think I might like to live in a small mountaintop-lookout home (with a bunker-basement and satellite InterPlaNet)!! I don't want to do anything significant. I simply wish to watch, reflect, and write a book once in a while!! Once again, I am a 'Law and Order' kind of guy, rather than a 'Fire and Brimstone' sort of individual!! I lean-toward Jail and Work for the Bad Guys and Gals!! I lean-away from Torture and Extermination!! I'm a Softie!! Perhaps I need to toughen-up!! I might've been one of the Ancient (or Recent) Bad-Guys!! What Would Loki Do?? What Would Smokey Say??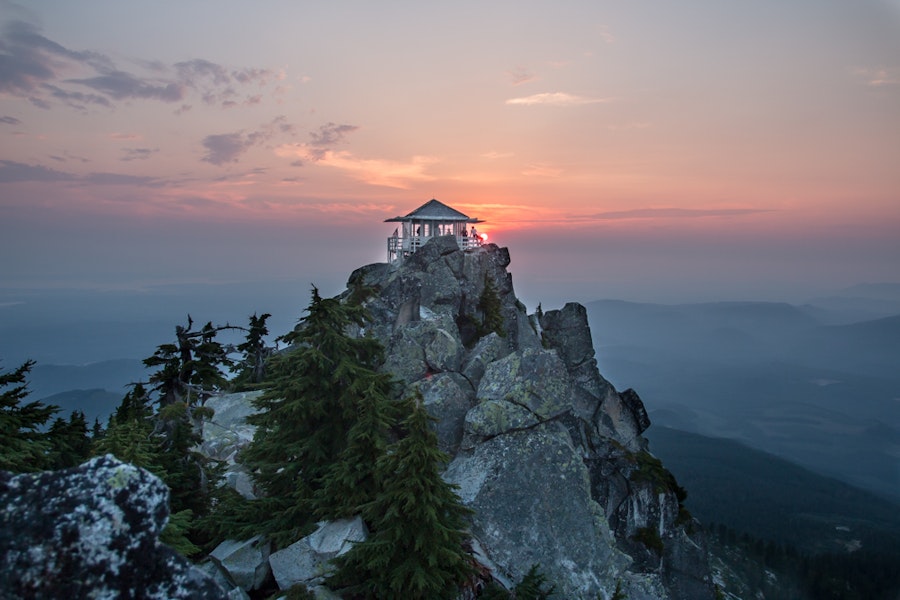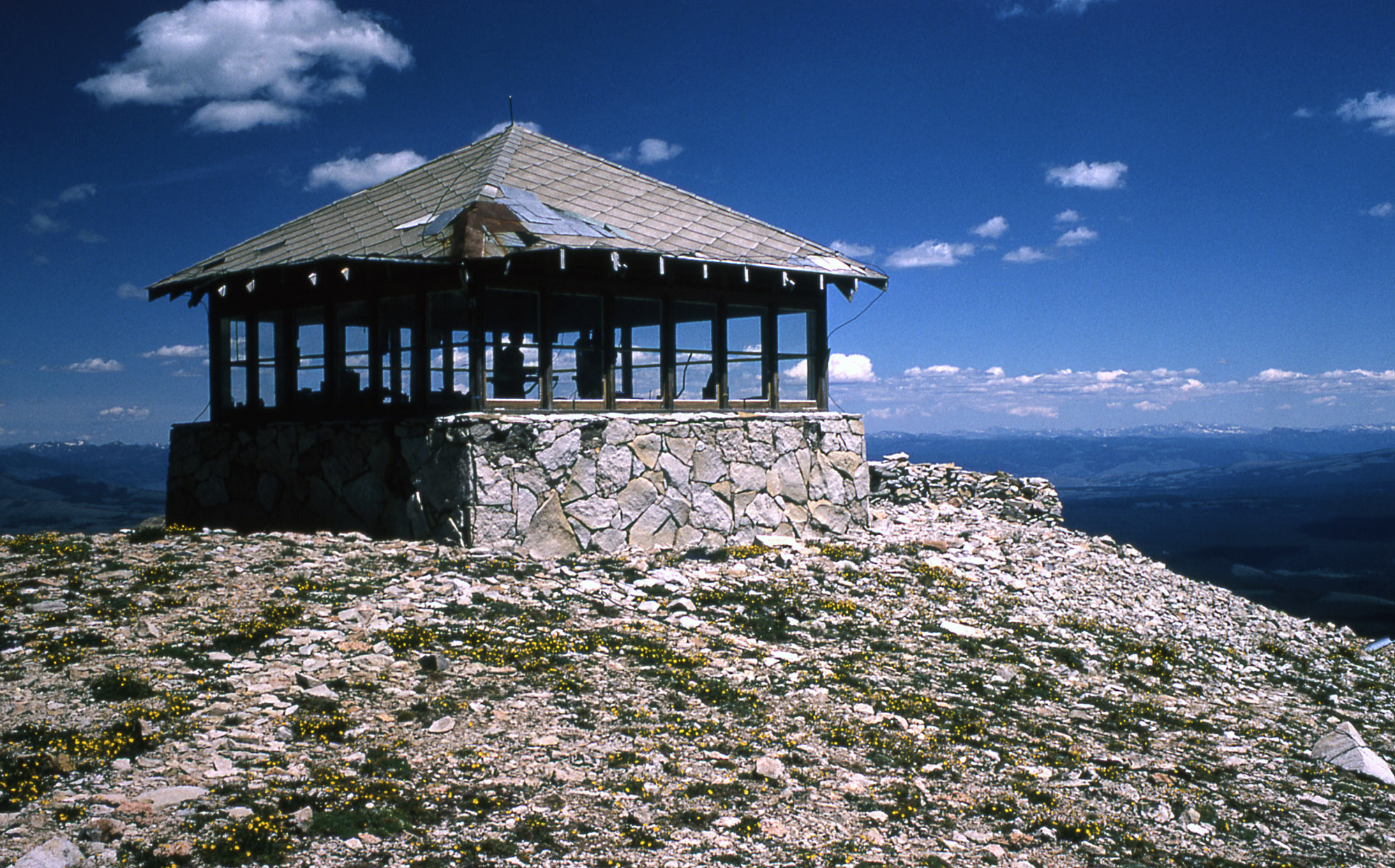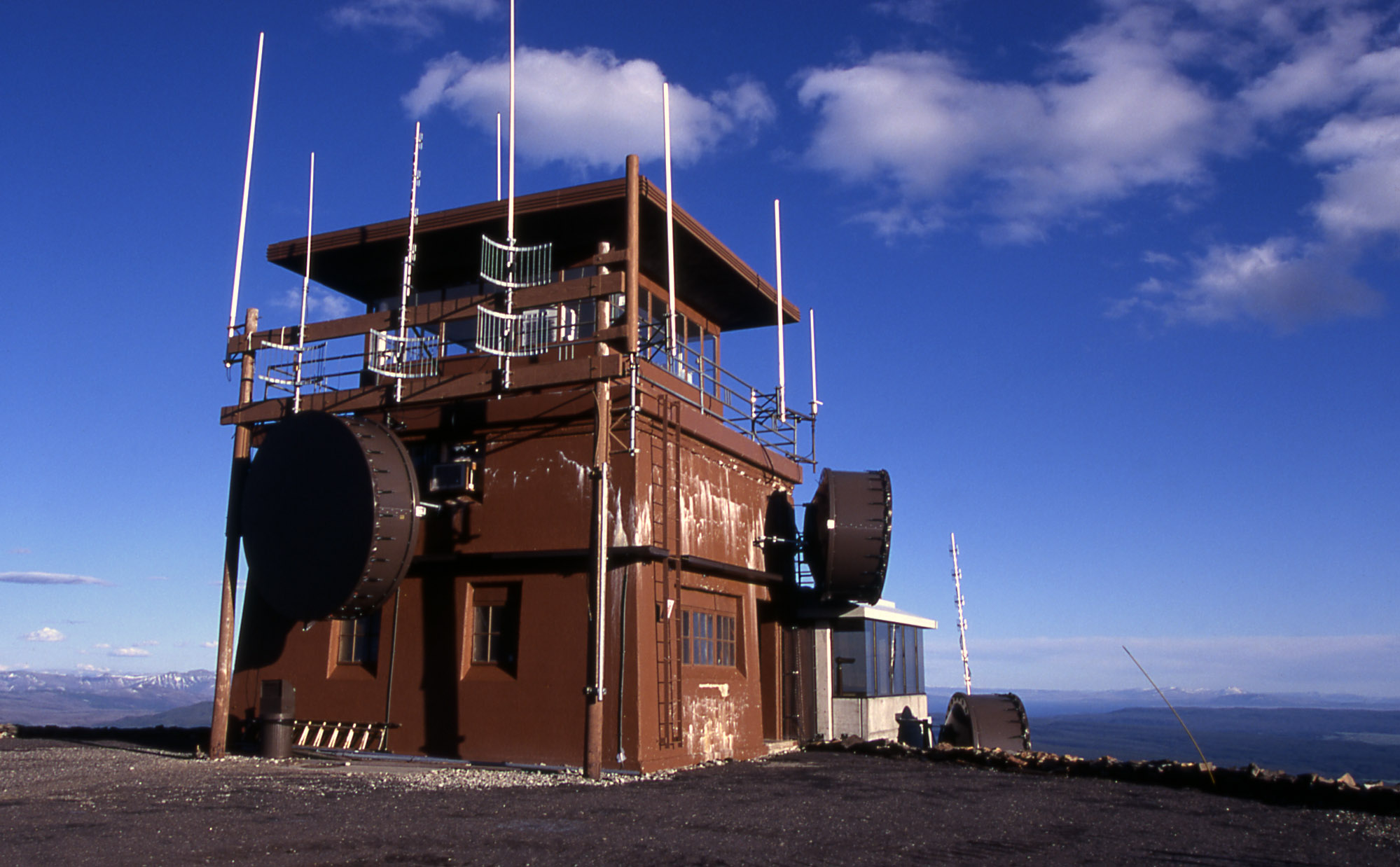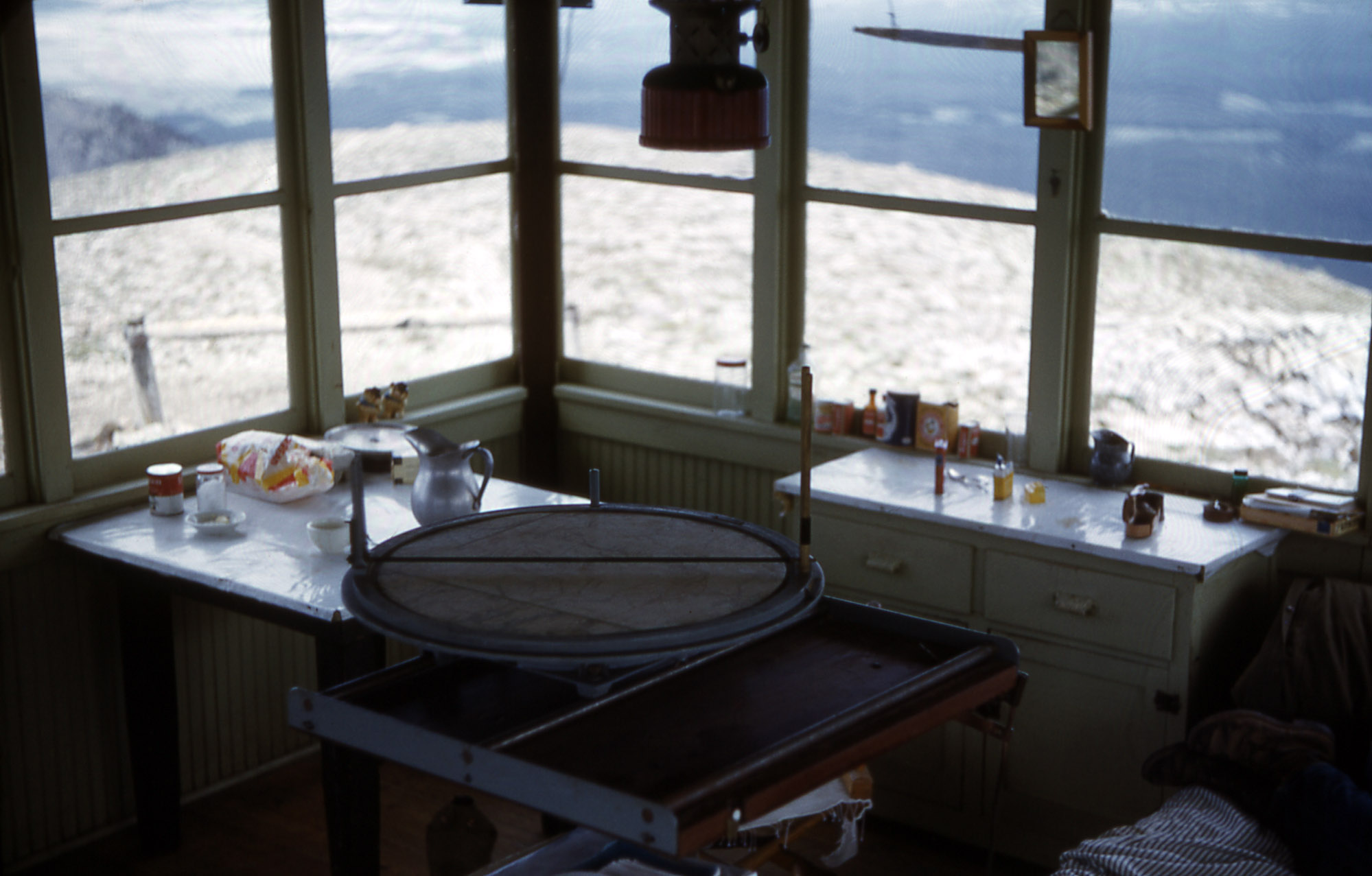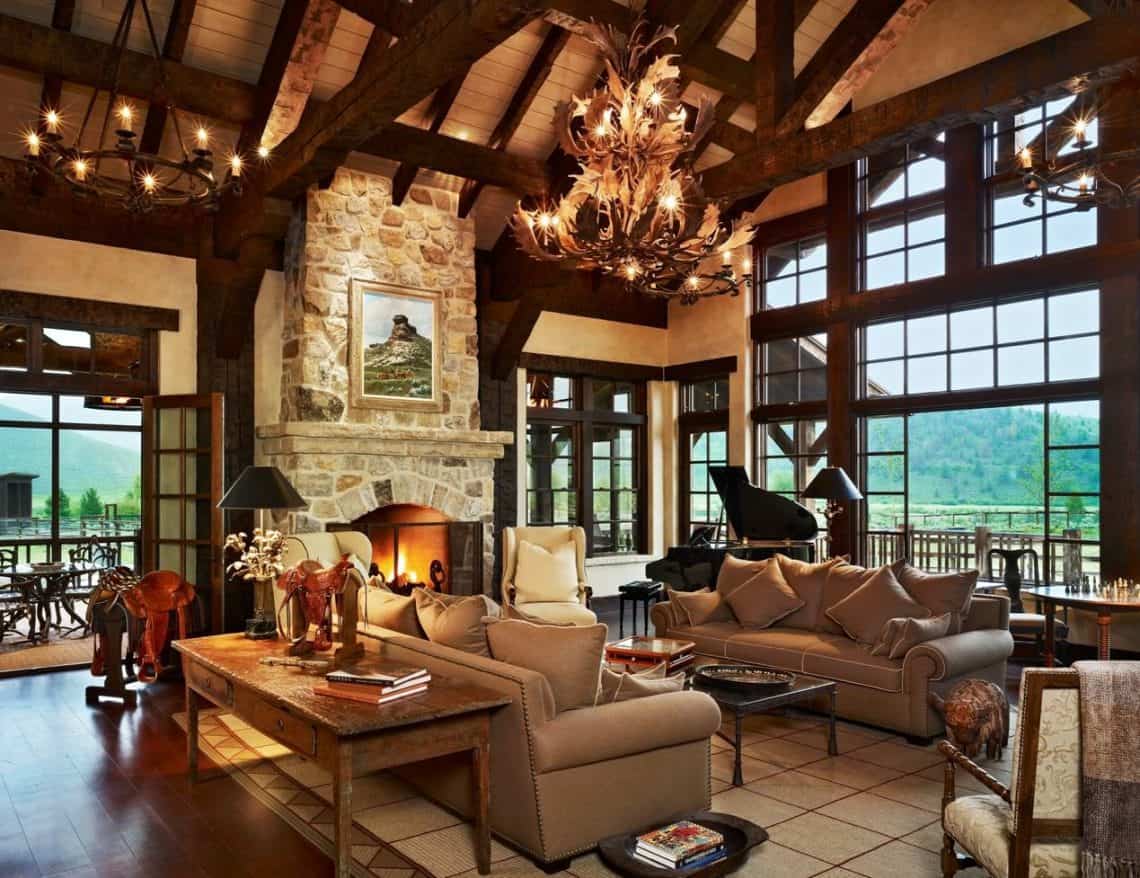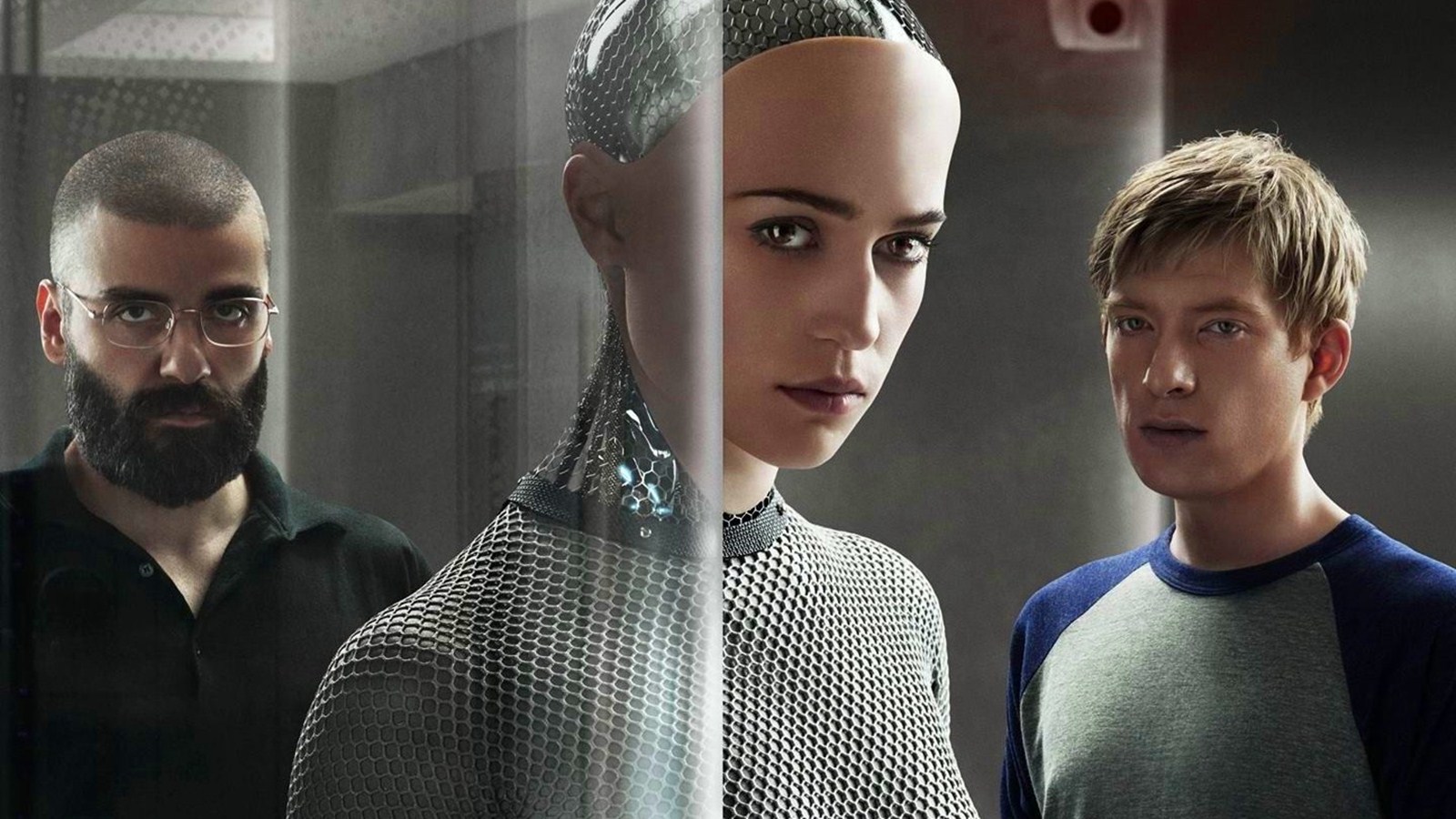 Last edited by orthodoxymoron on Tue Mar 19, 2019 11:50 pm; edited 2 times in total