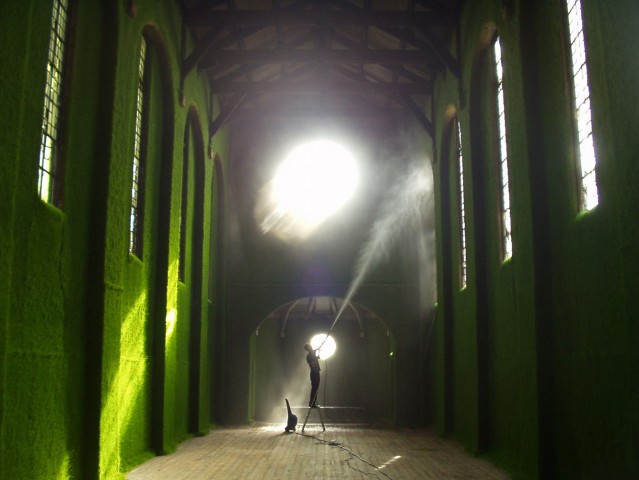 "Going back to the point that Dan and I first met back in 1990, the medium of our work was actually chlorophyll,
working with seedling grass, using seedling grass grown in a clay base, growing vertically over an existing archi-
tectural structure. That was our point of connection. We were talking about processes of growth, processes of change,
processes of transformation. In a way, whenever you are dealing with processes of growth, you have to also embrace
the inevitability of decay or of degradation as well. So we've always been interested in these pivotal points".


Ackroyd & Harvey are just two of over 60 artists who have written sections for Lucy Neal's forthcoming book
'Playing for Time: making art as if the world mattered" (see cover, right). The book is published at the end of
this month. TransitionNetwork.org readers can get £5 off Playing for Time. Simply enter this discount code at
oberonbooks.com - ONPFT2015. Valid until 31 Dec 2015.
https://soundcloud.com/transition-culture/ackroyd-harvey