Paola has asked our help in posting her transcript with Reme Baca on Mists and requests members and guests to please post this interview everywhere. She also has a copy of the transcript in French which is available and 10 photos that anyone may use along with the story to post at other websites, other news media and elsewhere.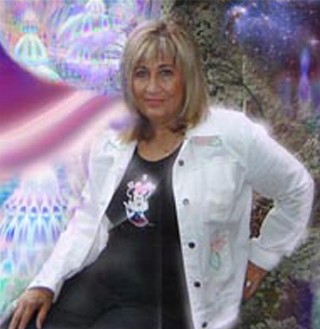 My good friend Paola Harris was on
www.coasttocoastam.com
Dec 1st:
Investigative journalist and UFO researcher Paola Harris discussed important new details about a 1945 UFO crash in San Antonio, New Mexico including microscopic analysis of actual materials taken from the UFO. Also, the now grown children who witnessed the crash and beings inside the craft shared their testimony.
Please have a listen as her witnesses were present and had artifacts they took from the ship along with seing the beings inside. Amazing info.
Hosted by George Noory
Last edited by Carol on Wed Dec 08, 2010 2:08 pm; edited 7 times in total