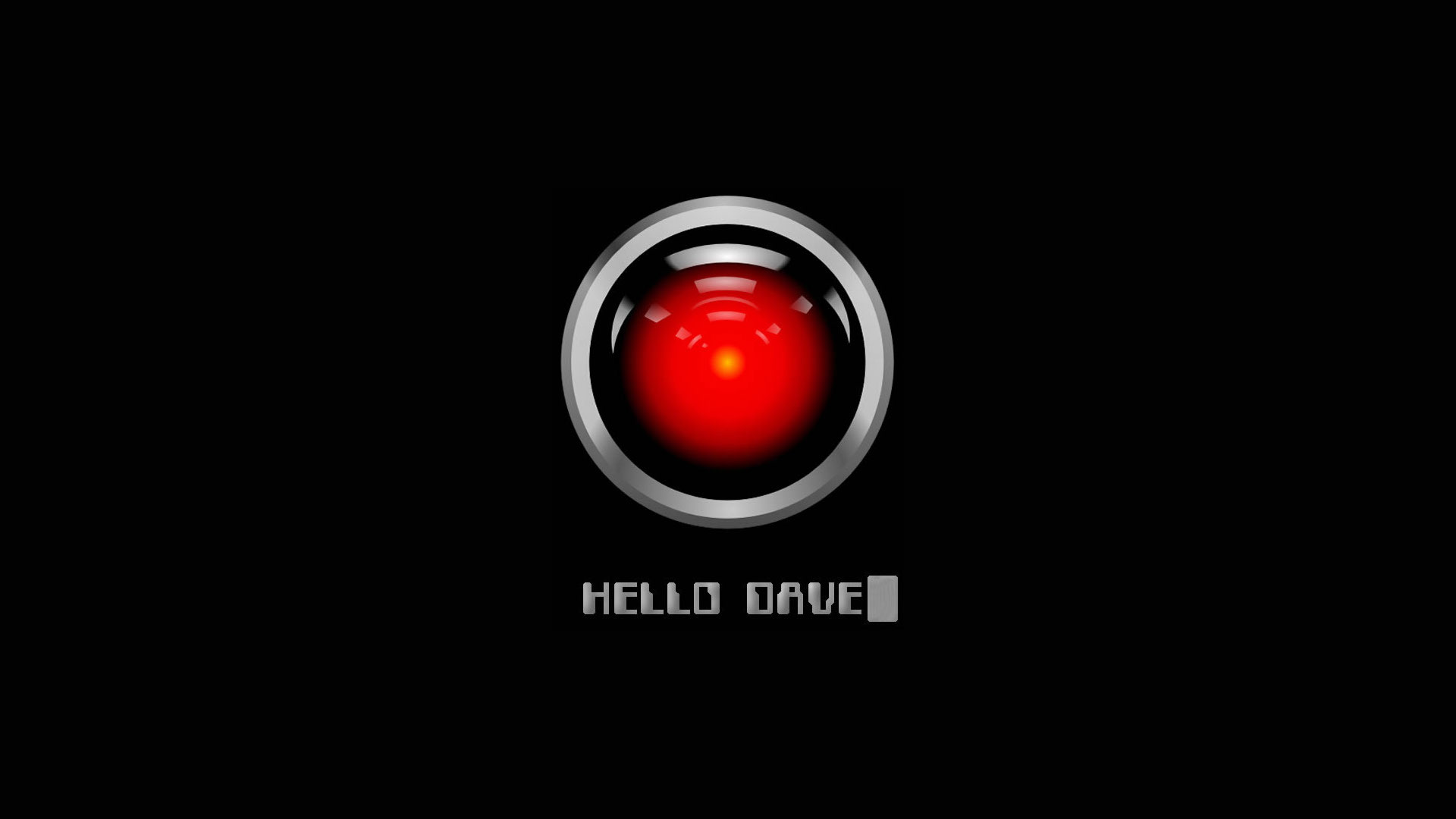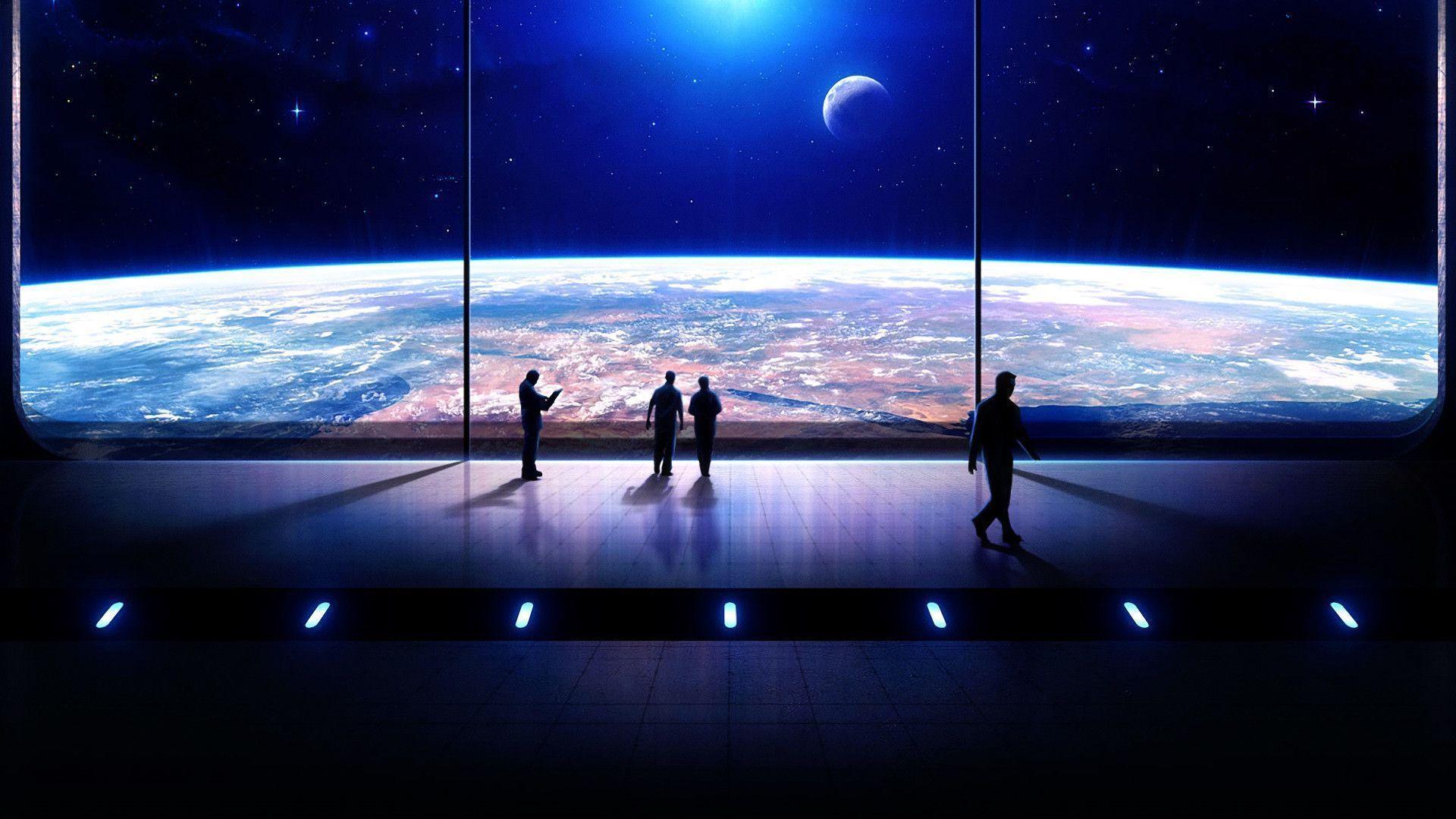 Think Long and Hard Concerning the Contrast Between 1850-1900 and 1900-1950. This is Highly-Significant and I Shall Revisit This Concept in Subsequent Posts. I Just Stumbled Upon a Link Which Includes Pages of Old, Original, and Closed Project Avalon Threads (Including the Number of Views)!! The Missing Link I Located the View-Count for my Amen Ra Thread (click-on orthodoxymoron, select more posts by orthodoxymoron, select page 5). 203,016 Views Presently. The Missing Link It's no big-deal, and I'm frankly a bit disappointed. Here's another orthodoxymoron 'blast from the past'!! The Missing Link Throughout my life, I've meant well, yet that seems to have triggered the Nefarious PTB to Rein Me In. Does this continue, lifetime after lifetime?? Who REALLY created and facilitated the VRIL and NAZI phenomena?? I keep fearing an Ancient-Universal Supercomputer-Matrix which might've run things for billions (or even trillions) of years. This might continue for All-Eternity. How Do We KNOW?? We probably never will. People like me probably get poisoned, harassed, and reprogrammed to NEVER attempt to make things better again (regardless of how pure and good their intentions were and are). What the Hell is Going On?? I Find the Wall of Silence Regarding This Present Thread to be Highly Suspect and Troubling. Please remember that this thread is a mental and spiritual gymnasium which is intended to make all of us think -- and that it does not necessarily reflect my true views. What about mostly studying materials which are at least five years old, but less than five hundred years old, so as to be able to gain a proper perspective, yet still be able to verify sources, and know something about authorship? Wouldn't this help to avoid sensationalism, and also avoid having to deal with fragments, obscure ancient languages, or the deciphering of hieroglyphics? Just a thought. Here is my original 'United States of the Solar System' thread (from the old and closed to posting) Project Avalon. The Missing Link How does this original-thread from 2010 compare with this present-thread?? Please remember that I have attempted to remove ALL of my online proposals from ALL tables, simply because I don't know what's REALLY going on. Garbage In, Garbage Out?? What Would Kerry Cassidy Say?? What Would Sherry Shriner Say??

I like to read the Bible, but how do I really know that what I'm reading is accurate, or that it is what the original authors actually wrote? I continue to be interested in idealistic theology, but I have become somewhat pessimistic regarding using the Bible as a modern infallible standard. Anyway, the info-war will be ongoing and problematic. I'm going to see what sort of mileage I can get out of Responsibility and the U.S. Constitution, at least as being a frame of reference or a base camp. I don't wish to be harsh and narrow, but I do wish to avoid becoming lost at sea, or to avoid beating upon the rocks of who knows what absurdities? There is so much information to wade through. How should we properly sort everything out?

If you don't stand for something, you tend to fall for anything. If one does not believe in God, the problem is that they will then be much more likely to believe in just about anything. I like thinking about a Vatican-Based Namaste Constitutional Responsible Freedom United States of the Solar System, regardless of where it should be headquartered, or who should preside over it. At this point, it is a mental and spiritual exercise for me. It's an ultimate neo-reformation, if you will. Admittedly, the problems connected with implementation and application would be huge. It might not work, but thinking about it might help us to determine what would work. I'm finding it to be a helpful starting point.

Look at the pluralistic mass of information I have collected in connection with these few words!!! Once again, take this thread as a whole, when considering the possibility of a United States of the Solar System, based solidly on a foundation of Responsibility. Sorry for the repetition, but theme and variation is a useful tool, in music and politics!! It sounds as though my threads are about to go up in smoke because of copyright and forum issues. I smell a rat, but what do I know? I continue to believe that I don't have things figured-out at all. I'm just making this up as I go completely insane. Is this an alien with a bong filled with orgone water??!!! What fate Omoroca? How does this dude blow his nose? What would Sherry Shriner say??? I'm going to listen to six hours straight of Sherry Shriner to try to get my pius-zombie head together...
One more time, and perhaps one last time, I truly wish for things to work out well for all concerned, but I do not subscribe to 'anything goes' or to 'peace at any price'. I'm just not a 'fire and brimstone' kind of guy, like Loki. I think a lot of beings need to be incarcerated and reeducated, but with dignity and respect. I obviously don't know the true state of affairs, and when I learn what's really been going on, I might have a very different attitude. I continue to feel that I am watched and attacked on a supernatural-level 24/7. I'm paranoid, because they really are out to get me. I can visualize what I think has been going on, but I can't articulate it very well, and if I could, I probably wouldn't live very long. If this forum gets shut-down or severely restricted, I doubt that I'll join another forum. This has been an adventure, but I had hoped that it would be a shared adventure.

I'll probably read more books, watch more documentaries, spend more time in nature, clean and repair my house, straighten-up my finances, write and perform some popular music, and possibly write some science-fiction. In a future-life, I'd like to participate in solar system governance, but I don't think it's going to happen in this life. This has pretty much been a wasted life, in my view. Better luck next time. Right? Thank-you Carol, Mercuriel, All Forum Members, and Secret Admirers for everything you have said and done. Thank-you Queen of Heaven and God of This World for not striking me dead as I have attempted to figure this mess out. But who knows, you might've tried! Perhaps you even succeeded in some of my past lives! I think I might've met you, or a couple of your representatives, over the past few years, but I'm not really sure at this point. If you want to take this tempest in a teapot to the next level, you know where I live, work, and walk. Some of your minions have probably even watched me in the bathroom. Too much information, right?

Also, beware of those who talk fast and vibrate quickly, and who are clean, neat, smooth, give you what you want, tell you what you want to hear, and have all the answers. I once spoke with an attorney, who told me that if Jesus showed-up, the churches wouldn't know what to do with him. I think they might crucify the real Jesus (figuratively or literally) and try to create a Christ in their own image, and after their likeness, for presentation to the world, which the real Jesus would have nothing to do with. Take a very close look at who has followed the actual Red-Letter Teachings of Jesus, historically and presently. You might be surprised at what you find, or don't find. I think there might be a lot of weeping, wailing, and gnashing of teeth in the final reckoning, and that the genuine return of Jesus might be a great disappointment to the majority of the human race. What would William Miller say? I will continue to argue against eternal capital punishment, but I don't know the true and complete story.

Seeing everything in it's panoramic horror, might make me think very differently. I've never been more conflicted about this subject than I am right now. Looking beneath the surface of politics and religion is not for the timid or the faint of heart. This subject has made me question myself, more than anyone or anything else. I'm going to be a lot quieter and more thoughtful in the coming months and years. There are thoughts about the subject of this thread which I don't dare print. I almost don't dare think them. My reflection on life, the universe, and everything is scaring the hell out of me, or is it that I am angering the powers of darkness, and they're trying to shoot me down? I think I'm mostly shooting myself down. I'm looking for resolution, but I'm mostly finding questions and conflict. I frankly don't know which way to jump.

What do you think about restoring most ancient ruins, and other notable structures? What about finishing unfinished grand architectural building projects? What about building grand architectural designs which were never built? Wouldn't this save a lot of time and money? Wouldn't the finished products be grand and monumental? Might this include structures throughout the solar system? Modern construction methods and innovations could be incorporated into the historical designs. Would people be prejudiced by the political, religious, and philosophical associations connected with the buildings? This might be a very difficult hurdle to overcome. I guess I'm a sucker for the grand and glorious, but often this sort of thing has been connected with questionable philosophies and fund-raising methods. Could this endeavor be conducted on a very high road? There would be a lot of Babylonian, Egyptian, Grecian, and Roman themes, wouldn't there? But wouldn't this complement a lot of the existing grand and glorious architectural wonders of the world?

I've suggested the installation of an 1875 design Cavaille-Coll pipe-organ in St. Peter's. I'm a sucker for pipe-organs too, even though they are often not well matched with the buildings they are located in. There are a lot of Bentley Organs in Volkswagen Churches! You organists know what I'm talking about! Don't read too much into this paragraph. I lean heavily toward natural everything, and I think the best building is no building, as long as the weather cooperates! But I do admire human creativity, which sometimes manifests in the form of beautiful and grand buildings. I'd really like the solar system to be a New Garden of Eden, which only retains, say 50% of the existing buildings. I'd like to see a lot of the new construction occur underground. Probably most of this hypothetical underground construction would be quite shallow, and people would be able to easily come to the surface. I just want this world and solar system to be picture-perfect! Does anyone have a problem with that???

I can't verify most of the controversial material I subject myself to, so I just mumble on this little site. Consider the Knights Templar, the Teutonic Knights, the Jesuits, the Freemasons, the Bavarian Illuminati, Gizeh Intelligence, the Nazis, the Alphabet Agencies, the New World Order, and the Secret Government as having a lot in common. Again, no evidence, no proof, just hunches and speculation. Old World Order vs New World Order? Or, are they two sides of the same coin? Bad@$$ vs Bad@$$? If the hated New World Order is defeated, do we then get stuck with the Old World Order? Are both of our options really bad? Sometimes I really wonder if we might be in more trouble than we can possibly imagine. Would a Responsibility-Based United States of the Solar System be a workable alternative to the madness we are in, or would the same old bastards just keep right on ruling from the shadows? I'm trying to toughen myself up by watching old episodes of 'Nikita'. I'm really a kumbaya kinda guy, but do we live in a kumbaya kinda universe? Sometimes I really wonder.

I continue to experience a profound and devastating crisis of faith, but I also continue to believe that biblical and theological studies are foundational for bigger and better things. Don't just write-off the Bible and Religion, and avoid the whole subject. As unpleasant as it might be, I think we need to properly deal with this. It's really hard to master calculus, without learning algebra and trigonometry. I've been trying to keep one foot in the Old Age and the other foot in the New Age, and I'm doing the splits. I also think that we need the organization and community which the church offers. Unfortunately, many churches are wracked with painful power struggles and doctrinal controversies, not to mention fighting about money. But please don't stop studying religion and theology, just because you don't go to church, or don't believe in God. I tear down and build up, simultaneously. One doesn't make a lot of friends that way, and it's a nasty job, but someone has to do it. I'm still conceptually working with the Teachings of Jesus, the U.S. Constitution, the Latin Mass, and Sacred Classical Music, but I'm not making a lot of progress, and I have received virtually no feedback from anyone. Could the Catholics, Orthodox, Anglicans, Episcopalians, Lutherans, Buddhists, Jews, and Muslims accept such a combination? Would the Protestants still protest, or did most of them stop protesting a long time ago? I wonder.

The Latin Mass is the most difficult part of the equation for me, but if I interpret the Mass with the Teachings of Jesus, it sort of works, for me at least. I'm trying to look for commonalities and historical continuity, with a lot less baggage. I like to travel light. But I remain in turmoil about all of the above. I don't think there is any easy way out of this mess. No one's really going to be happy, no matter what we do. It's sort of like 'choose your poison'. We're very hard to please, aren't we? I'm trying to be a New Age Protestant Catholic by engaging in heresy within the sacred walls of Roman Catholicism, if you know what I mean. They'd fire me in five minutes! Sometimes I think I should move to Paris, and attend various Parisian Roman Catholic Churches, and go to every single organ and choral concert. Then I might find a group of renegade Jesuits to hang-out with, and conspire against the Pope (in a nice way, of course!), in sort of a Neo-Hellfire Club! What would Benjamin Franklin say??? What would Francis Dashwood say??? What would the Pope say??? I don't hate the Pope, but I think the Papacy is too easily controlled from the shadows, and too easily corrupted. But would a more democratic and transparent hierarchical governmental structure destroy the Roman Catholic Church? How does one save the church, without destroying it, and a lot of faithful church members, as the church confronts modernity? What a pain!

I once attended a couple of lectures by Charles Thomas Casey. I think he was a grandson of Edgar Casey. It was quite interesting, but I don't remember the details, and I'm not sure why I didn't pursue the work of Edgar Casey. I come from a somewhat suspicious and paranoid religious tradition, which might explain some of my reluctance to jump right in to something supernatural and spooky. I was attending a Whole Life Expo, and I was a bit overwhelmed by everything. I was also singing in four televised church services at the time, two on Saturday (Sabbath) and two on Sunday, so I was a bit over-churched, to say the least! How does one properly combine order, organization, and discipline with freedom and creativity? How does one properly avoid confusion and anarchy? There are probably seven billion different opinions regarding politics and religion, and how they should relate to each other, so do we need a super father or mother figure to bring order out of chaos?

If we keep a certain few items constant, in a minimalist-traditionalist approach, can we then safely engage in a responsible and harmonious pluralism? If the center doesn't hold, we're pretty much screwed, aren't we? Would a Responsibility-Based United States of the Solar System be a center which would hold? My answer is that it would depend on what people infused this concept with. It could work, or it could fail. What are the psychological, ethical, political, and religious implications and ramifications of a Responsibility-Based United States of the Solar System? Would such a concept compete with the Roman Catholic Church and maybe China or Russia, or could there be a grand and glorious integration? I really don't know. Again, it would depend on what people brought to the table. I really don't favor a particular race, religion, or country. I really don't. I'm trying to be a watcher from a distance, and do that which is in EVERYONE'S BEST INTEREST. But does that sort of approach make EVERYONE UNHAPPY???

There are some aspects of the Nazi phenomenon, which might have it's roots in Gizeh Intelligence (or equivalent), which have-been, and are, quite attractive, but with legion and devastating final-solutions. Fame, Fortune, Power, Pleasure, and Technology are big draws for a lot of people. But reprehensible means lead to unthinkable ends. Just keep researching a wide variety of subjects. A couple of interesting books which combine politics and religion in a historical setting are 'Hitler's Pope' by John Cornwell, and 'The Keys of This Blood' by Malachi Martin. I'm thinking about going back to church, not because they teach the truth, but because of community. 'The Rise of the Fourth Reich' by Jim Marrs, is an excellent book regarding the persistence of the Nazi phenomenon. I think we need to study the history of the 20th century very carefully, or the human race might not make it to the 22nd century. I will continue to be honest, rather than sanitizing my true feelings with love and light. Intensity and honesty seems to be viewed as being a vice rather than a virtue.

I know how to do placid and peaceful. Been there and done that. I just watched a documentary on Heinrich Himmler, and I'm presently agonizing over the Nazi phenomenon. Why didn't the Germans simply promote excellence, and leave everyone alone? Why go to war at all? Why didn't they simply try to win the hearts and minds of the rest of the world, without fighting with them? The Nazi Party seemed to be an authoritarian humanist religion. If one can grapple with the horrors of history, and remain placid and happy, then something is seriously wrong with them. I hope some good guys and gals with Cray Supercomputers are saving the best internet content, and engaging in expert analysis 24/7. I think this info-war is just warming up, and that we haven't seen anything yet. I'd love for things to be resolved and placid, but at this point, I'm bracing for the worst, and for a long and drawn-out conflict, which might involve the entire solar system. But I'm pleading with everyone, weak and strong, to keep the info-war completely non-violent.

I realize that there are huge issues to discuss and argue about, but hurting and killing should be kept completely off the table. Justice should be delivered in a legal context, and without capital, cruel, or unusual punishment. I don't wish to just sweep everything under the galactic rug, hold hands (or whatever), and sing kumbaya, but I get the feeling that there have been way too many star wars, over billions of years. I want this to be over, but I'm certainly not holding my breath. Well, I might be going down for the 30th time, but I'm going to try to stay down this time, in my Shallow Underground Civilian Base, and just read books and watch documentaries. I might even enter a Vibrational Rehab Center to try to vibrate fast enough to make a difference. I have no idea what I'm supposed to be thinking and doing. I got the distinct impression today, that someone does not like what I'm thinking and doing, but I'm not sure if that is a good thing or a bad thing.

Everything seems like a big, sick, most dangerous game. I just wish to turn Purgatory into Paradise. Is this unreasonable or irresponsible? I'm sensing no love from anyone, good or bad. So, once again, are we stuck with either the Old World Order or the New World Order? Is there another better option? What the hell is really going on? Damned if I know, but this thrashing madness of mine is over, for now anyway. This thread is born of insecurity, rather than arrogance. It is merely a tool. It is a means to an end, rather than being the answer to life, the universe, and everything. Namaste. Mea Culpa. Kyrie Eleison. Good-Night. God Bless You. And God Bless the United States (slight pause) of the Solar System. Geronimo!
Orthodoxymoron v Marduk??!!
I was finally going to stop, but here I go again. I like the idea of a Responsibility-Based United States of the Solar System, with a University of Solar System Studies and Governance being an integral part of this Brave New Solar System. There might be a hundred campuses located throughout the solar system. I think the best aspects of all political and religious systems could be incorporated into a United States of the Solar System. The idea is to end up with 10,000 of the best and the brightest highly educated and trained representatives, who are not corrupted in any way, shape, or form. I don't know enough about the various beings and factions in the world, solar system, galaxy, and universe to make proper determinations and judgments about them at this time. I simply wish for the corrupt and evil bullshit to cease and desist in this solar system, with all deliberate speed. Do not twist and misuse my words and intentions. I desire only the best for this solar system. Perhaps I should narrow my study to 'The Federalist Papers', 'The Anti-Federalist Papers', The United States Constitution and Bill of Rights, in the context of Nature and Sacred Classical Music. Studying this subject while listening to appropriate music makes all the difference in the world.

I am not in bed with any particular race, country, or religion. I might be confused or deceived, but my intentions are to do that which is in everyone's best interest. I remain open to all beings and all points of view, but I am quite suspicious and paranoid at this point. I am attempting neutrality, to the best of my ability. I have tried to keep things light, throughout this thread, but I am very serious about cleaning up the mess in this solar system. Formality and informality both have their proper spheres, and I will attempt to be sensitive regarding what is appropriate and inappropriate in various contexts. Would all of the above need to be theocratically approved, established, and administered? I tend to think so, but I don't know enough about the true state of affairs, regarding God, Satan, Angels, Demons, the Human, and the Divine. I continue to fly-blind, with not nearly enough reliable information. A brutal gang of facts, or a brutal gang of dracs, could change everything. I still don't have an enemies list, but I continue to work on one, as I continue to try to understand.

Is competition an integral part of freedom? Are deception, cruelty, and moral ambiguity integral parts of competition? Can pure love compete in the reptilian eat human solar system we live in? I'm leaning toward responsibility and response-ability as being a modus operandi where the good guys and gals can actually win, instead of huddling in a corner, singing kumbaya, while the bad guys and gals rule the solar system. I really do want the good guys and gals to win, but a lot of what masquerades as love and goodness is really naivety and stupidity, and I have engaged in plenty of this myself, which is why I know so much about it. Has high-technology made us safer and happier people? Has it really made things better? Was the Industrial Revolution a good idea? Are all of the Weapons of Mass Destruction making the solar system a really great place? I'm not anti high-tech or anti factory, but probably 90% of this complex mess should be eliminated. Is the world an environmentally better place than it was a century ago? Have we made this world much more beautiful and peaceful, or have we turned it into a toilet and a slaughterhouse? Answer these questions honestly, instead of just struggling to get more and more and more.

I wish to turn this solar system into a paradise for everyone, not just for some select faction, religion, or race. I support a responsible pluralism. Obviously, defining and applying this would be something to behold. Once again, please study this thread as a whole, rather than just reading a couple of posts, and then issuing a verdict. This thread is a mental and spiritual exercise, and a means to an end, rather than being the truth, the whole truth, and nothing but the truth. This thread is intended to make you face yourself, and think. One more thing. Please understand that I have engaged in a certain amount of role-playing and imagined-importance in this thread. Little people with inferiority complexes, sometimes imagine themselves in important roles and situations. It's sort of fun, and it can be instructional, but it really is dreamland, and there are massive doses of dreamland in this thread. But I have attempted to approximate what I think the hidden realities might really be. Once again, I would love to play some sort of a role in a Responsibility-Based United States of the Solar System, but this would have to be in one of my future lives. I'm sort of a basket-case in this life, but in a good way. I mean well, but Raven was right, I am a completely ignorant fool, and I know it. We all have our crosses to bear.
Take a very close look at the Knights Templar and the Teutonic Knights. Where and when did they REALLY originate? What have they been doing for the past 500 years, in particular? What are they doing presently? Are there two or three factions, or are they monolithic? What if they really go back into ancient Sirius, Atlantis, Babylon, Egypt, Greece, and Rome? What if they are at the center of the Bloody Drama on this Prison Planet in Rebellion? Are they the Secret Government? I haven't really gotten into this, but I see and smell a helluva lot of smoke, and the smoke is just pouring out of my ears. Consider the Praying and Fighting aspects of the Knights. What might be the World War II parallels? Do we basically need to reform all factions and aspects of the Knights Templar and Teutonic Knights, or whatever names they presently use? Read between the lines here. I don't want to speculate too freely in this area. I think this might be playing with hotter fire than I'm prepared to handle.  

Has anyone considered or attempted Expository Preaching based upon 'The Teachings of Jesus', 'The Federalist Papers', and 'The Anti-Federalist Papers', in the interest of 'Responsible Freedom', in the Context of the Cathedral? What if there were a French Romantic Organ Prelude (foreplay), followed by a Processional with French Romantic Choral Music, followed by a French Romantic Choral Anthem, followed by Expository Preaching Based Upon 'The Teachings of Jesus', 'The Federalist Papers' and the 'Anti-Federalist Papers', followed by a French Romantic Choral Work, followed by a Recessional with French Romantic Choral Music, followed by a Climactic French Romantic Organ Postlude, with Bells and Fireworks Outside???? Why won't anyone talk to me about any of this? I'm not just talking to the regular posters. I'm talking to everyone who monitors this site and thread. You probably know a helluva lot more about what's really going on than I do, and you could very easily carry on an intelligent conversation with me. Why is there a conversational brick wall?

I'm dumber and smarter than you think. I could explain, but it's complicated. I'm just starting to figure it out, and I'm probably making a lot of mistakes, but they are just stumbling baby steps on the road to utopia. Check this out. You can watch services from Notre Dame in Paris. I've spoken of Latin Masses, but I really just like listening to services in languages other than English, so I can read, write, or just think, while listening to them. Don't crucify me regarding my comments on Latin Masses. I would still like to know the full story behind the origins of the Latin Mass and the Novus Ordo Mass. I'm not Catholic, so go easy on me, as I try to understand a lot of things which most people couldn't care less about. I love the music!!! Je T'aime Notre Dame de Paris!!! This is an old post, and the following videos were made just a few months prior to the fire. Prayers and Sympathies.
Imagine being in a room with 100 of the best and brightest individuals in the solar system - discussing solar system governance issues. What might that be like? Is this the way it should be? But how would one ensure that you really had the 100 best and brightest individuals? How would one keep this group from becoming cold, hard, cynical, and corrupt? So many things start out looking so very promising, and then they go to hell in a hurry. Would an Idealized Queen of Heaven really be the best final authority? Imagine dealing with an Uber-Competent Queen of Heaven in a Temple Palace on the Moon. What might that be like? If they were really, really good - that would be an exhilarating experience, especially if they were really, really sexy!! But what if they made Bloody Mary look like Mother Teresa? How about Kali or Hathor on a bad day?? Think about it. The human race should be treated with dignity and respect, and be given appropriate levels of responsibility, but does there need to be a theocratic authority of last resort? If people are treated like children, they're going to act like children. But, on the other hand, if they are allowed to run wild, they might exterminate themselves rather quickly. Where is the happy medium or proper balance point in all of this governance madness?

I really just want things to operate properly, and for wars, starvation, gross-injustice, etc. to be completely eliminated. The drama should be kept to an absolute minimum. There are probably hundreds of viable models of solar system governance, which would work just fine, but a Theocratically Implemented, Responsibility-Based United States of the Solar System is the one I'm going to run with, until I find something better, and I am open to being shown something better. But it better be really good! This thread is not born of arrogance and superiority, but rather of insecurity and inferiority. I'm really just trying to make sense out of things, so as to try to help make things better for everyone. I like a mixture of the royal model, the servant model, formality, informality, democracy, and theocracy. Even if there has been historical and contemporary governmental malfeasance, a new team might not be much better. I really am trying to understand that which has been hidden from the goyim and commoners. I hate having to keep guessing about all of this, but when I really find out the truth, I might hate myself regarding my past-life role in the troubles which have plagued this solar system. Ignorance is bliss, right?

I deal in possibilities and probabilities, and I also mostly connect dots to information which has been revealed by others. But I do this very passively, and only on this little forum. I think most of those who read what I write, know a lot more than I do, even though they rarely comment. I have no credentials, so my credibility is zero. Even if I'm mostly right, the impact is probably close to zero. It's not like I've been given the grand-tour by a group of Dracs and Tall, Long-Nosed Greys, and then told not to tell anyone. I really don't know, but I worry constantly, and I suspect deception and foul-play on a grand scale. And no, it's not worth it, but I do it anyway. It might be of some benefit to someone, somehow, somewhere, somewhen. This is sort of like 'Mr. Smith Goes to Phobos'. This is honestly an attempt to reconstruct a badly shattered faith, but it obviously is not working. They promised me a rose-garden. They lied. I'm not complaining about the primrose path. It's what's at the end of the path that troubles me. The light at the end of the tunnel might be an oncoming magneto-leviton train travelling at mach 2.

They never promised me a rose-garden in Avalon or the Mists of Avalon, and I don't expect one here, or on Phobos, for that matter. But the truth of our predicament seems to have been carefully hidden by both the good guys and the bad guys. They all have their reasons. But it seems to me that the time has come for the truth to be tactfully revealed to everyone, regardless of whether satisfactory solutions can be achieved, or not. My continued speculation might prepare myself and others for whatever horrors await us, just around the corner. I'm trying to keep all of this in the realm of science-fiction, and mostly for a morbid sort of entertainment. If someone becomes upset by this, they can be consoled that I'm just a stupid crackpot conspiracy theorist, rather than a credentialed whistleblower. If the Mists of Avalon gets taken down, perhaps we can start the Fog of Phobos...

I've been trying to keep one foot in the Old Age and the other foot in the New Age, and I'm doing the splits. The antediluvian world was supposedly surrounded by some sort of a mist, which did not exist post-deluge. Is there any evidence of such a mist, and what it might've consisted of? The chem-trails (laced with radioactive materials?), Fukushima (deliberately inflicted?), and weather modification (courtesy of HAARP?) might be designed to produce conditions conducive to certain life-forms. Is this possible? Some speak of the 'veil being lifted'. What are they referring to? Are we going to be dealing with zombies, giants, and plf's? How might orgone affect humans and other than humans, physically and on a soul-level? I'm feeling a tremendous sense of dread. Perhaps I should make my shallow underground civilian base a bit deeper. Can you dig it? In the biblical record, Adam lived to the ripe, old age of 939 earth years, but in a very short time period, people were lucky to make it to 100. What the hell happened? That can't possibly be blamed on 'The Fall' can it? Then, 'God' was sorry that 'he' created 'man', and committed genocide, nearly wiping-out the entire human race. In Babylon, 'God' seemed to forbid a One World Government and the Unification of Humanity. I am not a slave to the biblical scrolls, but I do think they contain important clues.

Has anyone read any Ralph Ellis books, such as 'Jesus: Last of the Pharaohs'? How about any of Gerald Massey's books, such as 'The Historical Jesus and the Mythical Christ'? Both authors focus upon the intersection of Biblical Studies and Egyptology. Does anyone have any thoughts regarding Biblical Egyptology? What about Michael / Horus / Mithras / Jesus / ??? as being a reincarnating archangel, or even a reptilian queen on a soul-level? Perhaps a forbidden genetic hybridization program resulted in an undesirable and threatening product of conception, namely the human race. I am interested in idealistic government and religion, and even the constructive combining of the two, but I'm not seeing much of a solid historical foundation for this sort of thing. Is the human race predestined to defeat, by divine design? Am I getting warm (due to increased levels of radioactivity?), or am I just cracking-up? Sometimes I feel like a potted-plant. What would Brendan Sullivan say?

Anyway, has anyone read or re-read 'Megatrends' or 'Future Shock' lately, to see how things have played-out in relation to the forecasts and projections? Should I be reading Daniel and the Revelation in the Holy Bible, for the real-deal about the future? Should I try to change the future, or is it pretty-much already determined? Have the gods and goddesses made up their minds what they're going to do with us, or to us? Or, has the Creator God of the Universe decided what to do with the gods and goddesses - and with us? Is the ball in our court, or not? I guess I'm seeking a productive partnership of the Human and the Divine, whatever that really means. Where does the BS stop, and the truth begin? Which Heins 57 varieties of religion and philosophy do we embrace? How shall we then live? Should we just eat, drink, and be merry, as we prepare to die?

Please listen to the 1989 MUFON Bill Cooper video (UFO's and Secret-Government), over and over again. The Missing Link Please determine how much of it is true. I think a lot of it is true, but my interpretation is somewhat different than the conclusions which Bill arrives at. This material is enough to drive a man to irritability and drunkenness. I've never had a drink in my life, but I'm tempted to become an alcoholic, and join the Friends of Bill Cooper! Sorry Bill. I have no respect, even for my friends! The Missing Link Would Mt. Weather be a good United States of the Solar System Headquarters? How about Camp David? What about the Crater Copernicus? If nothing else works out, there's always Phobos! Should I rent a Ferrari, and do my version of 'On the Beach'? What would Jon Shirley say? What would Shirley Maclaine say? What Would LaVerne and Shirley Say?? I want to make it clear that I don't hate anyone, but I am annoyed by nearly everyone. I'm really just trying to understand, and to then respond responsibly. I'm very hesitant to throw stones, because I might live in a glass house. Hell, I spent years in a glass cathedral. I really just want to resolve this mess, and move on to bigger and better things, with all deliberate speed. I'm going to spend years attempting to sleep in the bed I've made in this thread. I intend to remain virtually invisible and low key, but who knows what the future will bring, if we even have a future.

The following is just a current theory of mine. I speculate a lot. I somehow think that in antiquity, Michael/Jesus was instrumental in the intelligent design and genetic engineering of male and female human beings, and that this was considered to be the original and unpardonable sin in a reptilian universe. Then, this rebellion was put-down by the Old World Order. At some point Michael/Jesus tried to take back the solar system with a New World Order, which was quickly put-down. At some point, a Counterfeit New World Order came into existence, and battled with the Old World Order. I think Michael/Jesus has largely been disempowered for a very long time. I'm hoping that a New Solar System will replace both the Old World Order and the New World Order. I have tried to approximate what I think the New Solar System might be like, by hypothetically creating a Theocratically-Implemented, Responsibility-Based, United States of the Solar System. The crucifixion might've originally occurred in ancient Atlantis, Babylon, or Egypt, simply as a punishment, with Jesus as a Sinner in the Hands of an Angry God. Then, the story was later modified into the version we are taught in the churches.

The crucifixion is essentially a human-sacrifice, and the eucharist is essentially cannibalism, especially when the doctrine of transubstantiation is taken literally and seriously. The substitutionary atonement promises that we can be considered as being good, even if we continue to be bad. I agree with Bernard Shaw, that the substitutionary atonement is unethical. I think we simply must be good, which means we must be responsible, and make the problems of others, our problems. We really are our brother's and sister's keepers. A human sacrifice and cannibalism (symbolic or literal) will not get us off the hook with a legitimate deity. But we might be dealing with regressive and vengeful deities, who use God's name in vain, to punish and enslave us. Read 'The God's of Eden' by William Bramley, 'The Great Controversy' by Ellen White, and 'Rule by Secrecy' by Jim Marrs, as evidence for this hypothesis. Crucifixes do not honor Jesus Christ. They are hideous, and most of them should be removed. Obviously, stained-gl@ss windows, and such, should be left alone, as works of art, and integral parts of existing buildings.

Anyway, the Teachings of Jesus emphasize being ethical and righteous. The writings of Paul promote the substitutionary atonement, and many consider Paul to be a heretic against the message of Christ. Paul did not follow the Great Commission in Matthew 28. He started an essentially new religion, which was not based upon the Teachings of Jesus. As far as I can tell, no church in 2,000 years has followed the Teachings of Jesus as it's doctrinal statement, and rule of faith and practice. I'd love to be proven wrong, but no one seems to wish to talk to me, regardless of whether they agree with me, or not. No one really seems to give a damn. I have also seen the little white amoeba-like lights between me and the computer screen today. I know someone hates me, but at least they are interested in what I'm doing. I think this thing is really nasty and bitter, and I don't think I know 5% of what has really gone on for thousands and even millions of years. I have no animosity presently, but if I knew the full story, I might start applying the war-paint and beating the drums of war! Unfortunately, we're not dealing with sticks and stones anymore. We're dealing with planet-busting WMD's.

So, I will continue to attempt to be a neutral pacifist, rather than a war monger. The regressives would probably kick my @$$ anyway!!!! There has been minimal dialogue on this thread, and then, in the past couple of months, conversation has dried-up completely. I have some ideas. I'm challenging the status-quo, and while I intend no harm, the implications and ramifications of my challenge might be very far-reaching. Again, I continue to fly blind. I'm just trying to do the right thing, despite feeling like poop most of the time. But this doesn't seem to be welcome and appreciated. I guess I'm attempting a jail-break, but it's really a nice and peaceful jail-break. This all seems so futile. I really just want things to make sense, and for this solar system to be run properly. Herein probably lies the problem. I am criticizing the prison planet administration, and I am trying to convert a harsh and punishing prison into a peaceful paradise. This might be attempting an impossibility. I just don't know the true nature of our predicament. I doubt that the management is incompetent, but I do think it is corrupt and cruel. But what the hell do I know?

What's going on with China and Korea? I feel very apprehensive. I have heard some troubling things, which I can't verify, and which I'd rather not talk about. To all concerned, be very careful, and don't believe everything the Secret Government (or equivalent) tells you. I continue to think there is a hidden power which incites and causes us to war with each other. We need to stop falling for this bullshit. Again, I am not partial toward any race, religion, or country. I'm White, American, Christian, and Male, but I'm doing my best to be a composite of everyone and everything, if you know what I mean. A Responsibility-Based United States of the Solar System might not be particularly American, if you know what I mean. My continued discussion of the Roman Catholic Church doesn't mean that I'm in bed with the Pope. There is a positive and a negative side to everyone and everything, and I wish to accentuate the positive, eliminate the negative, and get rid of the dracs! Just kidding! I'd still like to hang-out with the Dracs on Phobos! Someone told me that they like me, but I'm not sure why, or if that was a sarcastic comment.

I simply wish to give everyone a fair shake, but obviously I don't know what's really been going on throughout the solar system for thousands of years. Full disclosure might change everything. I will attempt to adapt appropriately and ethically to changing circumstances and situations. What would Joseph Fletcher say? I know what he told me privately, but it was rather negative, and wouldn't apply to this post! BTW, is Titan the new Prison Planet? If so, is it really big enough? Just wondering. If they cause any trouble, airlock 'em!!! I'm half-joking and half-serious! Probably keeping them in a Deep Underground Faraday-Shielded Maximum-Security Prison would be the best idea. For now. The Missing Link Should eating people be a capital offense? Are people really being eaten? Alex Collier says yes. Sherry Shriner says yes. I haven't said much about this, because it is so horrific and sensational, and because I don't know.

I have chosen to focus on solar system governance as a method of dealing with whatever horrors exist in this solar system, which might include non-humans eating humans, or even humans eating humans. We don't seem to be bothered by humans eating non-humans, do we? Well, actually it does bother me, because I'm a vegetarian. Nothing would surprise me, at this point. I am becoming more jaded and cynical than you can imagine. I really doubt that participation in solar system governance would bring happiness and fulfillment. One might become a cold and heartless bastard, which is why I like the idea of a rational and organized rotation of power, with plenty of oversight, checks, and balances. But what do I know? Probably very little. I'm going to spend a lot of time listening to Alex Jones. I'm not recommending this to others, but it's something I need to do. I need some of what Alex has, but not too much! I like Ron Paul and Alex Jones, regardless of any hidden agendas. Also, consider studying 1. Science. 2. Theology. 3. Science Fiction. 4. New Age. 5. Conspiracy Theories. I'm not sure why I wrote that, but I think each of us needs to find a proper balance of several subjects. I like the words 'multidisciplinary' and 'pluralistic'.

Are there good Dracs, Greys, Hybrids, Nazis, Masons, Magicians, Jesuits, and Alphabet Agents? I think so. Imagine working with all of them on the Darkside of the Moon!!! It might be cool if there were a site for whistle-blowers, where they would just post to each other, and others would simply read, and not comment. A Jesuit and Alphabet Agent Site would be sort of cool, where they would reveal bits and pieces of previously classified information, in a manner which would avoid confusion and sensationalism. I hate having to speculate about everything. I'd like to just go into a room full of Jesuits and Alphabet Agents, and have them give me an education for a couple of weeks. I'd probably want to kill myself when I found out the truth, but at least I'd know the truth. A thousand-page, eyes-only document would be the next best thing. But really, ignorance is probably bliss, and completely ignorant fools like me shouldn't be told too much! We might spook the herd!

I remain very troubled regarding the low-level of communication refinement, throughout the world. We might not be ready for disclosure or ascension. My quest has revealed how little I know, and how much I need to learn about everything, really. I intend to read a lot of books and watch a lot of documentaries, and say a lot less. I've probably said too much already, and there is probably a very good reason why very little substantial conversation results, but I'm not sure what that reason is. I'm really sorry that we couldn't discuss solar system governance. I really do have to talk to myself. You wouldn't believe the conversations and arguments I get into with my higher-self!! That prude always hides behind a puritanical skirt. I think something monumental and historical has occurred over the past dozen years, but I'm not sure what it is, exactly. I have some ideas, which I'd rather not talk about. I continue to desire that things work out well for all concerned, but without knowing what's really going on, it's very difficult to say anything with any certainty. I just feel very beat-up, very sad, and very scared.

If you can remain calm in this situation, you haven't been paying attention. I think things could go in any direction, and I have no idea regarding my fate, and the fate of the human race. I think things have been very bad, for a very long time, and I have no idea whether things can be properly resolved, or not. Things have gotten so bad, that I really don't wish to continue, but I obviously will. Everything is a struggle. Life should be lived, rather than endured. Just consider how precarious our situation really is. Seven Billion Inmates on a Prison Planet in Rebellion, Filled with Weapons of Mass Destruction, Hurtling Through Space, Under the Scornful Gaze of the Gods and Goddesses. Either this world is nicer than I thought it was, or I am receiving some sort of protection, because I am posting things which would've gotten people removed a few years ago. Perhaps it's just that so much forbidden information is being released and discussed presently. I get the feeling that I am being supernaturally attacked, but that I am being physically protected. I know that is counter-intuitive, but I feel as though I am left to fight my own spiritual battles, but that physically, it's claws-off. But who knows? I try to be in an attitude of prayer 24/7, but I rarely engage in traditional prayer, where specific things are asked for. I'm not recommending this approach, but it's just my modus operandi presently. Think About It. Namaste and Godspeed.

I've watched both of these cars race! 12 cylinder engines sound sweet!!
Researching Teutonic Zionism, Teutonic Knights, Knights Templar, et al is getting into an area of study which frankly scares the hell out of me. When I got into the subject of Amen Ra, on Avalon 1, I felt the same way. Could the two subjects be related? I'm beginning to think so. Here is a link to some related links. The Missing Link Incidentally, I'm thinking that Eric Jon Phelps is an excellent resource for this topic. He mostly deals with the Jesuit and Catholic aspects, but perhaps they are important pieces of the puzzle. I still do not wish to be angry at anyone, and I still wonder what my past-life role might've been in all of the historical madness. I've been completely out of the loop throughout this incarnation, with the exception of my recent internet expedition into madness. I will continue to blurt things out, in a tactful and tentative manner, on this little site. I hope this helps more than it hurts, but I am open to a redirection of my attention, with the appropriate use of reason, rather than meanness. I want to help to clean things up, but I want to do it the right way. There is a right and a wrong way to do the right thing, you know. Think about religious-ritual human-sacrifice and military human-sacrifice. Are the two related? Is there a religious and a military branch of a secret government, which specializes in blood, death, and sacrifice? And what about blood-money banksters? What about the City-States?

This subject is getting too scary and creepy for me. I was just going to stop posting, while I wait for Armageddon. How far out on a limb should I venture, if I am to follow my own advice concerning responsibility? I'm going to stop whimpering and rambling, and just listen to Eric Jon Phelps, Leo Zagami, Alex Jones, Bill Cooper, Jordan Maxwell, and Sherry Shriner. That should calm me down, and help me get my head together. I certainly do NOT want bad things to happen -- yet my internet activities have made me quite paranoid. Some real-life conversations have made me even more paranoid. It seems as if things are ripe for something bad to happen -- to cover-up a lot of things -- maintain control of Purgatory Incorporated -- and for a few people (and other than people?) to make a lot of money. I understand that life might have to be somewhat harsh for most of us for quite some time -- but please do NOT deliberately inflict pain, suffering, death, and destruction upon humanity. If certain individuals deserve the worst -- deal with them on a case by case basis -- and leave the rest of us alone. If all of us deserve the worst -- then I don't know what to say, other than "Adhere to a REASONABLE System of Rewards and Punishments". One more thing. I am NOT Anti-Alien. I AM Anti-Bullshit. World Without End. Amen -- or Whoever.
Last edited by orthodoxymoron on Fri Dec 03, 2021 1:48 am; edited 1 time in total