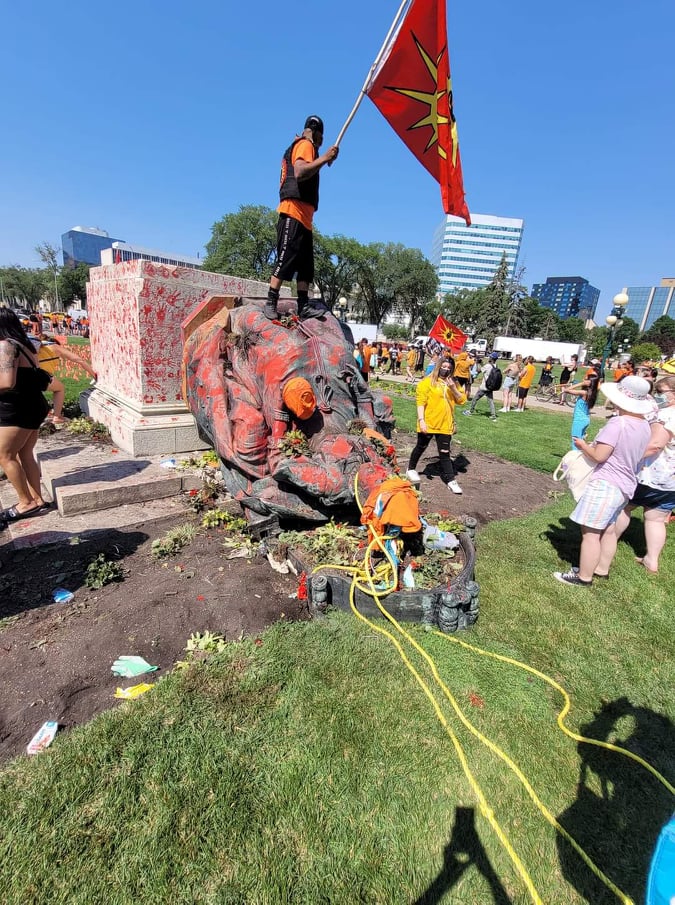 Queen Victoria statue toppled in Canada by protesters over deaths of Indigenous children
"Crowds chanted 'no pride in genocide' as the statue was brought down and then kicked."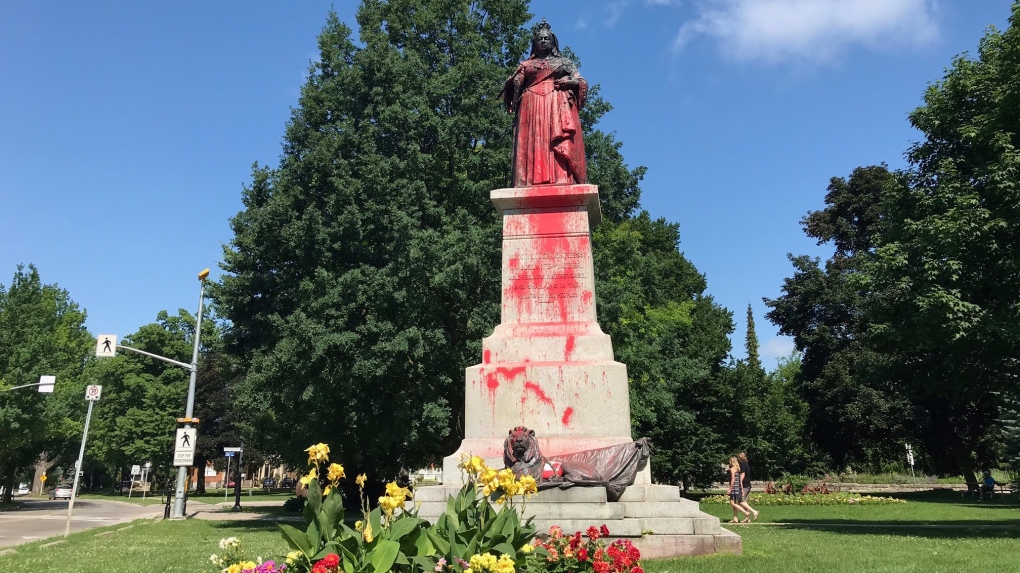 Statues of Queen Victoria and Queen Elizabeth II were toppled in Canada's Manitoba by protesters amid outrage over the recent discovery of hundreds of unmarked graves of Indigenous children.
Protesters who gathered at Manitoba legislature grounds on Thursday pulled down the statues and defaced them on Canada Day on 1 July, a national holiday to mark the country's confederation.
One person was arrested as the situation turned chaotic. The circumstances are unknown but the man was reportedly angry at the crowd for pulling down the statue of Queen Victoria.
Protesters wore orange shirts to honour the Indigenous children whose lives were lost in notorious residential schools during the late 1800s until the 1990s.
The protesters also covered the Queen Victoria statue with red paint and left a sign that read, "We were children once. Bring them home."