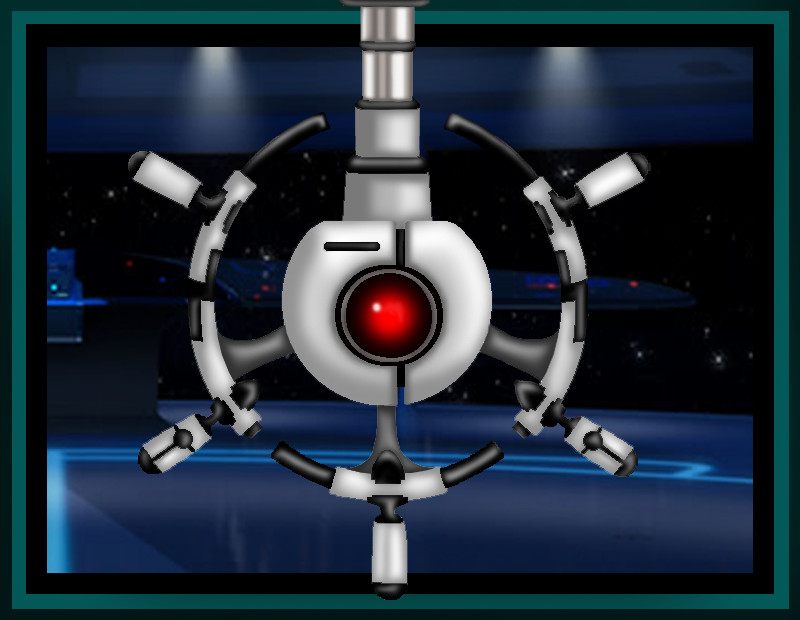 orthodoxymoron wrote:

Carol wrote:

Oxy may try to stay in the shadows but he shines so brightly that his light just keeps slipping out on a regular basis. What would the Mists be without Oxy? He's our own personal Scribe who adds an entirely different dimension - or should I say multiple dimensions to our awareness. I would never even dream to think of some of the things he comes up with. His posts are not only educational, their thought provoking and expands ones way of looking at the world. So many unanswered questions that can take ones perception in so many divergent directions. That in itself is a true experience in self-exploration. And what amazes me the most is how he remembers all of this stuff and manages to keep it all straight. Thank you Oxy for hanging in here with us and continually pointing out different ways of looking at things that only you can do.

Thank-you Carol. The problem is that I'm still searching for the truth, and I don't know who or what to believe, so I'm reduced to being a Noble-Agnostic with Responsible-Neutrality. Andy's posts make my hair stand on-end. I never know who I'm really dealing with (online or in real-life). I feel like a fake, mostly because of all the modeling and speculating based-upon my past-programming, online-research, contact with Individuals of Interest, and my claim of being 'messed-with'. I continue to suspect a central being and/or computer playing all-sides, making everyone think they're special or chosen when they're just being deceived and played like everyone else. The lie is different at every level. I'll be watching and listening while I attempt to remain unseen and unheard. I feel sort of ridiculous. I think I've been had in so many ways. I might be a 'gullible good-guy' with 'bad-guy past-lives'. I just hope the circumstances justified any iniquities. I hope galactic-jurisprudence is ethical and effective long-term. Hope Springs Eternal. Namaste and Godspeed.
My soul faints with longing for your salvation, but I have put my hope in your word. My eyes fail, looking for your promise; I say, "When will you comfort me?" Though I am like a wineskin in the smoke, I do not forget your decrees. How long must your servant wait? When will you punish my persecutors? The arrogant dig pits to trap me, contrary to your law. All your commands are trustworthy; help me, for I am being persecuted without cause. They almost wiped me from the earth, but I have not forsaken your precepts. In your unfailing love preserve my life, that I may obey the statutes of your mouth. Your word, LORD, is eternal; it stands firm in the heavens. Your faithfulness continues through all generations; you established the earth, and it endures. Your laws endure to this day, for all things serve you. If your law had not been my delight, I would have perished in my affliction.

I will never forget your precepts, for by them you have preserved my life. Save me, for I am yours; I have sought out your precepts. The wicked are waiting to destroy me, but I will ponder your statutes. To all perfection I see a limit, but your commands are boundless. Oh, how I love your law! I meditate on it all day long. Your commands are always with me and make me wiser than my enemies. I have more insight than all my teachers, for I meditate on your statutes. I have more understanding than the elders, for I obey your precepts. I have kept my feet from every evil path so that I might obey your word. I have not departed from your laws, for you yourself have taught me. How sweet are your words to my taste, sweeter than honey to my mouth! I gain understanding from your precepts; therefore I hate every wrong path. Your word is a lamp for my feet, a light on my path. I have taken an oath and confirmed it, that I will follow your righteous laws. I have suffered much; preserve my life, LORD, according to your word. Accept, LORD, the willing praise of my mouth, and teach me your laws. Though I constantly take my life in my hands, I will not forget your law. The wicked have set a snare for me, but I have not strayed from your precepts. Your statutes are my heritage forever; they are the joy of my heart. My heart is set on keeping your decrees to the very end. I hate double-minded people, but I love your law. You are my refuge and my shield; I have put my hope in your word.

Away from me, you evildoers, that I may keep the commands of my God! Sustain me, my God, according to your promise, and I will live; do not let my hopes be dashed. Uphold me, and I will be delivered; I will always have regard for your decrees. You reject all who stray from your decrees, for their delusions come to nothing. All the wicked of the earth you discard like dross; therefore I love your statutes. My flesh trembles in fear of you; I stand in awe of your laws. I have done what is righteous and just; do not leave me to my oppressors. Ensure your servant's well-being; do not let the arrogant oppress me. My eyes fail, looking for your salvation, looking for your righteous promise. Deal with your servant according to your love and teach me your decrees. I am your servant; give me discernment that I may understand your statutes. It is time for you to act, LORD; your law is being broken. Because I love your commands more than gold, more than pure gold, and because I consider all your precepts right, I hate every wrong path. Your statutes are wonderful; therefore I obey them. The unfolding of your words gives light; it gives understanding to the simple. I open my mouth and pant, longing for your commands. Turn to me and have mercy on me, as you always do to those who love your name. Direct my footsteps according to your word; let no sin rule over me. Redeem me from human oppression, that I may obey your precepts.

Make your face shine on your servant and teach me your decrees. Streams of tears flow from my eyes, for your law is not obeyed. You are righteous, LORD, and your laws are right. The statutes you have laid down are righteous; they are fully trustworthy. My zeal wears me out, for my enemies ignore your words. Your promises have been thoroughly tested, and your servant loves them. Though I am lowly and despised, I do not forget your precepts. Your righteousness is everlasting and your law is true. Trouble and distress have come upon me, but your commands give me delight. Your statutes are always righteous; give me understanding that I may live. I call with all my heart; answer me, LORD, and I will obey your decrees. I call out to you; save me and I will keep your statutes. I rise before dawn and cry for help; I have put my hope in your word. My eyes stay open through the watches of the night, that I may meditate on your promises. Hear my voice in accordance with your love; preserve my life, LORD, according to your laws. Those who devise wicked schemes are near, but they are far from your law. Yet you are near, LORD, and all your commands are true. Long ago I learned from your statutes that you established them to last forever. Look on my suffering and deliver me, for I have not forgotten your law. Defend my cause and redeem me; preserve my life according to your promise. Salvation is far from the wicked, for they do not seek out your decrees.

Your compassion, LORD, is great; preserve my life according to your laws. Many are the foes who persecute me, but I have not turned from your statutes. I look on the faithless with loathing, for they do not obey your word. See how I love your precepts; preserve my life, LORD, in accordance with your love. All your words are true; all your righteous laws are eternal. Rulers persecute me without cause, but my heart trembles at your word. I rejoice in your promise like one who finds great spoil. I hate and detest falsehood but I love your law. Seven times a day I praise you for your righteous laws. Great peace have those who love your law, and nothing can make them stumble. I wait for your salvation, LORD, and I follow your commands. I obey your statutes, for I love them greatly. I obey your precepts and your statutes, for all my ways are known to you. May my cry come before you, LORD; give me understanding according to your word. May my supplication come before you; deliver me according to your promise. May my lips overflow with praise, for you teach me your decrees. May my tongue sing of your word, for all your commands are righteous. May your hand be ready to help me, for I have chosen your precepts. I long for your salvation, LORD, and your law gives me delight. Let me live that I may praise you, and may your laws sustain me. I have strayed like a lost sheep. Seek your servant, for I have not forgotten your commands.

I call on the LORD in my distress, and he answers me. Save me, LORD, from lying lips and from deceitful tongues. What will he do to you, and what more besides, you deceitful tongue? He will punish you with a warrior's sharp arrows, with burning coals of the broom bush. Woe to me that I dwell in Meshek, that I live among the tents of Kedar! Too long have I lived among those who hate peace. I am for peace; but when I speak, they are for war.

I lift up my eyes to the mountains. Where does my help come from? My help comes from the LORD, the Maker of heaven and earth. He will not let your foot slip. He who watches over you will not slumber; indeed, he who watches over Israel will neither slumber nor sleep. The LORD watches over you. The LORD is your shade at your right hand; the sun will not harm you by day, nor the moon by night. The LORD will keep you from all harm. He will watch over your life; the LORD will watch over your coming and going both now and forevermore.

I rejoiced with those who said to me, "Let us go to the house of the LORD." Our feet are standing in your gates, Jerusalem. Jerusalem is built like a city that is closely compacted together. That is where the tribes go up. The tribes of the LORD, to praise the name of the LORD according to the statute given to Israel. There stand the thrones for judgment, the thrones of the house of David. Pray for the peace of Jerusalem: "May those who love you be secure. May there be peace within your walls and security within your citadels." For the sake of my family and friends, I will say, "Peace be within you." For the sake of the house of the LORD our God, I will seek your prosperity.

I lift up my eyes to you, to you who sit enthroned in heaven. As the eyes of slaves look to the hand of their master, as the eyes of a female slave look to the hand of her mistress, so our eyes look to the LORD our God, till he shows us his mercy. Have mercy on us, LORD, have mercy on us, for we have endured no end of contempt. We have endured no end of ridicule from the arrogant, of contempt from the proud.

If the LORD had not been on our side, let Israel say, if the LORD had not been on our side when people attacked us, they would have swallowed us alive when their anger flared against us; the flood would have engulfed us, the torrent would have swept over us, the raging waters would have swept us away. Praise be to the LORD, who has not let us be torn by their teeth. We have escaped like a bird from the fowler's snare; the snare has been broken, and we have escaped. Our help is in the name of the LORD, the Maker of heaven and earth.

Those who trust in the LORD are like Mount Zion, which cannot be shaken but endures forever. As the mountains surround Jerusalem, so the LORD surrounds his people both now and forevermore. The scepter of the wicked will not remain over the land allotted to the righteous, for then the righteous might use their hands to do evil. LORD, do good to those who are good, to those who are upright in heart. But those who turn to crooked ways the LORD will banish with the evildoers. Peace be on Israel.

When the LORD restored the fortunes of Zion, we were like those who dreamed. Our mouths were filled with laughter, our tongues with songs of joy. Then it was said among the nations, "The LORD has done great things for them." The LORD has done great things for us, and we are filled with joy. Restore our fortunes, LORD, like streams in the Negev. Those who sow with tears will reap with songs of joy. Those who go out weeping, carrying seed to sow, will return with songs of joy, carrying sheaves with them.

Unless the LORD builds the house, the builders labor in vain. Unless the LORD watches over the city, the guards stand watch in vain. In vain you rise early and stay up late, toiling for food to eat, for he grants sleep to those he loves. Children are a heritage from the LORD, offspring a reward from him. Like arrows in the hands of a warrior are children born in one's youth. Blessed is the man whose quiver is full of them. They will not be put to shame when they contend with their opponents in court.

Blessed are all who fear the LORD, who walk in obedience to him. You will eat the fruit of your labor; blessings and prosperity will be yours. Your wife will be like a fruitful vine within your house; your children will be like olive shoots around your table. Yes, this will be the blessing for the man who fears the LORD. May the LORD bless you from Zion; may you see the prosperity of Jerusalem all the days of your life. May you live to see your children's children. Peace be on Israel.

"They have greatly oppressed me from my youth," let Israel say; "they have greatly oppressed me from my youth, but they have not gained the victory over me. Plowmen have plowed my back and made their furrows long. But the LORD is righteous; he has cut me free from the cords of the wicked." May all who hate Zion be turned back in shame. May they be like grass on the roof, which withers before it can grow; a reaper cannot fill his hands with it, nor one who gathers fill his arms. May those who pass by not say to them, "The blessing of the LORD be on you; we bless you in the name of the LORD."

Out of the depths I cry to you, LORD; Lord, hear my voice. Let your ears be attentive to my cry for mercy. If you, LORD, kept a record of sins, Lord, who could stand? But with you there is forgiveness, so that we can, with reverence, serve you. I wait for the LORD, my whole being waits, and in his word I put my hope. I wait for the Lord more than watchmen wait for the morning, more than watchmen wait for the morning. Israel, put your hope in the LORD, for with the LORD is unfailing love and with him is full redemption. He himself will redeem Israel from all their sins.

My heart is not proud, LORD, my eyes are not haughty; I do not concern myself with great matters or things too wonderful for me. But I have calmed and quieted myself, I am like a weaned child with its mother; like a weaned child I am content. Israel, put your hope in the LORD both now and forevermore.

LORD, remember David and all his self-denial. He swore an oath to the LORD, he made a vow to the Mighty One of Jacob: "I will not enter my house or go to my bed, I will allow no sleep to my eyes or slumber to my eyelids, till I find a place for the LORD, a dwelling for the Mighty One of Jacob." We heard it in Ephrathah, we came upon it in the fields of Jaar: "Let us go to his dwelling place, let us worship at his footstool, saying, 'Arise, LORD, and come to your resting place, you and the ark of your might. May your priests be clothed with your righteousness; may your faithful people sing for joy.'" For the sake of your servant David, do not reject your anointed one. The LORD swore an oath to David, a sure oath he will not revoke: "One of your own descendants I will place on your throne. If your sons keep my covenant and the statutes I teach them, then their sons will sit on your throne for ever and ever." For the LORD has chosen Zion, he has desired it for his dwelling, saying, "This is my resting place for ever and ever; here I will sit enthroned, for I have desired it. I will bless her with abundant provisions; her poor I will satisfy with food. I will clothe her priests with salvation, and her faithful people will ever sing for joy. "Here I will make a horn grow for David and set up a lamp for my anointed one. I will clothe his enemies with shame, but his head will be adorned with a radiant crown."

How good and pleasant it is when God's people live together in unity! It is like precious oil poured on the head, running down on the beard, running down on Aaron's beard, down on the collar of his robe. It is as if the dew of Hermon were falling on Mount Zion. For there the LORD bestows his blessing, even life forevermore.

Praise the LORD, all you servants of the LORD who minister by night in the house of the LORD. Lift up your hands in the sanctuary and praise the LORD. May the LORD bless you from Zion, he who is the Maker of heaven and earth.

Praise the LORD. Praise the name of the LORD; praise him, you servants of the LORD, you who minister in the house of the LORD, in the courts of the house of our God. Praise the LORD, for the LORD is good; sing praise to his name, for that is pleasant. For the LORD has chosen Jacob to be his own, Israel to be his treasured possession. I know that the LORD is great, that our Lord is greater than all gods. The LORD does whatever pleases him, in the heavens and on the earth, in the seas and all their depths. He makes clouds rise from the ends of the earth; he sends lightning with the rain and brings out the wind from his storehouses. He struck down the firstborn of Egypt, the firstborn of people and animals. He sent his signs and wonders into your midst, Egypt, against Pharaoh and all his servants. He struck down many nations and killed mighty kings. Sihon king of the Amorites, Og king of Bashan, and all the kings of Canaan, and he gave their land as an inheritance, an inheritance to his people Israel. Your name, LORD, endures forever, your renown, LORD, through all generations. For the LORD will vindicate his people and have compassion on his servants. The idols of the nations are silver and gold, made by human hands. They have mouths, but cannot speak, eyes, but cannot see. They have ears, but cannot hear, nor is there breath in their mouths. Those who make them will be like them, and so will all who trust in them. All you Israelites, praise the LORD; house of Aaron, praise the LORD; house of Levi, praise the LORD; you who fear him, praise the LORD. Praise be to the LORD from Zion, to him who dwells in Jerusalem. Praise the LORD.

Give thanks to the LORD, for he is good. His love endures forever. Give thanks to the God of gods. His love endures forever. Give thanks to the Lord of lords: His love endures forever. To him who alone does great wonders, His love endures forever. Who by his understanding made the heavens, His love endures forever. Who spread out the earth upon the waters, His love endures forever. Who made the great lights, His love endures forever. The sun to govern the day, His love endures forever. The moon and stars to govern the night; His love endures forever. To him who struck down the firstborn of Egypt His love endures forever. And brought Israel out from among them His love endures forever. With a mighty hand and outstretched arm; His love endures forever. To him who divided the Red Sea asunder, His love endures forever. And brought Israel through the midst of it, His love endures forever. But swept Pharaoh and his army into the Red Sea; His love endures forever. To him who led his people through the wilderness; His love endures forever. To him who struck down great kings, His love endures forever. And killed mighty kings, His love endures forever. Sihon king of the Amorites His love endures forever. And Og king of Bashan, His love endures forever. And gave their land as an inheritance, His love endures forever. An inheritance to his servant Israel, His love endures forever. He remembered us in our low estate His love endures forever. And freed us from our enemies. His love endures forever. He gives food to every creature. His love endures forever. Give thanks to the God of heaven. His love endures forever.

By the rivers of Babylon we sat and wept when we remembered Zion. There on the poplars we hung our harps, for there our captors asked us for songs, our tormentors demanded songs of joy; they said, "Sing us one of the songs of Zion!" How can we sing the songs of the LORD while in a foreign land? If I forget you, Jerusalem, may my right hand forget its skill. May my tongue cling to the roof of my mouth if I do not remember you, if I do not consider Jerusalem my highest joy. Remember, LORD, what the Edomites did on the day Jerusalem fell. "Tear it down," they cried, "tear it down to its foundations!" Daughter Babylon, doomed to destruction, happy is the one who repays you according to what you have done to us. Happy is the one who seizes your infants and dashes them against the rocks.

I will praise you, LORD, with all my heart; before the "gods" I will sing your praise. I will bow down toward your holy temple and will praise your name for your unfailing love and your faithfulness, for you have so exalted your solemn decree that it surpasses your fame. When I called, you answered me; you greatly emboldened me. May all the kings of the earth praise you, LORD, when they hear what you have decreed. May they sing of the ways of the LORD, for the glory of the LORD is great. Though the LORD is exalted, he looks kindly on the lowly; though lofty, he sees them from afar. Though I walk in the midst of trouble, you preserve my life. You stretch out your hand against the anger of my foes; with your right hand you save me. The LORD will vindicate me; your love, LORD, endures forever. Do not abandon the works of your hands.

You have searched me, LORD, and you know me. You know when I sit and when I rise; you perceive my thoughts from afar. You discern my going out and my lying down; you are familiar with all my ways. Before a word is on my tongue you, LORD, know it completely. You hem me in behind and before, and you lay your hand upon me. Such knowledge is too wonderful for me, too lofty for me to attain. Where can I go from your Spirit? Where can I flee from your presence? If I go up to the heavens, you are there; if I make my bed in the depths, you are there. If I rise on the wings of the dawn, if I settle on the far side of the sea, even there your hand will guide me, your right hand will hold me fast. If I say, "Surely the darkness will hide me and the light become night around me," even the darkness will not be dark to you; the night will shine like the day, for darkness is as light to you. For you created my inmost being; you knit me together in my mother's womb. I praise you because I am fearfully and wonderfully made; your works are wonderful, I know that full well. My frame was not hidden from you when I was made in the secret place, when I was woven together in the depths of the earth. Your eyes saw my unformed body; all the days ordained for me were written in your book before one of them came to be. How precious to me are your thoughts, God! How vast is the sum of them! Were I to count them, they would outnumber the grains of sand. When I awake, I am still with you. If only you, God, would slay the wicked! Away from me, you who are bloodthirsty! They speak of you with evil intent; your adversaries misuse your name. Do I not hate those who hate you, LORD, and abhor those who are in rebellion against you? I have nothing but hatred for them; I count them my enemies. Search me, God, and know my heart; test me and know my anxious thoughts. See if there is any offensive way in me, and lead me in the way everlasting.

Rescue me, LORD, from evildoers; protect me from the violent, who devise evil plans in their hearts and stir up war every day. They make their tongues as sharp as a serpent's; the poison of vipers is on their lips. Keep me safe, LORD, from the hands of the wicked; protect me from the violent, who devise ways to trip my feet. The arrogant have hidden a snare for me; they have spread out the cords of their net and have set traps for me along my path. I say to the LORD, "You are my God." Hear, LORD, my cry for mercy. Sovereign LORD, my strong deliverer, you shield my head in the day of battle. Do not grant the wicked their desires, LORD; do not let their plans succeed. Those who surround me proudly rear their heads; may the mischief of their lips engulf them. May burning coals fall on them; may they be thrown into the fire, into miry pits, never to rise. May slanderers not be established in the land; may disaster hunt down the violent. I know that the LORD secures justice for the poor and upholds the cause of the needy. Surely the righteous will praise your name, and the upright will live in your presence.

I call to you, LORD, come quickly to me; hear me when I call to you. May my prayer be set before you like incense; may the lifting up of my hands be like the evening sacrifice. Set a guard over my mouth, LORD; keep watch over the door of my lips. Do not let my heart be drawn to what is evil so that I take part in wicked deeds along with those who are evildoers; do not let me eat their delicacies. Let a righteous man strike me. That is a kindness; let him rebuke me. That is oil on my head. My head will not refuse it, for my prayer will still be against the deeds of evildoers. Their rulers will be thrown down from the cliffs, and the wicked will learn that my words were well spoken. They will say, "As one plows and breaks up the earth, so our bones have been scattered at the mouth of the grave." But my eyes are fixed on you, Sovereign LORD; in you I take refuge. Do not give me over to death. Keep me safe from the traps set by evildoers, from the snares they have laid for me. Let the wicked fall into their own nets, while I pass by in safety.

I cry aloud to the LORD; I lift up my voice to the LORD for mercy. I pour out before him my complaint; before him I tell my trouble. When my spirit grows faint within me, it is you who watch over my way. In the path where I walk people have hidden a snare for me. Look and see, there is no one at my right hand; no one is concerned for me. I have no refuge; no one cares for my life. I cry to you, LORD; I say, "You are my refuge, my portion in the land of the living." Listen to my cry, for I am in desperate need; rescue me from those who pursue me, for they are too strong for me. Set me free from my prison, that I may praise your name. Then the righteous will gather about me because of your goodness to me.

LORD, hear my prayer, listen to my cry for mercy; in your faithfulness and righteousness come to my relief. Do not bring your servant into judgment, for no one living is righteous before you. The enemy pursues me, he crushes me to the ground; he makes me dwell in the darkness like those long dead. So my spirit grows faint within me; my heart within me is dismayed. I remember the days of long ago; I meditate on all your works and consider what your hands have done. I spread out my hands to you; I thirst for you like a parched land. Answer me quickly, LORD; my spirit fails. Do not hide your face from me or I will be like those who go down to the pit. Let the morning bring me word of your unfailing love, for I have put my trust in you. Show me the way I should go, for to you I entrust my life. Rescue me from my enemies, LORD, for I hide myself in you. Teach me to do your will, for you are my God; may your good Spirit lead me on level ground. For your name's sake, LORD, preserve my life; in your righteousness, bring me out of trouble. In your unfailing love, silence my enemies; destroy all my foes, for I am your servant.

Praise be to the LORD my Rock, who trains my hands for war, my fingers for battle. He is my loving God and my fortress, my stronghold and my deliverer, my shield, in whom I take refuge, who subdues peoples under me. LORD, what are human beings that you care for them, mere mortals that you think of them? They are like a breath; their days are like a fleeting shadow. Part your heavens, LORD, and come down; touch the mountains, so that they smoke. Send forth lightning and scatter the enemy; shoot your arrows and rout them. Reach down your hand from on high; deliver me and rescue me from the mighty waters, from the hands of foreigners whose mouths are full of lies, whose right hands are deceitful. I will sing a new song to you, my God; on the ten-stringed lyre I will make music to you, to the One who gives victory to kings, who delivers his servant David. From the deadly sword deliver me; rescue me from the hands of foreigners whose mouths are full of lies, whose right hands are deceitful. Then our sons in their youth will be like well-nurtured plants, and our daughters will be like pillars carved to adorn a palace. Our barns will be filled with every kind of provision. Our sheep will increase by thousands, by tens of thousands in our fields; our oxen will draw heavy loads. There will be no breaching of walls, no going into captivity, no cry of distress in our streets. Blessed is the people of whom this is true; blessed is the people whose God is the LORD.

I will exalt you, my God the King; I will praise your name for ever and ever. Every day I will praise you and extol your name for ever and ever. Great is the LORD and most worthy of praise; his greatness no one can fathom. One generation commends your works to another; they tell of your mighty acts. They speak of the glorious splendor of your majesty, and I will meditate on your wonderful works. They tell of the power of your awesome works, and I will proclaim your great deeds. They celebrate your abundant goodness and joyfully sing of your righteousness. The LORD is gracious and compassionate, slow to anger and rich in love. The LORD is good to all; he has compassion on all he has made. All your works praise you, LORD; your faithful people extol you. They tell of the glory of your kingdom and speak of your might, so that all people may know of your mighty acts and the glorious splendor of your kingdom. Your kingdom is an everlasting kingdom, and your dominion endures through all generations. The LORD is trustworthy in all he promises and faithful in all he does. The LORD upholds all who fall and lifts up all who are bowed down. The eyes of all look to you, and you give them their food at the proper time. You open your hand and satisfy the desires of every living thing. The LORD is righteous in all his ways and faithful in all he does. The LORD is near to all who call on him, to all who call on him in truth. He fulfills the desires of those who fear him; he hears their cry and saves them. The LORD watches over all who love him, but all the wicked he will destroy. My mouth will speak in praise of the LORD. Let every creature praise his holy name for ever and ever.

Praise the LORD. Praise the LORD, my soul. I will praise the LORD all my life; I will sing praise to my God as long as I live. Do not put your trust in princes, in human beings, who cannot save. When their spirit departs, they return to the ground; on that very day their plans come to nothing. Blessed are those whose help is the God of Jacob, whose hope is in the LORD their God. He is the Maker of heaven and earth, the sea, and everything in them, he remains faithful forever. He upholds the cause of the oppressed and gives food to the hungry. The LORD sets prisoners free, the LORD gives sight to the blind, the LORD lifts up those who are bowed down, the LORD loves the righteous. The LORD watches over the foreigner and sustains the fatherless and the widow, but he frustrates the ways of the wicked. The LORD reigns forever, your God, O Zion, for all generations. Praise the LORD.

Praise the LORD. How good it is to sing praises to our God, how pleasant and fitting to praise him! The LORD builds up Jerusalem; he gathers the exiles of Israel. He heals the brokenhearted and binds up their wounds. He determines the number of the stars and calls them each by name. Great is our Lord and mighty in power; his understanding has no limit. The LORD sustains the humble but casts the wicked to the ground. Sing to the LORD with grateful praise; make music to our God on the harp. He covers the sky with clouds; he supplies the earth with rain and makes grass grow on the hills. He provides food for the cattle and for the young ravens when they call. His pleasure is not in the strength of the horse, nor his delight in the legs of the warrior; the LORD delights in those who fear him, who put their hope in his unfailing love. Extol the LORD, Jerusalem; praise your God, Zion. He strengthens the bars of your gates and blesses your people within you. He grants peace to your borders and satisfies you with the finest of wheat. He sends his command to the earth; his word runs swiftly. He spreads the snow like wool and scatters the frost like ashes. He hurls down his hail like pebbles. Who can withstand his icy blast? He sends his word and melts them; he stirs up his breezes, and the waters flow. He has revealed his word to Jacob, his laws and decrees to Israel. He has done this for no other nation; they do not know his laws. Praise the LORD.

Praise the LORD. Praise the LORD from the heavens; praise him in the heights above. Praise him, all his angels; praise him, all his heavenly hosts. Praise him, sun and moon; praise him, all you shining stars. Praise him, you highest heavens and you waters above the skies. Let them praise the name of the LORD, for at his command they were created, and he established them for ever and ever, he issued a decree that will never pass away. Praise the LORD from the earth, you great sea creatures and all ocean depths, lightning and hail, snow and clouds, stormy winds that do his bidding, you mountains and all hills, fruit trees and all cedars, wild animals and all cattle, small creatures and flying birds, kings of the earth and all nations, you princes and all rulers on earth, young men and women, old men and children. Let them praise the name of the LORD, for his name alone is exalted; his splendor is above the earth and the heavens. And he has raised up for his people a horn, the praise of all his faithful servants, of Israel, the people close to his heart. Praise the LORD.

Praise the LORD. Sing to the LORD a new song, his praise in the assembly of his faithful people. Let Israel rejoice in their Maker; let the people of Zion be glad in their King. Let them praise his name with dancing and make music to him with timbrel and harp. For the LORD takes delight in his people; he crowns the humble with victory. Let his faithful people rejoice in this honor and sing for joy on their beds. May the praise of God be in their mouths and a double-edged sword in their hands, to inflict vengeance on the nations and punishment on the peoples, to bind their kings with fetters, their nobles with shackles of iron, to carry out the sentence written against them. This is the glory of all his faithful people. Praise the LORD.

Praise the LORD. Praise God in his sanctuary; praise him in his mighty heavens. Praise him for his acts of power; praise him for his surpassing greatness. Praise him with the sounding of the trumpet, praise him with the harp and lyre, praise him with timbrel and dancing, praise him with the strings and pipe, praise him with the clash of cymbals, praise him with resounding cymbals. Let everything that has breath praise the LORD. Praise the LORD.

The vision concerning Judah and Jerusalem that Isaiah son of Amoz saw during the reigns of Uzziah, Jotham, Ahaz and Hezekiah, kings of Judah. Hear me, you heavens! Listen, earth! For the LORD has spoken: "I reared children and brought them up, but they have rebelled against me. The ox knows its master, the donkey its owner's manger, but Israel does not know, my people do not understand." Woe to the sinful nation, a people whose guilt is great, a brood of evildoers, children given to corruption! They have forsaken the LORD; they have spurned the Holy One of Israel and turned their backs on him. Why should you be beaten anymore? Why do you persist in rebellion? Your whole head is injured, your whole heart afflicted. From the sole of your foot to the top of your head there is no soundness— only wounds and welts and open sores, not cleansed or bandaged or soothed with olive oil. Your country is desolate, your cities burned with fire; your fields are being stripped by foreigners right before you, laid waste as when overthrown by strangers. Daughter Zion is left like a shelter in a vineyard, like a hut in a cucumber field, like a city under siege. Unless the LORD Almighty had left us some survivors, we would have become like Sodom, we would have been like Gomorrah. Hear the word of the LORD, you rulers of Sodom; listen to the instruction of our God, you people of Gomorrah!

"The multitude of your sacrifices— what are they to me?" says the LORD. "I have more than enough of burnt offerings, of rams and the fat of fattened animals; I have no pleasure in the blood of bulls and lambs and goats. When you come to appear before me, who has asked this of you, this trampling of my courts? Stop bringing meaningless offerings! Your incense is detestable to me. New Moons, Sabbaths and convocations— I cannot bear your worthless assemblies. Your New Moon feasts and your appointed festivals I hate with all my being. They have become a burden to me; I am weary of bearing them. When you spread out your hands in prayer, I hide my eyes from you; even when you offer many prayers, I am not listening. Your hands are full of blood! Wash and make yourselves clean. Take your evil deeds out of my sight; stop doing wrong. Learn to do right; seek justice. Defend the oppressed.Take up the cause of the fatherless; plead the case of the widow. "Come now, let us settle the matter," says the LORD. "Though your sins are like scarlet, they shall be as white as snow; though they are red as crimson, they shall be like wool. If you are willing and obedient, you will eat the good things of the land; but if you resist and rebel, you will be devoured by the sword." For the mouth of the LORD has spoken.

See how the faithful city has become a prostitute! She once was full of justice; righteousness used to dwell in her— but now murderers! Your silver has become dross, your choice wine is diluted with water. Your rulers are rebels, partners with thieves; they all love bribes and chase after gifts. They do not defend the cause of the fatherless; the widow's case does not come before them. Therefore the Lord, the LORD Almighty, the Mighty One of Israel, declares: "Ah! I will vent my wrath on my foes and avenge myself on my enemies. I will turn my hand against you;I will thoroughly purge away your dross and remove all your impurities. I will restore your leaders as in days of old, your rulers as at the beginning. Afterward you will be called the City of Righteousness, the Faithful City." Zion will be delivered with justice, her penitent ones with righteousness. But rebels and sinners will both be broken, and those who forsake the LORD will perish. "You will be ashamed because of the sacred oaks in which you have delighted; you will be disgraced because of the gardens that you have chosen. You will be like an oak with fading leaves, like a garden without water. The mighty man will become tinder and his work a spark; both will burn together, with no one to quench the fire."

This is what Isaiah son of Amoz saw concerning Judah and Jerusalem: In the last days the mountain of the LORD's temple will be established as the highest of the mountains; it will be exalted above the hills, and all nations will stream to it. Many peoples will come and say, "Come, let us go up to the mountain of the LORD, to the temple of the God of Jacob. He will teach us his ways, so that we may walk in his paths." The law will go out from Zion, the word of the LORD from Jerusalem. He will judge between the nations and will settle disputes for many peoples. They will beat their swords into plowshares and their spears into pruning hooks. Nation will not take up sword against nation, nor will they train for war anymore. Come, descendants of Jacob, let us walk in the light of the LORD.

You, LORD, have abandoned your people, the descendants of Jacob. They are full of superstitions from the East; they practice divination like the Philistines and embrace pagan customs. Their land is full of silver and gold; there is no end to their treasures. Their land is full of horses; there is no end to their chariots. Their land is full of idols; they bow down to the work of their hands, to what their fingers have made. So people will be brought low and everyone humbled— do not forgive them. Go into the rocks, hide in the ground from the fearful presence of the LORD and the splendor of his majesty! The eyes of the arrogant will be humbled and human pride brought low; the LORD alone will be exalted in that day. The LORD Almighty has a day in store for all the proud and lofty, for all that is exalted (and they will be humbled), for all the cedars of Lebanon, tall and lofty, and all the oaks of Bashan, for all the towering mountains and all the high hills, for every lofty tower and every fortified wall, for every trading shipand every stately vessel.

The arrogance of man will be brought low and human pride humbled; the LORD alone will be exalted in that day, and the idols will totally disappear. People will flee to caves in the rocks and to holes in the ground from the fearful presence of the LORD and the splendor of his majesty, when he rises to shake the earth. In that day people will throw away to the moles and bats their idols of silver and idols of gold, which they made to worship. They will flee to caverns in the rocks and to the overhanging crags from the fearful presence of the LORD and the splendor of his majesty, when he rises to shake the earth. Stop trusting in mere humans, who have but a breath in their nostrils. Why hold them in esteem?

See now, the Lord, the LORD Almighty, is about to take from Jerusalem and Judah both supply and support: all supplies of food and all supplies of water, the hero and the warrior, the judge and the prophet, the diviner and the elder, the captain of fifty and the man of rank, the counselor, skilled craftsman and clever enchanter. "I will make mere youths their officials; children will rule over them." People will oppress each other— man against man, neighbor against neighbor. The young will rise up against the old, the nobody against the honored. A man will seize one of his brothers in his father's house, and say, "You have a cloak, you be our leader; take charge of this heap of ruins!" But in that day he will cry out, "I have no remedy. I have no food or clothing in my house; do not make me the leader of the people." Jerusalem staggers, Judah is falling; their words and deeds are against the LORD, defying his glorious presence. The look on their faces testifies against them; they parade their sin like Sodom; they do not hide it. Woe to them! They have brought disaster upon themselves. Tell the righteous it will be well with them, for they will enjoy the fruit of their deeds. Woe to the wicked! Disaster is upon them! They will be paid back for what their hands have done.

Youths oppress my people, women rule over them. My people, your guides lead you astray; they turn you from the path. The LORD takes his place in court; he rises to judge the people. The LORD enters into judgment against the elders and leaders of his people: "It is you who have ruined my vineyard; the plunder from the poor is in your houses. What do you mean by crushing my people and grinding the faces of the poor?" declares the Lord, the LORD Almighty. The LORD says, "The women of Zion are haughty, walking along with outstretched necks, flirting with their eyes, strutting along with swaying hips, with ornaments jingling on their ankles. Therefore the Lord will bring sores on the heads of the women of Zion; the LORD will make their scalps bald." In that day the Lord will snatch away their finery: the bangles and headbands and crescent necklaces, the earrings and bracelets and veils, the headdresses and anklets and sashes, the perfume bottles and charms, the signet rings and nose rings, the fine robes and the capes and cloaks, the purses and mirrors, and the linen garments and tiaras and shawls. Instead of fragrance there will be a stench; instead of a sash, a rope; instead of well-dressed hair, baldness; instead of fine clothing, sackcloth; instead of beauty, branding. Your men will fall by the sword, your warriors in battle. The gates of Zion will lament and mourn; destitute, she will sit on the ground.

In that day seven women will take hold of one man and say, "We will eat our own food and provide our own clothes; only let us be called by your name. Take away our disgrace!" In that day the Branch of the LORD will be beautiful and glorious, and the fruit of the land will be the pride and glory of the survivors in Israel. Those who are left in Zion, who remain in Jerusalem, will be called holy, all who are recorded among the living in Jerusalem. The Lord will wash away the filth of the women of Zion; he will cleanse the bloodstains from Jerusalem by a spirit of judgment and a spirit of fire. Then the LORD will create over all of Mount Zion and over those who assemble there a cloud of smoke by day and a glow of flaming fire by night; over everything the glory will be a canopy. It will be a shelter and shade from the heat of the day, and a refuge and hiding place from the storm and rain.

I will sing for the one I love a song about his vineyard: My loved one had a vineyard on a fertile hillside. He dug it up and cleared it of stones and planted it with the choicest vines. He built a watchtower in it and cut out a winepress as well. Then he looked for a crop of good grapes, but it yielded only bad fruit. "Now you dwellers in Jerusalem and people of Judah, judge between me and my vineyard. What more could have been done for my vineyard than I have done for it? When I looked for good grapes, why did it yield only bad? Now I will tell you what I am going to do to my vineyard: I will take away its hedge, and it will be destroyed; I will break down its wall, and it will be trampled. I will make it a wasteland, neither pruned nor cultivated, and briers and thorns will grow there. I will command the clouds not to rain on it." The vineyard of the LORD Almighty is the nation of Israel, and the people of Judah are the vines he delighted in. And he looked for justice, but saw bloodshed; for righteousness, but heard cries of distress.

Woe to you who add house to house and join field to field till no space is left and you live alone in the land. The LORD Almighty has declared in my hearing: "Surely the great houses will become desolate, the fine mansions left without occupants. A ten-acre vineyard will produce only a bath of wine; a homer of seed will yield only an ephah of grain." Woe to those who rise early in the morning to run after their drinks, who stay up late at night till they are inflamed with wine. They have harps and lyres at their banquets, pipes and timbrels and wine, but they have no regard for the deeds of the LORD, no respect for the work of his hands. Therefore my people will go into exile for lack of understanding; those of high rank will die of hunger and the common people will be parched with thirst. Therefore Death expands its jaws, opening wide its mouth; into it will descend their nobles and masses with all their brawlers and revelers. So people will be brought low and everyone humbled, the eyes of the arrogant humbled. But the LORD Almighty will be exalted by his justice, and the holy God will be proved holy by his righteous acts. Then sheep will graze as in their own pasture; lambs will feed among the ruins of the rich. Woe to those who draw sin along with cords of deceit, and wickedness as with cart ropes, to those who say, "Let God hurry; let him hasten his work so we may see it. The plan of the Holy One of Israel— let it approach, let it come into view, so we may know it."

Woe to those who call evil good and good evil, who put darkness for light and light for darkness, who put bitter for sweet and sweet for bitter. Woe to those who are wise in their own eyes and clever in their own sight. Woe to those who are heroes at drinking wine and champions at mixing drinks, who acquit the guilty for a bribe, but deny justice to the innocent. Therefore, as tongues of fire lick up straw and as dry grass sinks down in the flames, so their roots will decay and their flowers blow away like dust; for they have rejected the law of the LORD Almighty and spurned the word of the Holy One of Israel. Therefore the LORD's anger burns against his people; his hand is raised and he strikes them down. The mountains shake, and the dead bodies are like refuse in the streets. Yet for all this, his anger is not turned away, his hand is still upraised. He lifts up a banner for the distant nations, he whistles for those at the ends of the earth. Here they come, swiftly and speedily! Not one of them grows tired or stumbles, not one slumbers or sleeps; not a belt is loosened at the waist, not a sandal strap is broken. Their arrows are sharp, all their bows are strung; their horses' hooves seem like flint, their chariot wheels like a whirlwind. Their roar is like that of the lion, they roar like young lions; they growl as they seize their prey and carry it off with no one to rescue. In that day they will roar over it like the roaring of the sea. And if one looks at the land, there is only darkness and distress; even the sun will be darkened by clouds.

In the year that King Uzziah died, I saw the Lord, high and exalted, seated on a throne; and the train of his robe filled the temple. Above him were seraphim, each with six wings: With two wings they covered their faces, with two they covered their feet, and with two they were flying. And they were calling to one another: "Holy, holy, holy is the LORD Almighty; the whole earth is full of his glory." At the sound of their voices the doorposts and thresholds shook and the temple was filled with smoke. "Woe to me!" I cried. "I am ruined! For I am a man of unclean lips, and I live among a people of unclean lips, and my eyes have seen the King, the LORD Almighty." Then one of the seraphim flew to me with a live coal in his hand, which he had taken with tongs from the altar. With it he touched my mouth and said, "See, this has touched your lips; your guilt is taken away and your sin atoned for."

Then I heard the voice of the Lord saying, "Whom shall I send? And who will go for us?" And I said, "Here am I. Send me!" He said, "Go and tell this people: " 'Be ever hearing, but never understanding; be ever seeing, but never perceiving.' Make the heart of this people calloused; make their ears dull and close their eyes. Otherwise they might see with their eyes, hear with their ears, understand with their hearts, and turn and be healed." Then I said, "For how long, Lord?" And he answered: "Until the cities lie ruined and without inhabitant, until the houses are left deserted and the fields ruined and ravaged, until the LORD has sent everyone far away and the land is utterly forsaken. And though a tenth remains in the land, it will again be laid waste. But as the terebinth and oak leave stumps when they are cut down, so the holy seed will be the stump in the land."

When Ahaz son of Jotham, the son of Uzziah, was king of Judah, King Rezin of Aram and Pekah son of Remaliah king of Israel marched up to fight against Jerusalem, but they could not overpower it. Now the house of David was told, "Aram has allied itself with Ephraim"; so the hearts of Ahaz and his people were shaken, as the trees of the forest are shaken by the wind. Then the LORD said to Isaiah, "Go out, you and your son Shear-Jashub, to meet Ahaz at the end of the aqueduct of the Upper Pool, on the road to the Launderer's Field. Say to him, 'Be careful, keep calm and don't be afraid. Do not lose heart because of these two smoldering stubs of firewood—because of the fierce anger of Rezin and Aram and of the son of Remaliah. Aram, Ephraim and Remaliah's son have plotted your ruin, saying, "Let us invade Judah; let us tear it apart and divide it among ourselves, and make the son of Tabeel king over it." Yet this is what the Sovereign LORD says: "'It will not take place, it will not happen, for the head of Aram is Damascus, and the head of Damascus is only Rezin. Within sixty-five years Ephraim will be too shattered to be a people. The head of Ephraim is Samaria, and the head of Samaria is only Remaliah's son.

If you do not stand firm in your faith, you will not stand at all.'" Again the LORD spoke to Ahaz, "Ask the LORD your God for a sign, whether in the deepest depths or in the highest heights." But Ahaz said, "I will not ask; I will not put the LORD to the test." Then Isaiah said, "Hear now, you house of David! Is it not enough to try the patience of humans? Will you try the patience of my God also? Therefore the Lord himself will give you a sign: The virgin will conceive and give birth to a son, and will call him Immanuel. He will be eating curds and honey when he knows enough to reject the wrong and choose the right, for before the boy knows enough to reject the wrong and choose the right, the land of the two kings you dread will be laid waste. The LORD will bring on you and on your people and on the house of your father a time unlike any since Ephraim broke away from Judah—he will bring the king of Assyria."

In that day the LORD will whistle for flies from the Nile delta in Egypt and for bees from the land of Assyria. They will all come and settle in the steep ravines and in the crevices in the rocks, on all the thornbushes and at all the water holes. In that day the Lord will use a razor hired from beyond the Euphrates River—the king of Assyria—to shave your heads and private parts, and to cut off your beards also. In that day, a person will keep alive a young cow and two goats. And because of the abundance of the milk they give, there will be curds to eat. All who remain in the land will eat curds and honey. In that day, in every place where there were a thousand vines worth a thousand silver shekels, there will be only briers and thorns. Hunters will go there with bow and arrow, for the land will be covered with briers and thorns. As for all the hills once cultivated by the hoe, you will no longer go there for fear of the briers and thorns; they will become places where cattle are turned loose and where sheep run.
orthodoxymoron wrote:
Oh My God!! What if God IS One of Us?? What if God ISN'T One of Us?? What if god Invented God?? What if God invented god?? What if GOD Invented SEX?? What if Everyone would HATE the Real-Deal God?? What if God isn't God-Enough for Us?? What if God Doesn't Have the Answer to Life, the Universe, and Everything?? Is It Really THAT Hard to Say "I Don't Know"?? What if God is a Noble-Agnostic with Responsible-Neutrality?? What if God Evolved and Subsequently Created Humanity?? What Would the 'Heathen God' Do?? What Would George Zebrowski Write?? What if the Universe is Stranger Than We CAN Think?? What if God Doesn't Believe in God?? What if god Doesn't Believe in God?? What if God Doesn't Believe in god?? Is God in the Bible Really 'LOVE'?? What if God MUST Be 'BAD@SS'?? What if this Solar System is an Experiment within an Experiment within an Experiment?? What if Atheist v Christian is a False-Dichotomy?? What Would an Alien from Sirius Say?? What Would 'Pinky and the Brain' Say?? What if I Should Write a Book About Being a Patient in a Mental-Hospital (Being Made-Insane by the Secret-Government and Secretly-Posting on 'The Mists of Avalon')?? What if I Should Sit-Down and Shut-Up?? They Have Ways to Make Me Stop.

I've probably intended a lot of my posts and threads for the Deep-State Gods and Goddesses, and I'm sure their computers instantly load even my heaviest pages. When people can't load my tripe it might be providential. In five-years everyone will claim they always knew this stuff, but its probably too soon for most to know now. Most people will probably need to learn the hard-way. I'll try to silently lurk in the shadows for at least the rest of 2019. 2020 to 2050 might be a Slow-Burn End of the World. That wouldn't surprise me, but Hope Springs Eternal. I fully understand 'honest and thorough' and 'positive-thinking and self-esteem'. I get it, but I've tried to open the hood of the broken-down car, and actually work on the engine, burning myself, cutting myself, and breaking a finger or two (with zero-compensation and huge-trouble). I could've kept the hood closed, and just washed and polished the car, admiring the shine, but knowing full-well that the engine wouldn't work without massive repairs, expense, and sacrifice.

I'm trying very-hard to stop posting and talking, and just watch things play out. But then people will weep, wail, and gnash their teeth when the excrement contacts the blower, claiming "Nobody Warned Me!" and "How Was I Supposed to Know?!" and "I Wish I'd Known!" and "Its Not My Fault!" and "Its All Your Fault!" and "You Don't Care!" and "Are You Happy Now?" and "You Didn't Do Anything!"!! Meanwhile, somebody will be getting filthy-rich using my tripe for fame, fortune, and power in a fraudulent and opportunistic manner. That's my prophecy, but then I'm not a prophet or even a son of a prophet. My intentions are to research and reflect-upon undisclosed-topics without saying or doing anything. In retrospect, I should've become a Mason, and done a Minimalist Robert H. Schuller Ministry, with financial-support from the Los Angeles Financial-Elite, but its too-late now, and too-much water has gone under the bridge. Sorry for the Rant, but I guess I'm attempting to Face-Reality Regarding Why Things Are the Way They Are in 'Purgatory Incorporated'.
Last edited by orthodoxymoron on Mon Sep 09, 2019 11:17 am; edited 9 times in total