Many of the original RAF members were sponsored elite students, the background partly clerical, comparable to the French brotherhood nuts Danton and Robbespierre. Prncipially most of 68-movement was based on this opportunist Jupiter crap, @weserkurier
I was no proponent of a "people upraisal", and this attitude did not change, @weserkurier. I supported Hillary Clinton because of her roots in the 1964 Goldwater campaign. But since she could not get Bernie and the Democratic Platform under control...
"We must dare more democracy" led to a retardation with the Polish Constitution and its effects on Bremen jurisdiction as most recent causes. The RAF mistake was their Athenean approach; and this is why many got "work asylum" in the DDR, @weserkurier
Sometimes the mood in my room was close to hysteria, we laughed tears, and the nusic was very loud, @weserkurier
Who understood at all why I had a police poster with the RAF terrorists at my room door, @weserkurier? And why I glued a pic of a black male on an electric chair over the pic of Jan Carl Raspe?
Holger Münch, @weserkurier, him I knew personally, I once had many friends at @BremenPolizei, even contacts to GSG9. I am totally clean... I have three clearances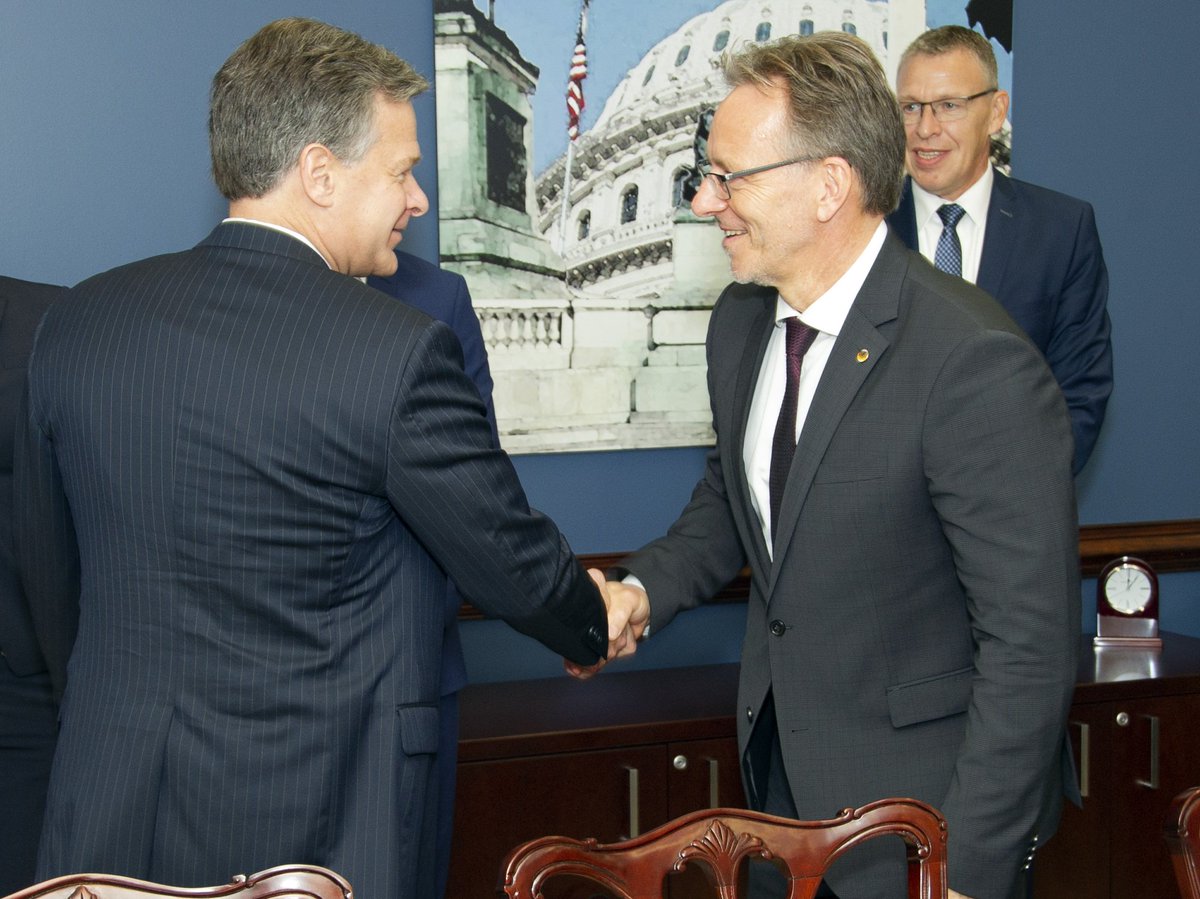 @FBI
Earlier this month, #FBI Director Wray met with the @bka President Holger Münch and other national security partners for working meetings. Learn more about the importance of the FBI's international partnerships…