I was thrilled to hear Brook interviewed in the above video. She sounded pretty-much as I expected. Brook seems to be an 'Oracle' sort of person, which implies being highly-intelligent, highly-practical, yet down to earth. That video-interview stirred my soul, and I actually got angry (mostly at myself) a couple of times. The 'Oracle' would probably induce some Sirius Soul-Searching. I am so sorry about the cancer. I wish I knew how to make it go away. There's a Naturopathic School and Treatment-Center in Seattle, WA, called 'Bastyr University'. I have no personal experience with it, but I've heard good things about it, from professionals and laypersons alike. Notice the significant material by Brook and Lionhawk, quoted in the lower-half of this post. I was lucky to have Brook contribute significantly to my 'Amen Ra' thread http://projectavalon.net/forum/showthread.php?t=18223  (on the original Project Avalon). I noticed that the video-interview was made on February 14, 2017 (Valentine's Day). I was scheduled to have my Open-Heart Surgery on that day, but I had a cold or flu, so they postponed the surgery until February 24. A few days later, I became aware of someone close to my room who seemed to have extreme-importance, exceptional-intelligence, and a tough-manner. They were an 'Oracle' sort of person. A few weeks later, while I was leaving a follow-up visit to the hospital, I encountered an 'Oracle' sort of person (with cancer) who asked me for bus-fare. I gave her the money, but she went back inside the hospital, rather than waiting for the bus. Someone I know was having surgery at the same time I was, a couple of miles away, but I didn't know about this for several months.

Sherry Shriner (of Carrollton, Ohio), supposedly died in early January of 2018, but I can't find any details. However, I noticed that a Sherry Wilde (of Carrollton, Ohio) died unexpectedly on February 19, 2017. There's another Sherry Wilde, who has many videos on the internet, and she talks about a lot of the same controversial and esoteric topics Sherry Shriner talked about. What are the odds?? I keep thinking in terms of a particular soul and/or artificial-intelligence, who I've encountered online and in real-life, with a variety of names and forms, but that's as specific as I wish to get. I've done a lot of irreverent 'Oracle' hypothesizing on this website (throughout the years) regarding who really runs Earth and the Solar System, but with almost zero real knowledge or evidence, and I've made a wreck and fool of myself, doing so. I SO Hope Brook and Lionhawk publish ALL of Their Research and Experiences.
Here's a link to a U.S. Debt Clock. http://www.usdebtclock.org/ What's Wrong With This Picture?? We supposedly have worthless-money and astronomical-debt. Is this something to be concerned about?? An illogical-system seems to work to the satisfaction of the majority, so should one simply watch things play-out, rather than attempting to change a system which most people seem to be OK with?? Isn't that 'Freedom'?? If the system were idealistically changed, the Empire Might Strike Back!! One probably shouldn't fight City-Hall and Organized-Crime, especially if they're in bed together. Jupiter Jones left things 'As-Is' when she had the opportunity to change everything. Dr. Who (at the end of 'The Trial of a Time-Lord') turned-down being reinstated as 'Lord President of Gallifrey'. Is this significant, even though this is just 'make-believe'?? 'RA' told me "You Can Leave Things the Way They Are, If You Want To." It's the Best of Times, and the Worst of Times. Perhaps 'The Way Things Are' Is 'The Way Things Have To Be'. Why Research and Agonize When It's Not Appreciated, Doesn't Change Anything, and Gets One Placed On Multiple Agency Lists??

Perhaps attempting to keep-up with the Info-War was (and is) a grave-error. Getting caught-up in anything fast and furious tends to backfire. I think I might analyze my analysis of the Post 9/11 World, in my own way and time, just for fun. Effort-Expended met with Gossip and Shunning, along with General Non-Responsiveness, is NOT Encouraging and Gratifying. It's too-late for me, but I'm leaning toward Pluralistic-Education combined with Money-Making as something which sort of works in a highly-dysfunctional and self-destructive civilization. It's the Economy, Stupid!! Perhaps Ignorance Is Bliss and a Virtue, With Plausible-Deniability As An Added-Plus. "Why Wasn't I Informed?" "Nobody Told Me." "How Was I Supposed To Know?" "I Wish I'd Known." "What a Dreadful Predicament." "The Dog Ate the Top-Secret Documents." Now I Go Incognito (Again).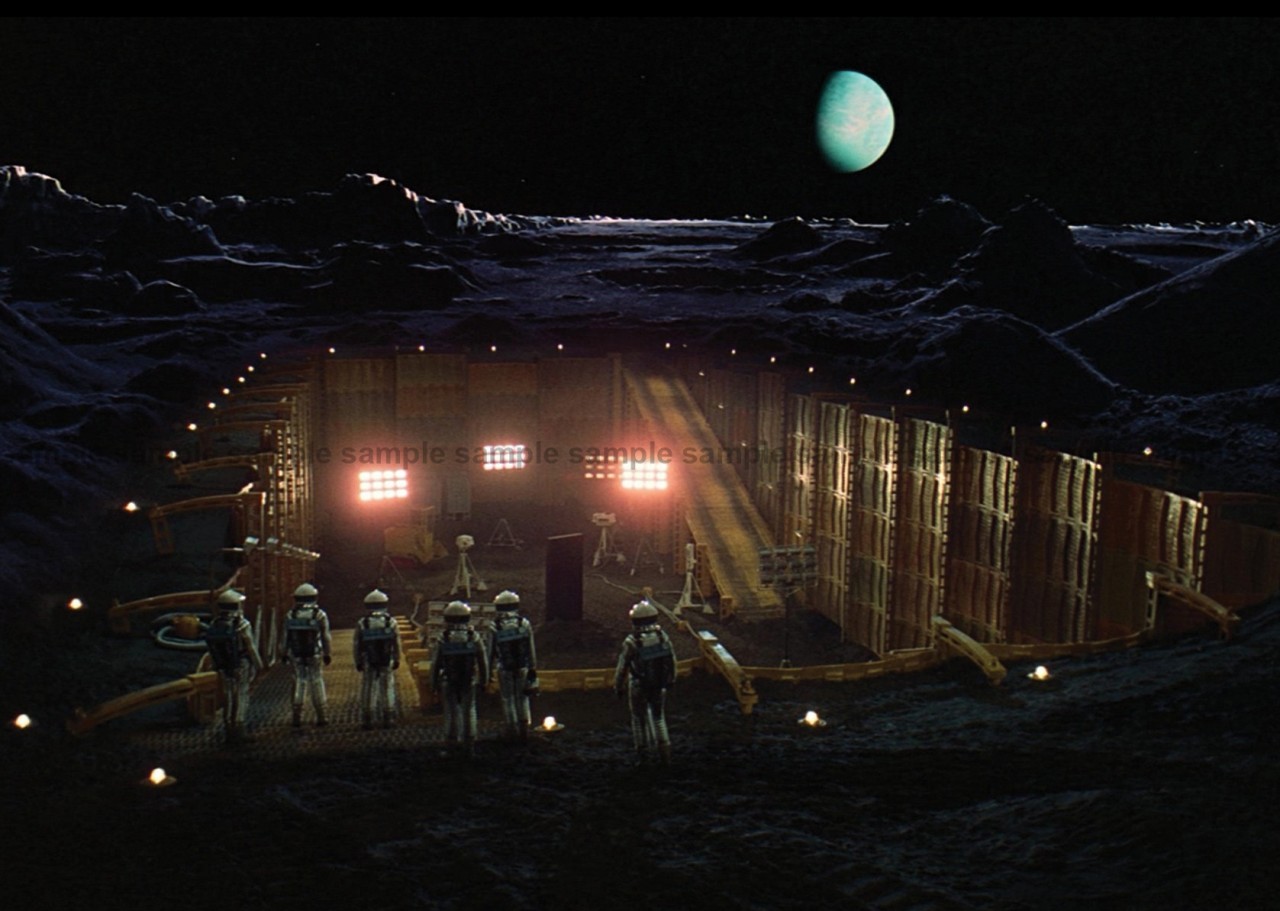 Enki and Enlil??
Prayerfully and Carefully Consider the Following Biblical Pairs, Noting Especially Messianic-Prophecy, Eschatology, Ethics, Law, and the Kingdom of God:

1. Genesis and Deuteronomy.
2. Psalms and Proverbs.
3. Isaiah and Daniel.
4. Luke and Acts.
5. 1&2 Corinthians.
6. Hebrews and James.

You might consider my 'Bible-Games' to be rather childish and refreshing, but what if this study might be an important part of 'getting off death-row'?? I tend to take the Contrarian-Approach to Saving the World. It's a Nasty-Task But Someone Must Do It (Or Must They??)!! The Show Must Go On!! But Why?? If all else fails, try Psalms and Buxtehude!! Didn't see that one coming, did you??!! Game Over??!!
Carol wrote:


GOP Train Crash Confirmation:
Sessions Says Collision Coordinated,
Not an Accident via Jim Stone (Video)
Wednesday, January 31, 2018

CONFIRMED: THE CONGRESSMEN ABOARD THE TRAIN WERE SUPPOSED TO BE IN SESSION. THEY WERE NOT SUPPOSED TO BE HEADED TO A "RESORT" THAT DOUBLES AS A DOOMSDAY (COG) FACILITY

ADDING TO THE CREDIBILITY OF THE THEORY THEY WERE FLEEING A THREAT IS THE FACT THAT THEY HAD FAMILY MEMBERS ABOARD THE TRAIN, INCLUDING CHILDREN THAT SHOULD HAVE BEEN IN SCHOOL.

OVERWHELMINGLY PROBABLE: THEY RECEIVED DEATH THREATS OVER THE MEMO, AND WERE HEADING TO A SAFE PLACE WHEN THEY WERE STOPPED BY A STAGED "ACCIDENT"

UPDATE: CONFIRMED – THEY DID NOT TURN BACK, THEY CONTINUED ON TO THE SAFE FACILITY IN BUSES, INCLUDING THE INJURED. THAT THERE ALONE SAYS IT ALL.

Here's the story, which is all now 100 percent confirmed.

A majority of Republican congressmen who voted to release the Fisa memo, which exposes an enormous amount of deep state corruption, were on an escorted train when they were supposed to be in session, with all roads closed ahead of the train (for security reasons) and the train receiving helicopter escort.

Despite all the roads being closed, the train hit a garbage truck while going 70 mph. The front wheels of the front engine derailed, but the rear wheels stayed on the tracks. With all the roads closed for security reasons, the only way the garbage truck could have gotten in the way of the train would be if it was done intentionally.

Even some Congressmen are now saying the accident had to have been staged, and that it was an attempt to kill a large number of congressmen who voted to release the memo. Large numbers of deaths would have occurred if the train did derail, (as planned) but with the will of God it mostly stayed on the tracks and none of the cars or engines tipped over. If that had happened at 70 MPH the results would have been devastating.

HEADS UP: ROGUE FACTIONS IN THE UNITED STATES GOVERNMENT ARE ATTEMPTING A VIOLENT COUP WITH "PLAUSIBLE DENIABILITY. FORTUNATELY ONLY MINOR INJURIES HAPPENED, BUT HAVING THIS END UP BEING MINOR DEFIES ALL PROBABILITY, IT WAS SUPPOSED TO BE A DISASTER AND IT WAS DEFINITELY, WITHOUT QUESTION, NOT AN ACCIDENT.

My original coverage of this topic follows:

BOOM: BLOCKBUSTER UPDATE: IT IS NOW CONFIRMED THIS WAS AN ASSASSINATION ATTEMPT ON MEMBERS OF CONGRESS. ALL THE ROADS WERE SHUT DOWN AHEAD OF THE TRAIN, WHICH HAD HELICOPTER ESCORT. THERE'S NO WAY THE GARBAGE TRUCK COULD HAVE BEEN WHERE IT WAS, ABSENT AN OUTRIGHT ATTEMPT TO GET IT IN FRONT OF THE TRAIN.

UH OH! "CHOPPERS WERE FOLLOWING THE TRAIN AND THE RAIL ROAD CROSSINGS WERE SUPPOSED TO BE SHUT DOWN FOR THE SENATORS TO HAVE PRIORITY PER RACHEL CAMPOS DUFFY, WIFE OF SEAN DUFFY R-WI ON FOX"

THIS IS NOW A CONFIRMED HIT ON REPUBLICAN SENATORS WHO VOTED TO RELEASE THE MEMO.

The photos of the accident scene are a little misleading, the train in fact hit the dump truck at the prior crossing, and carried it to the next crossing. the train did not just stop on a dime.

CHARTERED TRAIN LOAD OF REPUBLICAN SENATORS AND REPRESENTATIVES HAD AN ACCIDENT

EVERYONE SUSPECTED THERE WOULD BE A FALSE FLAG, AND BOOOOOM! WE JUST HAD IT.

BOOM: SESSIONS HAS ANNOUNCED HE THINKS THE COLLISION WAS COORDINATED AND NOT AN ACCIDENT.

MOST LIKELY THE TRAIN WAS SENT INTO A TRUCK THAT HAD BEEN HIJACKED VIA REMOTE AND DRIVEN WITH PRECISION STRAIGHT INTO THE TRAIN'S PATH.

UPDATE: IT IS NOW CONFIRMED THE TRAIN DID NOT HIT THE BRAKES, WHICH MEANS THEY WERE PROBABLY DISABLED VIA REMOTE.

UPDATE: It now appears that TWO trucks were involved. The initial hit was an 18 wheeler, and the second hit was a dump truck at a different crossing. That is why the dump truck is close to where the train stopped. This still needs confirmation, but it is the only thing that matches reports, senators are saying there were two impacts, and they are reporting the big hit was a semi. Two separate trucks is not yet confirmed.

UPDATE: THE PEOPLE ON THE TRAIN WERE THOSE WHO VOTED TO RELEASE THE MEMO.

UPDATE: The attack was (SORT OF) a failure. It is obvious the deep state wanted a 70 MPH derailment so the cars would flip and kill people. That did not happen, the train stayed on the tracks.

UPDATE: People are speculating that the truck was electronically hijacked and shut off when it was on the tracks. I'd say that is highly plausible. Here's how that would be done: The train's location and speed is known. All the garbage trucks have chips in them to let central management know where they are. So the speed of the train and the velocity of the truck was matched (via remote) to create a collision where it looked like the truck driver was trying to beat the train. He's dead and can't speak up. Case closed.

UPDATE: NOW CONFIRMED. THE TRAIN WAS GOING 70 MPH AND THE OBVIOUS GOAL WAS TO GET IT TO FLIP AND KILL EVERYONE. THAT DID NOT HAPPEN, IT STAYED ON THE TRACKS

Everyone was thrown from their seats, and there are mixed reports about injuries, people who were on the train are tweeting that many people got head injuries because the impact was severe, and that one has a broken leg. Rumor that the train engineer is dead. Confirmed the truck driver is dead. That way he can't talk.

This is an obvious setup. The train hit a very heavy truck. Since it was a fleet vehicle it overwhelmingly probably had a tracking chip, and anything less than 14 years old now can be controlled via remote. OBVIOUS: After Trump's state of the union success and memo release, a hit was put out on Republican lawmakers and someone sent the Amtrak they were on into a truck in an effort to kill as many as possible, all at once.

They were on their way to a retreat on a specially chartered Amtrak, all in one place at the same time, and someone made an attempt to kill as many as possible. I am gathering details now.

Folks, this is an obvious setup. There's no way such an event happened by accident with such perfect timing, THIS IS AN OBVIOUS SETUP, someone wanted as many Republican lawmakers taken out of commission as possible, all with "plausible deniability."

UPDATE: THIS WAS A VERY HIGH SPEED COLLISION. I DO NOT KNOW HOW HIGH, BUT OBVIOUSLY SOMEONE WANTED THE TRAIN OFF THE TRACKS FOR AS MUCH CARNAGE AS POSSIBLE. THAT DID NOT HAPPEN AS FAR AS I CAN TELL.

BOOM: JEFF SESSIONS HAS ANNOUNCED HE THINKS THE COLLISION WAS COORDINATED AND NOT AN ACCIDENT.
Carol wrote:

via Jim Stone Freelancer Reporter

HERE IS THE MEMO. Due to the fact it was released in an inefficient format, government servers are crashing.

I RENDERED IT TO A FILE SIZE 8 PERCENT OF THAT OF THE ORIGINAL, SO SHARE THIS ONE. I DON'T THINK MY SERVERS WILL HAVE PROBLEMS, (I HAVE MANY TO PUT THIS ON.) IT WILL BE WORTH IT TO BLOW SECRETS OVER THIS IF NEED BE. ONE SENTENCE SUMMARY: ALL THIS DOES IS PROVE TRUMP HAS NO TIES TO RUSSIA, AND THAT PEOPLE ACTED ILLEGALLY AGAINST THE TRUMP CAMPAIGN.

Yes, it is worse than watergate but I think this has been white washed anyway. Wait for tweets to see if it is complete or not. Sit on Twitter for all the representatives and see if they post anything about this being redacted. (you are going to have to be vigilant because Twitter will work overtime to bury any tweets about this not being complete.) Also keep an eye on any other social platforms.

To save this, click here and you will get a file that is still very small, but as clear as the original posted by the white house. If you want to serve it somewhere else from this web site, use the one that is showing on the front page.
Years ago, MENSA supposedly had a convention in Kent, WA. The local TV show Almost Live joked "These are the smartest people in the world -- and they had their convention in KENT??!!" Some of you might even know why this is funny!! But Abelard Reuchlin and Douglas Vogt live in this area!! You don't suppose!! I've mentioned this previously, but some of you might wish to obtain a copy of The True Authorship of the New Testament by Abelard Reuchlin. As always, I never know what's true -- and what's BS. I simply think this small pamphlet is extremely interesting and thought-provoking. I've previously mentioned the book God's Day of Judgment by Douglas Vogt -- in which he claims that the Torah contains a hidden prophecy concerning the End of the World (in which the sun will supposedly go nova in A.D. 2046). What if the Moons and Planets of the Solar System are Supercomputer-Controlled in a manner similar to the Pods in '2001: A Space Odyssey'?? What if certain Planets and Moons will be moved closer to the Sun around A.D. 2030 to A.D. 2050 (if certain conditions have not been met by certain dates)??

What if Humanity is presently attempting to circumvent the Gods, and manage the Solar System on their own?? What if Humanity overthrew the Gods in Antiquity?? What if the past 6,000 to 12,000 years have been a Trial-Separation?? What if a Divorce Between Humanity and Divinity is being finalized presently?? What if Earth-Humanity will be cut-off from Divinity for All-Eternity?? What if Humanity will be restricted to certain areas of the Solar System for All-Eternity?? I'm not doing very-well, mostly due to Health-Issues, but also due to my perception that Earth-Humanity might not have a Useable-Future due to Continued Rebellion Against God. I've also previously mentioned the book The End of the World, A.D. 2133 by Lucio Bernardo Silvestre -- which obviously points to the end of the world in A.D. 2133. I noticed that there are 87 years separating A.D. 2046 from A.D. 2133. I also noticed that A.D. 1958 to A.D. 2045 spans 87 years. 1958 has been a somewhat interesting date to me for many years (for an increasing number of reasons). Well anyway, here is a short quote from Abelard Reuchlin's The True Authorship of the New Testament (page 21).

Some illustrations of Jewish code responses have been stated, but for this explanation a detailed summary is not necessary. For the proof in the writings of the Pisos and the other non-Jewish writers then, and likewise since, should be amply sufficient. Many pages could be spent detailing the great numbers of writers who have used the Piso numbers and the other Inner Circle allusions since the first century. A few examples will suffice:

"I want to make one thing perfectly clear."
"My first day in office was a perfect day."
"It is far beyond our poor power to add or to detract.
"Four score and seven years ago," that is 87. It should be noted that it was in fact then 87 years since the Declaration of Independence,
but this speech is the only one of Lincoln's speeches which he started with a number.
14 Stations of the Cross.
14 Point Peace Plan.
"16 ton and what do you get?"
"The Power of Positive Thinking."
"Possibility Thinking."
Shylock
Sherlock
And the doughboys of WWI became the GI Joes of WWII.
Long before, St. Patrick's father had been given the name Calpurnius.

I also found it somewhat interesting that in Earth: Final Conflict -- Jonathan Door's underground-base was beneath St. Michael's Church -- which, according to the plaque next to the secret-elevator, was founded in 1789. I usually avoid "Numbers-Games" -- but sometimes I indulge!! Also, don't forget about Issac Newton stating that the End of the World might occur around A.D. 2060 William Miller obviously got Daniel 8:14 wrong -- and with each passing year, the SDA position regarding Daniel 8:14 seems to be less and less credible. I think Desmond Ford got both Daniel 8:14 and the Gospel wrong BUT his scholarship and communication-skills are something to behold. The last time I spoke with Des, we were at a home in Loma Linda, CA in the late 1980's. We spoke briefly about the Life and Teachings of Jesus. Strangely, Des gave me a push from behind. Des worked with Zane Kime in Auburn, CA. Some have speculated that Des was a Jesuit. That's all I'm going to say about that. BTW -- if I were cornered by a group of Vatican-Scholars, they would utterly destroy me!! I know that my threads are fatally-flawed -- and that I am even more fatally-flawed on a personal-level. However, I honestly think there are some VERY Smart Researchers who know how close to the truth I really am -- but they'd probably NEVER admit it!! I'll NEVER take the show on the road -- because I'd fall flat on my face -- very, very quickly -- and I'd go down very, very hard. I know that. Here is a previous post which I find quite interesting!!
orthodoxymoron wrote:

I'm warming to the idea of staying right where I am -- writing books that have very little to do with my threads -- and just living a life of neo-minimalist quiet-desperation. I might remodel my house into some sort of a moon-base (on the inside) with solar-panels and orgone-blasters (on the outside)!! I might buy a Prius!! I might buy a top of the line PC with fast-internet (just for the coolness of it)!! I might build a small observatory onto my house (with a 16 inch Dobsonian) to look for UFO's!! I think I really need to master detailed and extensive research -- without saying, typing, or doing anything whatsoever!! But in the meantime -- consider yet another variation on previously-posted study-lists!!

1. Job through Malachi (KJV).
2. Luke through Jude (KJV).
3. Prophets and Kings (E.G. White).
4. Believe in the God Who Believes in You (R.H. Schuller).
5. 1928 Book of Common Prayer (and Liturgy).
6. Federalist Papers (and U.S. Constitution).
7. Sacred Classical Music.
8. King--Queen--Warrior--Banker--Judge Theme.
9. Medical--Military--Money Complex.
10. Prevention--Peace--Philanthropy Complex.

What if the "Real-Deal" invented "Almighty-God" to throw everyone off??!! What if "Almighty-God" is simply a "Sun-God Support-Group"??!! I am SO glad that I'm almost finished with my little reposting and editing project. It's going to be really nice to think -- without anyone knowing what I'm thinking -- because I won't be blurting out this and that brainstorm or intuition (and being hated for the effort). Who are you going to hate when I go silent?? You gotta hate someone -- don't you??? Will we attempt to assuage our existence-dissatisfaction with mutual-slaughter??!! You know -- the usual "to go to heaven we have to kill everyone who disagrees with us!!" Will this absurd-theater generate mutual-slaughter -- or will we just kill all the smart-people (who 'know too much')?? I'm going to immerse myself in the following material (which I have a rather difficult time sticking with for any length of time):

1. The 'Amen Ra' thread from the original and now closed Project Avalon site.
2. The two 'Red Pill' threads on this site.
3. The Courtney Brown free e-books on his site.
4. The Alex Collier free e-books.
5. The 'Holy Tablets'.
6. Various Egyptology books and sites.

In many respects, I really do not want to do this. There seems to be a HUGE mental-block. Could this be because of reincarnational-baggage or because various and sundry entities don't want me to exhaustively study this material? I have to exercise an extreme amount of discipline to try to deal with all of this. Perhaps there are some things I should simply leave alone. Perhaps there are some legitimate reasons why the societies are secret. My level of discomfort has been unbearable for most of my life -- and the materials listed above seem to make things a lot worse -- but I feel compelled to consider all of the possibilities -- regardless of the source -- and regardless of whether they make me (or anyone else) feel good about ourselves, or not. Unfortunately, I seem to ultimately make everyone (including me) hate me. I was told a very long time ago that 'giving people what they want, and telling them what they want to hear, is the way to go'. Perhaps this is why humanity has seemingly been ruled by secrecy and deception for thousands of years. Wasn't it Helena Blavatsky who said 'What is one to do, when to rule men, it is necessary to deceive them?!" Do we demand deception -- or do we gladly take the red pill? Here are some interesting posts by Brook and Lionhawk on the first 'Red Pill' thread. They are sequential, but might be separated by dozens of posts. They should write a book together. Siriusly.

Brook: "For those of you afraid to take the red pill...you might want to stop reading and participating in this thread now... as I've found from personal experience, that it will activate within you, if you let it...certain "knowings" that will surface at any given time. And in that knowledge, you may find it will not be everything you wanted to know. But then again remember...the truth will set you free. And in knowing the truth...remember you have free will...and can make choices accordingly.

That being said, I will start by recommending a thread that was started by Orthodoxymoron, who I might add was brilliant in his deduction from AV1, and as it progressed I believe it brought to light some things that will stimulate your way of thinking about the "Egyptian" folklore of the "gods" they worshiped, and the symbols now being currently used in the Illuminati scheme of things.

http://www.projectavalon.net/forum/showthread.php?t=18223&highlight=aman

Some would think that it is not necessary to delve into the past, as one member had mentioned. However to understand what might possible be the truth to much of what we deal with today..the symbolism in our faces daily if you look around.... It might be good to know what it all means...in the face of taking the red pill that is.

If you dig deep enough you might even see where our own DNA may possibly have been tampered with, and fragmented our sense of self and way of life as we know it now.

So I'd like to continue where some of the key points that triggered in me some "knowing" and see what input you all may have in these aspects of history and how it might have an effect on how we live today in the shadow of some of the great secrets that still to this day haunt us and most likely won't ever be known until we reach ascension and see the truth...or then again...you can take the red pill and dive in...see what you come up with …

so lets start off with one of the posts from that thread and look at Ptah....

Ptah

The origin of Ptah's name is unclear, though some believe it to mean 'opener' or 'sculptor'. As a god of craftsmen, the later is probably correct. He was a patron of the arts, protector of stone cutters, sculptors, blacksmiths, architects, boat builders, artists and craftsmen.

It was believed that Ptah created the heavens and the earth.

Ptah created the giant metal plate that was believed to be the floor of heaven and the roof of the sky, he also created the struts that upheld it. He created the universe by speaking words through his Tongue (linked to the god Thoth) and by thoughts coming from his Heart.

There came into being as the heart and there came into being as the tongue ...The mighty Great One is Ptah, who transmitted life to all gods, as well as to their kas... Thus it happened that the heart and tongue gained control over every other member of the body, by teaching that he, Ptah... is in every body and in every mouth of all gods, all men,and every thing that lives, by thinking and commanding everything that he wishes.

Thus the ka-spirits were made... by this speech... Thus were made all work and all crafts, the action of the arms, the movement of the legs, and the activity of every member, in conformance with this command which the heart thought, which came forth through the tongue, and which gives value to everything.

Ptah was a creator god, the third highest god in Egypt. He was the god presiding over the Second Egyptian month. From a local god of craftsmen to the deity who crafted the universe and the other deities, Ptah was only overshadowed by the sun god Ra, and the hidden god Amen. He fashioned the universe through words of power and by thought, as well as creating different parts by hand. He helped the dead on their travels through the afterlife, allowing them to transform into his divine figure, or by building the boats on which they could travel. He was the one who allowed the dead to be like the living after death

Sounds like a pretty powerful guy to me...in all of this legend and metaphor.

As on member brought to my attention in post number 277
http://www.projectavalon.net/forum/showpost.php?p=220944&postcount=277

What did the Masons know? It is clearly worship of Ptah....but was he really such a good "God"? He is clearly worshiped in Egyptian folklore as a "God of Creation" ….stressing the word "creation"....what exactly did he create that should be worshiped in such "glory" for the Masons to revere? Then you clearly have a statue of Ptah with scales...

And what about the Merkaba.....
Mer... meant a kind of light that rotated within itself

Ka ....meant spirit, in this case referring to the human spirit

Ba.... meant the human body — though it also could mean the concept of Reality that spirit holds

And so the entire word in ancient Egypt referred to a rotating light that would take the spirit and the body from one world into another.....

Then you have Thoth...that's one for the records.....and if you read the Emerald Tablets...you see sparks of truth....also sparks of manipulation to a way of thinking that sounds very much like much of the "new wave" line of hypnosis....not to say there is not truth there...but in reading the Emerald tablets that are published....you might find yourself getting a slight to moderate headache....triggering something of a remembrance....or could it be a trigger to forget.....but of what? It certainly triggered me....and opened up a flood gate of things that seemed to fit into a neat little conspiracy in and of itself. More questions then answers from the Egyptian "history" that we seem to get. There are still many "secrets" out there left to be uncovered...and on a global scale, I think if enough people got "triggered" in their own "knowing" of what the truth is...it may just astound you...and set the history books a blaze.

So for now have a look at some of the information on that thread..and soon enough I will add more. I really wish ODM was here to add...as he was very in tune with it..but we all have a past here to look at the truth. And many of you hold a "key" of knowing...so let the triggers begin. Namaste."

lindabaker: "Lionhawk: Forgive me if I am repeating a question that has been asked of you in previous forums. Tell us how you know all of this very interesting information, if you don't mind doing so. Are you an immortal who can remember a lot, or are you someone who has access to historical records previously unknown to most earth people? If the discs are not gold, what is their composition? By duplicates, do you mean discs that also work, kind of like burning another music cd? Why do the discs I see in my dreams look to be the size of large oranges? When will the information on the discs be revealed, and by whom, and where? What will the reaction be, do you think? Which Star family are you aligned with? Is your alignment with the Christ Energy, and if not, which alignment best describes your position?"

Lionhawk: "Calling me out, eh? No worries. When I look back on Av1 and Av2, I guess what I got hammered with most was where did I get my training. Simply because I think I scared some individuals with what I had revealed. How was I able to penetrate the secrets of those who had hidden agendas that participated on those forums? I never did answer the question simply because I felt it was a trap to do so. Plus, they wouldn't understand the answer even if I gave it to them. All I can say is I am who I am because I chose to be. Now that might sound like an egotistical statement, but without my ego I would be a blank. I am like the many who seek the real truth and will expose it when everything is in such alignment to do so. I also use what is in my toolbox by that I mean what spiritual tools I do have. Copy and paste is not a spiritual tool.

Where I get my information in regards to Egypt is not from the Internet. It is so packed full of lies, that if I did use that information, I would be caught red handed in seconds and probably burned at a stake somewhere.

Let me just say that I am from the Orion sector. My star lineage is the Family of An. Pronounced "on." It is the middle Star of Orion's Belt. EL-AN-RA. I am an Angelic in the Warrior Cast from that sector. Mother Mary, as far as lineages go, is my Mother. She has many sons and daughters and I am simply one of them. She informed me of this 2 years ago at my house in Florida in the kitchen. She said I was one of her Royal sons and wondered what had happened to me. I also know as of this moment why she stated that. Till very recently, her visit troubled me and I couldn't figure out why. Then she visited me once again and it was a very sad visit, as she had apparently gone to find out what had happened to me and why I was off her radar for so long, after her first visit. It all fits now as I have so much recall as to what had occurred and why she said what she said. Yes, Jesus is my brother. I am very proud to have a brother who has accomplished so much and who continues to serve in his present capacity. He is one of the commanders of the real Galactic Federation. Also let us not confuse him with a replica provided by the darkside called Lord Sananda, who serves as their version of Jesus of their copy and pasted Galactic Federation. You know the one where all the channeled messages come from.

How this recall occurred, is also an interesting story. As it turns out I had done it to myself and did such a good job at it. Somewhere, I had taken half of myself and gave it amnesia. There was a very important reason to do so. Reminds me of Claudia Black that did something similar to serve on a mission on the SG-1 series. Don't remember the episode. Of course there was a trigger word that would snap me out of it. That word was spoken to me on February 11th of this year by my mate. Everything changed at that moment. It was my name back in those Egyptian days. Mind you I didn't say I was Egyptian.

In any regard, I discovered that I had married into the Feline Race. That's how I ended up and why I have a current affiliation with them in the present. The marriage came about from two life streams from two separate countries, where both got involved with each other because of these discs. That involvement grew and became a sacred union as in such a way that had never been experienced before on the Earth. It was so profound as that sacred union also represented the unconditional love they had for each other and for the entire Earth and all of her people to such an extent that the Creator took notice and said that this sacred union would be used as a template in this Universe to go by in terms of unconditional love. This was a wonderful occasion where the Mother Mary linage and the Feline lineage came together in oneness. It was also sounded across the Universe so it is well known by other races as well. So if there is anyone out there who has any doubts as to what I have thus far written, feel free to get off your chair and find the answers. If you are all that connected to these other races that is.

These two life streams were obviously killed by the corrupt Draconian figure heads of those distant times in Egypt. Not necessarily for what they did to create a new universal template, but for defying the power elite's will. If they could not use you, consider yourself dead. That thought pattern still exists today. But when it all went down, these Bastards found out that they couldn't use everybody.

In the present, I am now living with a whole remembered heart. I am fully activated in the physical. I pay attention to many things now that I use to take for granted. For instance two butterflies flying through the air at incredible speeds, never extending more than a few inches from each other as they are flying through an area full of birds and predatory insects, celebrating their union with each other in flight. Also no fear. The one I married back then is the one I am with now. We are still married as we never allowed our love to be compromised by anyone or anything, even though they may have killed us at different times. William Wallace you say.....or did I say that? hahahhahhaa!!

The above Coat of Arms is where the trail jumped from Egypt to Scotland. Talk about triggers from Egypt. And you may wonder how it has anything to do with William Wallace. To be brief, these two love birds incarnated into this time line. My name was Alexander MacDougall and although I was married and had a castle, I also had a mistress, hidden in the hillside. This mistress was my sacred love. Her name was Isadora and she originated from Norway. She was murdered by some reptilian thugs. 4 of them attacked her while on route to help my son, John. Thus, her death started my new career in head loping. Talk about getting on a Karmic bicycle. I was also allied at this time with William Wallace against Robert the Brus. Also notice in the coats of arms, the lions and the ships. In other coat of arms you will also find the dragons. Again, it comes down to the conflict of the lions vs. the dragons.

Not to get out of topic here, but this thread is also about triggers. And if you were to look in your present life in the past, you will see things that came up and said here I am for a split second. As in how you might be drawn to an image or something that was said that ringed something within you. All these little rings bounced around for years and I never found an explanation for them until Feb. 11th 2010. All these little reminders fell into place. The little things that made you curious in that moment that you couldn't explain as to why it rang something inside you. Like maybe why you might had a curiosity about a certain figure in history but couldn't explain it.

All I can say is that I had thought my life to have been blessed before and now I look upon it as miraculous. It has taken a lot of inner work to get here but it has been worth it. Granted the inner work never seems to stop but I can relax a little bit now as I know things will be slightly easier. If you do the work you will find that your story is an amazing one. Also make note that I am not trying to put myself on any kind of stage here. I am just sharing it and I left a lot out. So for the ones that might have pithy comments, spare me. It isn't because I am the one who is insecure. I say what I just said so that I don't have to deal with your insecurities and I am sure there are others out there who are sick of that old record as well. I think we should spend more time celebrating those who are getting there instead of the bashing from those who are either jealous or just lack, period. You have to earn it, for yourself.

So I leave this here. I hope I answered more than you questioned Linda."

orthodoxymoron: "Wow Lionhawk! Your posts always floor me! Can you tell me if Reptilian Beings have Human Souls? OR -- do Human Beings have Reptilian Souls? Are we all Human/Reptilian Hybrids --- with various percentage differentials? Are Greys really Reptilians? Do Humans, Reptilians, and Greys have more in common than we think? Is most of this madness homegrown --- going back thousands of years --- right here on Earth --- mostly in North Africa and the Southwestern United States? Is the U.S. really the 'Head of the Snake'? Do the Underground Bases and the City States constitute the Biblical Babylon? Is Lucifer the Whore of Babylon? 'What fate Omoroca?' (Stargate SG-1 'Fire and Water') Nuff said!"

Lionhawk: "There he is! Good to see you old friend! Always wondered where you went. I know many disappeared for awhile and justly so. Often thought as to what you found in your digging of the truth. You have been missed. Again, great to see you once again.  

As far as flooring you, I will humbly take that as a compliment. But I'm not out here trying to floor anyone. Personally I think we are all basically truth seekers and we all have an individual way about going about it. Of course the cheap version of the truth is the copy and pasted version. Using only materials that someone researched and wrote out without doing any footwork to support their point of view.

The better version is finding an idea and pursuing it and then write down what you found. The process of proving it out in real time. How many books have we read where someone just took pieces of information and just pieced a book together? Without any experience being applied or melded in the book. Originality is the best way to go about sharing ideas and working out the puzzles that comprise the truth.

As to your questions, I will say I am no expert or an authority of other factions soul make ups. In my opinion however, I think the soul is of the same stuff across the board and it is whether how much light is allowed to shine by the free will of that soul or the choices that soul has made, regardless of the species it represents. Or the polarity.

What is most disturbing is how these Dracs have cheated DEATH. Most systems that I am aware of have a death cycle or a transition cycle. Usually there is a station where the soul goes back to and gets debriefed and adjustments are made and new lessons are given and the soul starts again on another quest. These Dracs have found a way to by pass that and have their own place or station as it were, to re spawn with full memory of who or what they were previously. In part, the technology in Egypt was used to do this. Now I also know there are other aliens who have done this but most of them know of a higher consciousness is present and honor the processes in an alignment with a God presence. The Dracs only honor their own presence. Everything and every life form is considered below them. So when I hear that there are good reptilians out there, I always end up asking where.

The greys are even a mystery. I think the government has a limited view point on them as well. Simply because they want to compartmentalize these beings. From what I have gathered, there are at least 20 species of this form out there. Not just the 4 types that have been revealed by government sources.

I have already given you in the past what has happened to Lucifer. That wasn't something made up. It also hasn't changed as to what he chose for himself. It's a done deal. One that I was allowed to witness. That event just amazed me as to the Creator's level of grace that he/she exercises. It is unlimited. It also showed me how deep the Creator's love goes for all of his/her creations no matter what they have experienced in this Universe, good or bad. No matter what polarity or frequency, these souls have chosen to experience.

This thread is a prime example of what I have mentioned in the above. Or the contents there of. And please don't feel like I dissed you by not answering all of your questions as some of those questions could apply in another thread and not here. I say that out of respect for what Brook is trying to accomplish in this thread.

Glad you are here ODM!"

Brook: "....spreading light on "dark secrets" is what I plan on doing with this post. You will not find this information in history books, or on the internet in the form of revealed "secrets" of the PTB. Some light has been shed on speculation of such...but the true nature of exactly what happened has virtually been erased....as was the continent of Atlantis, and Lumaria. All that is left is what some might tap into, and how much of that was filtered? Oh for sure there is truth in many of the stories of these kinds....and the puzzle is being slowly put together. So I will provide a piece of that puzzle here now. The role played by some key characters...and what the truth is about the story's they put forth...to get you to believe in something quite different.

One small but rather important piece that only the players themselves would be able to share...but as of yet have not....mainly because...the lies have overshadowed the truth. I have tapped into that truth.....and as such would be labeled a "loon" by the very ones that would see this story remain undiscovered. And for a very long time, I was afraid to share this....for the reason of safety...a fear program.......and because my emotional body was not ready to deal with such exposure, and the nature of the very concepts it surrounds. I have since overcome that emotion...and can now share what it is I have to reveal.....a small portion of the truth that you all have the right to know. And the role of the "players"...and where they stood in all of this.

So lets start with some "key" players.....

Thoth...lineage..pure reptilian...Annunaki

Ptah...lineage...pure reptilian...Annunaki

Osiris....lineage....hybrid....Annunaki, feline....of the "royal" bloodline, earth based

Set...lineage....hybrid....annunaki, feline....of the "royal" bloodline, earth based

Isis.....lineage....hybrid....feline, earth based ...of direct decent...mother Sekhemt...of the royal lineage....and direct genetic coding to the discs and "throne"

Ra.....lineage.....sirian.....hybird.....of "Sun" decent....NOT ANNUNAKI....and in charge of operations here on earth, to oversee the Sirian feline earth based seeding.

So a marriage...to create a royal blood line....with direct connection to the "Discs", and the "throne"....between Osiris and Isis....set up by Ptah...who is now in control of operations.....a very bad marriage at that. Not the wonderful one painted in history. In fact..the so called "sister" of Isis....was nothing more than a story...she was actually a mistress to Osiris...and Isis had take her under her wing....to protect her. It also gave Isis the relief of having to be with Osiris...who she detested. Isis had no such sister....but took on Nephthys as a sister...and taught her how to do many things...one of which was how to tolerate Osiris.

As the story would have you believe.....Isis gathered together the pieces of Osiris with her "sister"...leaving out one piece...very appropriate....the phallus. She claimed the fish ate it......Now that's a fish story! and then she created the "book of the dead". to resurrect Osiris...and created a phallus of "sand" and impregnated herself with his seed to create Horus.

Oh boy...here goes....the truth is this.....in that tomb of Osiris...a meeting took place. Sekhemt, Ra and Isis.....the egg of Sekhmet the sperm of Ra were joined and Isis was made a surrogate of a "royal bloodline"...not of the Osiris, Hybrid....reptilian line but the feline sun lineage....and was made to be the watcher for Ra...the "eye of Horus" was a symbol of Ra...also know as the "Eye of Ra".....and Sekhmet...to watch over the goings on from the direct meddling of the Annunaki. And to carry on the line of those who were directly involved in the technology that had been stolen, and used to create for lack of a better term..."abominations"...of what should have been our direct connection to mother earth, and our universal lineage. Rather then fragmenting us and creating a "slave race"...to be multiplied and used for the purposes that you now hear of..that many have tapped into that truth and are now seeing...but few know how it came about...the actual deeds that created this time line...not the one that source intended.

Have you all stopped yet to think...what became of Isis? How did she die? did she really carry on to give all of these so call "channeling s" that are so prevalent on the internet and in the "new age" community? And if so....why don't you hear this story? And how come you don't hear of her "passing" as you do of Osiris? And what of this story that Horus is Jesus?....Isis is Mary?.....not hardly.

There is however a connection to that story. Another surrogate....Mary...named after the Mother Mary lineage.....surrogate to Jesus.....brought here to tell some truth....through a similar fashion as Horus. Propagated by the felines....but Jesus is not Feline.....the only connection is the cooperation of the geneticists...the Felines that helped with his birth. And the link..is the Star of Sirius.....cooperation to recreate where Horus failed...because Horus was found out...and challenged by his brother Set. Brother Set you say????? Wait....Set was the brother of Osiris......Caught them in another lie didn't we? Set the one that murdered Osiris...now after Horus.....a power hungry one he was....And Osiris...the brother of Isis?...........only in the sense that the lineage of a hybrid brought that in true form.....Remember...Osiris..hybrid....reptilian, feline..and earth based being......but not the sister of Isis in any form...other then the feline lineage that they wanted to keep in line with the genetic coding

And what of Isis? Where did she disappear to? Death ...at the hands of Ptah....who was furious with her, for reasons I will not share here..just yet anyway. But when one does not cooperate with a reptilian....at that time....it's death in a snake pit...and that was her end.....only to be remembered by those who had stories to tell of here visits..to such places as Greece. and with her she would bring the most extraordinary gifts.

Now you are probably wondering how I can relate such a story...and where the information came from. did I channel it?....not really.....but that is something I will not share on a forum. However, I will tell you I have validation.....and that I will not share on a forum either.

There are many more parts to this story....this is only a small but significant part. There are the Discs....and other factions involved...and this story would make "Gone with the Wind"...look like a child's book."

http://www.mistsofavalon.forumotion.com/t791-egyptian-folklore-and-the-red-pill-part-1?highlight=red+pill
"I know you're out there...I can feel you now. I know that
you're afraid. You're afraid of us, you're afraid of
change...I don't know the future...I didn't come here to
tell you how this is going to end, I came here to tell you
how this is going to begin. Now, I'm going to hang up
this phone, and I'm going to show these people what you
don't want them to see. I'm going to show them a world
without you...a world without rules and controls, without
borders or boundaries. A world...where anything is possible."

Consider reading 1. 'The Gods of Eden' by William Bramley. 2. 'Rule by Secrecy' by Jim Marrs. 3. 'The Great Controversy' by Ellen White. 4. Behold a Pale Horse' by Bill Cooper. Try reading them side by side. I don't place a lot of faith in any one source, but I have been passively exposing myself to a lot of 'fringe' material, and then attempting to approximate hidden-realities with Political and Theological Science-Fiction. I continue to think that the universe is full of dark and absurd realities. I don't think the universe is a 'nice' place. I used to think that the problems were isolated within this Prison Planet in Rebellion, filled with Fallen Human Beings (contaminated with Original Sin) -- but I have been considering a lot of dark possibilities and probabilities beyond this little world -- and they are frankly scaring the hell out of me. I really think we might be on the brink of extinction (from a variety of sources -- including ourselves). I listen to people like L. Ron Hubbard with a Boatload of Salt -- but I still listen -- for bits and pieces of the puzzle. I would never become a Scientologist -- and I no longer attend any church -- but this doesn't mean that I stopped thinking about Gods, Angels, and Demons. 'Aliens' might include all three. We really don't know much about life, the universe, and everything -- with absolute certainty. I simply think we should consider as many possibilities as possible -- with open yet critical minds.

I spend an excessive amount of time in nature -- and in researching and reflecting -- with absolutely nothing to show for it. I'm simply attempting to think about life, the universe, and everything -- in some rather unconventional ways -- while posting bits and pieces of this madness on the internet -- without making a big-deal about it. I tend to think that more people should do this -- but that they should be prepared to experience profound disillusionment and emotional-spiritual trauma. This is probably the cost of doing business. I have been considering a lot of dark possibilities and idealistic solutions -- yet I don't know much of anything for certain. Therefore, I don't shout my thoughts from the peaks of the 'Seven Hills of Rome' -- although I bet some Vatican types secretly laugh at my strange humor...

I keep getting the feeling that the Real PTB can cause just about anything to happen (or not happen). If they wish to save someone -- they can do it -- no matter how bad that person is. If they wish to crucify someone -- they can do it -- regardless of how innocent that person is. If they're out to get you -- anything you say and/or do can (and will) be used against you. Things can be slanted in any direction if one has the money, power, and personnel to manipulate and maneuver things. I've tried to be a "Possibility-Thinker" -- but I think some have misrepresented this approach as being "Indecisive". I also get the feeling that I have been misrepresented as being some sort of an "Evil-Being". I have no idea if the shoe fits in previous-lives -- but I am simply a crazy, mixed-up, completely-ignorant fool in this incarnation.

I have suggested some revolting possibilities -- but I have no idea what the ultimate truth is concerning life, the universe, and everything. I'm not a "True-Believer". I'm not an "Atheist or Agnostic". I'm a "Possibility-Thinker" (which involves considering some of the most upsetting and ridiculous possibilities). This is simply "Intellectual-Honesty". But this approach leaves one wide-open to all sorts of nasty and nefarious attacks and harangues. I would be an absolute and complete disaster in a debate or press-conference. I still think I could attend the most upsetting meetings without going nuts or causing a scene. I really just want to disappear (without being harmed). Please remember that most of my internet-posting was a speculative-fantasy -- and that none of it should be taken too seriously -- regardless of whether the speculations and suggestions approximated reality or not. Just treat all of it as Pseudo-Intellectual Religious and Political Science-Fiction.

I wish for society to be reformed -- but I do NOT wish for bad-things to happen to people and/or property. But once again -- I get the sinking-feeling that everything I say and do (good or bad) can (and will) be used against me. I keep getting the horrible-feeling that governance and salvation are at stake -- but I certainly don't know the details. I simply suspect that there is no "right-answer". I do NOT wish to be a pawn in some sick Armageddon-Scenario. I desire some sort of a "Solar-System Trial" -- but I do NOT desire a "Final Holy-War". Once again -- I am NOT a "Fire and Brimstone Kind of Guy". I am a "Law and Order Kind of Guy". A "One-Thousand Law Solar-System Law-Book" might be an excellent place to begin -- but I certainly wouldn't know how to go about formulating such a monumental-document. I'm NOT a fan of current Cannon-Law -- but I think that the basic-idea has merit. Such a law-book might ultimately be called "The Perfect Laws of the Lord". Wouldn't THAT just chap everyone's @$$??!! Too Bad. How many laws presently exist within this solar-system?? Is the Torah temporary and local -- or everlasting and universal??

If one carefully reads Job through Malachi -- how much of Genesis through Esther -- and Matthew through Revelation -- are legitimized, substantiated, prophesied, or otherwise required?? Do we really need to seek a Clean-Sheet of Stone Solar-System Standard?? I tend to think so. However -- I think that Sacred-Scripture should be carefully and prayerfully studied by all-concerned -- but I question applying Ancient-Scripture directly to Modernity. I think Dr. A. Graham Maxwell was correct in suggesting that the Holy-Bible be read from Genesis through Revelation -- straight-through -- over and over -- to be properly understood -- rather than relying upon the "Proof-Text" Method of "Here a Little -- There a Little -- to Make It Say Whatever We Want". Anyway -- Jade Helm could be made to be just about anything the Real PTB want it to be. These Guys and Gals leave very little to chance -- and they play for keeps. Don't underestimate them -- especially if they are "cornered" as the world gets smaller and smaller -- faster and faster. I continue to think that EVERYONE might get left in the dust by the changes taking place in this solar-system at this time. I mostly just wish to listen, watch, and attempt to keep-up. Hope Springs Eternal. Namaste and Godspeed.
burgundia wrote:
orthodoxymoron wrote:Back in the "Good Old Days" I pretty-much limited my controversial-exposure to 60 Minutes -- Crossfire -- Nightline -- 20-20 -- Rush Limbaugh -- and Art Bell. Now, there is an "Information-Overload" which even full-time researchers probably can't even begin to keep-up with. I fear that most people will drown in information (much of which might be pure unmitigated poppycock). It will be very interesting (and even frightening) to see how the Info-War plays-out.
mudra wrote:

When it comes to history the world we walk on is quite puzzling. Our "Scientific Dictactorship" will have us believe that they have all the answers, but when you begin investigating on your own you find that official explanations given to us about natural landmarks and natural landscapes don't make much sense. Places like Devils Tower and other giant mesas may not be what we are told. They may just be remnants of what they once were. Why does the Grand Canyon look like an ancient city? Why do we have so many mud fossils that take on near perfect shapes of giants, flora and fauna? What really is the Eye of Sahara? These are just a few questions, but the real question is were there actually giant trees that have been cut down? Are the forests of today merely miniature reflections of what they were in the past? The earth is still full of mystery and the more people that we get looking into this, the more we find out. Without a video called 'No Forests on Flat Earth', many people, including me, would have never even looked at this and now it's resonating with people everywhere. Was there really a giant tree at the center of all things called the Tree of life with more massive trees scattered all over the earth plane? We want to know all that stuff. Ancient Tree Research Project is a joint effort between myself, Rosette Delacroix, Shadie and CrackerWV. This is only part one so stay tuned for upcoming additions to the series.

Love Always
mudra
orthodoxymoron wrote:

mudra, that Ancient Tree Research Project sounds exciting!! What if your thread concerning what happened 12,000 years ago is directly related to this thread?? http://www.themistsofavalon.net/t9530-the-catastrophe-of-12000-years-ago-that-erased-history#134760 What if the 'Survivors of Atlantis' were the 'Invaders of Atlantis' 12,000 years ago?? The times and names might not be right, but do you see what I'm hinting at?? I could say more, but I have to go, and I'm trying to stop posting.
mudra wrote:

Good of you Oxy. You are completely right.

One can interweave  these threads and realize they are built around the same area of research only from different angles.

Love from me
mudra
Last edited by orthodoxymoron on Wed Mar 07, 2018 3:18 am; edited 3 times in total