Sorry for the two nasty videos (above). I guess I'm trying to meet people where they are (rather than trying to be 'above it all'). The internet, texting, video-games, and violent-movies (to name a few) are changing us (and not for the better). I'm not a big fan of the current direction of The Mists of Avalon, and this includes my own posting. I think I got disillusioned and carried away. I think I'm simply going to re-post some of my old posts, without adding much to them. I'm sort of engaging Auto-Pilot. This is an attempted Reality-Check, and an attempt to NOT Burn-Out Completely. I think I'm already 90% Burned-Out. I'm honestly a Shell of a Guy. My heart situation seems to have stabilized (for now) but I'm skeptical of the course of treatment relative to what I think might REALLY be ailing me. I just think I'm terminally-screwed in more ways than I can imagine. My entire life seems to be an absolute and miserable failure, but hope springs eternal for my next life (if I even have one). The whole spying and lying thing has taken most of the joy out of my life. Resistance probably is futile if things really work how I think they might. I think I need to narrow and limit my research as I go down in flames. It won't keep me from crashing. It will just take longer, and prolong the agony. Perhaps the pain and suffering will build character, and erase some of my karmic-debt. Consider the following KJV Biblical-Groupings:

1. Genesis through Numbers.
2. Deuteronomy through Esther.
3. Job through Song of Songs.
4. Isaiah through Daniel.
5. Hosea through Malachi.
6. Matthew through Luke.
7. John through Jude.
8. Revelation.

Which groups are the most problematic?? Which groups are the least problematic?? Which group might work best as the Law of the World in modernity?? Which groups are exclusively Jewish?? Which groups are exclusively Gentile?? Which groups apply to All People in modernity?? I continue to think that some of us should spend some quality time with the following two books by Ellen White (as sort of being Old-Testament and New-Testament Epistles):

1. Prophets and Kings.
2. Desire of Ages.

Once again -- none of this is intended as being a Line in the Sand. I simply think that we are in danger of losing control of this civilization (if control has not already been lost). I continue to think that positively-reinforcing the Vatican -- the City of London -- Washington D.C. -- the United Nations -- and the Moon -- needs to be done -- until something better surfaces. I am honestly out of the loop -- and I don't really know what to do (or not do). I am obviously biased by who I am -- where I live -- and how I've been educated (and not educated). I often feel like a Semi-Educated Idiot. I complain about being hamstrung and miserable. This is not an act or a joke. This is my private-hell (each and every day). I keep mentioning it for explanation purposes. It's not as if I feel fit and confident about any of this madness. I think a lot about eschatology -- but I'm not a Bible-Thumping Prophecy-Guru. If I were -- I might be able to afford that Porsche 911 GT3!!

Please continue to consider Job, Psalms, Proverbs, Matthew, Mark, Luke, John, Acts, Romans, and Hebrews in the context of Genesis, Exodus, Leviticus, Numbers, and Deuteronomy -- especially in the context of the story of Joseph. Continue to consider Osiris, Isis, Horus, Set, God, Gabriel, Michael, Lucifer, Joseph, Moses, David, and Jesus. We are Actors, Actresses, and Game-Players on the Stage of Life. Compete Without Ceasing with Positive Response Ability. BTW -- John Rutter is one of my favorite choral-composers!!
The Secret Government seems to control everything through the City States and the United Nations. Deception and Greed seems to be the way things work in this world, in all areas of life, from finance to politics to religion to everything. The truth is so overrated. The secret seems to be for one to be a hypocrite, with a convincingly clean presentation and appearance, and with all of the wicked and corrupt activities hidden beneath the surface. I am convinced that we need good bad-guys and bad good-guys, who have the street smarts to figure out what's really going on, yet still have an ethical backbone to ultimately do the right thing. Those who are too good, are often not able to unearth the deception and wickedness, and those who are too bad, are really too far gone to be of any positive use to society. I aspire to be a bad@$$ good-guy, who can deal with the worst of the worst, yet harmonize with the best of the best. It's probably too late for this to be effectively realized in my life, but it's still something to shoot for.

I'm going to try to keep looking at BOTH the good and the bad aspects of the Secret Government, the City States, and the United Nations. I sometimes think that a Solar System Administrator should be BOTH bad and good, so as to be tough enough and good enough to not let things get out of control. But how could a proper balance be achieved and maintained? I tend to think that a solar system based upon the U.S. Constitution (with minimal modifications) would be an excellent place to begin. But should there be one individual who is ultimately responsible for this solar system, or should the constitutional approach be considered to be all sufficient, with no need for an Overseer and Authority of Last Resort? I think the present state of affairs are too secret and very corrupt, but could things swing to an unsustainable opposite extreme?

I have spoken of the Teachings of Jesus, the Latin Mass, and Sacred Classical Music as being things which should be included in a consideration of solar system governance, because I think that a Constitutional Solar System Government should be highly ethical and spiritual, but ultimately, the Constitution should probably be a stand-alone basis for solar system governance. It could then be invigorated with the best of all governmental and religious systems. Listening to Latin Masses and Sacred Classical Music, while reading the 'Federalist Papers' and the 'Anti-Federalist Papers' is part of what I have in mind. Spending a couple of hours reading the 'Four Gospels' before studying the Constitution gives one a very different perspective of governance. I know the Roman Catholics would never go for it, but can you imagine what a Washington D.C. within the walls of the Vatican would be like? The real-estate is truly breathtaking, but the history and the theology are highly troubling, to me anyway. But I still think that the Vatican is probably very close to the center of current solar system governance, so it really cannot be ignored. I really would not wish to kick sand in the faces of those who practice some form of the Mass, Latin or otherwise.

I'm not trying to start a war. I'm simply trying to determine what might be the most appropriate way to run this solar system. Obviously, I am just an armchair observer, with no experience, so this is probably an exercise in futility. But it beats watching television or playing video games. I continue to think that the best aspects of Anna (in 'V') should be emulated, and that the worst aspects should be vigorously resisted and opposed. Anna is a Reptilian Queen, isn't she? Might she be a lot like whoever REALLY runs this solar system? Damned if I know, but I continue to think along these lines. This whole thread is an experiment. It is sort of Reality Science Fiction. If you study this thread, you can create your own science fiction experience, in the privacy of your own mind. The only way this thread will really work, is if one takes it as a whole, rather than just looking at a few posts. Also, the sacred classical music I have linked, is an essential part of the equation. Listen to this music while studying this thread. This is very important. Again, this is really a mental and spiritual exercise, rather than a definitive statement of the way things really are, or really should be.

Perhaps the United States of the Solar System should not be Vatican-Based. Perhaps the U.S.S.S. should simply replace the Secret Government, and the United Nations. Perhaps places like St. Mary's, Mt. Weather, or Camp David would be appropriate headquarters locations. I don't wish to reinvent the infrastructure. I just wish to base Solar System Governance on the U.S. Constitution, with 10,000 representatives, who have the equivalent of PhD's in Solar System Studies and Solar System Governance. I don't want a bunch of stupid and corrupt nitwits running the solar system. I just want the whole mess to be cleaned-up and placed under the proper international and interplanetary supervision. I still don't know enough about the Dracs, Greys, Hybrids, Annunaki, et al, to make a proper evaluation of their potential threat or contribution to this solar system. I just want all of the false-flag bullshit to stop. I want war to become obsolete in this solar system. I want destitute poverty and starvation to go bye-bye. I want the alphabet agencies to put out fires, rather than starting them. I have no nationalistic favoritism whatsoever, other than desiring the centrality of the U.S. Constitution, which would give everyone a seat at the table. I just want us to make the best next step. Even if everything I have proposed is implemented, I would like to just keep doing what I'm doing, but perhaps with the benefit of a Cray and a Research Library. I want to just keep typing away on the internet. That's all. I wish to change everything - by changing as little as possible...
BILDERBERG GROUP MEETING.
CAN YOU FEEL THE LOVE?!
Perhaps I have a terminal case of Internet Leprosy. 'Unclean! Unclean!! Unclean!!!' I seem to be avoided like the plague. I'm really caring about this phenomenon less and less. At this point, I'm probably more interested in soul-development, than in anything else. Secondarily, I'm trying to communicate with the solar system powers that be, directly or indirectly, terrestrial or extraterrestrial, human or otherwise. This might be presumptuous, but one never knows. Perhaps this might be sort of a galactic back-channel. Damned if I know. I sure wish I knew who I really am at a soul-reincarnational level, and what I'm supposed to be doing. I feel as though I am screwing things up BIG TIME. I also feel horrible, and it doesn't seem that I can do more than what I'm doing presently, which really isn't very much. I'd like to do more. A lot more. I continue to be interested in the Nazi<>Gizeh-Intelligence<>Vatican relationship over the past 100 years. There are some aspects of this that I think are sort of cool, believe it or not, but I think that most of it is reprehensibly evil, at it's deepest and darkest levels. I think we can do a lot better than this. We really need to reform this solar system, but I'm not sure exactly how.

I also wonder what role Nicola Tesla might've played in this Nazi<>Gizeh-Intelligence<>Vatican interaction. I wonder if Isis and Ra are one individual, or if they are two distinct beings. If they are two, instead of one, are they on the same side, or are they at war with each other? I'm seeing the Isis theme most closely associated with the Vatican, and the Amen Ra theme most closely associated with the Nazi phenomenon. A power struggle between the two wouldn't surprise me a bit. The Old World Order vs The New World Order? Perhaps we need a Third Party. Perhaps we need a United States of the Solar System. Should this third option incorporate the best aspects of the Old World Order and the New World Order, while discarding the worst aspects? I realize that the Patriot Movement and the Anti-Globalists would be very upset with what I just said, but what if the Old and New World Orders are the hijacking and perversion of a legitimate vision of a perfected humanity, living in a perfected solar system? I think that the Old and New World Orders have screwed things up very badly. This solar system deserves better. A lot better.

Now I'm gonna watch 'Rebel Without a Cause'. Can you imagine James Dean fighting the New World Order??!! Are male and female human beings in 3D physicality really dangerously irrational and unpredictable? Did the creation of the Human Race open a Pandora's Box? Is it impossible for human beings to obey the Law of God? No one will understand what the hell I'm talking about, except for God the Father and a couple of Archangels. Would a United States of the Solar System properly manage a seemingly unmanageable humanity? Would there have to be a theocratic aspect to a United States of the Solar System? Would Responsibility have to be enforced with an iron fist? This Experiment in Physicality and Freedom seems to be out of control. Is this Earth Genetics Laboratory aka Ea-Den in Lockdown? Are lights flashing and alarms ringing throughout the universe? Is the universe responding by sending 150 mile long UFO's to deal with this dangerous meltdown? Are they threatening to turn off the sun? Lights out? Game Over?

I keep saying that we might be in more trouble than we can possibly imagine, and no one seems to give a god-damn. You sanctimonious, pompous, supercilious clergy and do-gooders probably just give a god-damn because I said 'god-damn', instead of taking me seriously. Perhaps someday, someone is going to say 'I never knew you. Depart from me, ye workers of iniquity. In other words 'god-damn you'. Then you too will probably say 'god-damn'. The Griffith Observatory in 'Rebel Without a Cause' brought back fond memories. That Zeiss Projector was really cool. What would Dr. Edwin Krupp say? I once had a nice chat with him. Perhaps all of us are 'Rebels Without a Clue'. All 33.33% of us? BTW, who shot Bugsy Siegel, and why? That's it. I've had enough, and I'm not going to take this anymore. I'm cracking-up and nobody can stop me! Don't forget to bring a Darth Vader Balloon when you come to visit me in the Institution for the Emotionally Challenged...
Here are a couple of posts from the Thuban Q&A, by Abraxasinas, on Avalon 1 which remain a bit puzzling to me. Could someone please help me out here?

Re: Thuban Q&A: (warning longer than normal posts here) http://projectavalon.net/forum/showthread.php?t=18900&page=59

Originally Posted by orthodoxymoron:

Once again...thank-you abraxasinas for what you are doing. Proceed in your own way...and in your own time...to fully reveal to us who you really are...and what you have really done...throughout Universal History. I think I have a pretty good idea...but I'm not talking! I'd only be guessing anyway. I'm going through this entire thread (slowly)...and I'm amazed. You are a very special individual. Much love and gratitude! Namaste abraxasinas.

Reply by Abraxasinas:

So are you orthodoxy, so are you.
Once you know how special you are, you will understand.
The Council thanks you soo much of presenting the CURIOUS and INQUISITIVE nature of the Prime Creator himself.

We love you very much dear friend of the council.

May I suggst to you to read the messages from the newest to the oldest?

Your quest to understand would be greatly accelerated.
You see out of the chaos emerges the order!

So the later posts will exhibit more order and simplicity, than the earlier ones.

Have you eaten your dragon yet?

Once you have done so, you shall enter the council - #1451. (See Post #1451 Below)

Love the Sirebard of the Hissing Om.

Post #1451:

Originally Posted by jcocks:

holy carp this thread is so complex it's making my head spin  All very interesting though.

I find it interesting that you're going on so much about dragons.... but I think maybe the wrong terminology is being used?

Welcome in the DragonCave dear Joel!

You have come here at a shining time in the history of the humanity. Here onto the Mount of Olives labeled Avalon.
The happening of the last daynight cycle or so have lifted a great burden from the hearts of all humans.
And I love your signature connecting Sirius to Egypt and the power of the Uraeus in the Ankh of Hathor.

I am allowed to relax a little from now on and become a little more colloquial.
This is because I have fulfilled my 'Office of the Bard' and with the help of my Dragon Slayer friends Richard and Celine; I could force the cracking and opening up of the Mirror of the Illusion.
This abomination had kept the human mind in bondage since the dawn of the human mastertemplate, destined since the birth of the universe to help the exiled creator without to prepare to meet his homecoming queen Gaia, the Beautiful New Mother of the Universe.

As you may know this is the FatherEarth Geb and MotherSky Nut as a 3nd order externally polarised archetype emerging from its 2nd order internally polarised archetype labeled as FatherSky Shu and MotherEarth Tefnut in the Egyptian legends.
The 1st order archetype was the non-polarised archetype of RahaR requiring bifurcation into a True-False dichotomy of Rah-Apep and as the Light separating from the Darkness.

So perusing my malletzky post may show you why the Dragon archetype HAD TO BE USED to expose the EVIL=LIVE of Apep to be the LIVE HAR, HAR being the Mirror of Hathor of the Occuli Tauri.

See, the dragon is a mythical being.... But the more I think of it, the more I think there's a definite link with Alpha Draconis (the dragon star)... The myth originates perhaps from the contact we had at some stage in the past with beings (most likely reptilian) from that place (the dracons).

This myth became reality with the Red Dragonstar Thuban manifesting on January 18th, 2010 and AS the fulfilment of the archetype of the Nibiru and the Nemesis. Albeit this was simultaneous with the arrival of the Skyblue Dragonstar Kachina, the Star of Hope and fulfilling Hopi prophecy.

And the Dragons are here, they have arrived and have begun to confront all humans as their invisible mirror images reflecting their fears about their unseen images back to them.

The Dragons are here to be EATEN in the cosmic eucharist of the second coming; waiting to be eaten by the humans who have the stomach and the guts to do so as the Heavenly MANNA of the selfhood christenings.

Aye the works of God sometimes proceed in mysterious ways and divers methods, do they not.

(7) Jesus said : "Fortunate is the lion which the man eats so that the lion becomes a man ; and cursed is the man whom the lion eats so that the man becomes a lion."

The Lion of Judah of Revelation.5.5 is the Skyblue BabyDragon of the second coming and its fake image is Yaldabaoth of the gnostic lores (Secret Book or Apocryphon of John of the Nag Hammadi Codex).
Yaldabaoth is the Lionhead with the Serpent's Tail as a 1st order archetype for falseness and the true-false dichotomy required redefinition.
Yaldabaoth is the Old Testament God and its aliases in mirror image to the I AM THAT I AM in distortion I AM THAT AM I of Exodus.3.14. in the Fire of the Burning Bush of Moses.

We tend to think of these beings as evil - but this is not entirely the case. They are *-much much much -* older than us, and extremely noble and wise... I feel that they existed BEFORE the humanoid body-type existed.... So they are unimaginably old. We can learn a lot from them, but first we must accept them and allow them to teach us what they know. This takes real courage, as they feel as old as they are (which is scary in itself), and they look scary...so the natural reaction to them is fear, we have to get beyond that fear.

Indeed this is the explicate Story of the Dragons. You dear Joel now have become privvy to the implicate Story of the Dragons.

I don't know, maybe I'm wrong...but I think this talk of destroying the dragons and dragons (dracons) being evil is leading us so far down the garden path that it's almost dangerous. What we need to be doing is taking that energy within ourselves and integrating it to become whole (don't forget that we have a "reptilian" brain within our own).... When you work against anything you are working against the natural flow of energy. You are much better off to gently guide that energy in the right direction - much in the same way that it's easier to change the points to redirect a train from danger than it is to stop it head-on.

You have spoken like Ophiuchus, the SerpentTamer and unifying 13th starsign of the mazzaroth here dear Azarus Ankh'aa.

Also, Abraxisinas (I hope I got the name right  ).... Yuo DO seem to have a lot of knowledge.... I was wondering if you might have heard of the "golden universe"? I have been told I come from there. I have a feeling it's a non-physical universe.... but was hoping you could shine some more light on the subject? I'm still trying to work out what my soul purpose is and why I'm here....

Indeed you come from the Golden Universe. It is the Thuban Universe the Dragonspacetime of the Omniverse in the 10-11-12 dimension triad. When one thinks like a dragon, feels like a dragon and speaks like a dragon, then the probability is high that one is a dragon as an invisible image of a human seen in an invisible mirror.

Oh, and we do all realise that the kundalini energy within us all is represented by a coiled serpent? So it seems sort of silly to be destroying serpents et al when we have the serpent energy within us all?

All this Dragontalk again. Dont speak too loud or the Humans will wake up to themselves and begin to eat us.
But well, that is the masterplan anyway.

Anyway, these are just my thoughts... I'm only a student in the universe at this moment, I don't have all the answers and I don't want to attack anyone, just putting my input into the discussion for everyone to see. We've got to stop fighting and start learning from each other.... we're not going to get anywhere otherwise...

I am eternally with you in the light

Azarus Ankh'aa / Joel Cocks

Reply by Abraxasinas:

You assuredly are dear Dragon Brother.

DragonLove and the Shalom of the Dragonheart.

SS---HISSSING as the OM of the Creation!
Here are a selection of Abraxas Gems, amulets and seals. In most cases we find the classic depiction of Abraxas, with a roosters head, man's torso and snakes for legs. Also of note is that in almost all these examples, we can see the three letters 'I', 'A' and 'W' spelt out either as a word i.e. IAW and WAI, or else positioned separately on the shield carried by Abraxas and also more widely around the figure. One of the reasons for the juxtaposition of these three letters derives from an ancient Jewish/Egyption God name 'IAO', which is pronounced 'iaho'. The common expression for God, 'Jah' is thought to derive from IAO. The variant of IAO, i.e. IAW also has another meaning. The greek letters, 'I' Iota, 'A' Alpha and 'W' Omega, can be interpreted as 'I am the Alpha and the Omega' or another way of saying GOD.

Abraxas http://www.iawwai.com/Abraxas.htm

Abraxas is the name given by some of the early Gnostic Christians to denote the embodied form of God. In the language of the Gnosticism, God in the true sense is called the 'Pleroma', which means fullness. So Pleroma would correspond with Brahman in Hinduism, Ein Sof in Jewish Kabbalah and the Tao of Taoism etc. All these terms are referring to God in the unknowable sense, the God is beyond concept and beyond imagining. The God that is the source of all being and the ground of all existence, so God in the true meaning of the word. Now, if God were to manifest in the temporal realm then we will have something that we can conceptualize and label. For the Gnostics the label for this phenomenon was Abraxas.

The origins of the God Abraxas are mysterious though it is believed the concept existed in ancient Egypt. It is thought that Abraxas was then adopted by Jewish mystics and then later by the Gnostic Christians. So Abraxas has a long history in the esoteric circles of the Mediterranean and near East.

Abraxas is a conception of God that incorporates both Good and Evil in one entity. So in Gnostic terms he is both God and Demiurge. He represents a mono-theistic God but at the same time he is quite different from the omni-benevolent God found in later Christianity. In his depiction he has a Roosters head, a mans torso and two snakes for legs. Also he is often shown carrying a shield and a whip. The shield represents protective wisdom and the whip driving power. The roosters head symbolizes wakeful vigilance and the announcement of a new dawn. The snakes may be considered symbolic of the Goddess, it is an animal closely associated with Isis and Demeter, two important conceptions of the Goddess in antiquity. Also the snake in India represents the Shakti or female energy which is thought of as a sleeping serpent lying dormant within all of us. In this way Abraxas would truly be a juxtaposition of the fundamental polar opposites of Female and Male and as described earlier the combining of Good and Evil.

The image of Abraxas was often used to decorate good luck charms, seals and amulets in antiquity. These ancient Abraxas artifacts were quite common and many still exist today in museums and private collections. Later on in history, the order of the Knights Templar put the image of Abraxas on their most important seals which was used to bind the most secret documents.

In modern times the concept and name of Abraxas will come up from time to time. In an indirect manner, the word 'abracadabra' is believed to derive from the Abraxas. In the world of psycho-analysis the renowned Carl Gustav Jung showed an interest in Abraxas and wrote a work called 'The seven sermons of the dead', and attributed it to an ancient Gnostic sage called Basilides of Alexandria, who was a strong proponent of Abraxas. The Nobel prize winning novelist Herman Hesse uses Abraxas in his novel Demian, which explores the themes of good and evil. And the popular jazz guitarist Carlos Santana called an album Abraxas in the 70s.

Last but not least, Abraxas is believed by some to be one of the many God names of Freemasonry, that are slowly introduced to higher grade Freemasons as they progress up the ranks and hidden grades of the secret society. It is believed that at the heart of Freemasonry is a conception of God which encompasses Good and Evil. On one level Freemasons refer to God as GOATU or the Grand Architect of the Universe. On a deeper level another Masonic epithet for God is Jahbulon, which is a word drived from the God names 'Jah', 'Baal' and 'Osiris'. Jahbulon is thought to represent a divine amalgam of light and dark in a way not so dissimilar from the idea of Abraxas.

So Abraxas is a historical relic, good luck charm, cultural symbol and an interesting conception of God. If the true and genuine spiritual revival of present times can be seen as a return to Gnosticism and Pagan ideas, then perhaps Abraxas can provide us with a definition of God for the future. It will be as if Abraxas far from being a forgotten idea of the past was really a powerful and correct interpretation of God, waiting for the right moment to emerge and become more widely known again.
Is this thread too superficial? Is it too deep? Too abstract? Too frightening? Too repetitious? Too true? Too much BS? Why will no one talk to me? Is this sort of an 'I'm ignoring you - la, la, la, la, la - I can't hear you!' game? Do you all know something about me that I don't know about myself? Are you all keeping your distance, and waiting for the inevitable crash, as I challenge the Gods of Eden? I'm sure I have friends behind me! Way behind me! I feel so loved! I feel so bored! So, I'm going to watch the entire fifth series of Dr. Who. Who? Anu? Hugh? Is this a most dangerous game, where the first one who can view the truth with absolute clarity, and be completely alone without going insane - wins? Hmmmmmmm...

I like listening to Alex Jones. He provides important forbidden information, with enthusiasm. I need this. I try to internalize a lot of what he presents, and then I try to find innovative solutions. He is twice as smart as I am, and has ten times the courage. I need a lot of what he has. I feel very inadequate when I listen to Alex. Still, I worry about possible social unrest, in connection with the Patriot Movement and the Truth Movement. I think this thing MUST remain a cold-infowar. There should be NO violence whatsoever. I continue to think that the bad guys and gals will try to pick a fight with the good guys and gals. I am NOT an anarchist. I endorse and support Law and Order. I think that BOTH the Old World Order and the New World Order were and are LAWLESS AND CORRUPT. I continue to endorse and support Solar System Governance based upon Responsibility and the U.S. Constitution. This wouldn't make everyone happy, but it might help us to survive and thrive as a united and free human race. We shall overcome. I continue to think that studying the 'Federalist Papers' and the 'Four Gospels' while listening to Latin Masses and Sacred Classical Music is a very interesting and beneficial combination. Try doing this, and tell me what you think. Unfortunately, this is not a sensational approach, so it probably has zero mass-appeal. We seem to need to be angered, scared, and entertained to achieve any interest or motion. This is very sad. I'm upset with BOTH the PTB and the Sheeple. The whole thing stinks from top to bottom. All of us should be ashamed. I'm not going to tell you what you want to hear, and I don't care if you don't like that.

I really do try to be as clear as possible. Which writer should I emulate? I continue to practice Kaizen - or continual improvement. I think I probably speculate too much, and I don't just reflect the thoughts of others. I think my ideas are so out-there, that they don't seem to be succint, no matter how succint I make things. I think my ideas are too upsetting, so it's easier to just not deal with them. Ignorance is bliss. What I'm presenting takes a helluva lot of work to really master. I keep begging for help, but none ever seems to materialize. I could really make all of this incredibly complex and footnoted. If I got into an ongoing debate with the best and the brightest, things would get VERY complex and scholarly. This could only occur online. In a live debate, I would be a bumbling idiot. The debate would be over in the first five minutes. No joke.

Here is a compilation of your questions, Floyd:

Well. How about stating the 5 priciples of the Namaste Solar System Constitution one by one, or more if there are more of them. Why should you have to emulate anyone Oxy? What are the hopes and pitfalls for this planet and its myriad creatures?

What do you feel are the most vital things humanity should be dealing with at this time? What should we change? What should we aspire to do with our lives? Can this make a difference?

Birth Control to a sustainable level on surface. How would you envisage to carry out a model to deal with this. Reincarnate leading members of the SS?

Im fascinated by your focus on the focus that the US Constituition should be a model. Especially that the US is now a major catastrophe waiting to happen.

Oxy..im a bit of a sad transport buff so like your last point.
I strongly suggest you read Angels of the cosmos by Masao Murata. Its little known in the west but he goes into the details of the transportation systems of some of the planets in our solar system. You will love it.

http://www.byakkopress.ne.jp/1/en/4892141518/4892141518.html -- only $15.. a good read mate.

Why is America such a mess?
It lives by its constitution. It has failed and is many ways no better than the systems it maligns.
I would not like to live in a namaste constition based on such a decree that could, and indeed has done, gone awry in in almost every way you can possibly imagine. Can you think of something better mate? Im sure you can.

Shall we not write a new constition? Above and beyond what the powers that be have ordained. A Novel guidline that is almost anarchistic insomuch that it is the sum total of the minds of those who wish to live in a free world not be stymied by those who know best? Yet that it retains a semblance of order. Something we can write ourselves via our consciousness that over-rides the stale and increasingly meaningless word of the mason and the politician or the priest.

Waddaya say..lets throw the rule book out?

Here is my response:

I purchased 'Angels of the Cosmos' some time ago, after you recommended it, but I haven't read it yet! I'll have to squeeze it in with Albert Schweitzer, Ralph Ellis, and Gerald Massey!

The Secret Government, the United Nations, Babylon's Banksters, and the Vatican seem to supercede the legitimate and visible United States Government - based upon the U.S. Constitution - as a Constitutional Representative Republic. This system is not operating free and clear. It is highly infiltrated and subverted. It's sort of like driving your Chevy without oil, and blaming General Motors when the engine seizes-up.

Population Reduction on Earth would occur through Responsible Reproduction and the Colonization of the Solar System. The total solar system population would be eight billion, which would actually be a population increase of over one billion people. I haven't dealt with other than human population reduction! Not yet!

RESPONSIBILITY IS THE KEY TO EVERYTHING. This word should be heavily promoted throughout the solar system - to mammalian and reptilian humanoids alike! This is the legitimate path to long-term freedom. Without responsibility, everything I desire for myself and everyone else, will fail.

The Five Foundational Principles of a Namaste Constitutional Responsible Freedom United States of the Solar System are as follows:

1. Namaste. Reverencing the Divinity Within Humanity. Loving Neighbor as Self. Treating Others as We Wish to Be Treated. Seeing Christ (or equivalent) in All Persons.

2. Constitutional Representative Republic Governance. Not a Mob-Rule Democracy. The Presence of Pre-Existing God-Given Rights. A Time Proven Constitution with Over 200 Years of Continuous Use - With Which We Have a Huge Amount of Experience - Rather than an Unproven Pipe-Dream.

3. Responsibility. We the People are the Government, and if we wish to have an Enlightened Representative Republic, We MUST be responsible. If the 10,000 proposed Representatives of the United States of the Solar System are Ignorant and Irresponsible, the whole thing will fall apart. Responsibility is really Love with Substance and Action. It implies a high degree of ethical behavior and balanced psychology.

4. Freedom. This can mean innovation and independance. It can also mean anarchy and confusion. Freedom must be disciplined and responsible or it will descend into anarchy, which will end in tyranny. Free-Standing Freedom is a Lie. Responsible Freedom is the only Honest, Legitimate, and Long-Lasting Freedom. Freedom also implies Constructive Competition and Responsible Free Enterprise. Eliminating money and competition are not things which I desire. Money is an expression of Freedom.

5. United States. The Solar System would consist of Hundreds of States, Under the U.S. Constitution, in sort of a Solar System United Nations. The Secret Government and the United Nations would become obsolete. The Member States would exercise Responsible Political and Religious Freedom. There could potentially be Socialist or Communist States. Atheism, Agnosticism, and Satanism would be protected. BOTH Politics and Religion would be debated within the Congress and Senate of the United States of the Solar System - but this would relate to overall Solar System Governance - rather than to the micromanagement of Member States.

Once again, consider studying 'The Federalist Papers', 'The Anti-Federalist Papers', and 'The Teachings of Jesus' while listening to Latin Masses and Sacred Classical Music. This would be an excellent place to begin contemplating Solar System Governance, but this is just a starting point, and it is just scratching the surface. Not everyone will choose this approach, but I have found it useful. Again, both church and state should be taken into consideration when planning a New Solar System to replace the Old World Order and the New World Order.

I'm just a commoner who grew-up on the wrong side of the tracks, but I do the best I can. Ave Maria was beautiful. Sometimes piano and voice are difficult to beat. I often prefer a capella. Solo viola or cello rock! Organ, orchestra, and choir seem to work best in a reverberant cathedral environment. I wished to feature music which is often overlooked by the general public, and which is admittedly an acquired taste - sort of like a Namaste Constitutional Responsible Freedom United States of the Solar System. But different strokes for different folks. Everyone is different, thank God. I'll be looking forward to correcting and improving my database. Kaizen, Namaste, and Geronimo! These three, but the greatest of these is Namaste!


Another thing. I'm reading 'Hitler's Pope' by John Cornwell, but I'm really not looking for dirt. I'm trying to place myself in the shoes of Ellen White, Nicola Tesla, Victor Schauberger, Albert Schweitzer, Charles Marie Widor, Eugenio Pacelli, Adolph Hitler, Osiris, Isis, Ra, and Horus - believe it or not! What strange bedfellows! The period separating Vatican I and Vatican II (1870-1962) is extremely interesting to me! Again, I am especially interested in the Nazi<>Gizeh-Intelligence<>Vatican relationship, as it relates to the Old World Order, the New World Order, the Kingdom of God, and the Second Coming of Christ. I think this thing is messier and more complex than we can possibly imagine. I'm trying to learn from this period, so that we don't make the same mistakes over and over and over again. Who knows? I might've reincarnationally been one of my persons of interest...

One more thing. I'm idealistic, and I'm trying to look on the bright-side of solar system governance. But I suspect that the reality is a royal pain in the @$$. One might want to be involved in it, but I suspect that it might get old in a hurry. I suspect thousands or millions of years of arguing and fighting. There's probably no neat and easy way to manage the insanity. I suspect that things could get out of hand very easily and quickly. I'm really dealing with this subject because I'm hurt, disillusioned, and very scared. I doubt that things will be resolved anytime soon. I think life might be difficult indefinitely. I'm simply looking for more sane ways to manage the insanity, without becoming delusionally-arrogant, reprehensibly-corrupt, or violently-insane. I continue to like the word-combination 'Namaste Constitutional Responsible Freedom United States of the Solar System' regardless of how this might finally get implemented. Once again, try working outward from these very few words. This is not a case-study in sectarianism or micro-management. This is mostly intended to make YOU think, and to arrive at your OWN conclusions. I really want to stop doing this, but I don't know how. Stop the Solar System. I Want to Get Off. But Where Would I Go? I'm Sure Some of You Would Be More Than Happy to Tell Me Where to Go. What Would Raven Say?

I really hate to say this, but the best aspects of Osiris, Isis, Ra, Horus, the Old World Order, and the New World Order might have to be incorporated into a United States of the Solar System. I think that just about everyone and everything are a mixture of good and evil, and we need to positively reinforce the good. I don't wish to stir things up. I wish to resolve things. I bring peace, and not a sword. If I were involved in solar system governance, I'd probably live in a 300-600 sq. ft. apartment/office with an entry-level Cray computer, and keep doing what I'm doing, but in a more refined and sophisticated manner. Then I'd probably travel around the solar system a couple of times a year, just to keep in direct touch with everyone. I think that would be about it. I'd probably watch a lot of science fiction. Speaking of which, now I'm going to watch another episode of Dr. Who.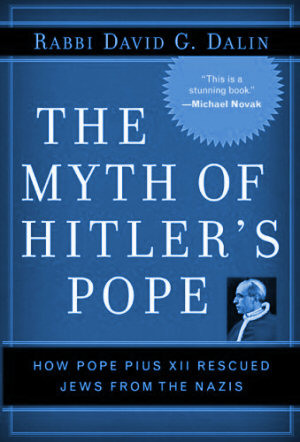 Who are the 100 most important individuals in the solar system? (Human or Otherwise) What are the 100 most important countries, companies, or organizations in the solar system? (Human or Otherwise) What are the 100 most important documents in the solar system? (Human or Otherwise) Should these questions be at the core of Solar System Studies and Governance? Does fame, fortune, and power overpower goodness, truth, and doing the right thing? Should the United States of the Solar System be run like a corporation? Do the richest and most powerful individuals and companies really rule the solar system? It's not just about making the right decisions and doing the right thing, now is it? Would my pipe-dream be controlled and manipulated from the shadows, just like the United States and the United Nations is presently? The really good people are often not very good at throwing their weight around, are they? The qualities required to gain power really aren't the best qualities for governing the masses, are they? Would 10,000 Representatives of the United States of the Solar System really wield the ultimate power in the solar system if they were a bunch of poor people? Should the wealth of companies and individuals be limited? Is 'too big to fail' really too big? At what point does wealth become anti-competitive? The best ways to gain fame, fortune, and power are often not the best of ways, now are they?

The Roman Catholic Church gets criticized for being a big, corrupt business, but would they be the geopolitical powerhouse that they are if they didn't run the church like the big business that it is? Think about it. I don't necessarily have a problem with a church or a government being run as a big fricken business. What I object to is corruption, evil, violence, creepiness, everything bad, and that which is ultimately not in everyone's best interest. Perhaps the 10,000 Representatives of the United States of the Solar System should be made the most powerful CEO's in the solar system for the duration of their terms in the United States of the Solar System, Inc. I really don't know. Will the corrupt always rule the stupid, no matter how we set up solar system governance? Think about it. Just for the conceptual hell of it, imagine a Vatican-Based Namaste Constitutional Responsible Freedom United States of the Solar System as an Amalgamation of Church, State, and Business - but completely transparent, non-corrupt, and ultimately in everyone's best interest. I think this is an important mental exercise. It's easy to conceptualize sanctimonious models of church, state, and business - but how do things REALLY work in this god-forsaken solar system?????!!!!! How does one combine idealism with pragmatism? Perhaps we need 10,000 worldly-wise solar system representatives who fully understand the good, the bad, and the ugly - yet always do that which is ultimately in everyone's best interest. Do 10,000 righteous potential representatives even exist within this solar system? Sometimes I really wonder...

I keep thinking about the 1955 movie 'East of Eden'. I keep thinking of Adam, Aaron, Kate, and Cal as being Osiris, Horus, Isis, and Ra. I keep thinking that Kate/Isis and Cal/Ra have been running this solar system for thousands of years, in a rather corrupt and violent manner. But would things have been better if Adam/Osiris and Aaron/Horus had been running things in this neck of the woods? I rather liked the Sheriff in 'East of Eden'. He seemed quite wise to me. Perhaps a composite of these five would be optimal regarding solar system governance. I might've gotten some of the names wrong, but do you get my point? The Righteous vs The Rebellious really doesn't cut it. Not in my book. I might be a completely ignorant fool, but some of you had better think long and hard about what I have said in this thread. The Secret Government undoubtedly controls church, state, and business - so why shouldn't the Visible Government control church, state, business, and the secret government? Because the Secret Government Hates Competition. That's Why. But will there ALWAYS be a secret government? Is solar system governance just a big shell-game of monopoly, complete with funny-money??? One more time. THE WHOLE THING STINKS FROM TOP TO BOTTOM. Several months ago, I met someone who sounded like Kate, and they seemed to be very bitter towards me, even though I had done them no wrong. Not that I knew of anyway. They were carrying two bottles of wine. Think about it. I also met someone who reminded me of Cal. He was quite friendly, but still quite bitter. You don't suppose? I scare myself sometimes. THERE REALLY ISN'T A HAPPY ENDING TO THIS MADNESS, IS THERE?

The crafty bad guys and gals might get overthrown by the righteous good guys and gals. But then the good guys and gals might become corrupted, and fight with each other, and really screw things up. Then the bad guys and gals would probably laugh their @$$ses off, and regain control of the solar system, and never ever let it go. Something to look forward to. Now I'm going to try to cheer myself up by reading 'Hitler's Pope', 'The Quest of the Historical Jesus', and 'The Historical Jesus and the Mythical Christ'. I might even read 'A Myth of Innocence' or 'Family of Secrets'. Or perhaps 'Soldiers of Reason' or 'Behold a Pale Horse'. No, I think I'll just brew a pot of coffee, and read 'Windswept House'. I'd read 'Hostage to the Devil', but I don't wish to become more possessed or harassed than I already am. You don't much like straight-talk, do you? Well, just keep believing and teaching the lies - and everything will work out just fine - just like they have for thousands of years. Perhaps there has never been a government in the history of the universe which was non-corrupt and non-violent for any significant length of time. I sort of like the idea of utilizing the Best of the Old World Order and the Best of the New World Order in the New Solar System. This would include the best ideas and the best staff. Why reinvent the wheel? Just true it up, and properly maintain it. Perhaps as much as possible in the existing solar system government should remain intact. It is undoubtedly a very clever apparatus of covert rule.

BTW, I need to re-read 'Rule by Secrecy'. How do you keep highly competent and highly ethical individuals at the center of solar system governance? Am I dreaming the impossible dream? Am I so heavenly-minded that I can never, ever be of any significant earthly good? Does this solar system deserve to be ruled by a Kate and a Cal, because we're too goddamn stupid and unstable to rule ourselves????? I'd love to have a completely cordial and honest heart to heart 12 hour meeting with the 100 most powerful and influential individuals in the solar system - human and otherwise - mostly to ask questions and listen. They might be cordial, but would they really be honest? Probably not, but I'd still like to place this on the 'to do list'. The more I think about solar system governance, the more I feel like I'm morphing into Anna (in 'V'). Isn't that a strange thing to say? Wouldn't everyone just die laughing if I turned out to be an ancient reptilian queen? But, at this point, NOTHING would surprise me. Not even that. Now, if you'll excuse me, my coffee is ready, and I'm going to go into the livingroom, read my book, drink my coffee, and have yet another nervous-breakdown...
"SAY 'HELLO' TO YOUR MOTHER, AARON!!"
THE HORROR!!
KATE AND AARON?
ISIS AND HORUS?
ORTHODOXYMORON:
ANCIENTLY AND PRESENTLY?
MADONNA SERPENTUM?
The following continues to haunt me, nearly every day. As I attempt to solve my personal problems and the solar system problems - the increasing problems keep outnumbering the solutions. I really don't seem to be making much progress. I see people who don't care about any of this mess - continue to be much happier and better organized (self-governed) than I am. Does self governance involve looking the other way - and pretending that none of the glaring problems really exist? There's no problem? Everything is fine? Let the people with letters after their names, and who have top-level clearances, take care of everything important? When a little-guy like me attempts to deal with big issues - is that a threat to galactic security? It feels like it, most of the time. There seems to be more resentment than appreciation in all of this. I don't even really speak my mind - and I try to have a huge amount of pastoral concern - but still I feel as though I am literally living in another solar system. I don't even want to think about what would happen if I really spoke up. I continue to believe that I am being subjected to constant spiritual oppression - and that as long as I buck the system - this will continue. I could merely be delusional. deranged, and neurotic - but I really do feel supernaturally attacked. I really don't think I'll be around much longer - and I almost hope that I'm right. It feels as though the REALLY powerful powers that be - do not wish for the Human Race to succeed. The rebellion MUST be put down? We're not told anything - but yet we are made to feel guilty about everything. What the hell is going on??? Like Elvis - I would like to have a single day of peace. Just one.

orthodoxymoron wrote:

Anchor wrote:Solar governance?

Gotta learn to walk before running.....

Self governance would be a start!

I guess I'm sold on a solar system view - as opposed to a world view. https://www.youtube.com/watch?v=2pfwY2TNehw I'm just trying to identify with those who run the City States, United Nations, Underground Bases, Secret Space Program, and Secret Government - as sort of a silent and uninvited insider observer. https://www.youtube.com/watch?v=WibmcsEGLKo I really don't wish to fight with these people - even though I do wish to change just about everything connected with these institutions and activities. Think Galactically. Act Locally. The Queen of Heaven is presently a person or being of interest to me - in both positive and negative ways. Perhaps it is productive to think big and small - simultaneously. I'm really just trying to understand the power structure in this solar system. I think power is way over-rated - but that it is still important to understand how it works. I once told someone that God had a lousy job - but that someone had to do it. They looked at me like I was crazy. I was crazy - and I am crazy. I can't even run my own life - so I'll be damned if I'll try to run anyone elses life. We've only just begun. https://www.youtube.com/watch?v=RvBCl3CBMXA It just might be morning in the solar system.
All of this research, thinking, and posting is scaring the hell out of me. I'm interested in the subject - but I think I'm in way over my head - and I'm not really sure what to do at this point. I'd like to stop completely - but the subject is really too important to ignore. How 'bout we forget about the problems of the solar system - and go space truckin in a UFO? We could play Deep Purple and have cookies and wine! We could bring a couple of Dracs and Greys along for company! I'm really not as retentive as I often seem to be!
The Kingdom of God is a Party!!!




Well we had a lot of luck on Venus
We always have a ball on Mars
We're meeting all the groovy people
We've rocked the Milky way so far
We danced around the Borealis
We're space trucking round the stars

2 times :
Come on, come on, come on,
Let's go space trucking

Remember when you did the moonshot
And Ponny Treeper lid the way
We'd move to the Canaveral moonstop
And every night would dance and sway
We got music in our solar system
We're space trucking round the stars

2 times :
Come on, come on, come on,
Let's go space trucking

The fireball that we ruled was moving
And now we got the new machine
Yeah yeah yeah yeah the freaks said
Man those cats can really sing
They got music in their solar systems
They rocked around the Milky way
They danced around the Borealis
They're space trucking every day

Many times :
Come on, come on come on
Let's go space trucking
orthodoxymoron wrote:

Seashore wrote:

orthodoxymoron wrote:

I'm going to treat your post as a serious one, rather than a humorous/satirical one.


Seashore wrote:This is from the e-book The Flat Earth Conspiracy by Eric Dubay, copyright 2014 . . .

Antarctica is not the tiny "ice-continent" found confined to the underside antipode of astronomer's globes. Quite the contrary, Antarctica literally surrounds us 360 degrees, encircles every continent, and acts as a barrier holding in the oceans. The most commonly asked questions, and the greatest mysteries yet to be solved are: how far does the Antarctic ice extend outwards? Is there a limit? What lies beyond, or is it just snow and ice forever? Thanks to U.N. treaties and constant military surveillance, the North Pole and Antarctica remain cloaked in government secrecy, both purported "no-fly/no-sail" zones, with several reports of civilian pilots and captains being shooed away and escorted back under threat of violence.
Last edited by orthodoxymoron on Mon Oct 23, 2017 11:05 am; edited 2 times in total