I will start with www.atticus1.org

From the greetings page (what members are reminded of each time they log in):
All members of the forum are of equal standing. No individual holds more power than another.

It is our intent that respect and honour are to flourish within the boundaries of this forum. We intend to hold a safe space for you to seek the path that allows all beings, including yourself, to thrive.

Harmony is the opposing force of destructive entropy, thus, the forum is based on the principles of conscious creation and singularity.

It is our sincere desire that you hold a state of good humour while posting to the forum.

Feel free to share honestly and openly your opinions of matters and input; all members are valued and important.

We ask that you be open to non judgement and listen with your spirit to the story behind each poster.

Seek the light in each other even when it seems hardest to find. Be mindful; place emphasis and value upon the journey, as the journey is what you will keep. After all, we are all in this together.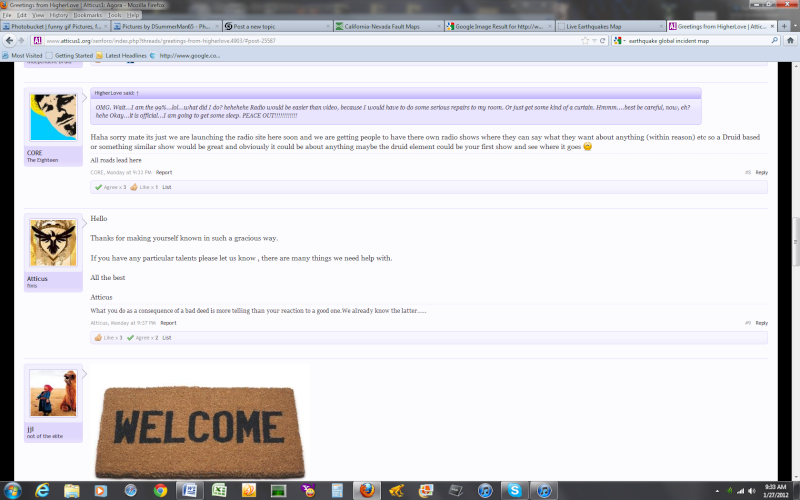 Hello

Thanks for making yourself known in such a gracious way.

If you have any particular talents please let us know , there are many things we need help with.

All the best

Atticus

What you do as a consequence of a bad deed is more telling than your reaction to a good one.We already know the latter.....